Chef notes
Get ready to kick those store-bought granola bars to the curb. These thick, chewy homemade oat bars are plant-based, allergy-friendly and far healthier than anything you can buy — and they won't immediately crumble into bits and pieces when you take one bite. They are perfect for snacking and will keep you satisfied and energized all afternoon. All you need to make them are a few pantry ingredients, a mixing bowl and a big spoon for stirring. 
The base of these energy bars is rolled oats, but after that, you can get as creative as you want. Anything from naturally sweetened dried fruit and grains to heart-healthy nuts and seeds can be added to this versatile recipe. For the fruit, we like to use a combination of raisins and dried cranberries. Each has a sweet-tart quality that we love, but dried fruits like apricots and cherries or even freeze-dried berries would be delicious in this recipe. Crunchy pepitas and sunflower seeds are studded throughout the granola bars and unsweetened coconut flakes add a subtle chewy texture. Sunflower seed butter and brown rice syrup are nutritious ways to bind together all of the oats and mix-ins. A mixture of raw millet, amaranth, chia seeds and sesame seeds is stirred in at the end. As the granola bars bake, the seeds on the top will develop a lovely crunchy crust, while the ones mixed into the batter will soften slightly. 
Swap Option: If you're not nut-free, you can use your favorite nut butter, like peanut or almond. If you don't have rice syrup in your pantry, honey will work well too.
Ingredients
nonstick baking spray, for greasing

2

cups rolled oats

1/2

cup raisins

1/2

cup dried cranberries

1/4

cup pepitas

1/4

cup sunflower seeds

1/4

cup shredded coconut (preferably unsweetened)

1/2

cup sunflower seed butter
1/4

cup brown rice syrup

1

teaspoon ground cinnamon

1/2

teaspoon kosher salt

2

tablespoons millet

1

tablespoon chia seeds

1

tablespoon amaranth

1

tablespoon sesame seeds
Preparation
1.
Preheat the oven to 325 F. Line a square baking dish with parchment paper and spritz lightly with nonstick baking spray.
2.
In a large bowl, add the oats, raisins, cranberries, pepitas, sunflower seeds and coconut. Stir to combine.
3.
In a small bowl, add the sunflower seed butter, brown rice syrup, cinnamon and salt. Stir to combine.
4.
Scrape the mixture from the small bowl into the large bowl. Gently stir the together until mostly combined, working slowly as the wet ingredients will be thick and sticky. Add the millet, chia seeds, amaranth and sesame seeds. Mix with your hands until all ingredients are evenly combined.
5.
Press the mixture into the prepared pan and bake for 20 minutes, until the edges are just starting to turn golden brown. (The bars will still be slightly soft to the touch.)
6.
Leave the bars in the pan and allow them to cool completely on a wire rack.
7.
Lift the cooled bars out of the pan and slice into 10 bars with a sharp knife or bench scraper. Store in an airtight container for up to 1 week.
How to shop TODAY recipes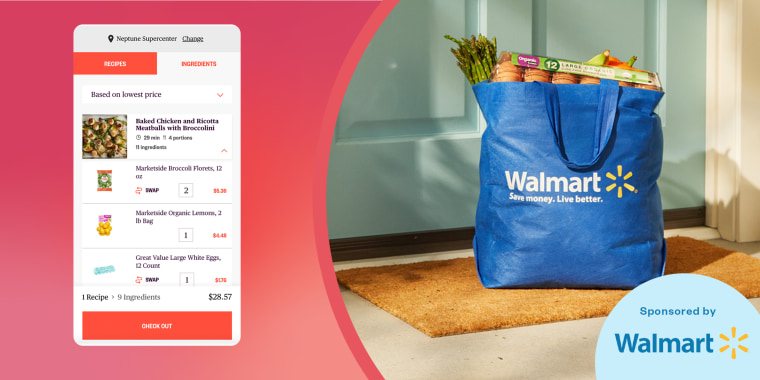 How to shop TODAY recipes
Here's everything you need to know about the cool new feature.
Learn More