Chef notes
Tiramisu is one of the most well-known Italian desserts. It translates to "pick me up" in Italian and the sweet treat is just that, thanks to espresso- and rum-soaked ladyfinger cookies, which are layered with a whipped custard made of mascarpone cheese, heavy cream, egg yolks and sugar. The final touch is a dusting of cocoa powder. It's a pillowy dessert that is texturally light and spongy while at the same time is decadently rich and creamy. While tiramisu's true origins are debated in Italy, it's remained a fixture on the dessert menus of Italian-American restaurants since the 1980s. 
This homemade version feeds a whopping 16 people, so it's a great choice for a party or potluck, especially since it needs to be made a few hours ahead of time in order for the layers to set properly. If you don't have a machine at home to brew your own espresso, head over to your neighborhood coffee shop and order four double shots of espresso to-go, which will be the equivalent of the cup of espresso needed for this recipe. Alternatively, you can just use a cup of strongly brewed coffee. And if you're worried about the dessert being too much of a pick-me-up at night, feel free to use decaf espresso or coffee. You can also leave out the alcohol completely or replace it with a splash of vanilla extract. 
No matter what, don't expect leftovers at your gathering: This is a crowd-pleasing dessert that's the ultimate ending to an Italian meal. 
Get Ingredients: If you don't have everything you need on hand, you can easily purchase all of the ingredients (just click the orange button below that says 'Get Ingredients'). You can pick and choose exactly what ingredients you need based on what's in your pantry and they'll be on your doorstep before you know it.
Ingredients
20

ladyfingers

2

tablespoons dark rum, such as Myers's

1

cup espresso or strongly brewed coffee

1/3

cup cocoa powder, divided
2

egg yolks

1/2

cup granulated sugar, divided

3/4

cup heavy cream

1

cup mascarpone
Preparation
1.
Lay out the ladyfingers in a 9- by 13-inch rimmed sheet pan. There should be two rows with 10 lady fingers in each.
2.
Combine the rum with the espresso or coffee. Pour espresso mixture evenly over top of the lady fingers. Using a small sieve, dust about 2 tablespoons of cocoa powder over top of the ladyfingers.
3.
In a stand mixer fitted with a whisk attachment, whip egg yolks with 2 tablespoons of the sugar for about 4 minutes on medium-high till thick and pale yellow in color.
4.
Add heavy cream to whipped yolks and whip till soft peaks form, about 2 more minutes. Add remaining sugar and the mascarpone to the heavy cream mixture and whip for an additional 2 minutes, until well-combined and pillowy soft.
5.
Spread whipped mascarpone mixture over the top of the soaked lady fingers. Cover loosely with plastic wrap and let chill in the fridge for at least an hour, preferably two. Dust top of tiramisu completely with remaining cocoa powder before serving.
How to shop TODAY recipes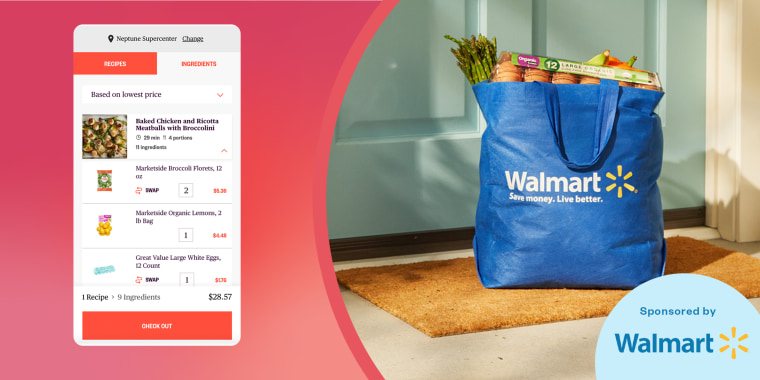 How to shop TODAY recipes
Here's everything you need to know about the cool new feature.
Learn More