Chef notes
Any treat that's ready in 20 minutes is a major win in our book, which is why we can't get enough of these no-bake cookies that are packed with oats and chocolate-hazelnut spread. They're rich, chocolatey, chewy and truly a delight.
To make these cookies, you'll melt butter and sugar in milk and bring the mixture to a rapid boil. Next, stir in Nutella and quick cooking oats, then drop the batter into small mounds on parchment paper-lined baking sheets before letting the cookies rest at room temperature for about 15 minutes until they're completely set and firm. 
You'll get a full two dozen cookies out of this recipe, so if you're not planning to make them for a party, you can easily cut the recipe in half (but really, why would you want to?). However, the cookies also keep well in an airtight container stored at room temperature for up to a week. 
Feel free to add a cup of shredded coconut when stirring the Nutella into the oats, butter, milk and sugar, which will add extra chew and sweetness to every bite. Alternatively, you can stir in chopped toasted hazelnuts to bump up the nutty flavor provided by the Nutella or add chocolate chips for even more chocolate goodness. Our favorite addition, though, is a sprinkle of flaky sea salt on top of each cookie just after dropping them onto the baking sheets. The salt provides crunch and balances the sweet chocolate-hazelnut flavor beautifully.
Ingredients
1/2

cup milk

1

cup sugar

4

tablespoons unsalted butter
1/2

teaspoon kosher salt

1

cup Nutella

2½

cups quick cooking oats
Preparation
1.
  Line two cookie sheets with parchment paper. Set aside. 
2.
In medium-sized saucepan, combine milk, sugar, butter and salt. Set over medium heat and cook until it reaches a full boil. Let mixture boil for one minute. 
3.
Remove from the heat and stir in Nutella until smooth. Stir in oats until fully coated with mixture. 
4.
Using a small ice cream scoop, scoop a small mound onto prepared cookie sheets. Let the cookies set until firm, about 15 minutes. Cookies can be kept at room temperature.
How to shop TODAY recipes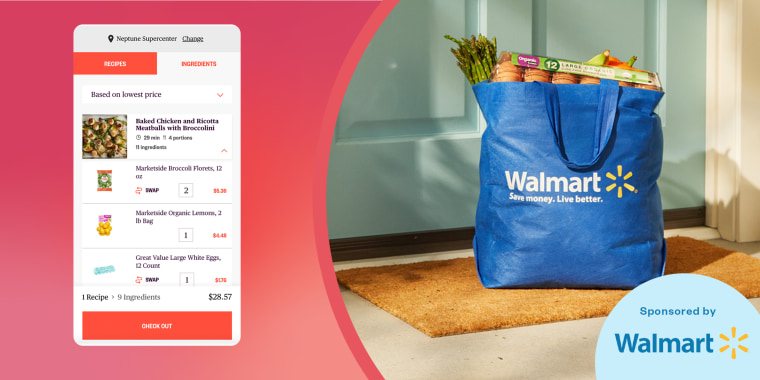 How to shop TODAY recipes
Here's everything you need to know about the cool new feature.
Learn More