Chef notes
No matter how you slice it, a pie's still a pie. But for those who prefer rectangular  slices over triangles and are baking for a larger group of people, a pumpkin slab pie may just be the seasonal dessert you've been looking for. 
Slab pies are like any ol' pie, except they're baked in a baking dish or jelly roll pan and not a round pie dish. Instead of a pie server, you'll likely use a knife and a spatula to cut uniform pieces to serve to eagerly-awaiting friends and family. And, like brownies, these lucky dinner guests can pick the piece that speaks to them most. A corner will obviously yield more crust, while the center will be mostly silky-smooth filling. 
Advanced bakers can, of course, make homemade dough in order to achieve a flaky, buttery base, but in the wise words of meme queen Sweet Brown: "Ain't nobody got time for that." Buying premade pie dough totally suffices and it's quite easy to roll out and press into your baking vessel. 
My only recommendation is that you pop this bad boy in the refrigerator and allow it to chill for a few hours because a cold pumpkin pie is the best pumpkin pie — I don't make the rules.  
Top your creation with whipped cream, dust it with cinnamon-sugar and voila: You've got a delicious sweet treat that took practically no time and very little effort. 
Technique Tip: If you want to channel your inner Monet, you can easily decorate the top of your creation with leaves. Simply purchase an additional refrigerated rolled pie crust, roll it out on a lightly floured surface until it's a quarter-inch thick and cut out fall-themed dough shapes using stencils or cookie cutters. Place the cut dough on a parchment paper-lined cookie sheet and brush with an egg wash made from one large egg and a splash of water. Sprinkle with coarse sugar and bake for approximately 10 to 15 minutes at 400 F or until golden brown. Allow the artistic crust embellishments to completely cool before decorating your slab pie. 
Swap Option: As with any pumpkin-based baked good, feel free to experiment with the spice ratios so that they're tailored to your liking. And, per my recommendation with pumpkin bars, if you want to swap canned pumpkin for fresh, be sure to only use the puréed flesh from pie, sugar pie or baking pumpkins.
Ingredients
For the Crust
all-purpose flour, for sprinkling
3

(12-inch) rolled pie crusts, chilled
For the Filling
2

(15-ounce) cans pumpkin purée

1¾

cups light brown sugar

4

large eggs

1½

cups heavy cream

1

cup evaporated milk

1½

teaspoons vanilla extract

2

tablespoons cornstarch
2

teaspoon ground cinnamon

3/4

teaspoon ground ginger

1/2

teaspoon ground nutmeg

1/4

teaspoon ground cloves

1/8

teaspoon ground black pepper

1

teaspoon kosher salt
Preparation
1.
Position a rack in the middle of your oven and preheat it to 400 F.
2.
Lightly flour a clean surface and unroll the refrigerated pie crusts. Using a rolling pin, roll them together and out to form one large rectangle, approximately 12-by-18-inches wide and ⅛-inch thick so that it will cover the entire surface of your jelly roll pan.
3.
Transfer the dough to a 10-by-15-inch baking or jelly roll pan and press it into its surface. Crimp the edges and trim off any excess. Set aside.
4.
In a large bowl, whisk the pumpkin puree, brown sugar, eggs, heavy cream, evaporated milk, vanilla, cornstarch and spices until smooth and blended. Pour the mixture into your crust and lightly shake the pan until the top is smooth. (Note: Depending on how you crimp your crust, there may be too much filling. Don't allow for it to spill over the edges and reserve the excess to make a future pie or pumpkin-based dessert.)
5.
Bake for approximately 35 to 40 minutes or until the crust and pie filling are golden brown. Insert a toothpick into the center of the filling to ensure it comes out clean. Remove from the oven and allow it to cool completely.
6.
Refrigerate for at least three hours until cold and top with whipped cream.


How to shop TODAY recipes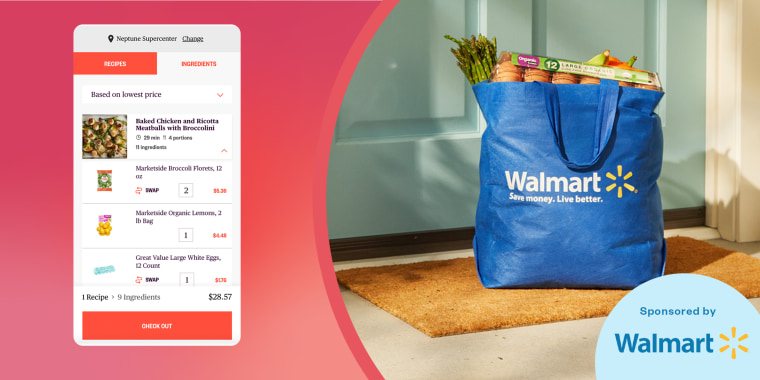 How to shop TODAY recipes
Here's everything you need to know about the cool new feature.
Learn More