Chef notes
Looking to shake up your burger routine this summer? Put these porchetta-style grilled pork burgers in your rotation. Full of bold flavor and simple to prepare, they're a fun, welcome change from the standard beef patty.
The burgers come together easily: Season ground pork with herbs, garlic, fennel seed and lemon — a nod to the flavors of classic Italian porchetta that's traditionally made by cooking a whole suckling pig over a pit or by roasting a rolled pork loin or belly in the oven. Form the seasoned meat into patties (plan on one-third pound of ground pork per burger). Grill the patties until nicely charred on the outside, but still juicy on the inside — then top with crispy bacon to mimic porchetta's trademark rich, crackling skin. Cook the bacon however you like. If you want to maximize its smoky flavor, cook it in a cast-iron skillet set directly on the grill grates.
The rest of the toppings are up to you! Cheese, lettuce, mayo, sliced tomatoes and grilled onions are all fair game. To reinforce the flavor of the burgers, make a quick lemon-herb mayonnaise. For ease, start with store-bought mayo, then jazz it up with some chopped rosemary or thyme, a big squeeze of lemon juice and minced garlic. Serve with your favorite burger sides or salads, and repeat all summer long. 
Make Ahead: To get a head start on this recipe, place the formed patties on a parchment-lined tray and refrigerate up to a day in advance. 
Get Ingredients: If you don't have everything you need on hand, you can easily purchase all of the ingredients (just click the orange button below that says 'Get Ingredients'). You can pick and choose exactly what ingredients you need based on what's in your pantry and they'll be on your doorstep before you know it. 
Ingredients
2

pounds 80% lean ground pork

3

cloves garlic, peeled and minced

2

teaspoons fennel seed, lightly crushed or chopped

1

tablespoon finely chopped fresh rosemary or thyme

1/4

cup finely chopped fresh parsley

1

tablespoon Worcestershire sauce
zest of 1 lemon
kosher salt and freshly ground black pepper, to taste

6

cooked bacon strips

6

burger buns
cheddar cheese slices, for serving
iceberg lettuce leaves, for serving
sliced tomato, for serving
mayonnaise, for serving
Preparation
1.
In a large bowl, add pork, garlic, fennel, rosemary or thyme, parsley, Worcestershire sauce and lemon zest. Mix with your hands until combined.
2.
Gently form the meat into six equally-sized patties that are a little wider than your burger buns. Generously season the top and bottom sides with kosher salt and pepper.
3.
Prepare a charcoal or gas grill with an indirect grill zone, and heat to high. Lightly oil the grates. Meanwhile, cook the bacon using your preferred method (see note above).
4.
Place burgers over direct heat, and cook for 3 to 4 minutes a side, or until they register 155 to 160 F in the middle. Move the burgers to a cooler zone if there are flare ups or to slow down the cooking. (Resist the temptation to flatten the burgers with a spatula; they'll lose precious juices and risk drying out.)
5.
In the final minutes of grilling, top each burger with cheese (if using).
6.
Transfer burgers to a platter and let rest for a few minutes. Lightly toast the buns on the grill (if desired) then assemble the burgers. Serve immediately with iceberg lettuce leaves, sliced tomato and mayonnaise.
How to shop TODAY recipes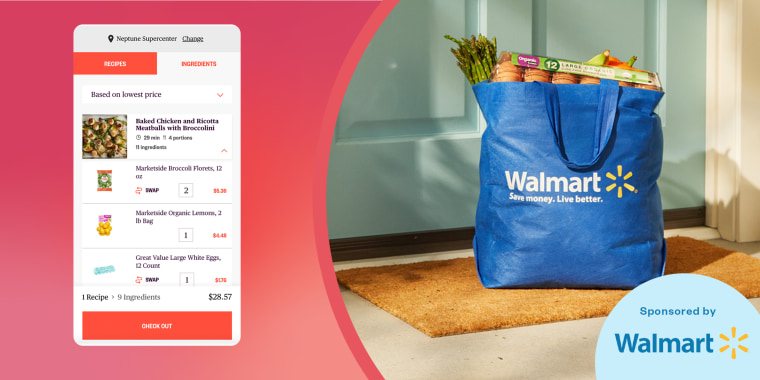 How to shop TODAY recipes
Here's everything you need to know about the cool new feature.
Learn More