Chef notes
In our opinion, the best recipes are the ones that are more of a blueprint rather than a super strict set of rules. There's something so nice about having an arsenal of recipes in our lineup that are forgiving and let you freestyle with flavors and ingredients. 
The recipe for easy marinated chicken is excellent: It begins with a mixture of yogurt, salt, sumac, garlic powder and cumin. Toss the chicken breasts in the marinade to coat, then broil them, flipping halfway through, until they're fully cooked. Use a meat thermometer to register the internal temperature; once it reaches 165 F, take them off the heat. The smart addition of yogurt does double-duty in this recipe, both keeping the chicken super tender and moist while it's cooked at a super-high heat, while adding a tangy flavor to the sauce. 
Of course, you can use this recipe as a starting point — keep the yogurt and salt and then add whatever other spices and herbs you want to the mixture. Want something light and bright? Add a handful of chopped herbs like parsley and tarragon instead of the spices. Want even more heat? Add hot sauce or Sriracha. For a sweeter profile, add some honey and balsamic vinegar.
Whether you go classic or freestyle, the bottom line is this recipe for marinated and broiled chicken breasts is a must-try.
Ingredients
1

cup plain yogurt

1

teaspoon kosher salt

1

teaspoon sumac
1

teaspoon garlic powder

1

teaspoon ground cumin

4

chicken breasts
Preparation
1.
In a large bowl, combine the yogurt, salt, sumac, garlic powder and cumin. Add the chicken breasts and coat them in the mixture. Put the mixture in the fridge for 15 minutes and turn on the broiler (make sure that the top tray is close to the top, 4 to 6 inches from the heat source).
2.
On an aluminum foil-lined sheet tray, add the chicken breasts and broil for 4 minutes. Take the breasts out of the oven, flip them and put the remaining sauce on top. Cook them for 2 to 5 minutes, depending on the size of the breasts, removing when they reach an internal temperature of 155 F.
How to shop TODAY recipes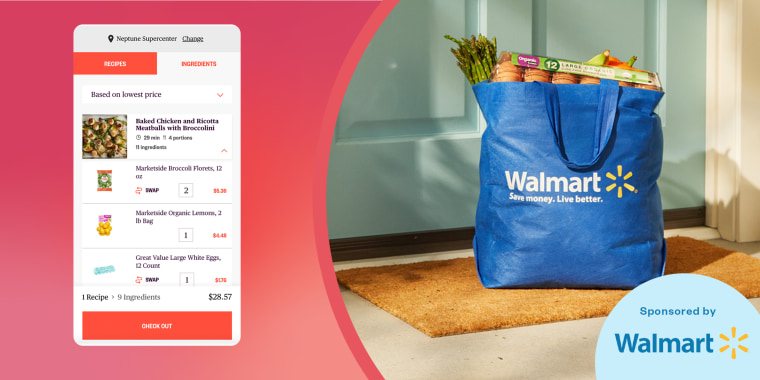 How to shop TODAY recipes
Here's everything you need to know about the cool new feature.
Learn More