If you try to hang chunky knits and sweaters in your closet, gravity will do its worst: Stretch out the fabric, drop the item to the floor or even create irreparable indentations in the shoulders. Stop ruining your threads!
We know folding sweaters can take up a lot of dresser space, and it's much easier to see your clothing selection if all the items are hung neatly in your closet. So, what's a sweater lover to do?
We love this hanging method that won't ruin your go-to cable-knit. Plus, it works with any hanger you have at home.
And since the sweater will be securely in place, you won't find it collecting dust on your closet floor. Don't be fooled by imitation tutorials that merely drape the sweater around the hanger — this is the real deal, folks!
What you'll need:
What you'll do:
1. Fold sweater in half vertically and line up sleeves.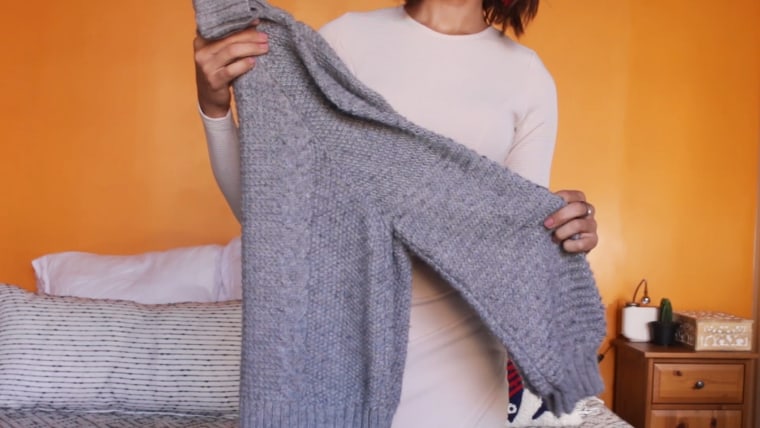 2. Lay garment flat and position the hanger so that the hook lays between the arm and body of the sweater.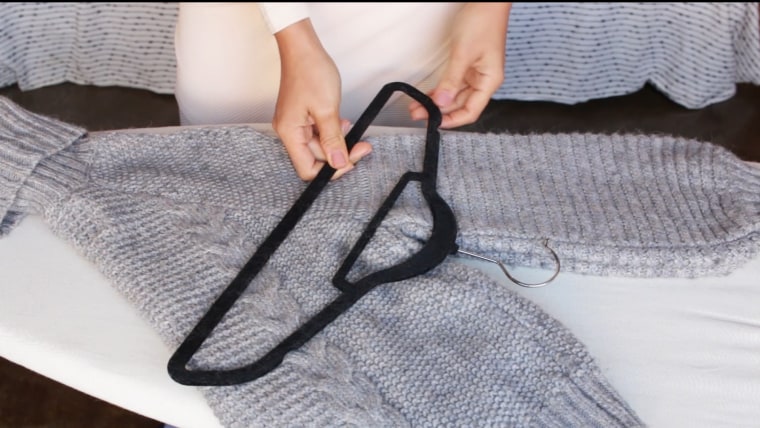 3. Wrap sleeves over the shoulder of the hanger, then slide it underneath the bottom bar.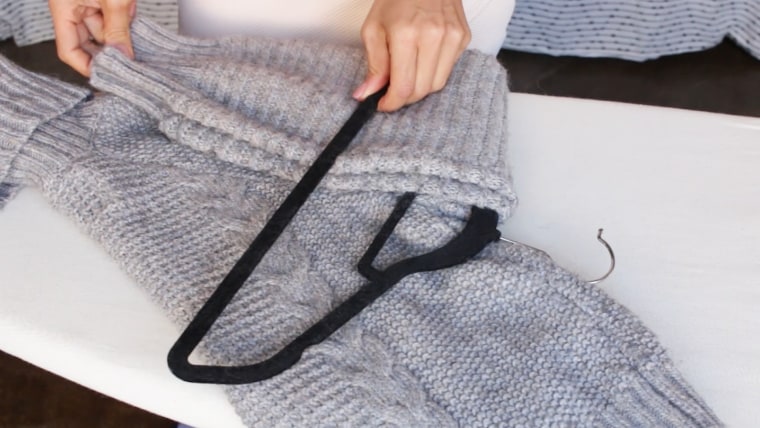 4. Repeat with the body of the sweater.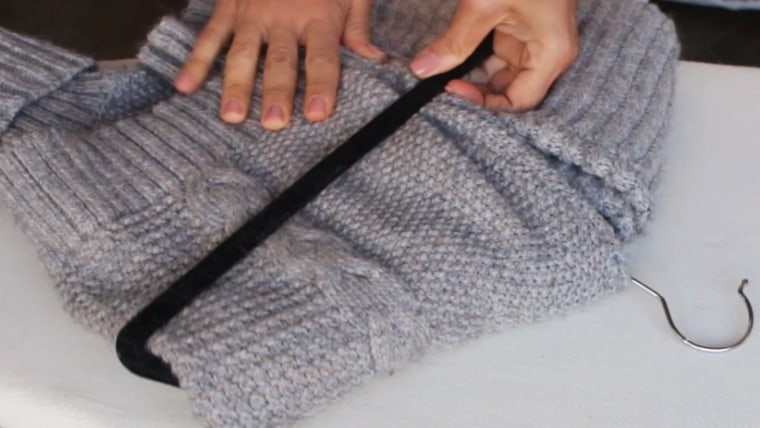 And that's it!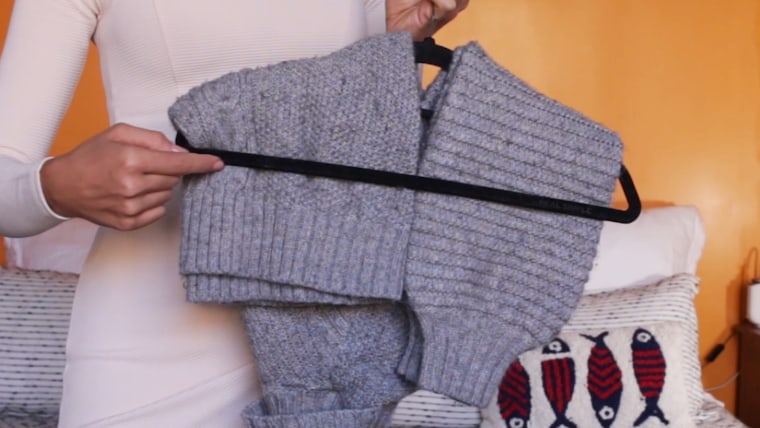 We love that this method prevents the sweater from sliding off the hanger since the bottom is secure. And the rounded folded technique won't leave marks or stretches. Problem solved!
This story was originally published on Nov. 1, 2017.