Let's be honest: Doing laundry is no fun. There are very few people who enjoy separating lights from darks, weeding out items for dry cleaning and choosing the right stain-fighting detergent — and that goes double for folding.
The only thing worse than trying to match up rogue socks is folding the dreaded fitted sheet.
Unruly and difficult to manage, the fitted sheet often refuses to fit into our rectangle-centric folding system. But not anymore.
With a few clever flicks of the wrist, you can turn a rumpled pile of sheets into a neat and tidy square. Check out the video here and follow the steps below to master this surprisingly simple technique.
Start with the sheet inside out, and bring two corners to meet so the seams line up. Fold the right corner over the left.
Shift that folded corner into your right hand and hold the opposite corner with your left hand.
Bring your right hand to meet your left hand and fold the right side over the left.
Lay your sheet on a flat surface.
Fold the rounded corner in so that it creates a straight edge.
Fold in half vertically once (or twice) and horizontally twice.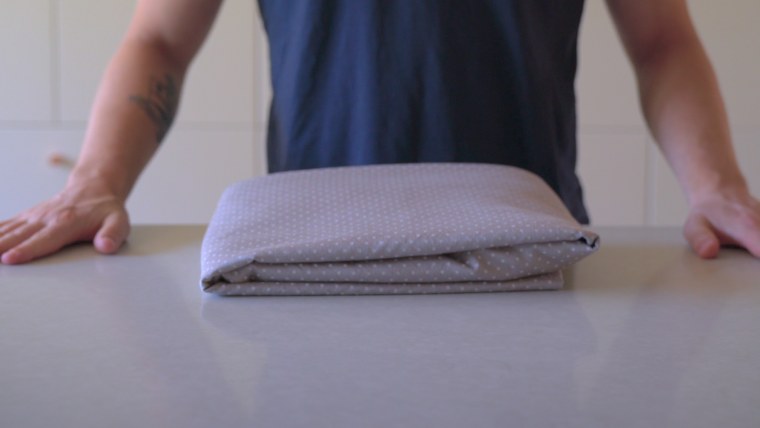 Once you've finished these simple steps, you'll find yourself with satisfying square corners. You might not be able to tell the difference between the flat sheet and the fitted sheet in your linen closet!
For more spring cleaning ideas, check out TODAY Home's interactive guide.
This article was originally published June 22, 2017 on TODAY.com.