Kim Kardashian had a wardrobe malfunction on the way to the 2023 Met Gala, and her daughter came to her rescue.
"Some (pearls) popped on the way, and I told my daughter to grab them all," she told Vogue at the event May 1. "They're real pearls, and she was putting them all in her purse."
Her oldest daughter, North West, accompanied her before the event. The 9-year-old's purse was an oversized pearl.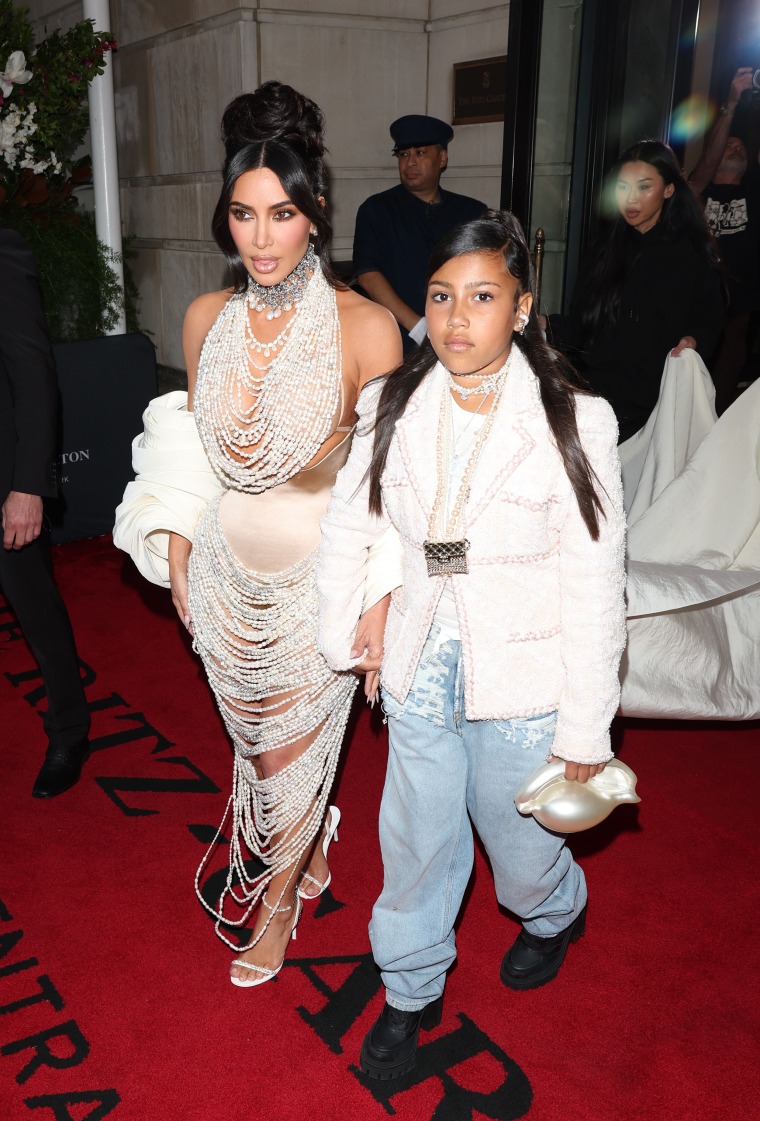 The reality star's dress consisted of a halter top of stringed pearls and a form-fitting corset as the middle piece connecting the top to a bottom half of more pearls. Daniel Roseberry designed the dress for Schiaparelli.
This year's Met Gala theme is "Karl Lagerfeld: A Line of Beauty," a living tribute to the famed German designer who died in 2019 at age 85.
"I wanted pearls," the mother of four said. "I thought what is more Karl? The iconic Chanel pearls is what I always thought of, so we wanted to just be dripping in pearls."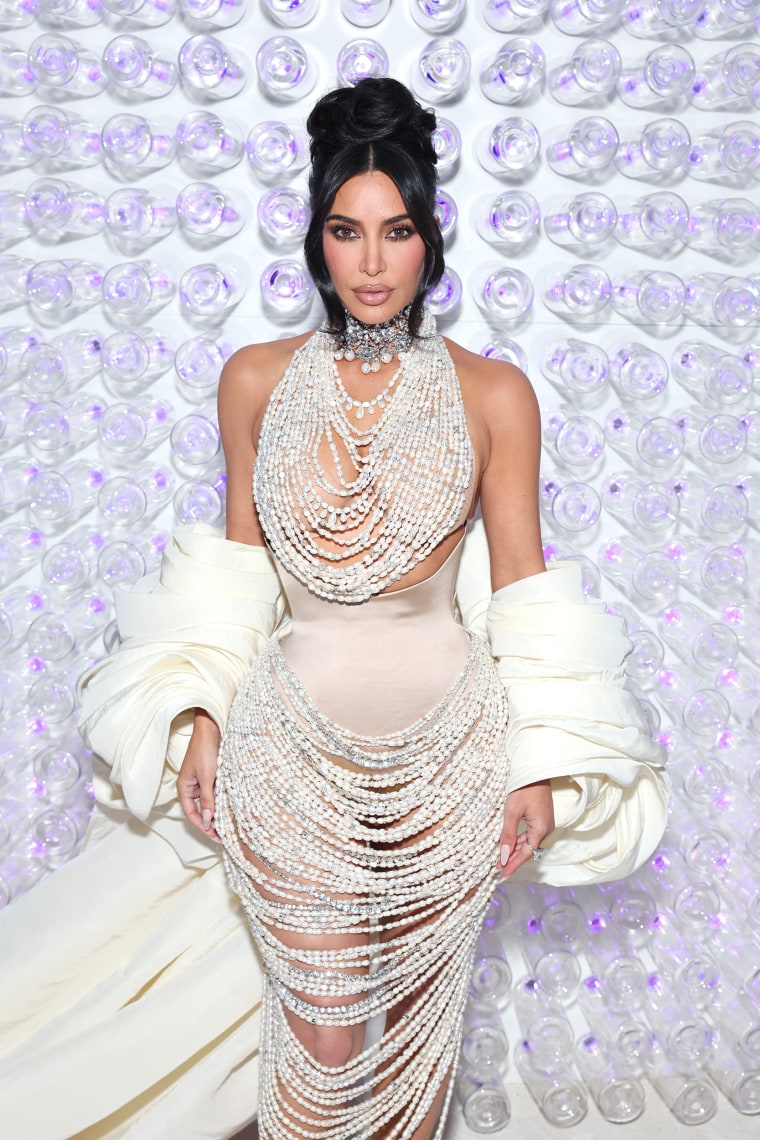 People on Twitter were divided about whether they liked the look or not.
"Ugliest outfit everrr!" someone tweeted.
"Kim was kind of serving low energy tonight," another tweeted.
"KIM KARDASHIAN NEVER DISAPPOINTS I SWEAR," someone else wrote.
"Oh Kim Kardashian looks sickening," another complimented.
The beauty mogul's Met Gala look from last year also prompted differences of opinion. Kardashian wore the dress Marilyn Monroe had on in 1962 when the actor sang "Happy Birthday" to President John F. Kennedy. Famed designer Bob Mackie, who sketched the design for the original gown, told Entertainment Weekly in 2022 that Kardashian wearing the historic garment was "a big mistake."
"(Marilyn) was a goddess," Mackie said. "A crazy goddess, but a goddess. She was just fabulous. Nobody photographs like that. And it was done for her. It was designed for her. Nobody else should be seen in that dress."