Kim Kardashian and Pete Davidson had a moment at the 2023 Met Gala.
The exes, who arrived separately at the Metropolitan Museum of Art, were seen conversing with Usher inside of the gala.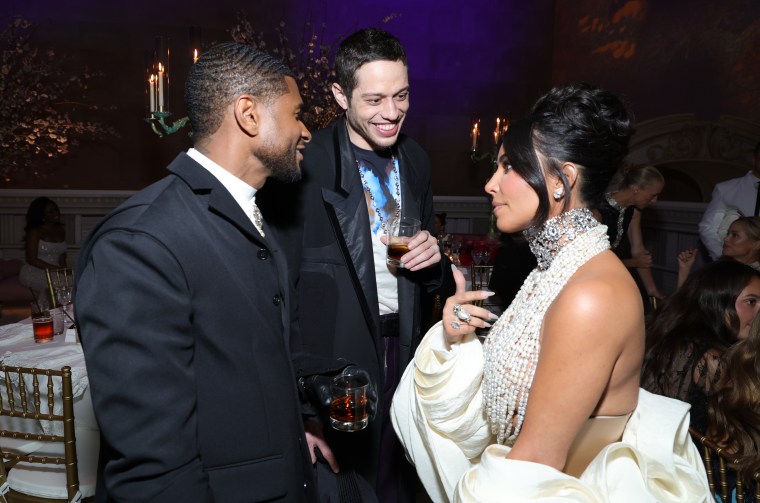 In one picture that was taken during the night, Kardashian held her hand up to a smirking Davidson in what may have been a playful, heated discussion.
But it all looked like friendly banter, as Usher kept smiling throughout the conversation, and Davidson couldn't keep his eyes off Kardashian.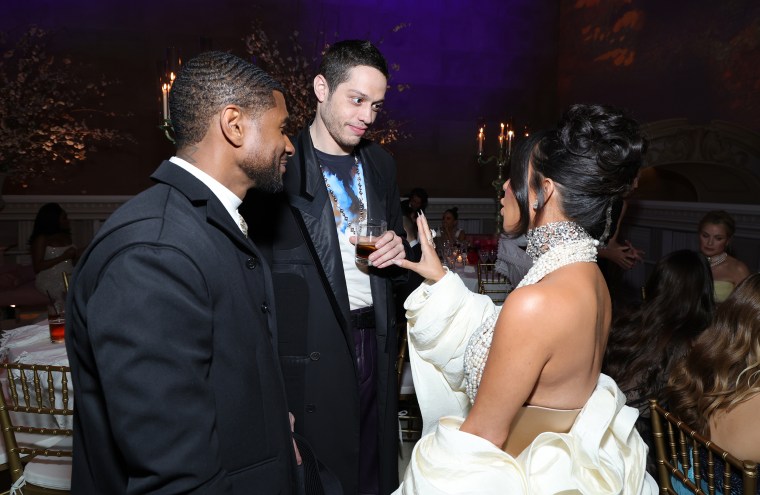 At the Met Gala, Kardashian wore a custom Schiaparelli haute couture design by Daniel Roseberry for this year's theme: "Karl Lagerfeld: A Line of Beauty." Davidson, who also showed up in a stunning outfit, sported a black bucket hat by Fendi and a black jacket with matching pants and shoes.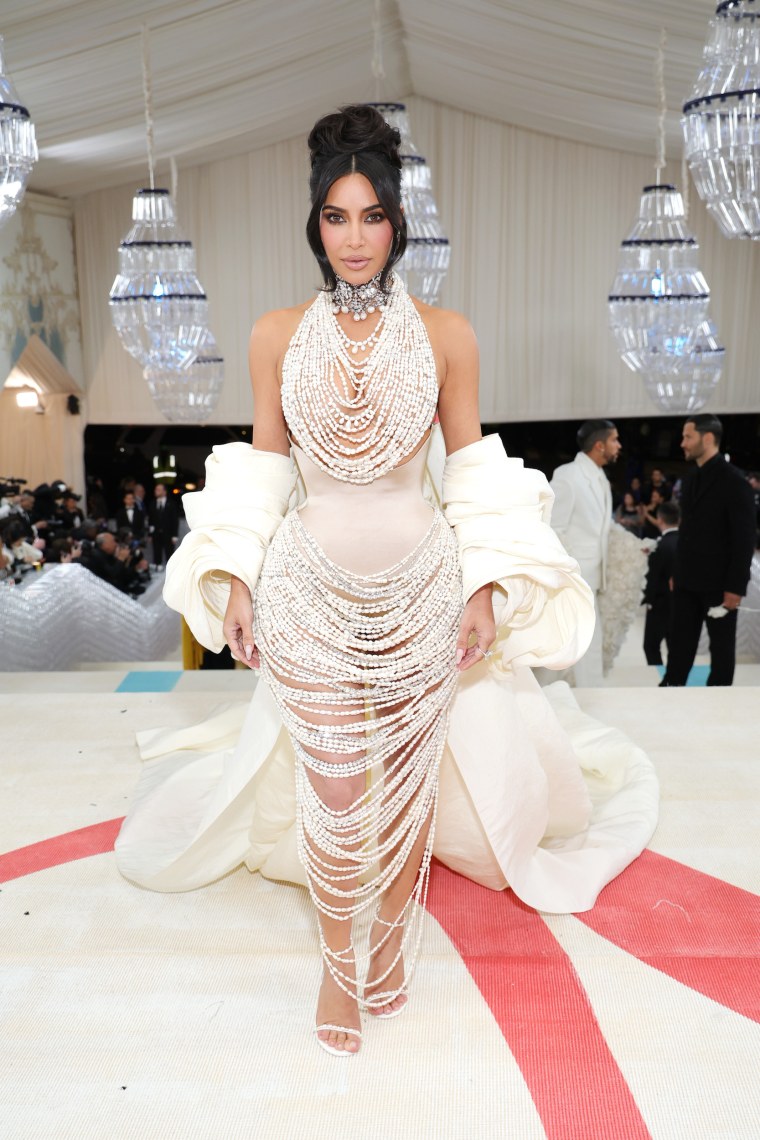 In August 2022, Kardashian and Davidson called it quits after nine months of dating. The pair broke up just a few months after they walked the red carpet together at the 2022 Met Gala.
That year, Kardashian made headlines for wearing the same dress that Marilyn Monroe wore when she sang "Happy Birthday" to President John F. Kennedy in 1962.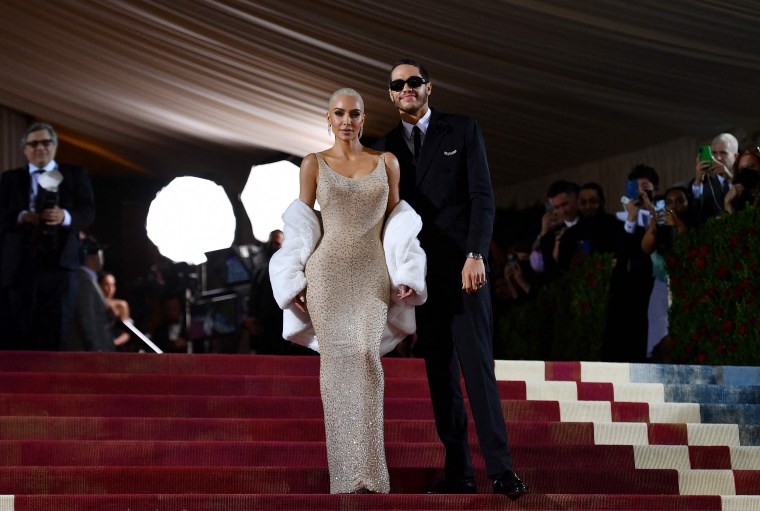 While speaking to Vogue about her look, she said she knew wanted to wear Monroe's dress ever since the 2021 Met Gala, where that year's theme was "In America: A Lexicon of Fashion."
For the big night, Kardashian wore a head-to-toe, all-black Balenciaga look.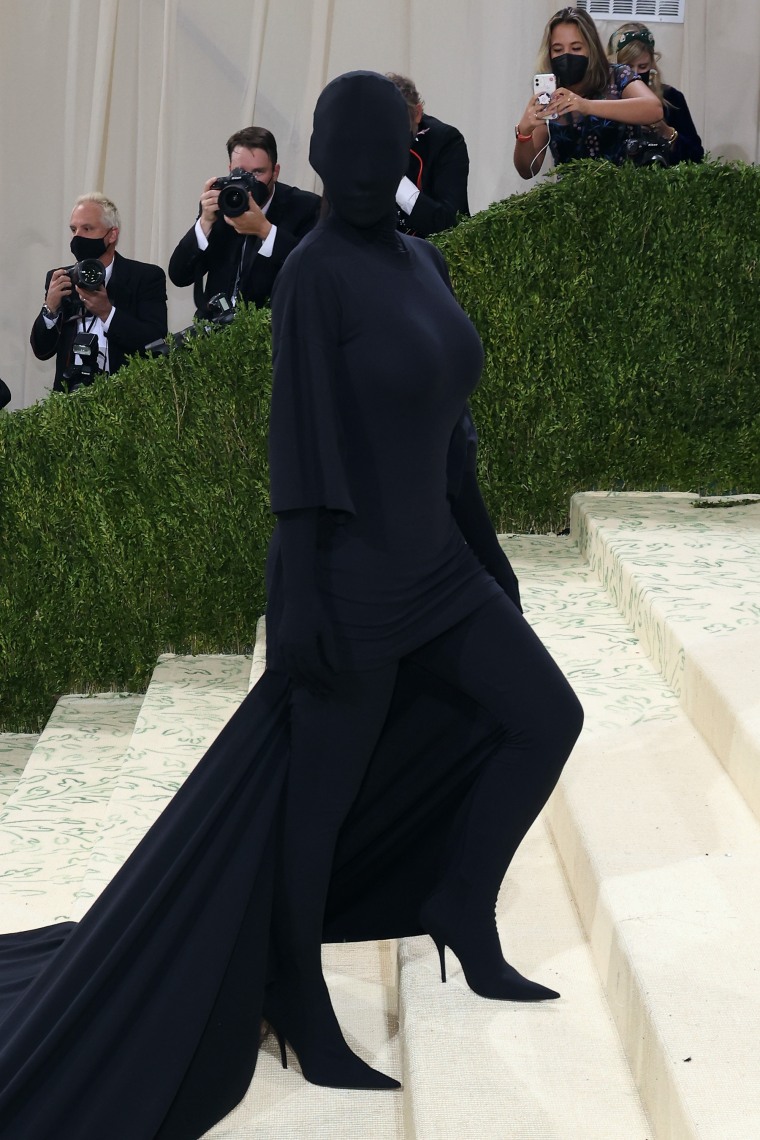 "I thought to myself, what would I have done for the American theme if it had not been the Balenciaga look? What's the most American thing you can think of? And that's Marilyn Monroe," Kardashian explained. "For me, the most Marilyn Monroe moment is when she sang 'Happy Birthday,' to JFK, it was that look."
In order to fit into the 60-year-old gown, Kardashian told La La Anthony on the red carpet at the 2022 Met Gala that she lost 16 pounds in three weeks to get into the dress.
"It was such a challenge. It was like a role," she said during the interview. "I was determined to fit it."