Over the years, the Met Gala, that annual gathering of stars displaying their haute couture best on the red carpet, has instructed its attendees to dress in some pretty far-out themes.
We've seen stars don costumes inspired by everything from "Gilded Glamour" (2022) to "Heavenly Bodies: Fashion and the Catholic Imagination" (2018).
But for 2023, the theme can be summed up in one word: Karl.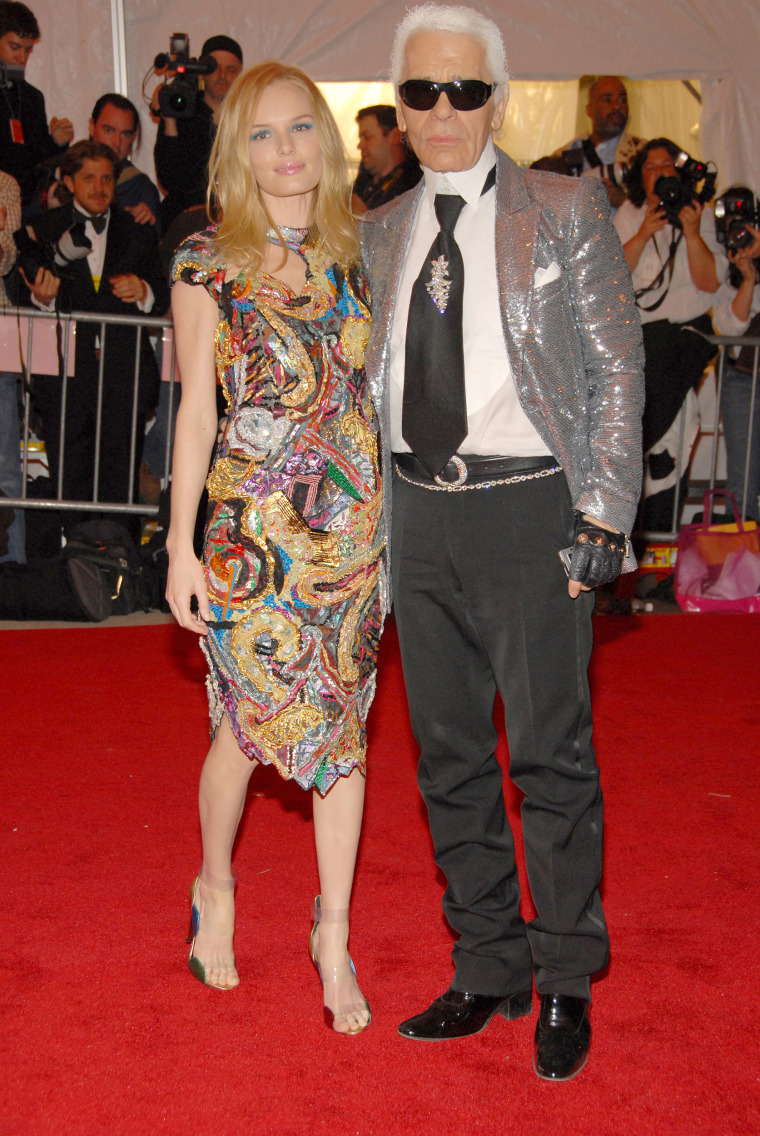 This year's May 1 event, which benefits the Metropolitan Museum of Art's Costume Institute, is themed, in full, "Karl Lagerfeld: A Line of Beauty" and will be a tribute to the legendary German designer, who died in 2019 at 85. Attendees are expected to follow the official dress code, which is "in honor of Karl," Vogue reports.
Themes for the Met Gala are chosen in tandem with an exhibition at the museum's Costume Institute. The Lagerfeld-centric exhibition, consisting of about 150 pieces, will be curated by Andrew Bolton, Andrew Bolton, the Costume Institute's Wendy Yu Curator in Charge, and Amanda Harlech, a collaborator of Lagerfeld's. "Karl Lagerfeld: A Line of Beauty" will be on displace from May 5 to July 16, 2023 at the New York art institution.
"Karl was a lover of multidisciplinary arts, and it's the highest recognition for his work to be presented in such a monumental exhibition at The Met's Costume Institute," said Pier Paolo Righi, CEO of Karl Lagerfeld, in a release. "As custodians of Karl's legacy, we aim to bring his passion, intuition and inexhaustible creativity to life in everything we do. We cannot imagine a more poignant or meaningful way to celebrate his colossal achievements — both the enduring impact he's had on fashion and how it's shaping the future."
Lagerfeld not only had his own distinctive personal look, featuring starched collars, gloves and sunglasses, but he also had a transformational effect on the fashion industry. He began designing in the 1950s, and over the decades worked for a variety of houses, including Balmain, Patou, Fendi and Chanel, and created his own line.
He was behind the revitalization of the luxury fashion house Chanel, helped re-introduce tweed to high fashion and added casual fur to many looks. Under his aegis, Chanel's fashion shows became major spectacles that generated their own headlines.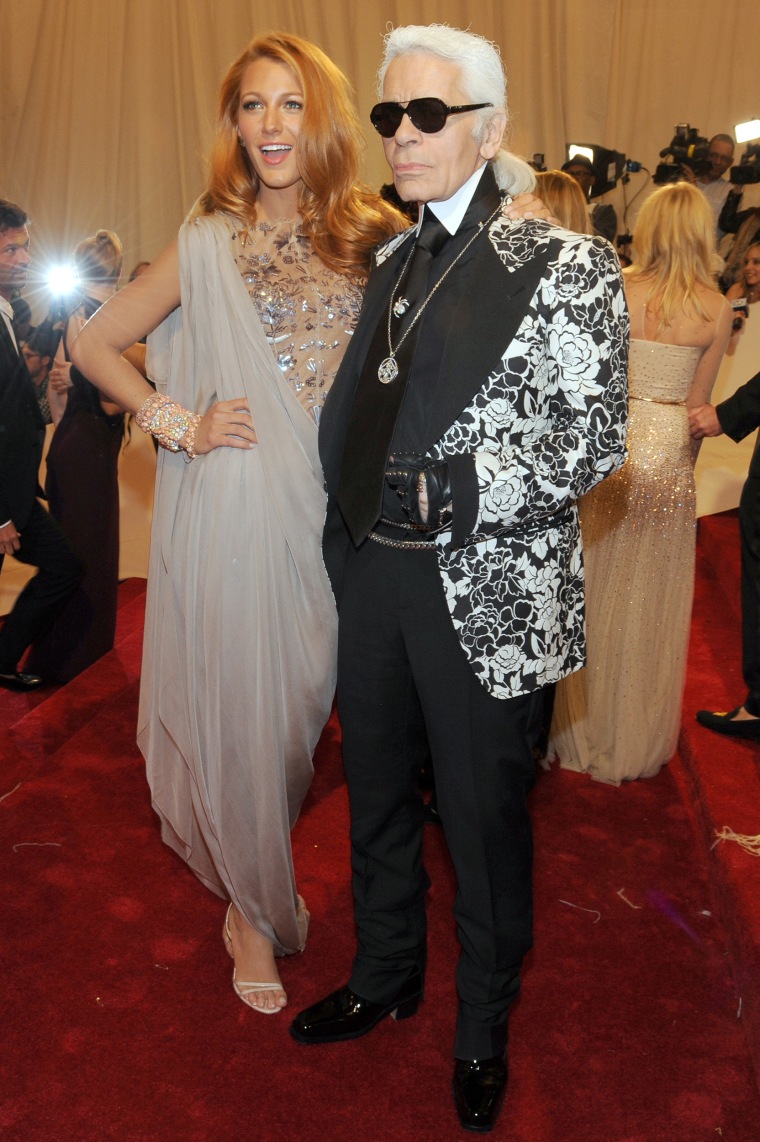 That means there's a wide collection of Lagerfeld inspired looks to choose from, which attendees will be expected to do — as will co-chairs Michaela Coel, Penélope Cruz, Roger Federer and Dua Lipa.
Over the years, celebrities including Victoria Beckham, Kim Kardashian, Julianne Moore, Beyoncé, Gwyneth Paltrow and Keira Knightley have walked the red carpet wearing Lagerfeld.
This isn't the first time a Met Gala theme has focused on a single designer. The event has also singled out designers Rei Kawakubo (2017), Alexander McQueen (2011) and Christian Dior (1996).
Over the years, the outspoken German designer sparked controversy with his comments on the #MeToo movement, women's bodies and more. The theme, released in October, provoked backlash with commentators recalling Lagerfeld's statements.
Actor Jameela Jamil posted her reaction reflecting on Lagerfeld's mixed legacy to Instagram: "This man... was indeed, supremely talented, but used his platform is such a distinctly hateful way, mostly towards women, so repeatedly and up until the last years of his life, showing no remorse, offering no atonement, no apology, no help to groups he attacked ... there was no explanation for his cruel outbursts."
Writer Saeed Jones wrote on Twitter, "People can show up on the red carpet and recite their favorite Karl Lagerfeld quotes about fat people, sexual assault, immigrants and the Holocaust. So many to choose from. Bravo, Anna Wintour."
Generally, commentators wondered whether Lagerfeld's contributions to the industry eclipsed his "fatphobic, racist and sexist comments."