Of course the Emmys were exciting, but how about Saturday's online debut of Target's new and most elevated home line yet? These elegant designs are affordable even for us non-A-listers! The collection, Project 62, gets its name and inspiration from the year Target was founded. And starting Sept. 19, it will be available in stores.
Think midcentury modern furniture that is simple yet functional; luxe, textured linens you won't want to wash (even though you know they're machine washable); and "Mad Men"-esque brass and marble accent pieces at prices so low you'll look twice (and then order two of each).
The 1,200+ piece collection — which ranges in price from $3 to $700 — screams chic small-space living. Of course, that doesn't mean you have to live in a small space. Any home can rock these new looks, which look less weekly ad, and more glossy mag.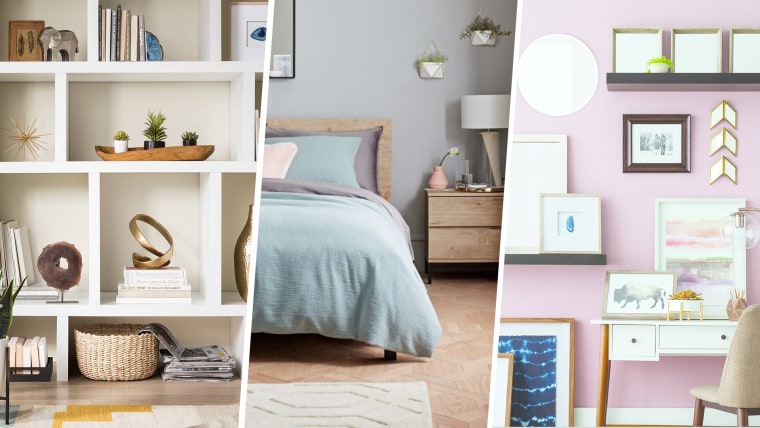 Project 62 is just one of four new home lines and 12 new lines Target is introducing in the next 18 months. "These brands are the perfect example of what makes Target 'Tar-zhay,' said Mark Tritton, Target's executive vice president and chief merchandising officer, in a press release. "Each offers incredible design, great quality and truly unbeatable value."
Target isn't alone in its noble ambition to provide us with sophisticated home décor that doesn't require a series of down payments. (Meanwhile, a single item from Gucci Décor, which launched last week, can set you back $194-$26,258!)
Sean and Catherine Lowe of "The Bachelor" fame released a collection of furniture on Wayfair this past spring. In July, we covered HGTV star Joanna Gaines' new rug and pillow collection for Pier 1. And on Sept. 28, QVC will start selling Casa Zeta-Jones — bath, bedding and kitchen décor from actress Catherine Zeta-Jones.
The difference? Target, at least for Project 62, doesn't need a celebrity name. This line carries itself. Here are some looks we can't wait to add to our cart.
Project 62's throw pillows aren't for those who are afraid of texture and patterns. Coming in styles like Mongolian faux fur, oversized geometric patterns, orange embroidered velvet and quilted finishes, they're as bold as they are beautiful.
Throw Pillows, $20-$25, Target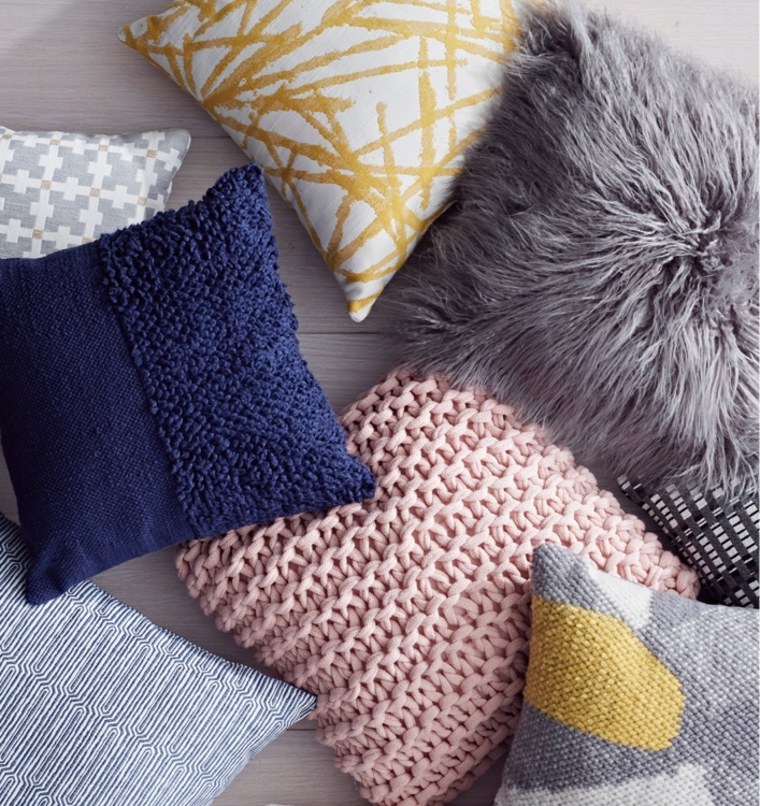 Is it a bookshelf or a set of drawers? It's both! Surprisingly, the brass frame and wood shelving play together quite nicely.
Antwerp Bookcase, $200, Target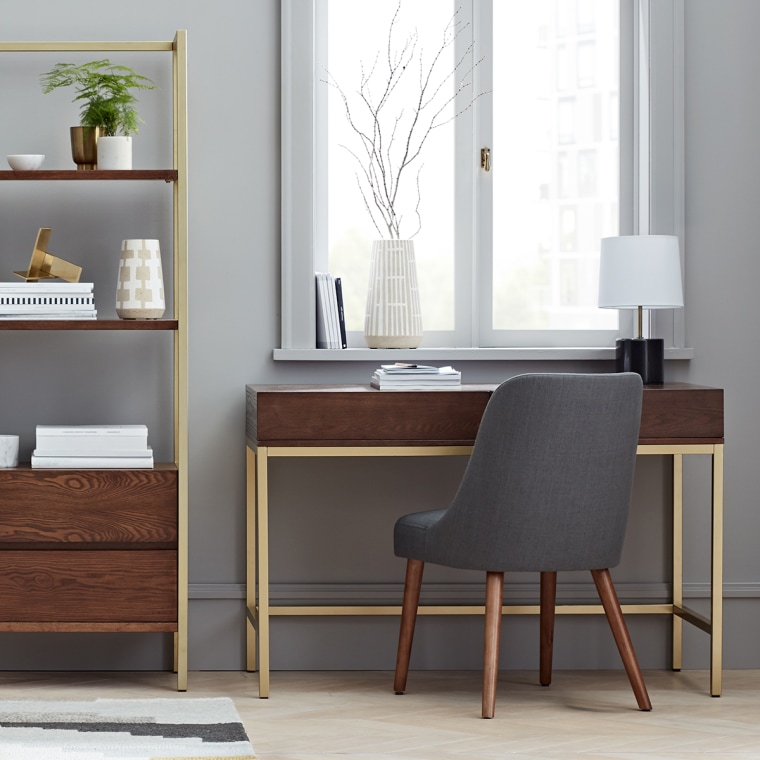 Admire your reflection in the rose gold finish as you concoct your favorite cocktail in this shaker. Of course, we think the chic acacia wood top is pretty, too.
Cocktail Shaker, $13, Target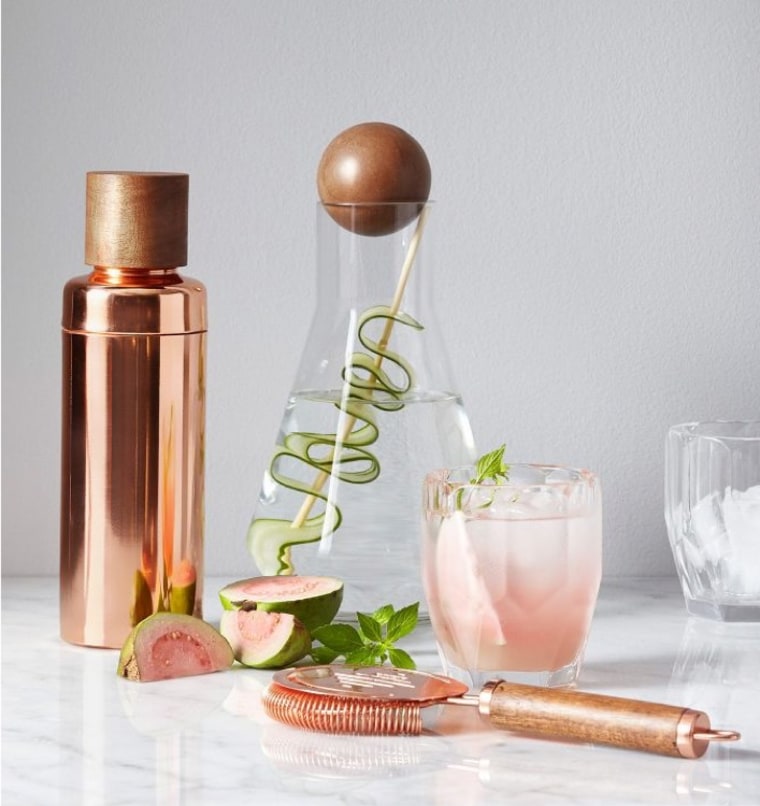 Nine liters later, you'll want to mix up another batch of punch just so you can keep this sleek bowl out for show. When it needs to be cleaned, simply put it in the dishwasher.
CopperPunch Bowl with Silver Ladle, $20, Target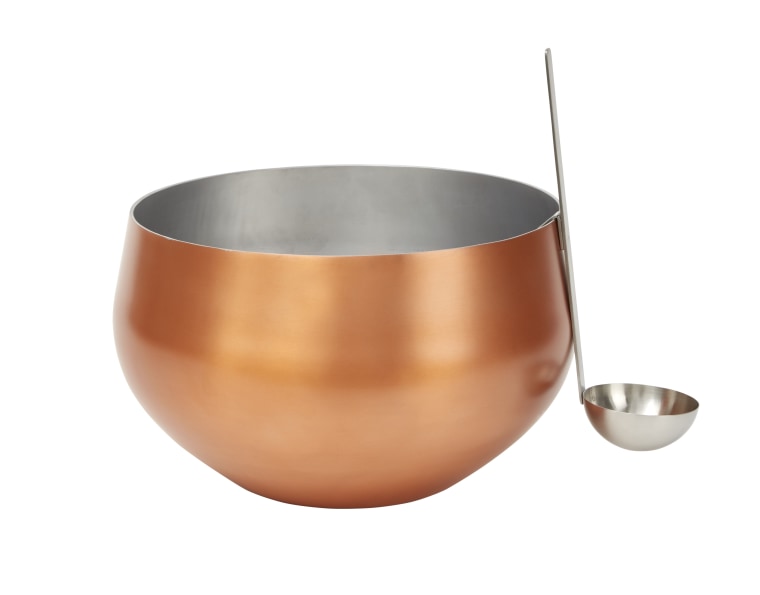 Add some depth to your table with these patterned runners that are deceivingly elegant. Believe it or not, they're actually machine washable.
Runners in Assorted Styles, $18, Target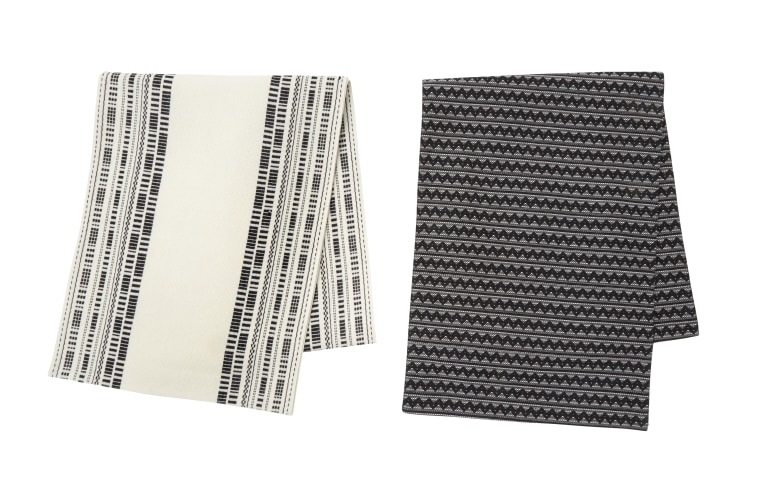 These days a house is not a home without a bar cart. This cart's locking wheels mean you don't have to worry about it rolling away when you leave the room to welcome more guests.
Chrome and Wood Bar Cart, $120, Target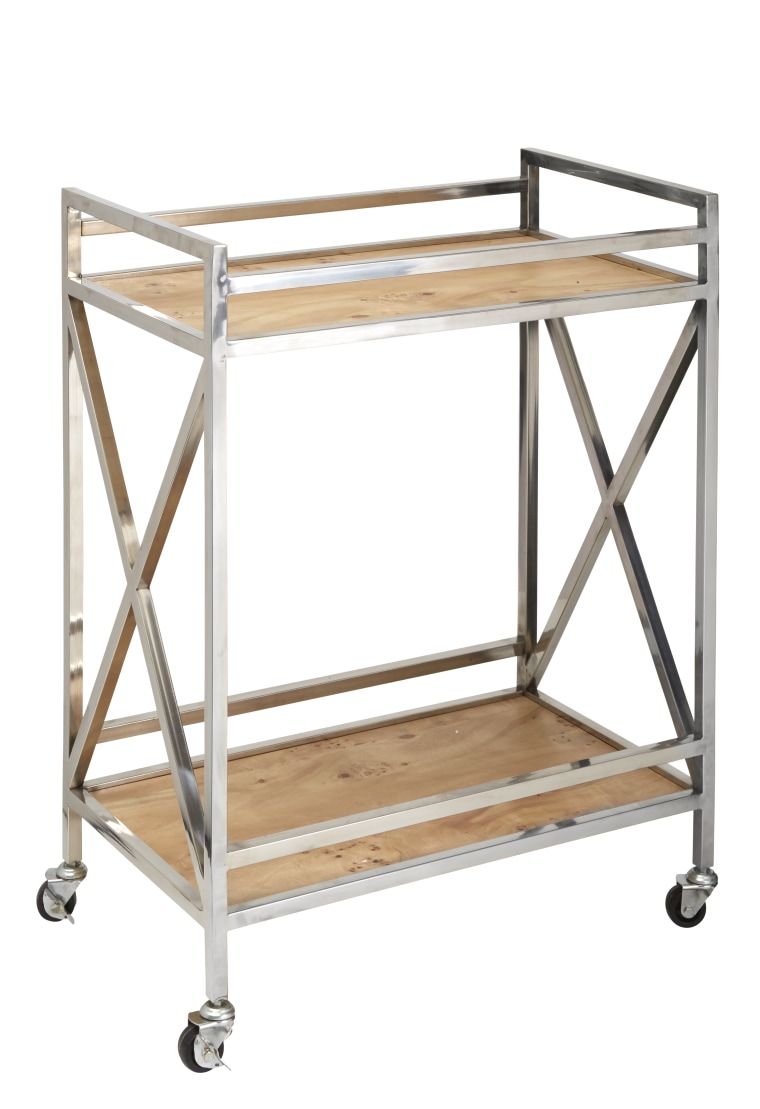 Traditionally used for patio furniture, woven chairs are welcome inside, too. This modern seat features warm (faux) leather straps, while the wood frame makes it work with most dining tables.
Catalonia Woven Chair, $160, Target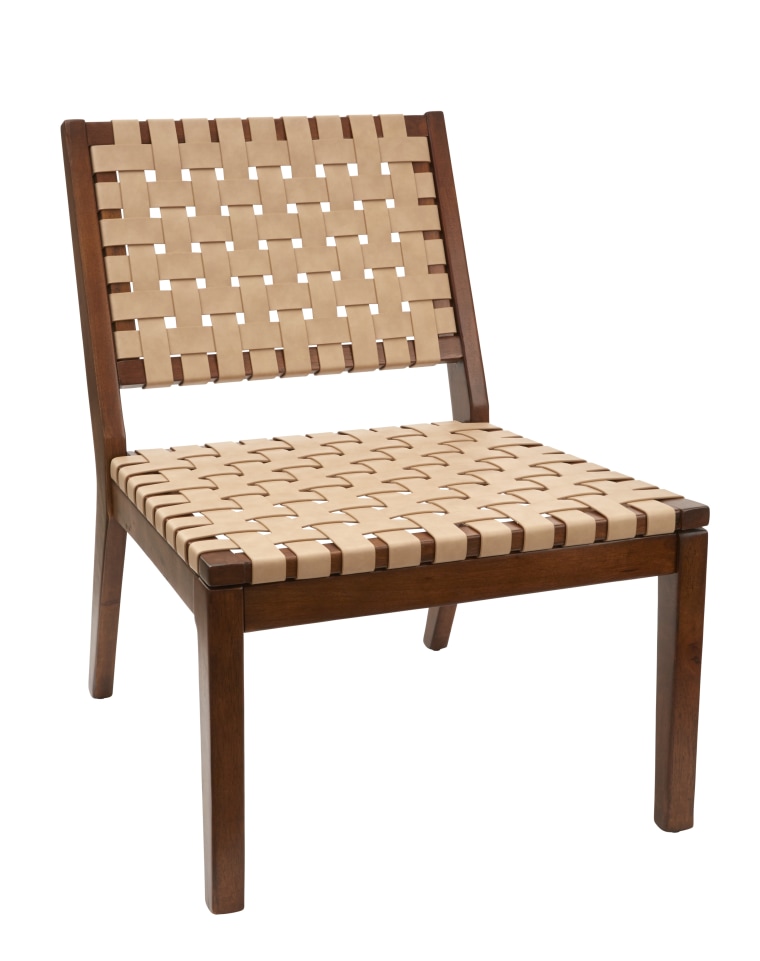 Although this ottoman comes in four colors, the floral print embodies Project 62's more colorful side. Its simple design is modern and makes it easy to pair with virtually any chair.
Riverplace Ottoman, $70, Target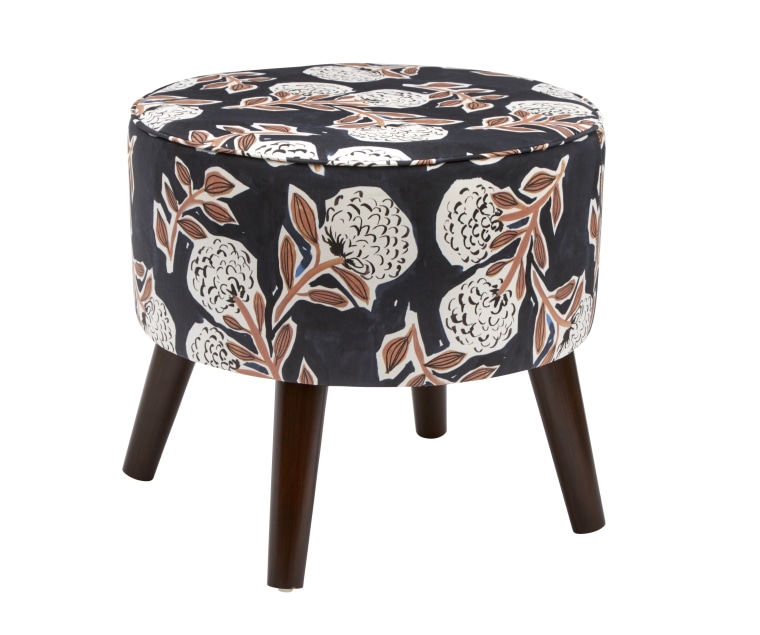 Although some assembly is required, the hardest part of having this table is deciding where to put it since it looks good in any space. Oh yeah, and deciding what to store in the two handy drawers.
Hafley Painted Console Table, $100, Target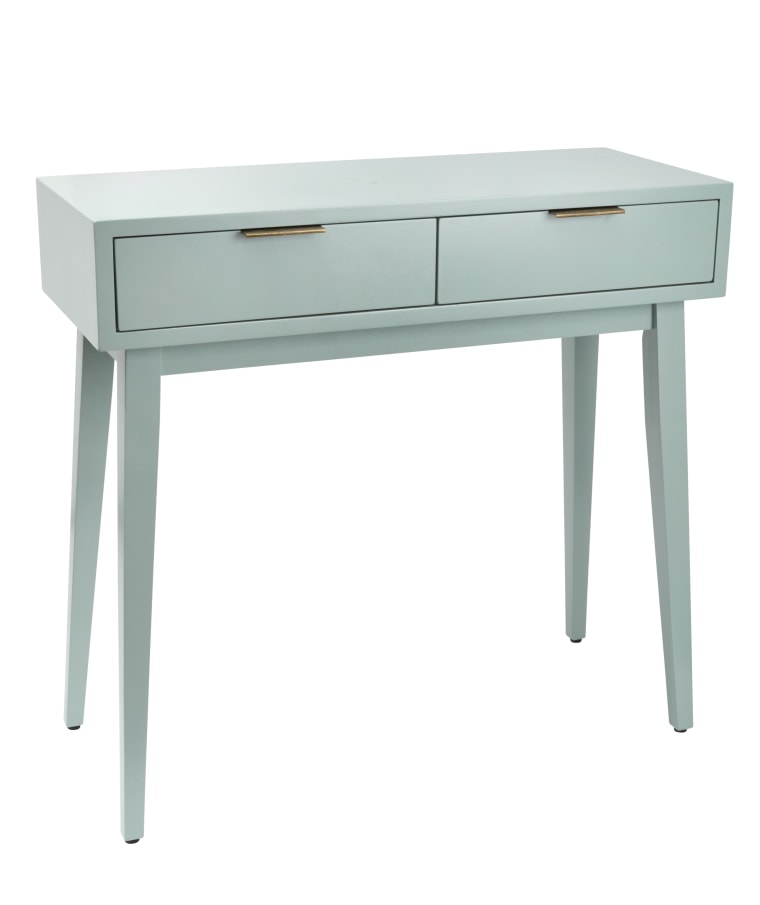 Everyone loves elephants, and we love this gold geometric sculpture because it's as modern as it is cute. You may have to dust it every once in a while, but don't worry: It doesn't need to be fed.
Elephant Figure, $17, Target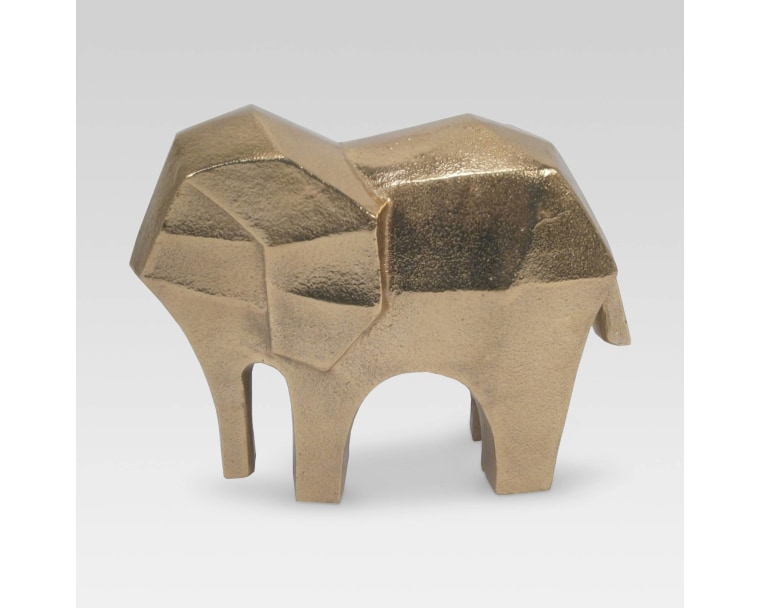 Want more? Check out TODAY Home's list of the best places to shop online for cheap decor.