With glittery lights and celebratory soirées fast approaching, it's time to start preparing for all of the festive activities that the next two months bring. Whether you're planning to host a casual cocktail hour, make cookies with little ones or bring the whole family together for a full-fledged dinner, most of us spend a significant amount of holiday time in the kitchen.
As part of our Shop This List series, food and lifestyle expert Alejandra Ramos stopped by TODAY to share her best hosting tips and decor essentials. From a charcuterie board complete with tools, bowls and cheese markers to an adjustable rolling pin that will meet all of your baking needs, Ramos' picks are sure to help you kick off the celebratory season (and mitigate any hosting anxiety that may come your way). She's also included a few pieces of festive and functional decor, such as a brass Christmas card holder and a reusable Advent calendar that can be filled with tiny toys and treats of your choosing.
If you're looking to update your holiday arsenal, below you'll find Ramos' favorite finds — starting at $10. Check them out!
TODAY earns a commission on purchases through these links.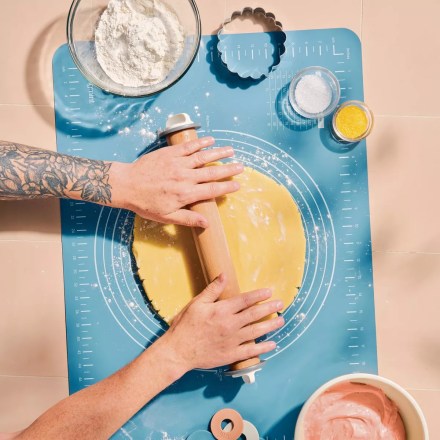 1 of 12
Adjustable Wood Rolling Pin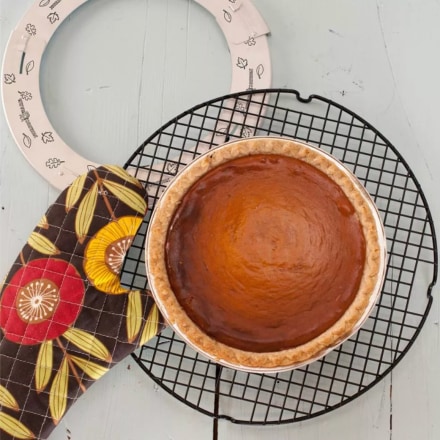 2 of 12
Adjustable Pie Shield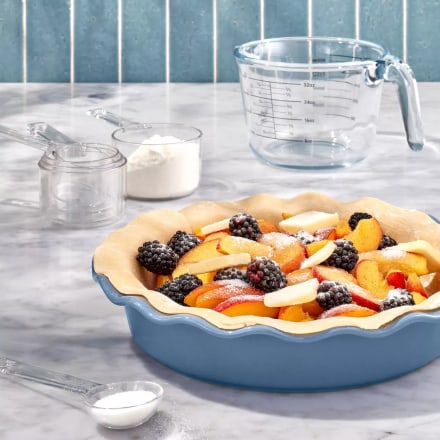 3 of 12
9" Round Stoneware Ruffle Pie Dish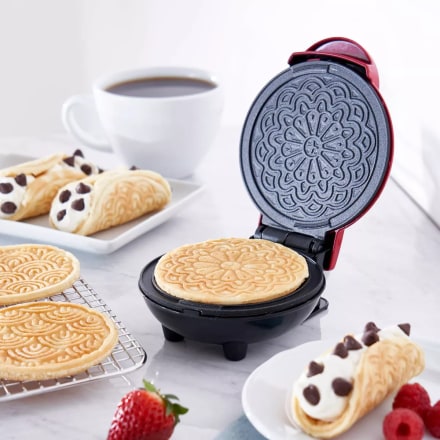 4 of 12
Mini Pizzelle Maker
5 of 12
Snowflake Mini Waffle Maker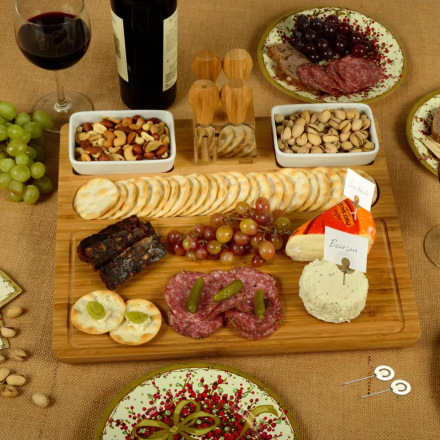 6 of 12
Large Bamboo Cheese Board/Charcuterie Platter with Tools, Bowls & Markers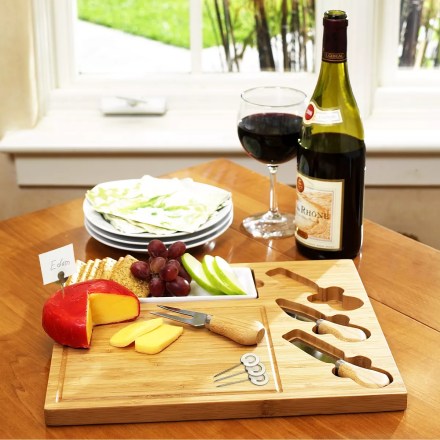 7 of 12
Bamboo Cheese Board with 3 Stainless Steel Cheese Tools, Ceramic Dish, and Markers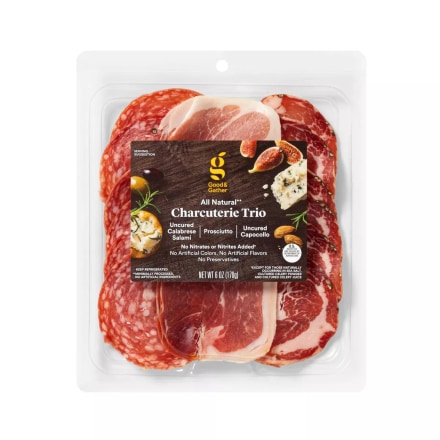 8 of 12
Charcuterie Trio Sampler Pack Calabrese Salami, Prosciutto and Capocollo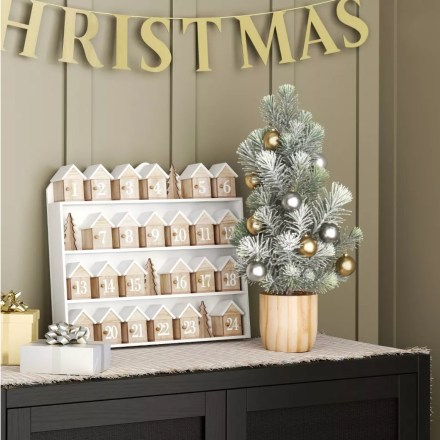 9 of 12
Wood House Countdown Calendar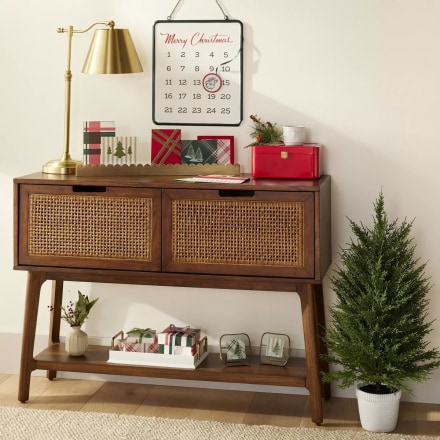 10 of 12
26" Scalloped Metal Christmas Card Holder Antique Brass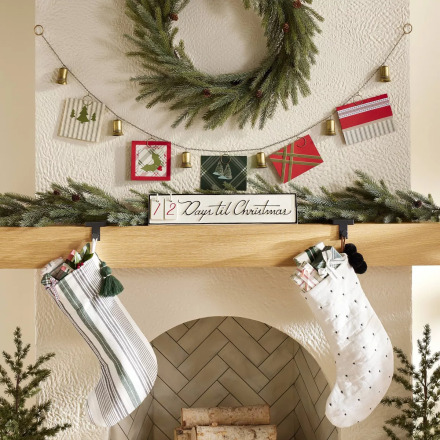 11 of 12
Decorative Metal Bell Christmas Garland with Clips Antique Brass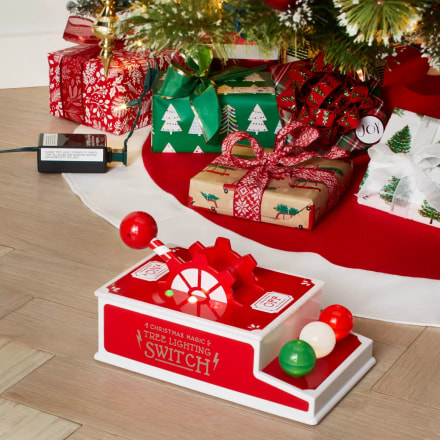 12 of 12
Christmas Controller Decorative Figurine
From cookies and pies to breads and biscuits, this versatile rolling pin from Target's new kitchen brand, Figmint, is ready for anything. It's packaged with a variety of differently sized rings that allow you to customize your dough's thickness, as well as etched-in measurements so you never have to eyeball your crust's diameter again. Beyond your own holiday baking, Ramos says it would make a great multipurpose gift, too.
Pie crust edges tend to bake faster than their centers, so Ramos is a fan of this handy tool. Cover the perimeter of your crust to slow down the browning process, ensuring an even bake — goodbye, burnt edges! Plus, it's adjustable, expanding and tightening to accommodate pies ranging from 8"-10". Ramos also likes that it's reusable, unlike tin foil and other DIY hacks.
Editor's Note: Our pick is now out of stock, but we found another product you might like below.
Available in sage, cream and blue, this stoneware dish is the perfect vessel for your family's favorite pie.
While gingerbread cookies are a long-held Christmas tradition, it's always fun to mix in a new sweet treat. Pizzelles are traditional Italian cookies that boast a festive look, making this $10 gadget from Dash — a Shop TODAY editor-favorite brand for affordable kitchen gear — the perfect inexpensive addition to your holiday baking plans. Given that it doesn't require an oven, it's easy for kids to help use, too! Ramos says it's simple enough for non-bakers to use, and it comes with a recipe guide with tips for making other treats such as cannoli shells and waffle cones, too.
Editor's Note: Our pick is now out of stock, but we found a similar option below.
Make your own snowflakes this season with this cute mini waffle maker.
Wine and cheese are practically synonymous with the holidays, and this functional set is the perfect way to display a festive holiday spread. The nine-piece set comes with a bamboo board, knives, bowls, cheese markers for labeling and more, and is big enough to hold all of your charcuterie. It has a magnetic block to keep the included tools together and organized. With a built-in juice groove, it's also perfect for cutting and carving — Ramos loves a multi-purpose piece!
Editor's Note: Our pick is now out of stock, but we found a similar option below.
This set includes a durable bamboo board along with three cheese knives, a ceramic dish, cheese markers and more.
Speaking of charcuterie, this trio of meats includes salami, prosciutto and capocollo, making it perfect for any board. Pair it with your favorite Good & Gather crackers, dips, cheeses, jellies and nuts to impress your guests on a budget.
More Good & Gather entertaining picks:
If your kiddos love Advent calendars as much as Ramos, this reusable wooden one will keep them excited all December long. Each house can be filled with a small treat (think: candy, tiny toys and mini beauty products), and it will make a sweet addition to your Christmas decor, too.
Holiday cards can quickly pile up and make a mess of your fridge or counter, so this is a great solution for an organized display. This scalloped card holder comes in an antique-brass finish and is sure to bring an elegant touch to your mantel, console or sideboard. Ramos notes that once the holidays end, you can use it to display birthday cards, family photos or even motivational notes.
Editor's Note: Our pick is now only available for pick-up depending on store stock, but we found a similar option that ships to your home below.
This vintage-style garland has clips you can use to display cards and photos.
This Christmas tree light controller is sure to switch on the holiday magic in any home. Featuring a pull lever that really works to turn on your Christmas lights, the toy integrates with your electrical outlet to make the holidays even more fun for the whole family.