One of the highlights of my summer was supposed to be visiting family at their lake house. However, on the first day, I went outside in my bare feet and ended up limping away with way too much of the dock — in the form of splinters — buried in my foot. I didn't know splinters could hurt so badly, but I did know summer was far from over. I needed something to protect my feet, so I decided to try Amazon's bestselling water shoes.
Why try these water shoes?
There are several reasons I went with this particular pair. Advertised as "aqua socks," these water shoes are the No. 1 bestseller in Amazon's Women's and Men's Water Shoes categories. I didn't read all of the reviews, but I definitely noticed that they have been rated by over 128,000 shoppers, with over 86,000 of them giving the shoes five stars.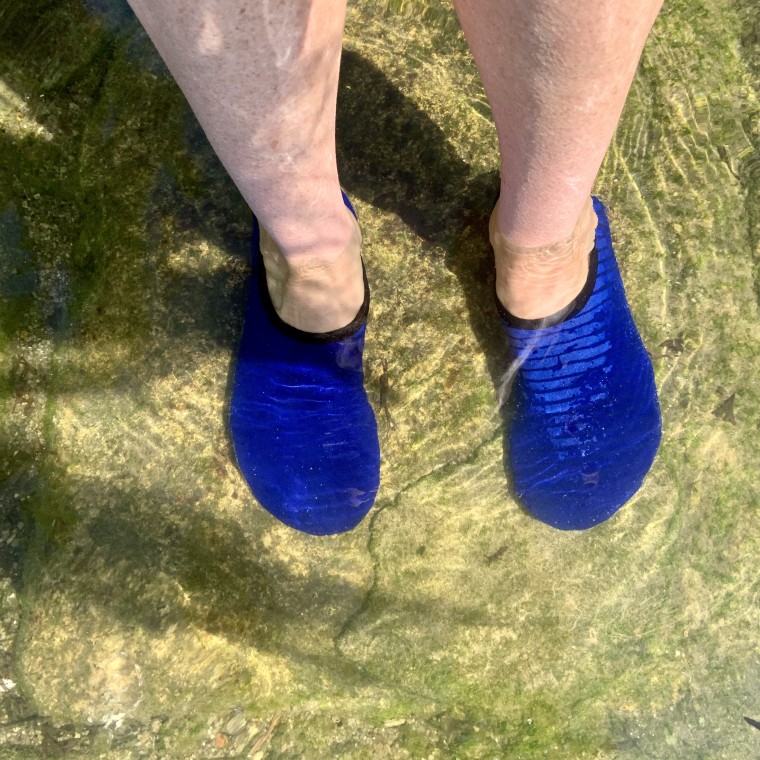 Since an ill-fitting pair of shoes can be all the difference between a great and terrible day, I also liked that 87% of reviewers said these fit true to width. Finally, I fell for the price. Most sizes are under $12, which is a tough deal to pass up.
My feet look good and feel good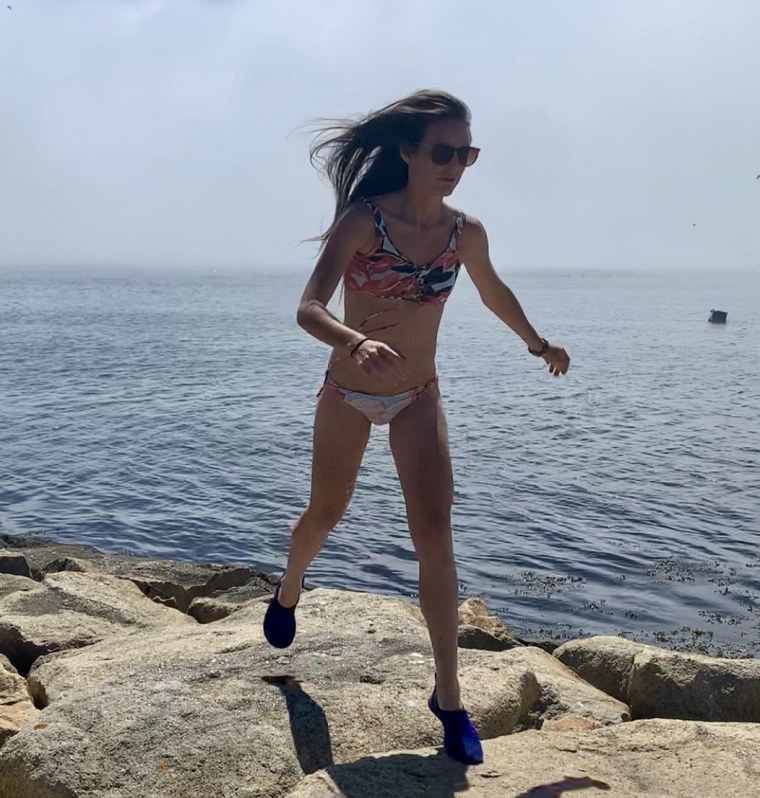 When it comes to my clothes, makeup and hair, I'm a believer that if I look good, I feel good. But with shoes, which can be quite uncomfortable if they rub in all the wrong places, I'm not so sure. Fortunately, these "sock" shoes look good enough to wear from the beach to the grocery store, and they make my feet feel great.
They also come in more than 40 colors and eye-catching prints. If I'm feeling conscious about my body and don't have my go-to swimsuit cover-up nearby, I like the idea of drawing attention to my shoes instead.
In terms of how they fit, they go on like socks and have a handy tab on the back to help get them over the heel. Unlike booties I've worn for surfing, they're not so tight that I feel like I'll lose circulation in my feet. That said, they're also snug enough that water doesn't seep in and make them heavy. Most of all, I appreciate the rubber sole — which would have saved me a lot of pain (and time digging out deeply embedded splinters) if I'd been wearing them while at the lake house.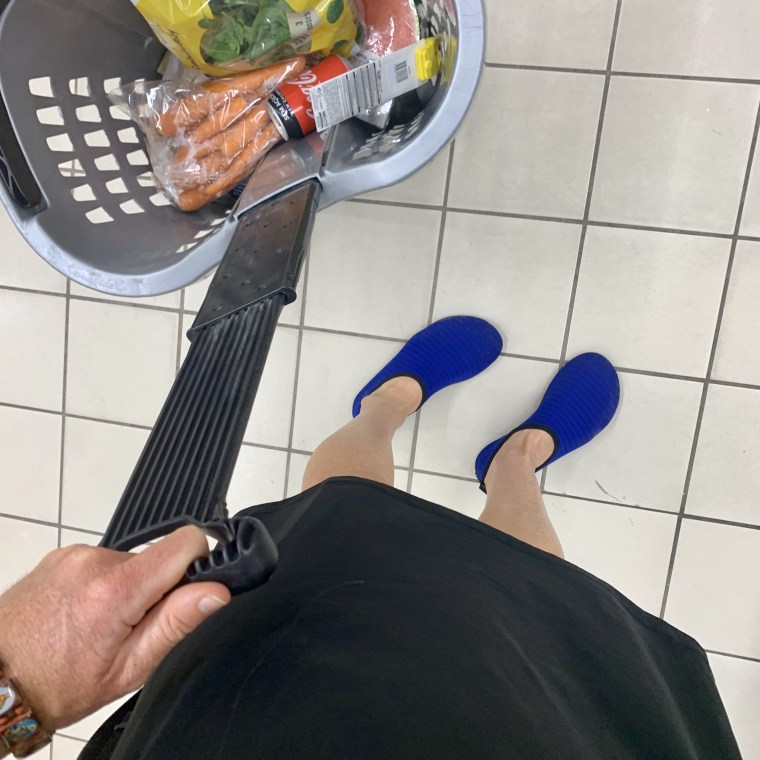 They're durable and protect my feet
These also make for the perfect summer travel shoes. While working in Porto, Portugal, where there are endless opportunities to get wet, I wore them while jet-skiing, going for a speedboat ride and taking a rowing lesson in the Douro River. I also wore them while biking to the surrounding beaches, where I scrambled over slippery rocks to look at tide pools and played volleyball in the sand where sharp objects could sometimes be found.
The brand says these shoes can even be used for jogging. I haven't tried that yet, but it's not because I don't believe it — it's because I don't jog. However, if I did run on the beach, I would definitely consider wearing these. One five-star reviewer said he's put miles on his pair while working at a spa and they still show no wear or tear.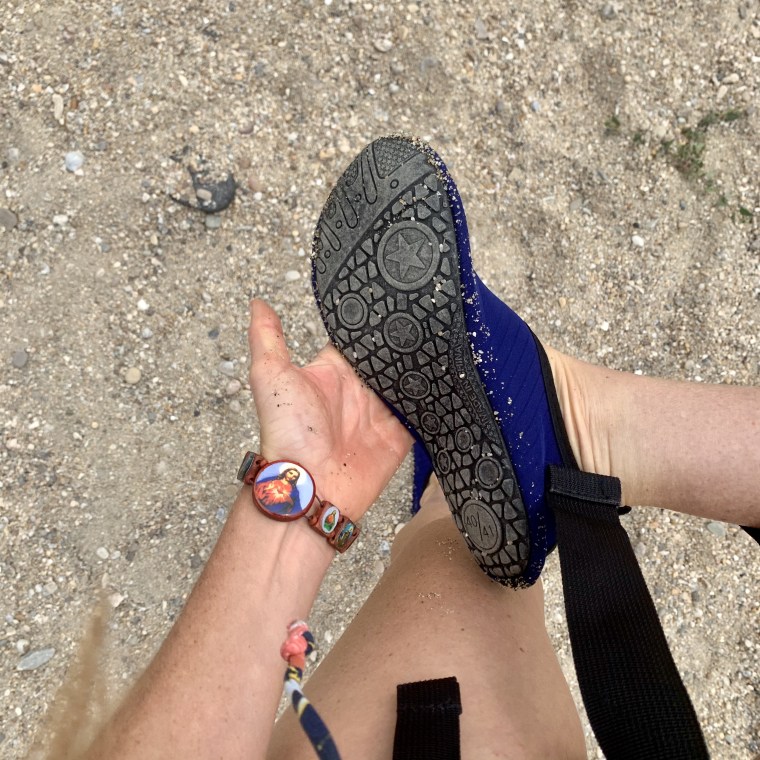 If I visit my family at their lake house again, these shoes will be the first thing I pack. They'll also probably be the last thing I take off when it's time to leave.