I've always admired those women who feel comfortable enough in their bodies that they don't need a bathing suit cover-up. I hope to be among them one day. For now, like the sunscreen I swear by, I don't dream of going to the pool or beach without one.
Fortunately, I recently found a bestselling bathing suit cover-up on Amazon that not only serves as my security blanket but also makes me feel sexy in a way that showing no amount of skin can.
It's affordable
The low price is initially what sold me on this cover-up. Most shades are only $22.99, which is a fraction of the price I paid for one of my more expensive bikinis. I think it's sold at a low price because the material is made from a polyester-cotton blend, but that's not to say I have anything against polyester! Some of my favorite summer pieces from Amazon are made of the same material.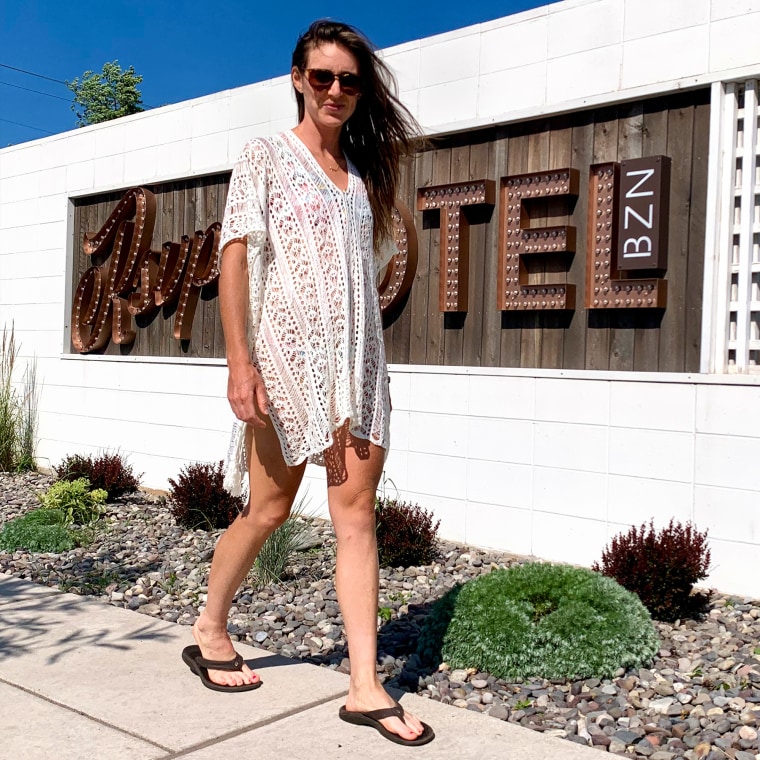 While polyester can sometimes look cheap, I think this cover-up looks like it could retail for at least $80 at a cute shop in the Hamptons or Malibu. The instructions say it's hand-wash only, but at this price, I don't mind taking the risk of putting it in the washing machine on a delicate cycle.
I have this cover-up in white, but there are several other shades available if you're worried about getting it dirty (or wearing white after Labor Day). I'm particularly intrigued by the multicolored patterns, including funky shapes and a vibrant rainbow design.
Why I'm obsessed with it
If I was a little kid, my dream cover-up would be a terry-cloth unicorn robe with a hood — complete with a horn and a fluffy tail. But as an adult, I've become just as obsessed with this lightweight crochet dress that is as flirty as it is functional. It's as though the designer of this piece could read my mind. I love how the crochet pattern subtly shows my skin underneath but also covers it at the same time. It leaves just enough to the imagination without being too suggestive for my personal preference.
The Wander Agio fits my fashion taste to a T, but Amazon has a number of swimsuit cover-ups that are just as affordable, stylish and gaining popularity among shoppers.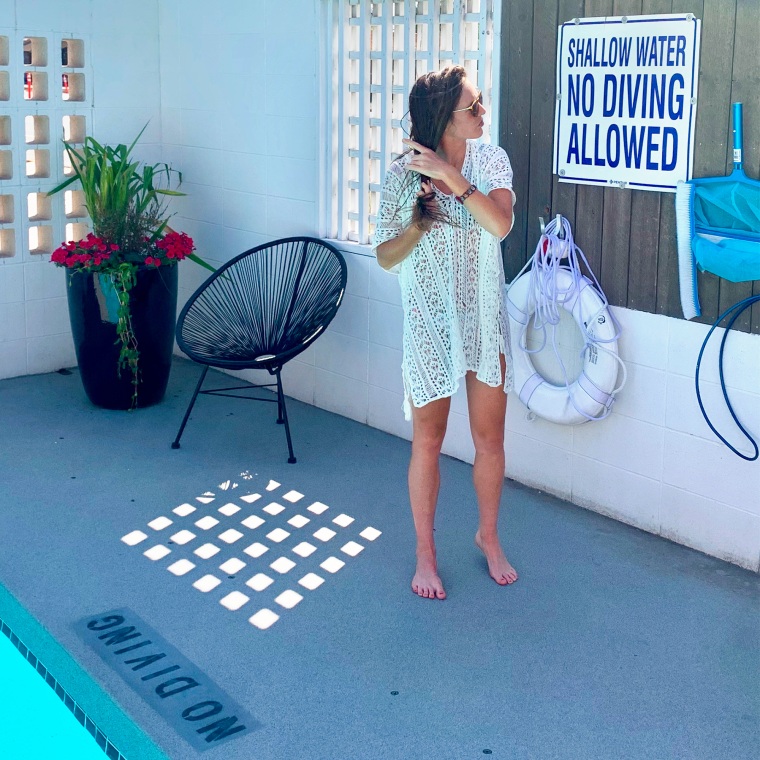 I don't usually associate sexy with comfortable. However, I feel like I'm wearing my favorite soft, oversized T-shirt when I put this cover-up on. Unlike my favorite tee, this has a feminine V-neck and a flattering hemline that doesn't hit my legs at their widest part. The tasseled drawstrings on each side are also a nice touch. Since the tassels brush the outside of my knees, I feel they detract attention from my inner thighs, which I consider my problem areas.
One day, I hope to be comfortable enough in my body that I don't consider myself to have any problem areas. Until then, I know what I'll be reaching for whether I'm poolside, at the beach or packing for my next summer getaway.