Wine and candles are usually my go-to hostess and housewarming gifts, but I knew neither would cut it for my brother and sister-in-law who spent the last year remodeling a house for their growing family. My brother doesn't drink or like candles, and my sister-in-law is an artist who appreciates one-of-a-kind things.
Fortunately, there's Etsy. Since this will be their first holiday season in their new home, I decided to get them this custom wood-burned ornament to hang on their Christmas tree. Here's why it's totally worth it.
It could not be more unique
While I can think of plenty of people who have "Live, laugh, love" signs somewhere around the house, I can't think of anyone else I know who has an ornament — let alone one that's been wood-burned — of their house. It's the perfect personalized gift, especially if the house isn't one that looks like the classic split-level or Craftsman style residence. My brother and sister-in-law's house is from the early 1900s. Homes like theirs aren't really built anymore. Plus, they spent a lot of time and money making it livable.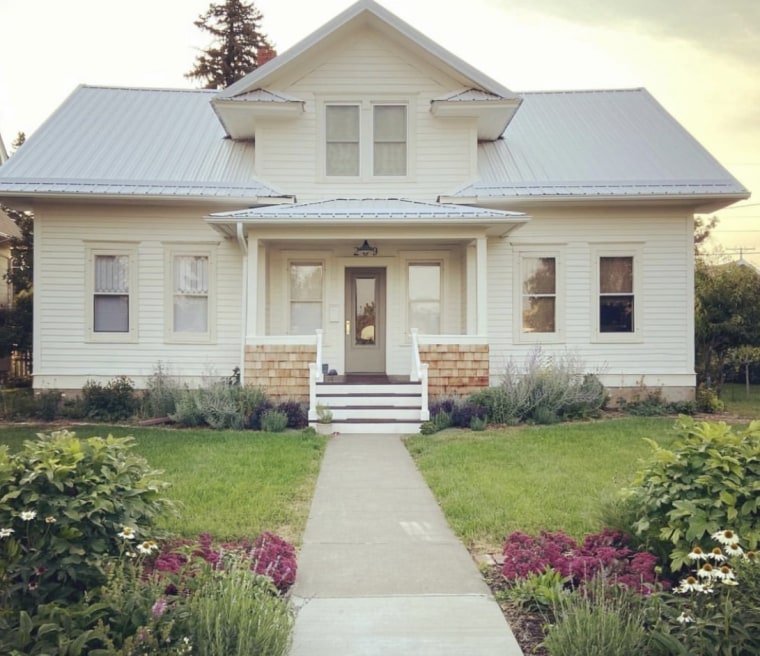 The $60 price tag may seem steep for an ornament that perfectly fits in the palm of your hand, but you're getting such a unique piece that's hand-drawn and hand-burned just for you. If you want to add text, the price goes up a little to $70 or $75, depending on how many words you add.
It looks just like their house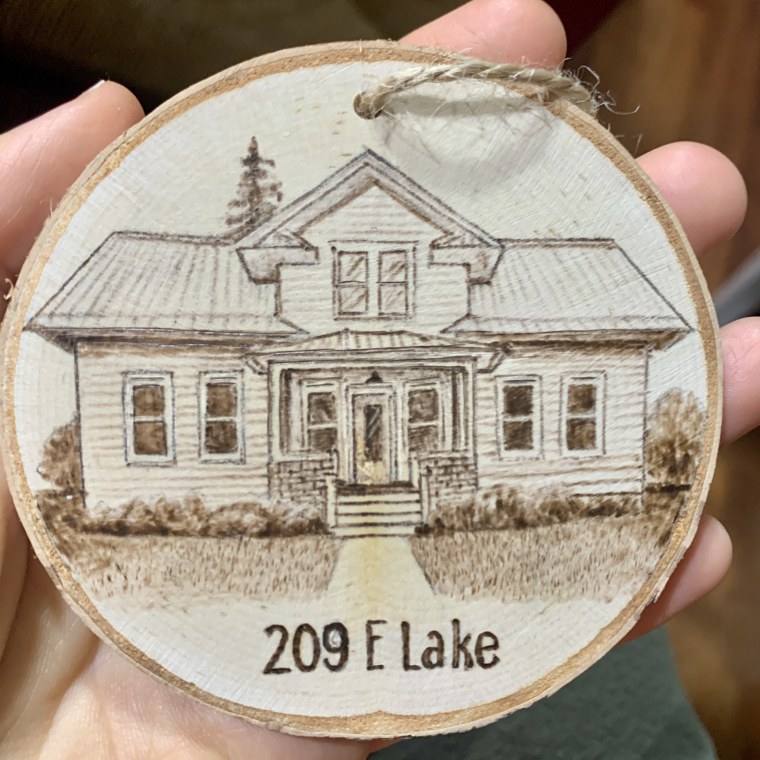 All I had to do to order this ornament was upload a photo of their house — and it wasn't even a high-resolution photo! I didn't want my brother and sister-in-law to know I was getting it for them, so I just took a screenshot from her Instagram. I received the ornament in record time, about five days later. The end result was exactly what I wanted. It looks exactly like their house, even down to the landscaping.
I can see why it had so many glowing reviews. Everyone who gave it five stars used words like "spitting image" and "shipping was so fast" and "sure to be a hit." The artist who makes these is extremely talented, and the whole process was as easy as it could get. Plus, it comes in a cute sheer gift bag, so I don't even need to wrap it if I don't want to. (I'm kind of tempted to just put it on their tree and see if or when they notice.)
It should last forever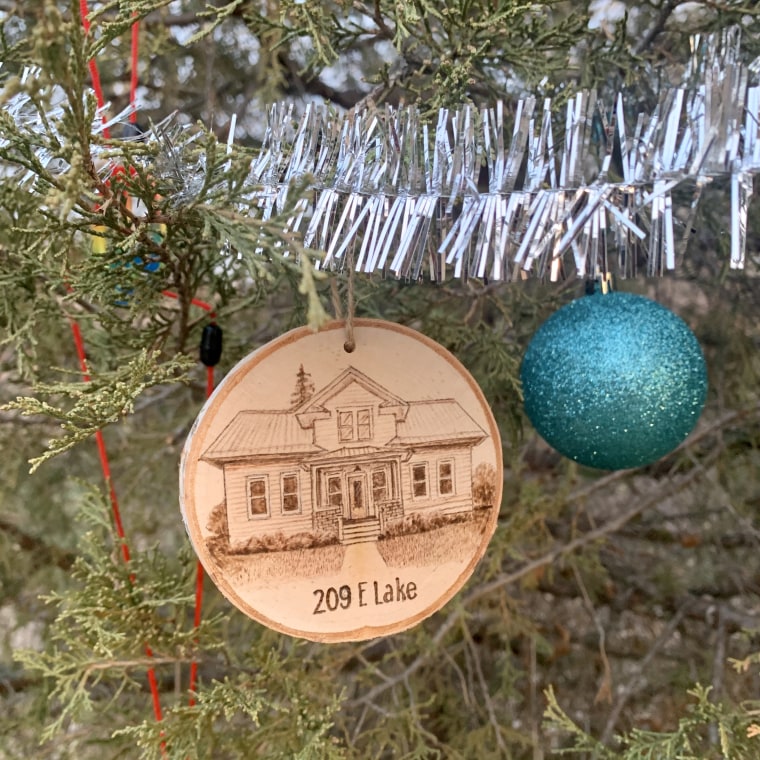 While the Etsy shop that sells this ornament is called AlteredOak, the ornament is actually made of birch wood. It has such a lovely, light color and I like the thickness of this ornament (about a quarter inch), so you can see some of the bark. The seller says that its extremely durable and nearly impossible to break, so long as it's stored in a dry place, this ornament should last a long time.
I don't know if my brother and sister-in-law's new house will be their forever home. If it's not, I know exactly what I'll be getting them when they move into their next residence.
The ornament I picked is so popular, it's currently low in stock, so we found other similar options that you can shop from Etsy.