Perfume has never really been my thing, but I've always had a weakness for body washes with fun scents. I have a major sweet tooth, so anything that smells like cake or cookies automatically wins points in my book!
Over the years, I've tried just about every body wash scent and have loved every minute of it. So you can imagine my disappointment when I realized my beloved scented shower gels started to irritate my skin. All of a sudden, I noticed that I would feel super itchy after a shower — and even moisturizer couldn't tame it.
I've always had sensitive facial skin, but this was a first for the skin on my body. After several months of denial, I realized I had to kick my scented body wash habit and try something a bit more gentle.
Luckily, I wasn't alone in my itchy skin struggle. My sister had also experienced a similar issue and said she'd had luck with Dove Body Wash for Sensitive Skin. I immediately picked up a bottle — and I'm so glad I did.
It works fast and lasts
The first few times I used the body wash, I noticed my skin felt much less tight and scratchy. It has a creamy consistency that moisturizes as it cleanses, so it didn't leave my skin feeling dry as I stepped out of the shower.
After using it consistently for a few weeks, I was successfully able to kick my itchy skin to the curb!
It has a simple, pleasant smell
When I started to use this body wash, I was a bit nervous that I'd hate the smell. Since I'd been used to delightful sweet scents, I thought any fragrance that didn't smell sugary would be pretty disappointing. However, I was pleasantly surprised by the understated clean scent of this body wash.
The soap-free formula is mild enough for my sensitive skin without all the added fragrances that started to annoy me several years ago.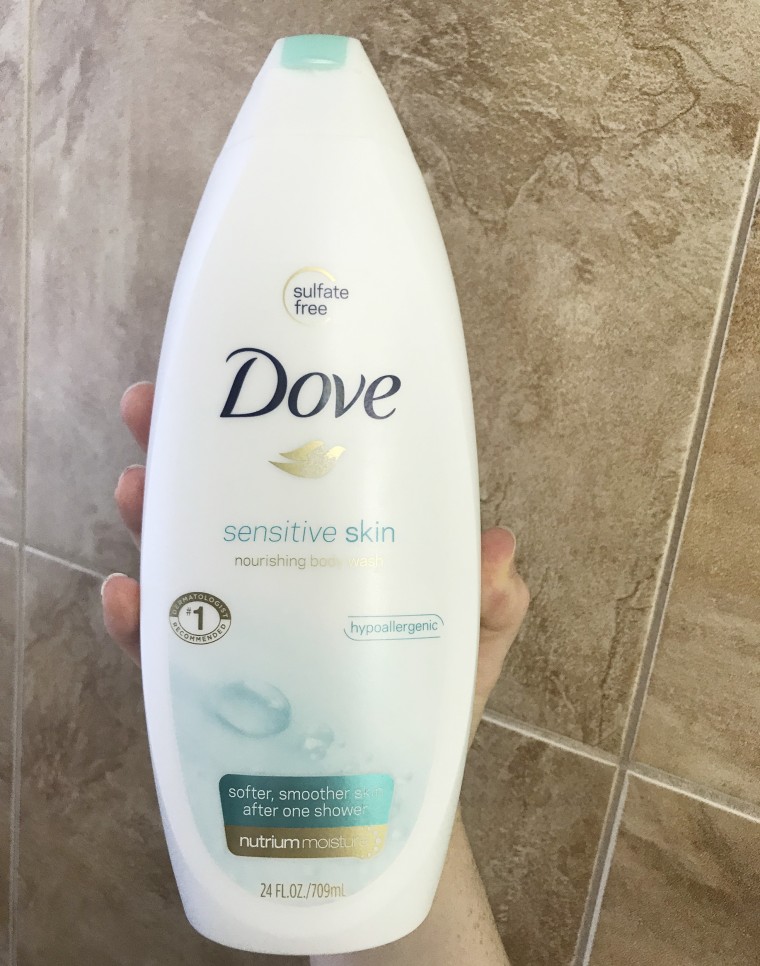 It's a great value for the price
With over 1,500 verified five-star reviews on Amazon, this body wash is well-loved. The bottle lasted me several weeks, making it a great value for just under $9. Plus, it also works quite well as a shaving cream when you're in a pinch!
I thought I'd miss my sugary sweet body washes, but having calm skin that doesn't itch like crazy is definitely worth it!
For more stories like this, check out:
To discover more deals, shopping tips and budget-friendly product recommendations, download the new TODAY app and subscribe to our Stuff We Love newsletter!
This story was originally published on Sept. 6, 2019.