As someone with self-proclaimed "Hermione Granger hair," having a good arsenal of heating tools is incredibly important.
I grew up in Houston, where the humidity tops out at about 90 percent ... on a good day. So, I quickly learned how to smooth my hair with a round brush, styling spray and a burning-hot flat iron. As I grew up, I tested out wands and curling irons, but nothing made my hair as silky as my favorite hair dryer, the InfinitiPro by Conair. It's cheap, convenient and seriously the best travel dryer I've ever used.
When I first moved to New York City, my go-to blow-dryer — as if in protest to my cross-country life change — broke down and started smoking. After a few attempts at turning it on again without burning my apartment down, it died — along with my dreams of going out to dinner with my hair down.
The next day, I was prepping for a trip out of town and headed to CVS for a quick fix. That's when I found it: the lime green (a shade that is no longer available) InfinitiPro hair dryer.
It's the perfect compact hair dryer
The first thing I liked was its size. I got the travel-size option, which is quite small to begin with. Its compact design allows you to fold in the handle, making it perfect for packing in overnight duffels and gym bags.
It works quickly
I love how fast it is. It dries my hair in about five minutes. Maybe I can blame the powerful AC motor and ceramic technology, but the Conair somehow dries my hair in half the time it usually takes my other dryers to blow out my kinky strands.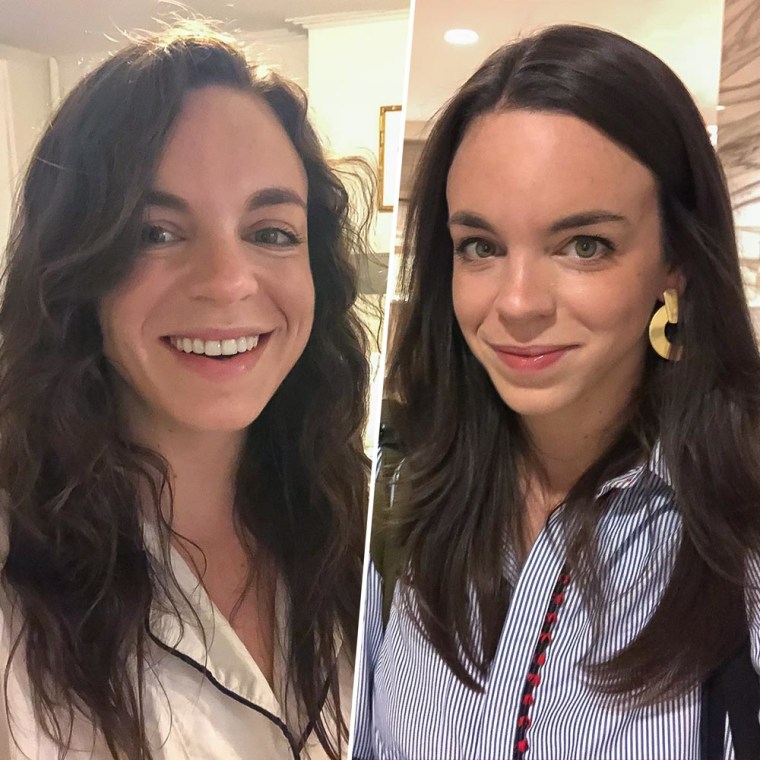 A few years ago, I brought it on a trip to Mexico where one of my friends proudly whipped out a fancy $500 blow-dryer out of her bag. "It's the best," she proclaimed.
I borrowed it, and I have to say, I disagree. Hers was definitely nice and quiet, but for a quick dry, the Conair had it beat.
Long story short: I love it
My lime green Conair hair dryer is probably the most embarrassing beauty tool I own. It's a horrendous color and undeniably uncool when placed next to my girlfriends' "fancy" hair dryers.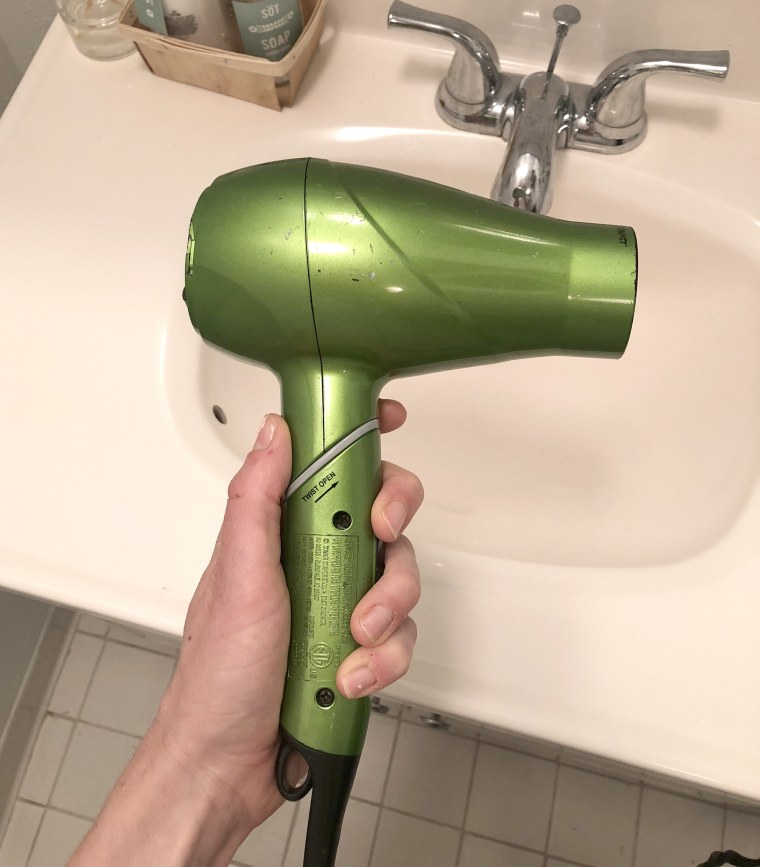 But, I still think it is the best hair dryer in the world, and, lucky for you, it now comes in a sleek red instead of a bold, bright green.
The Conair may be a critical part of my hair routine, but here are a few more essential tools I use for an at-home blowout:
A co-worker told me, "Jen, you're the only person in the world who uses a round brush" — and if I'm wrong, I don't want to be right. This brush helps me pull my hair straight as it dries while adding curl to the ends. Apparently, boar bristles are supposed to be good for your scalp and add shine to your hair.
I first tried Living Proof products at a hair salon, and I haven't looked back since. I love the smell of this 5-in-1 treatment, and I swear it helps my thin hair maintain its shape and volume throughout the day.