When I imagine a dreamy, glowing goddess complexion, I think of one makeup artist and one skin care product only — Charlotte Tilbury and her wildly popular Magic Cream. According to the brand, the creamy moisturizer is the No. 1 luxury face cream in the U.K. and one pot is sold around the world every two minutes! It's also a constant staple in almost every beauty YouTuber's skin care routine, so I've had my eye on it for quite some time.
I have been in desperate need of plumper, youthful-looking skin as the stresses of the past year and a half have definitely taken a toll on my texture and glow, so I figured now was the perfect time to finally give Charlotte's Magic Cream a try. Luckily, I was able to get my hands on it — plus, a few of the brand's other popular skin care products — and I can honestly say it truly lives up to its magical name.
My new regimen started with the Goddess Skin Clay Mask, which has been a game-changer for extracting all that gunk that builds up after working out or falling asleep with my makeup on. I plan to use the brightening clay mask once or twice a week to achieve the look of smaller pores and fewer blackheads.
Next up was Charlotte's Magic Serum Crystal Elixir, which was definitely the most adventurous product for me. I didn't use a serum before trying this one, but this "supercharged secret" gave me the hydrating glow that I am always envious of but could never achieve. This elixir gave me the youthful glow that reviewers refer to when they claim wrinkles appear reduced 100% of the time after using this product.
The third step on this magical skin care adventure felt like wrapping myself in the most luxurious and buttery soft spa robe — but it was actually the insanely popular Magic Cream.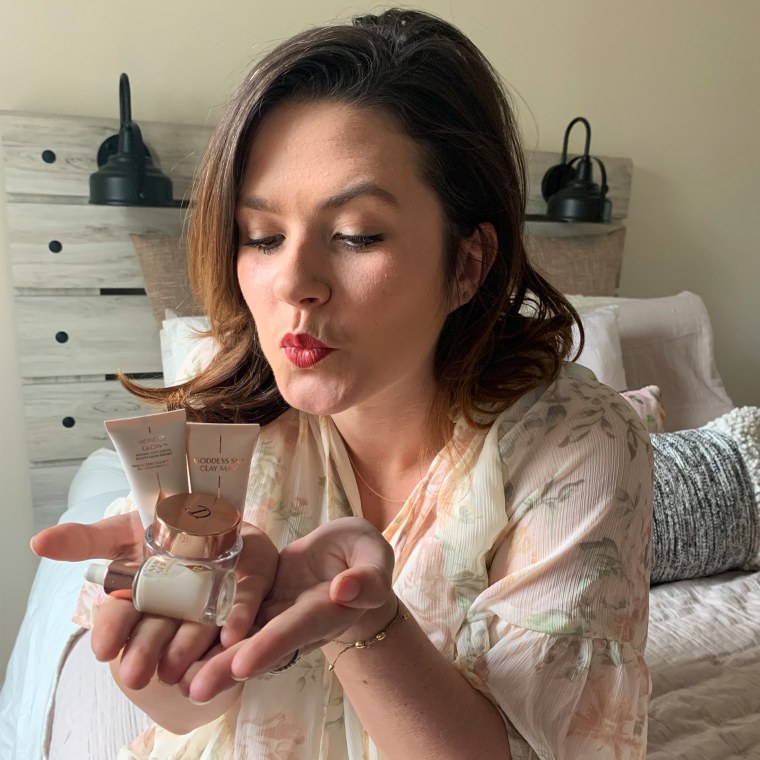 After just one coat of this magic collection of oils, I noticed a difference in the appearance of my combination-to-oily skin. My face appeared much silkier and smoother. I have always been very prone to breakouts, and I was always hesitant to use a thick moisturizer for fear of my pores getting more clogged. I can honestly say that after taking the leap and using this product, there were no additional breakouts. In fact, after a few uses, I am proudly zit-free.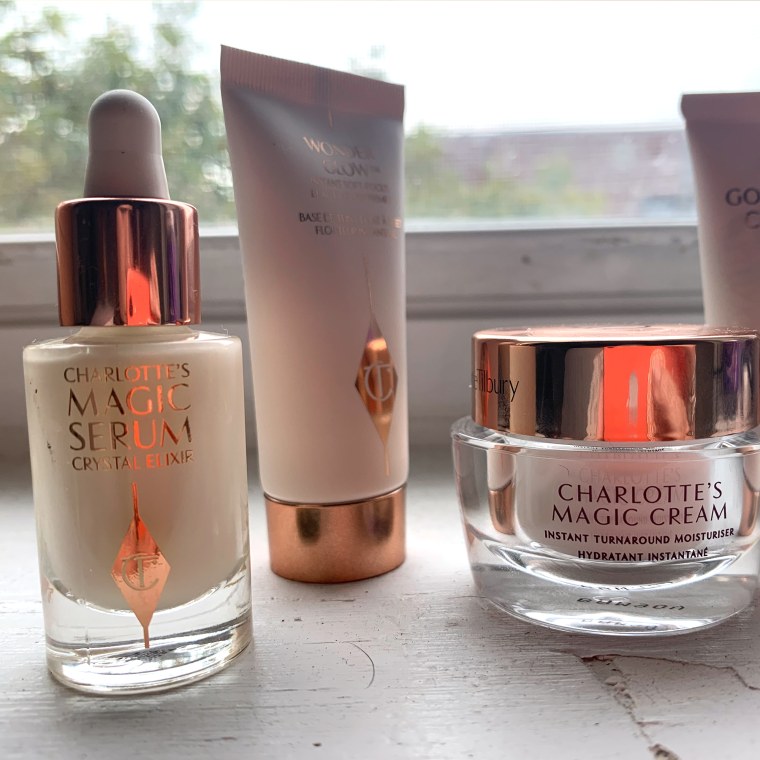 Last but certainly not least, the final step was the Wonderglow Primer. As someone who wears foundation every day, I was happy to see that this soft primer adds a glowing yet shine-free look to my skin and wears perfectly under my makeup products.
As the holiday season approaches, I am looking forward to picking up a few of these products for all the skin care lovers on my list. Although, let's be honest, I'll probably end up keeping a bottle or two of the Magic Cream for myself!