Now that the weather is warming up, it means more time spent outside. Whether you enjoy taking long walks, playing pickleball or going on runs, regardless of the shoes you plan on wearing, they should benefit the overall health of your feet.
If you struggle with foot pain, now might be a good time to think of ways you can take care of your feet — like investing in a quality pair of inserts.
"Having the proper foot and ankle support in your shoes will help to reduce pain, support proper foot alignment and keep you comfortable," Jacqueline M. Sutera, DPM, tells Shop TODAY. "Inserts help to reduce excessive pronation, which is a contributing factor to flat feet," she adds.
But which one is the right insert for your feet — and do you need them? We spoke to podiatrists about how to choose inserts and who would benefit the most from having them.
What to consider | Who needs them? | TODAY Wellness Award-winning insole | Podiatrist-recommended insoles | Shopper- recommended insoles | Meet the experts
What to consider when shopping for shoe insoles
There are two types of inserts: those that you can purchase over the counter or at the store, and those that you need a custom consultation for, says orthopedic surgeon Dr. Bonnie Chien.
But if you don't want to break your bank with a custom insert, you can also opt for a store-bought insole. There are a few qualities to look out for when purchasing an insole on your own, however.
"You want to look for materials that are semi-resistant, materials that actually provide support," New York-based podiatrist Ernest L. Isaacson, DPM PC, says, adding, "You want something that actually contours the arch and resists bending."
Isaacson suggests that people with a higher arch use a less rigid type of insert. They should also look for an insert that will contour the arch and essentially bring the ground up. On the other hand, those with flat feet might want an insole with a bit more structure, the podiatrist explains.
"Shoe inserts come in many different styles and materials," Sutera adds. "The type that is best varies from one person to another, and really does depend on the shoe and activity as well.
But in general, she recommends materials that are semi-rigid or semi-flexible, "like graphite with a cushioned top cover made from Poron or EVA are durable, comfortable and give the most support without so much bulk."
Who needs shoe inserts?
"I think typically, if somebody is doing totally fine in their regular shoe, I don't think you have to get an orthotic or an insert, whether it is custom or over the counter," Chien says. "I think it's mainly for comfort, like accommodation of somebody's foot or sort of functional support."
She goes on to explain: "I see foot arch, for example, like a spectrum, like hair — like curly hair and straight hair. So, some people have really curly hair, and it may be that sometimes they have to take care of their hair a little bit more," Chien says, adding that it's a parallel scenario when it comes to flat feet.
"Some people have really flat arches, and that can sometimes be more of an issue that they have to focus on," she explains.
For those who do need shoe inserts, we asked podiatrists for their top recommendations so you can treat your feet with care. Read on to see their top picks, as well as Shop TODAY's own recommendations based on our research, bestsellers and customer reviews.
Start TODAY x Shop TODAY Wellness Awards 2023: Best shoe insert
Category: Best Overall
"Vionic insoles are very well constructed, durable and provide good comfort with orthotic support," says Dr. Carl Giordano, co-founder and chief science officer of Rebesana, of these insoles that earned Best Overall in the Insole category.
Production associate Jill Ortiz slipped these into a pair of sneakers that "desperately" needed them, noting that she wore them on a regular basis while commuting to work and on the weekends.
Made with an EVA plastic shell on the outsole for stability and a cushioned sock on the upper for comfort, these insoles fit right in her shoe, integrating comfort into her everyday routine.
The best shoe inserts, according to podiatrists
The current No. 1 bestselling shoe insert on Amazon, this insole is made with three layers of foam and cushioned material to keep feet cool and comfortable. They're suitable for a wide range of activities and shoppers have awarded them over 41,000 verified five-star ratings. What's more, two podiatrists vouch for this affordable pick, as well.
"They look to be durable and have a good combination of support and cushion," Sutera tells us, adding that the insert's deep heel cup is good for those dealing with heel pain, overpronation or plantar fasciitis.
Stephen Pribut, an assistant clinical professor of surgery at George Washington University School of Medicine, echoes, "They look like a good combination of structure [and] shape and are soft enough to be comfortable."
Dr. Tracey Vlahovic, clinical professor of podiatry at Temple University in Philadelphia, recommends these insoles from Spenco, especially for those with generalized foot pain or conditions such as plantar fasciitis.
"I recommend the full-length version and always remind patients to wear them in both shoes — sometimes people think you should only wear them on the foot that is painful — and to remove the sock liners in the sneakers prior to placing the insoles in the shoes."
Sutera recommends insoles from Redi-Thotics for foot pain. They're made with a foam base, a plush top layer and extra cushion for comfort and stabilization, the brand says.
"If you have a flatter arch type foot, increased arch support can help to reduce the likelihood of plants fasciitis and offer pain relief," Sutera says, adding, "Sometimes, however, custom-made orthotics may be necessary, which can be made by your podiatrist."
Sutera also likes this popular option from Superfeet, which makes several kinds of insoles for different sports and athletic needs.
The green inserts are made with a high-density foam that can be trimmed to fit into your shoes. With a stabilizer cap, a deep heel cup and the signature Superfeet shape, they help with natural shock absorption and offer comfort, according to the brand.
Whether you enjoy running or leisurely walks, comfort is key when it comes to your feet. Sutera recommends these insoles from Spenco for enhanced arch support.
"Choose an insert that is durable, thin and supportive," Sutera explains. "Take the original flat insole out of the sneaker that it came with and replace it with one with more arch support," he adds.
Bestselling shoe inserts, according to shoppers
Make high heels more comfortable with these cushions that are placed right below your top half of your foot. These gel insoles work to prevent the infamous 'toe scrunch' that often comes with bearing weight while wearing heels, and they also work to help keep your feet in place rather than sliding down the shoe.
"This helps with metatarsal pain without being uncomfortable to wear," one reviewer said. "I chose to put the pads underneath my shoe insole and it's very comfortable and they do not slip around."
These insoles have a textured footbed, aiming to make your pair of Doc Martens much more comfortable, especially during the breaking-in period. These inserts target those with a low arch, specifically. One reviewer used them as a hack to better fit into her pair of shoes, as Doc Martens don't run half sizes.
For those who want insoles and comfort solely for the purpose of taking long walks, look no further than Dr. Scholl's athletic series, which contains inserts made specifically for those leading an active lifestyle and need the support that comes with maintaining it.
These ones specifically lessen strain on your lower back and body while walking thanks to cushioning that aids in minimizing muscle fatigue.
Made specifically so they won't show when you wear low flats or revealing sandals, these gel insoles target foot pain specifically when wearing shoes that offer little-to-no support. One reviewer noted that these "stood up to the test of tourism walking," with another one adding they "like how it provides an arch in flat shoes and padding in the heel."
Designed with two layers of foam, these inserts feature an orthotic shape, meaning they act as an artificial support to the limbs or spine. These are meant to replace the current insole in your well-loved, most worn pair of shoes. Simply trim them to match the dimensions of the pair.
"I have trouble with my feet and these supports are the best I've found to help," said one reviewer. "They make my favorite shoes fit even better."
Designed specifically for work boots and athletic work shoes, these insoles help address symptoms of fatigue that is often accumulated throughout the work day.
"They are the best," raved one reviewer, adding that the pair "keeps my feet, knees and back from aching, and they last a good long time."
For those who don't want to sacrifice speed in addition to comfort while running, turn to these insoles from Dr. Scholl's, which were made specifically for active individuals. According to the brand, these insoles help to prevent runner's knee, shin splints and plantar fasciitis.
"I run a 5K almost daily and have found the insole to be very helpful in reducing pain," gushed one reviewer.
These insoles work to distribute bodyweight, relieving parts of the back and easing leg and foot pain while you walk.
With its multiple layers, including a foam layer and a raised heel pad that doubles as a shock absorber, these make a great pick for supportive insoles.
"The arch support falls in the right place, and the heel is secure," said one reviewer, adding that these insoles are a "good option for an inexpensive orthotic type of insole."
With promises to help relieve common leg and foot pain, such as shin splints and plantar fasciitis, these insoles are made of what seems like "hard plastic," according to one reviewer, which came as a shock to many who've also used other insoles.
Although made with different materials, reviewers still rave about these insoles, as they "helped tremendously," as one put it, when it comes to dealing with leg and foot problems.
Add some soft and lightweight support with these memory foam insoles. According to the brand, the mesh fabric offers more air circulation which helps keep your feel smelling fresh instead of trapping sweat and stench in the material. They can also be trimmed as needed to secure the best possible fit.
These heavy-duty support inserts are designed to support people over 200 pounds. According to the brand, the arch guard and shock guard technology distribute weight and reduce impact as a means to relieve lower back pain and foot and leg fatigue. One very active reviewer said they were skeptical at first because of the low price point, but were pleasantly surprised and planned to order more for other pairs of shoes.
The massaging gel on the insoles are meant to keep your legs and feet feeling energized so you can stay on the move as long as you need to with as little pain as possible. One verified five-star Amazon reviewer said these insoles made almost every pair of their unsupportive and uncomfortable shoes a feasible option for an entire day spent on their feet.
These inserts are the third bestselling insert on Amazon right now, with over 50,000 verified five-star ratings from shoppers. According to the brand, they're designed for people who work on hard surfaces all day and help to provide extra cushioning and arch support. They can be worn in most work boots, casual shoes and sneakers.
PowerStep's insoles have garnered 16,000+ verified five-star ratings from Amazon shoppers. Currently, they rank among the top 10 shoe insoles on the site and reviewers have praised them for their arch support.
"Love the arch support and heel cradle," wrote one verified reviewer. "Have been wearing them in my walking shoes for weeks and very comfy."
If your favorite shoes just don't feel as comfortable anymore, these insoles from Currex can replace the existing liners in your shoe or you can order a half size up if you are adding an additional layer, according to the brand.
Currex's insoles are available in three different styles: high, low and medium profiles. It's also offered in six different sizes, from XS to XXL.
This budget-friendly option offers a comfortable stretch and is crafted with an antimicrobial coating that helps prevent odor. While it might not feature as much cushion as other insoles, it is a perfect option for anyone who prefers a thin layer with just enough comfort. They've earned over 3,000 verified five-star ratings from Amazon shoppers, who praise them for the cushion they provide in flat shoes.
Superfeet's insoles are made with a carbon fiber-reinforced stabilizer and an ultralight foam layer. They provide support along the bones in your feet to help reduce pain and stress and relieve common problems. Since they are lightweight, they can easily slip into your favorite shoe or sneaker to upgrade the footbed.
Can't wait to dig your wedges and open-backed mules out of the closet? These adhesive inserts can add some cushion and absorb shock on the ball of your foot to prevent pain.
While full-size inserts are typically recommended by experts, these cushions have still racked up rave reviews. Keep in mind, however, that these are hard to transition between shoes, so stocking up on a few packs can save your feet no matter what pair of sandals you wear.
Meet the experts
Has your product been featured?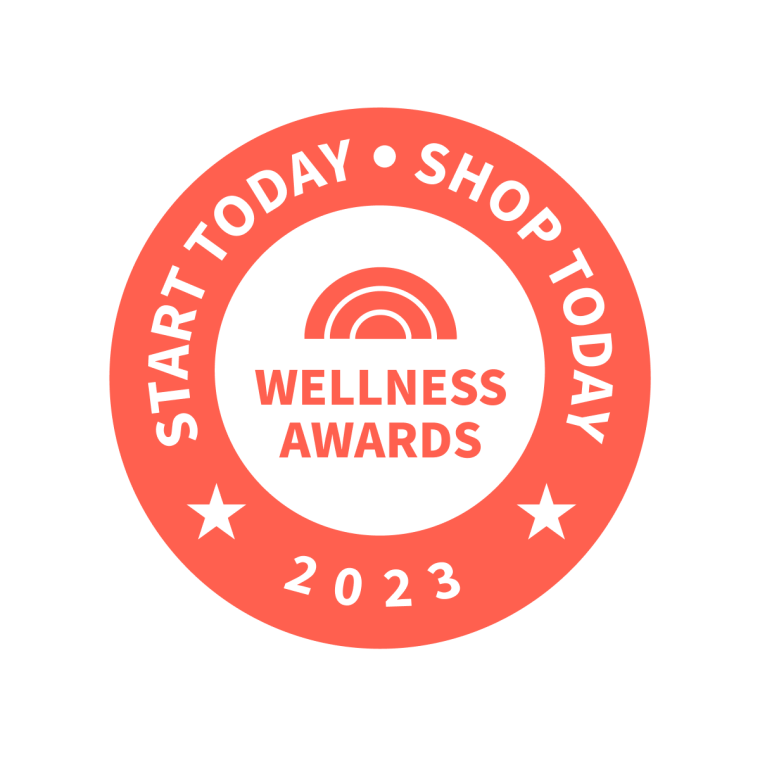 Start TODAY is the destination and community to help you become a healthier, happier and better you. Powered by community, expert health advice, walking challenges, fitness routines, nutrition guides, meal plans and mindfulness techniques, Start TODAY gives you the tools to be the best version of yourself! Learn more.
Shop TODAY covers all things shopping, from expert-approved recommendations to online deals and sales, your favorite TODAY segments and streaming shows, gift guides for everyone in your life and much more. As shopping enthusiasts, we seek out what's new and great in style, beauty, home, tech and more to empower our audience to find products that will make their lives rewarding, easier and more fun. Learn more.