August may have slipped away in the blink of an eye, but before we kiss the summer season goodbye, it's worth taking a peek back into the carts of the savvy Shop TODAY readers to see what they were stocking up on.
Springing into back-to-school season, readers are hitting the reset button on their routines and buying essentials to get ready for the months ahead. For all corners of the house from the kitchen to the closet, our readers were grabbing cleaning and organizing gadgets, affordable home upgrades and a couple neat hacks to keep produce fresh. Plus, we loved a few bestselling beauty and fashion finds for sprucing up our everyday looks heading into September.
Ahead, we've rounded up everything that made the Shop TODAY readers' bestsellers list in the final stretch of summer.
Shop TODAY Bestsellers in August 2023
These joggers are a favorite of one Shop TODAY editor, who says she's worn them everywhere from running errands in NYC to the Grand Canyon. They're one of many products the team tried as part of the Start TODAY x Shop TODAY Wellness Awards, which just launched at the end of last month.
When's the last time you cleaned your coffee maker? Over time, daily use can lead to buildup and a dirty cup of java. If you use it every day, it's recommended that you clean your machine once per week, but these pods do all the work for you with a few brew cycles.
Need a new set of makeup brushes? We love this $10 set that comes with every type of brush you could need, plus a hard-shell carrying case. It's garnered over 30,000 perfect, five-star ratings on Amazon.
Mincing garlic has never been so easy — and odor-free. This time-saving gadget does all the work of chopping your garlic for you, and it won't take up much room in your kitchen drawers.
These little blue apples can help extend the life of your produce. Fruits and veggies emit ethylene gas that accelerates ripening, and the ingredients in these produce savers work to help to slow the process. You can throw them in the crisper drawer of your fridge, fruit bowl or anywhere else you keep produce, and the brand says that the packets inside the reusable apples only need to be replaced every three months.
Say goodbye to bugs with this plug-in UV light fly trap, which contains no harmful chemical insecticides. According to the brand, the trap starts working immediately to attract, trap, and kill flies, fruit flies, moths, gnats and more.
This bestseller makes lighting small, dim spaces like drawers and cabinets easy. Thanks to a seamless at-home installation process and motion sensors, you'll be able to see into every nook and cranny in your kitchen, office, bathroom and more in no time.
Shop TODAY readers love a light-up mirror, and this option from Amazon has an adjustable stand and lights that will help you perfect your makeup look every time. It also includes a magnifying mirror, so it's great for tweezing and eyeliner applications, too.
Hats can be tricky to store and organize, but this affordable system allows you to hang them up in your closet among your other clothes and accessories. Each organizer can fit up to 10 hats or caps, and it comes in a pack of two.
How often should you wash your makeup brushes? The answer might surprise you — every seven to 10 days, the American Academy of Dermatology suggests. While a weekly cleaning might seem like a lot of work, this electric makeup brush cleaner spares you the heavy lifting. Since the gadget doesn't require batteries or assembly, all you need to do is fill the bowl with water and a drop of your cleanser, press the power button and dip your brushes in to easily and automatically scrub the bristles gently along the textured surface.
Take the guesswork out of soft-, medium- or hard-boiling eggs with this nifty timer. The pack of two will let you know exactly when your eggs are ready, thanks to their color-changing indicators.
Need an easy way to get organized? Scoop this pack of 24 quality storage bags that zip shut for under $20 and you'll have a pouch for everything.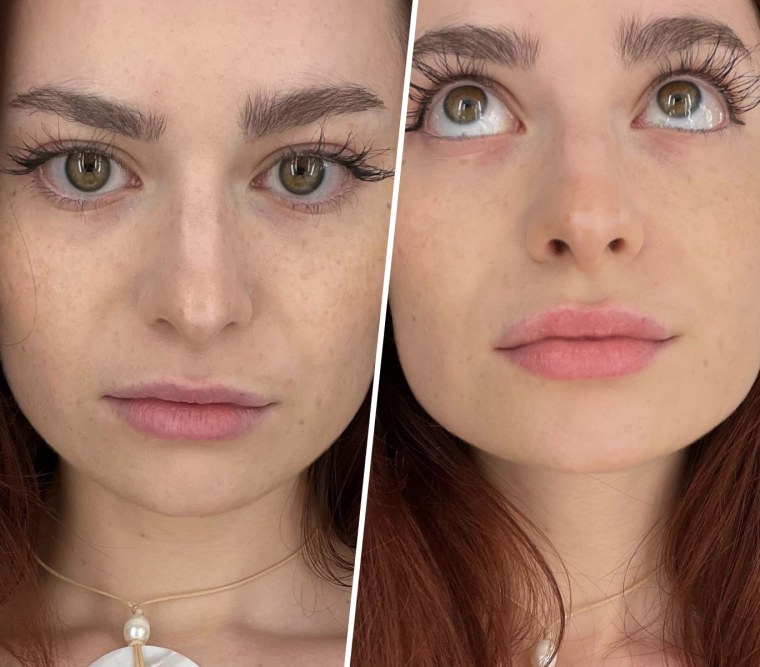 After seeing the results from Peter Thomas Roth's viral eye treatment, the Shop TODAY team was excited to see this new debut from the brand. Don't let its name fool you, though, it's a topical product that can smooth lines, moisturize and give the look of filling out your lips — no needles involved.
These hangers can easily fit five pairs of pants each, while taking up a fraction of the space that five standard pants hangers would. Considering how much space this pack of two will save in your closet, they're almost like magic.
These clips pack some serious bang for your buck. The pack of 20 cute, trendy hair accessories is less than $10 right now on Amazon, so you have options to match any outfit or to share.
Bid adieu to rotten produce and missing container lids. These BPA-free dishwasher-safe food huggers will help extend the life of your produce once you've cut into it. They come in a pack of five in a variety of sizes to fit whatever you're looking to cover.
Hair loss is unfortunately a really common concern. Luckily, there are products on the market that can help. One Shop TODAY editor put this shampoo to the test and found that it helped her thin hair feel thicker, healthier and shinier.
These microfiber cleaning cloths can replace your paper towels and are way more effective in terms of absorbency, sustainability and cost over time. They're also multi-purpose, putting in the work from the kitchen to the garage and beyond.
This strengthener and treatment claims to improve the appearance of nails in just three days. It has over 45,000 ratings on Amazon, and reviewers say it really works for them.
The Shop TODAY team has tried our fair share of mascaras. Maybelline makes some of our favorites, including this one that delivers impressive, clump-free volume in just a few swipes.
Has your product been featured?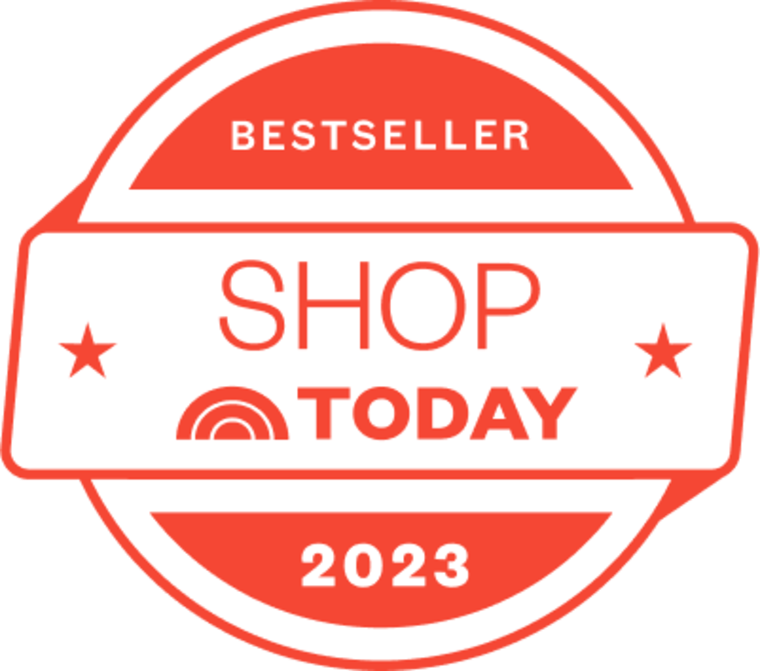 Shop TODAY works hard to pick the best products to share with our readers and viewers. We may license our logo to brands or products that were bestsellers, editors' picks or otherwise seen on Shop TODAY. Click here if you're interested in licensing your inclusion in Shop TODAY content or learn more from our licensing partner, Wrights Media.