I'm a sucker for salon services: Everything from nails to hair to the occasional spray tan. But between scheduling appointments, trekking to the salon and braving crowded spaces, getting pampered isn't always easy.
When I finally realized I was wasting time and money on my regular services, I made the decision to experiment by doing them at home.
My nail appointments were quickly replaced by at-home gel kits and I learned to self-tan with drugstore tanning products — but when it came to waxing (one of my heftiest salon expenses) I was a complete rookie.
Fortunately, I found the Sally Hansen All-Over Body Wax Kit and tested the process.
A few years ago, I made the discovery that I have sensitive skin. Nearly every time I shaved I would get horrible razor burn and bumps that lasted for days. I tried multiple home remedies to cure the burn but nothing seemed to work.
Eventually, I braved the idea of getting my hair professionally waxed and after just one visit to the salon I knew that I would never go back to shaving.
Shaving works well for many people — plus it's easy to do and doesn't cost much. However, every time I gave shaving another shot I ended up experiencing the same burn I did years back.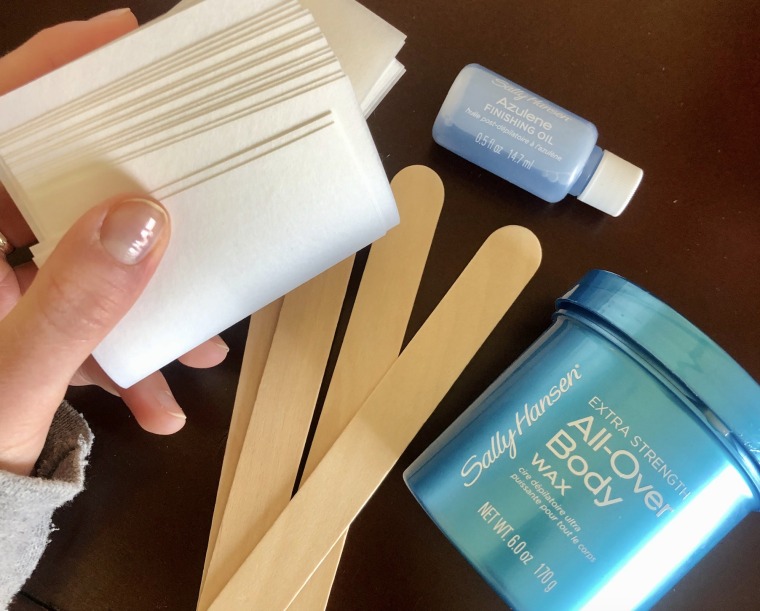 Waxing was the way to go when it came to personal comfort, but with the outrageous price of salon services (typically $45 per visit), I knew it wasn't practical for my paycheck. This is where the Sally Hansen Wax Kit came in handy.
One box comes with a pot of wax, 20 cloth wax strips, eight wood spatulas and a finishing oil that soothes your skin after waxing.
I can get about nine rounds of use from one box and for around $10, it seems like a good deal. Of course, the longevity of the product will depend on how often you use it and how much hair you need to remove, but I generally find that a single kit lasts for months on end.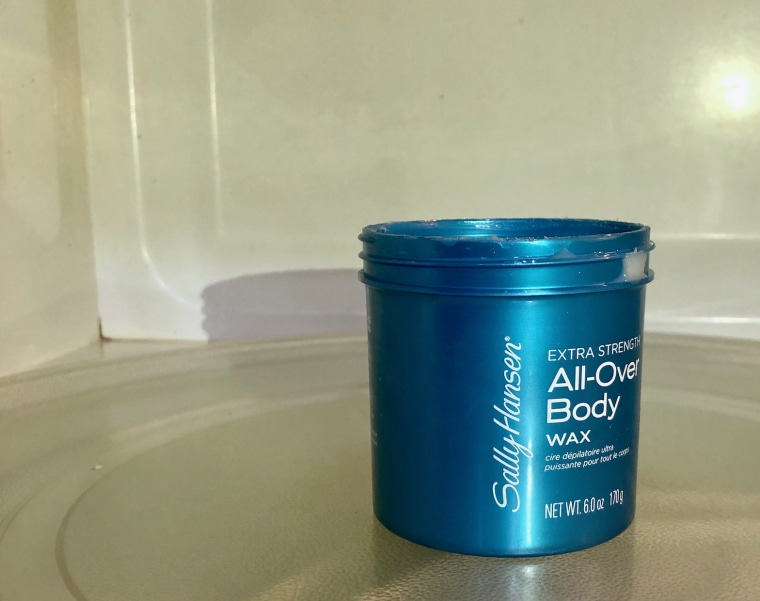 To use it, I heat the wax jar in the microwave for 45 seconds, stir, then repeat the process once more. The wax comes out warm and easy to spread — though it can get messy if you're not careful.
"Oil worked fine to clean up the wax and it wasn't terribly messy or difficult to work with. You just have to take care with what you're doing," said one verified buyer.
After prepping my skin with baby powder (a precaution that helps aid against irritation), I go through the simple steps of applying the wax, laying the strip on my skin, waiting a few seconds and pulling off the strip in the opposite direction of my hair.
The result? Smooth skin with only a couple hairs left behind — an easy fix with help from a pair of tweezers. Next, I apply the soothing oil to relieve the burning sensation.
You might be skeptical about the effectiveness of the Sally Hansen Wax Kit after reading the reviews, but as with anything that involves a step-by-step process with room for human error, ratings will be mixed.
"I think perhaps it took a learning curve to get good at this but now after so many years, the process has become easy," said one buyer.
Though I learned to use the kit after only a couple of tries, you'll want to follow instructions closely to minimize the chances or burns or skin injuries.
I'm not exaggerating when I say that this wax kit has greatly impacted my beauty routine. I save money, I don't have to worry about painful razor burn and the process is simple enough that I don't mind being my own at-home waxing specialist.
For more stories like this, check out:
To discover more deals, shopping tips and budget-friendly product recommendations, download the new TODAY app and subscribe to our Stuff We Love newsletter!