People has declared Patrick Dempsey as the 2023 Sexiest Man Alive, and he's in good company.
Since the magazine began honoring Hollywood's best-looking men in 1985 when it named Mel Gibson the Sexiest Man Alive, nearly three dozen other celebrities have held the title.
Three of those men — Brad Pitt, George Clooney and Johnny Depp — have won the title twice. Richard Gere made the list twice, too, but the first time around, in 1993, he was honored along with his then-wife, supermodel Cindy Crawford, as the Sexiest Couple Alive.
Only one celebrity won the title retroactively: Keanu Reeves, who in 2015 was named the Sexiest Man Alive for 1994. (More on that below!)
Here's everyone who won People's Sexiest Man Alive title.
1985 — Mel Gibson
Gibson was crowned People's first Sexiest Man Alive back in 1985. Gibson had already dazzled movie audiences as both as an action star in the first several "Mad Max" franchise movies and a dramatic actor in "The Year of Living Dangerously" and "The Bounty," among others.
Though the actor's career would continue to boom — that is, before legal issues and controversies derailed it decades later — the actor already had the sense that fame could prove to be a handful. "It's all happening too fast," he told People at the time.
1986 — Mark Harmon
When Harmon won the title, he was one of television's biggest stars thanks to his role as Dr. Robert Caldwell on the medical drama "St. Elsewhere."
The former college football star told People at the time that he couldn't comprehend his physical appeal. "All I see is a bunch of fake teeth and football scars," he said.
In 2015, Harmon told People that shortly after he won the title, he and his buddies were treated to a funny surprise. "I'd done an interview with People about leaving 'St. Elsewhere' and I went up to play basketball and both backboards on either side of the court were plastered with the (Sexiest Man Alive) cover."
1987 — Harry Hamlin
Hamlin was one of the stars of the hit legal drama "L.A. Law" when he won the title in 1987. The modest actor told the magazine, "Certainly when I look in the mirror, I don't get turned on," and noted his looks were "not something I spend a lot of time considering."
Years later, Hamlin showed off his sense of humor when he did a guest arc (alongside real-life wife Lisa Rinna) on the mid-2000s whodunnit series "Veronica Mars." Hamlin portrayed an off-the-rails Hollywood star who brags about his winning a Sexiest Man Alive title in the 1980s.
1988 — John F. Kennedy Jr.
The first non-professional actor to win the Sexiest Man Alive title, the late Kennedy was a law student at New York University School of Law when he was crowned in 1988.
People's breathless story about Kennedy at the time celebrated his physical attributes (including his "extraordinarily defined thighs"), his charisma and his social conscience.
"It is not merely his looks — his mother's dark eyes and his father's striking body. (He's 6'1″ 187 lbs.) It is that he has something that no film star, no athlete, can duplicate — the aura, the excitement that charges a room when he enters it, simply by virtue of being Kennedy," it read.
1n July 1999, Kennedy, his wife, Carolyn, and his sister-in-law Lauren died when a plane he was piloting crashed near Martha's Vineyard.
1989 — Sean Connery
"For once, I'm speechless," then-59-year-old Connery told People after learning he won the title. "It'll all be downhill from here!"
It was not actually downhill from there for Connery. The following year, he played Michelle Pfeiffer's lover in "The Russia House." He still holds the record for the oldest man to win the title.
1990 — Tom Cruise
Cruise won the title during the early years of his Hollywood mega-success after proving to be a box-office superstar while earning critical raves for "Risky Business," "Top Gun," "Rain Man," "The Color of Money" and "Born on the Fourth of July."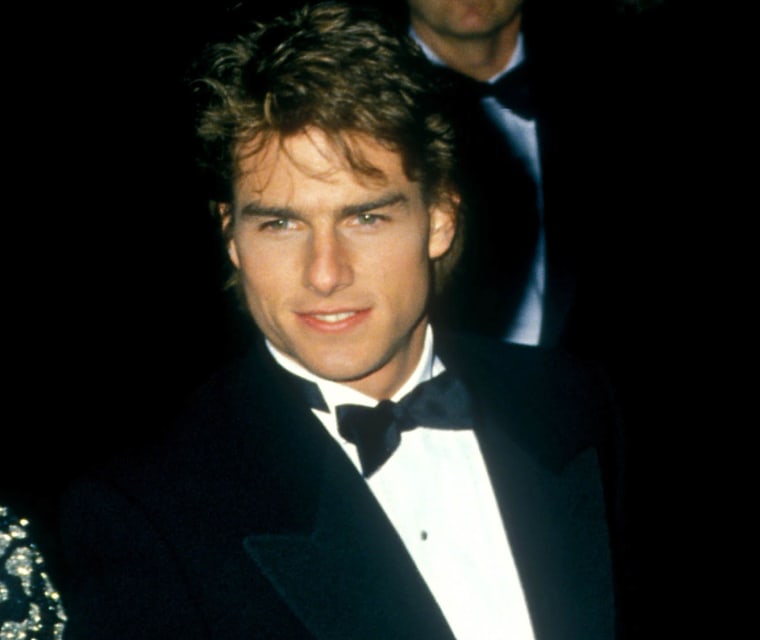 Cruise's "Rain Man" co-star Valeria Golino told People that the actor's most mesmerizing attribute was his eyes. "Not their color. His regard — the way he looks with them. They're very alive," she said.
1991 — Patrick Swayze
When "Dirty Dancing" star Swayze was named the Sexiest Man Alive in 1991, his mom, Patsy Swayze, told the magazine that her son "knows he's just an ordinary, down-home Texas kid."
"He doesn't think that his job deserves all that idolatry — if you want to call it that," she added.
Swayze's "Ghost" co-star Demi Moore singled out Swayze's "gentle" personality as one of his finest qualities. "He has a very sweet, gentle, kind heart, and those Southern manners," Moore told People. "But he's also got a very rugged, animalistic physique."
1992 — Nick Nolte
Nolte reportedly had a hard time believing he'd been named the Sexiest Man Alive. When the magazine notified the "Prince of Tides" star of his win, he responded "Are you sure you didn't make a mistake? My personal choice is Walter Cronkite," according to the Associated Press.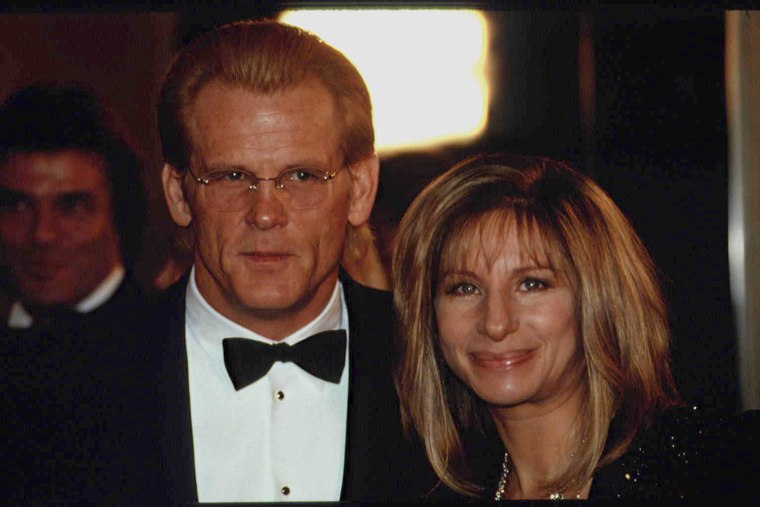 1993 — Richard Gere and Cindy Crawford
In 1993, instead of naming a sexiest man, People named a Hollywood power couple the "Sexiest Couple Alive." Supermodel Cindy Crawford, then 27, and actor Richard Gere, then 44, were a "laid-back duo" at the time. They'd go on to split up a year later.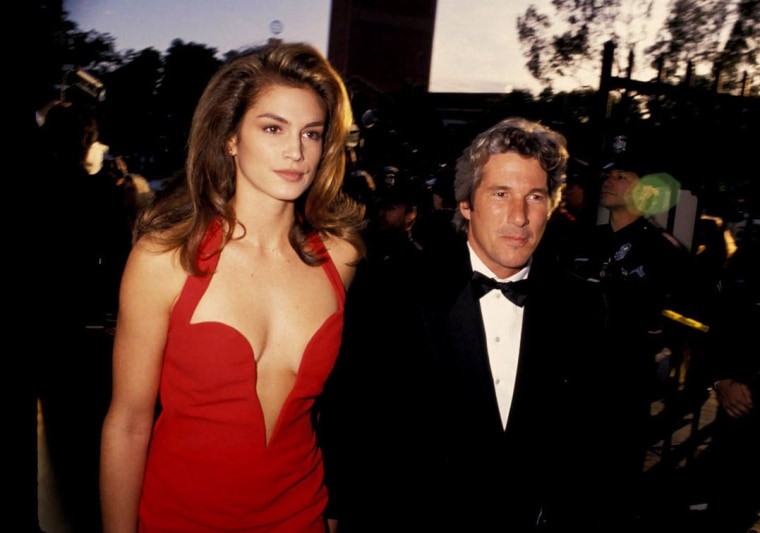 "Richard loves me without my makeup and in my ponytail," Crawford told the outlet at the time. "So, hey, if it's good enough for him, it's good enough for me."
1994 — Keanu Reeves*
Technically, People didn't name anyone the sexiest man (or couple) alive in the year of 1994. However, in 2015, the magazine righted that wrong. Then the editorial director, Jess Cagle, retroactively handed Keanu Reeves the title.
1995 — Brad Pitt
Pitt won his first Sexiest Man Alive title — yep, there would be more — in 1995 when he was one of Hollywood's most eligible bachelors.
In 2011, the "Legends of the Fall" star later told Entertainment Weekly that winning the honor threw him for a loop.
"I was really uncomfortable. What does it mean? What are you talking about?" said Pitt, "I've always been mistrustful of my own hubris, and it put me on guard. Like, it was dangerous. What do they say? Don't believe your own hype."
He added, "When you get older, you realize it's just for fun. (George) Clooney and I were able to have fun with it later. But in some ways, I'm still a kid from Missouri and Oklahoma and I'm trying to find my way. By the way, we're only talking about a blip. I didn't spend much time thinking about it."
1996 — Denzel Washington
Washington proved to be humble when he won the title in 1996. "I don't take myself too seriously," he told People at the time. "I don't stop in the mirror and go, 'Hey, Sexy Man.'"
Washington's "Courage Under Fire" co-star Regina Taylor summed up his appeal for the publication. "He has wit, style and intelligence," said Taylor.
1997 — George Clooney
Like his buddy Pitt, Clooney has also won the title twice, the first time in 1997.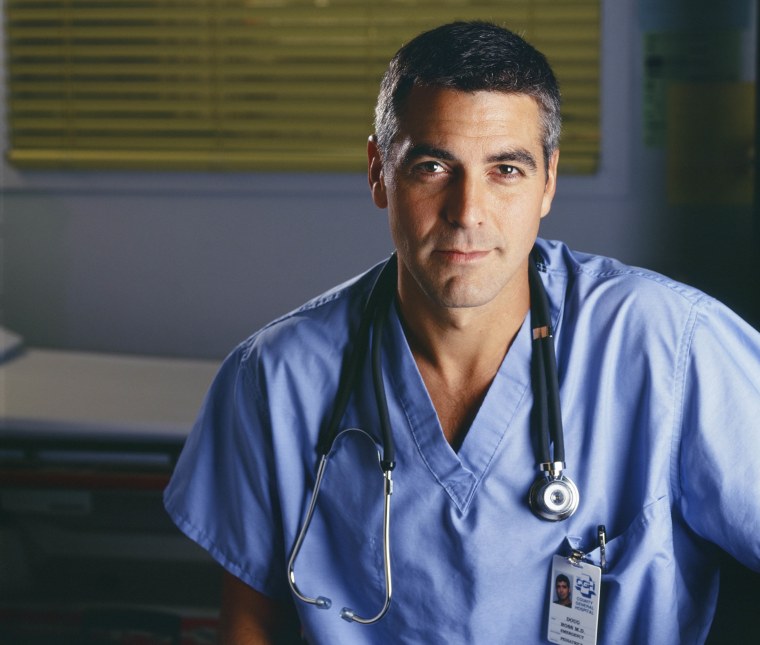 "The rap on George is that he's this rake, this guy's guy," his "ER" costar Laura Innes told People for Clooney's cover story. "That's true, but he is also a dear, loyal friend who would do anything for you. It's almost like being a family member."
1998 — Harrison Ford
"Star Wars" and "Indiana Jones" franchise star Ford won the title in 1998 when he was 56. "Why this sudden outpouring for geezers?" the famously gruff actor asked People at the time. "I never feel sexy. I have a distant relationship with the mirror."
1999 — Richard Gere
After winning a "Sexiest Couple" title with then-wife Cindy Crawford in 1993, Gere won the Sexiest Man Alive title on his own six years later when he was 50.
Some of the "Pretty Woman" star's former girlfriends talked to People about Gere's appeal. "He walked like a biker, and that attracted me. I knew I was going to get my hands on him. I seduced him," recalled designer Diane Von Furstenberg.
2000 — Brad Pitt
Pitt was named the Sexiest Man Alive for the second time in 2000, becoming the first man to earn the title twice.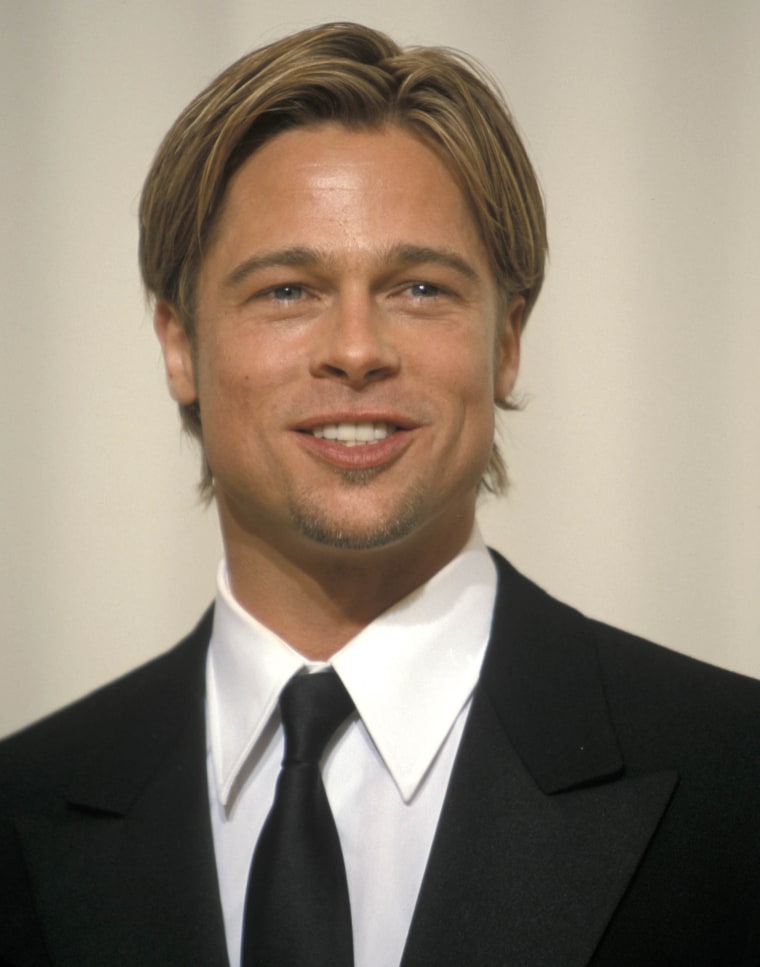 2001 — Pierce Brosnan
Brosnan won the title in 2001 during the years he was portraying James Bond on the silver screen.
Julianna Margulies, Brosnan's co-star in the drama "Evelyn," told People at the time that the Irish actor's sexiest quality was his love of his family. "When you see a gorgeous man holding hands with his wife and holding his baby, there's nothing more sexy in the world," she said.
2002 — Ben Affleck
Affleck was in the midst of his first romance with future wife Jennifer Lopez when he was crowned with the Sexiest title in 2002.
Kevin Smith, who directed Affleck and Lopez in "Jersey Girl," tried to explain his longtime pal's appeal to People at the time. "Chicks gravitate to him," said Smith. "The word on the street is that he's the ideal man, chatty, gorgeous, generous and intelligent."
2003 — Johnny Depp 
Depp first won the title in 2003 and would win it again six years later, becoming the third celebrity to win the honor more than once.
2004 — Jude Law
British star Law won the tile in 2004 after starring in "The Talented Mr. Ripley," "Cold Mountain" and more blockbuster hits.
Law's "I (Heart) Huckabees" co-star Naomi Watts gushed about the actor's good looks to People at the time. "He's the most beautiful man who ever walked the earth — an absolutely perfect oil painting."
2005 — Matthew McConaughey
In the early aughts, actor Matthew McConaughey was predominantly a romantic comedy star, appearing in films like "How to Lose A guy in 10 Days," "The Wedding Planner" and "Failure to Launch."
In an interview with People at the time, he gave them some colorful quotes like "I've got no trouble making a tree house."
"I will be the first to find the groove," he also told the outlet. "I mix some salsa moves in. No lessons; all freestyle."
He'd go on to marry Camila Alves McConaughey in 2012 and they've welcomed three children together.
2006 — George Clooney
Clooney won the coveted title for a second time in 2006. He was only the second man to do so at the time, following Brad Pitt.
"This one's going to be hard for Brad (Pitt) since he's been Sexiest Man Alive twice. He's enjoyed that mantle," Clooney joked at the time. "I'd say 'Sexiest Man Alive' to him and he'd go, 'Two-time.' So that's been taken away. We used to call him Two Time. So Brad's going to be upset."
2007 — Matt Damon
"George Clooney and Brad Pitt have shamelessly campaigned for him since 2001, but all it takes is one look at Damon's piercing blue eyes, crooked smile and family-guy demeanor to understand why he has been chosen," the magazine said in a statement announcing Damon's win.
2008 — Hugh Jackman
"Oh … my … God," Jackman's costar Nicole Kidman told the outlet at the time. "Women's jaws drop when Hugh walks into a room."
Jackman, in his interview, celebrated his then-wife Debora-lee Furness.
He said that when he told Furness of his new title, she replied that she said she "could've told them that years ago!'"
"And then she said, 'Obviously, Brad (Pitt) wasn't available this year,'" Jackman recalled. "And I said, 'That was a joke, right?'"
Furness and Jackman announced their split in September 2023 after 27 years of marriage.
2009 — Johnny Depp
The second time he won the title of Sexiest Man, Depp joined an elite club of just two other men — Clooney and Pitt.
People described Depp as "the king of cool with the killer cheekbones" in a statement at the time.
"Whether it's onscreen in roles like Captain Jack Sparrow in the Pirates of the Caribbean franchise or at home with his family on their private Bahamian island, the 46-year-old father of two with 25 years in show business still reigns as Hollywood's most irresistible iconoclast," People said in a statement.
2010 — Ryan Reynolds
The first Canadian to win the title of Sexiest Man Alive was Ryan Reynolds, who told People that he runs five miles several days a week as a part of his normal training regimine but if he's bulking up for a film, he's only allowed to lift weights.
"My body naturally wants to look like Dick Van Dyke," he said. "So I have to eat a lot: protein, carbs, all that kind of stuff."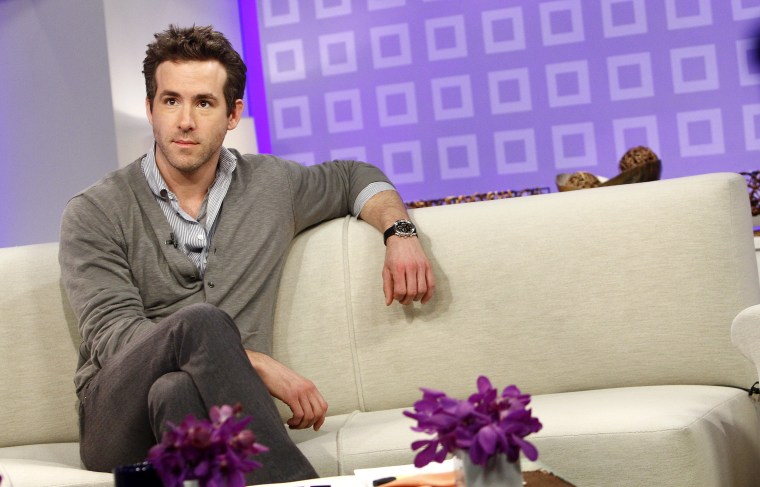 When asked what his immediate reaction was to finding out he'd won the coveted title of Sexiest Man of the Year, he said the following:
"Well, there was a little moment of disbelief, and then you kind of settle into it. Really, you just have to go with the flow."
2011 — Bradley Cooper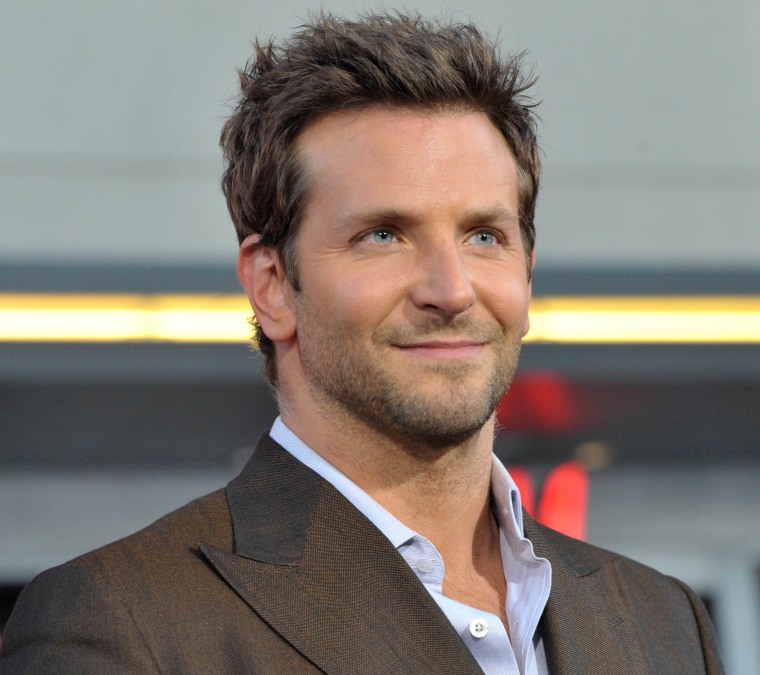 After his win in 2011, Cooper told People that his mother "is going to be so happy."
The article notes he graduated from Georgetown and is fluent in French — alongside his other acting accolades.
 "I think it's really cool that a guy who doesn't look like a model can have this (title)," he told People. "I think I'm a decent-looking guy. Sometimes I can look great, and other times I look horrifying."
2012 — Channing Tatum
The year Channing Tatum won the coveted title was the same year he starred in "Magic Mike," as a (obviously very fit) male stripper.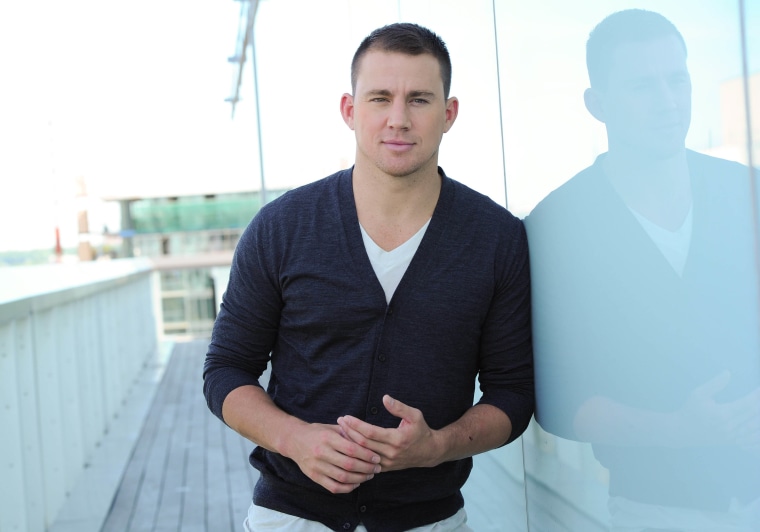 He told People he was still surprised he made the cut, however.
"My first thought was, 'Y'all are messing with me,'" he told the outlet.
2013 — Adam Levine
Maroon 5 frontman and then-coach of NBC's "The Voice", Levine said he was surprised to be given the title but thankful.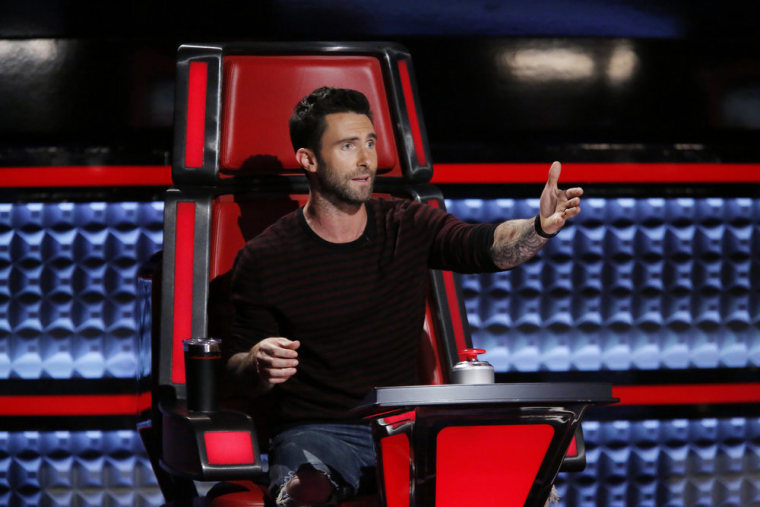 "As a musician, you have fantasies that you want to win Grammys, but I didn't really think that this was on the table," the singer told People at the time. "I was just amazed and stunned and it almost seemed like they were kidding, but they weren't, so that's cool."
He also revealed in his interview that he was ready to settle down with his then-fiancee Behati Prinsloo.
"I didn't think marriage was for me for a long time," he told the outlet, then 34. "I was ready when I was ready. That's about as simple as it could possibly be."
The two have since welcomed three children together.
2014 — Chris Hemsworth
Australian Hemsworth quipped at the time that his new title "bought me a couple of weeks of bragging rights around the house."
The actor joked he could tell his wife, Spanish model Elsa Pataky, "'Now remember, this is what the people think, so I don't need to do the dishes anymore, I don't need to change nappies. I'm above that. I've made it now.'"
The Marvel star and Pataky share daughter India Rose, 11, and twin boys Sasha and Tristan, 9.
2015 — David Beckham
Soccer star David Beckham has long been a sex symbol but he didn't take home the title of Sexiest Man until 2015. In an interview with People at the time, he said he doesn't really think of himself as attractive.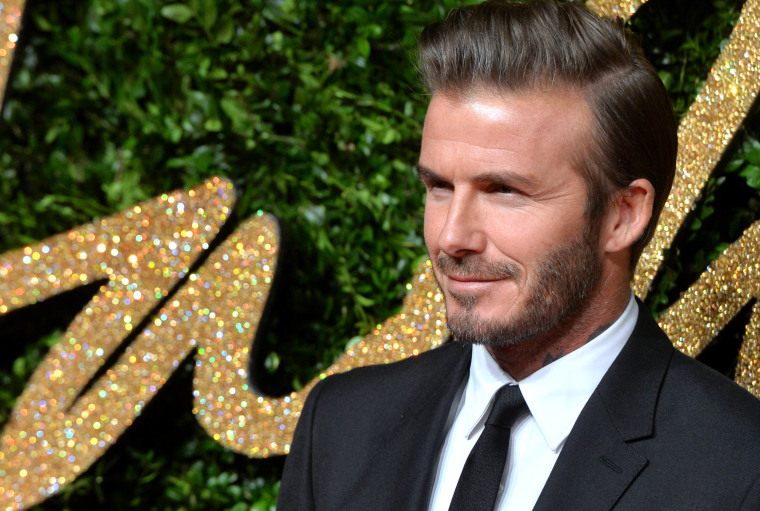 "I never feel that I'm an attractive, sexy person," he told the outlet. "I mean I like to wear nice clothes and nice suits and look and feel good, but I don't ever think of myself that way."
Beckham said his wife, Victoria Beckham, seemed to agree with the title, however.
"I would hope that she feels this way about me all the time anyway!" he said. "But she said, 'Congratulations!'"
2016 — Dwayne "The Rock" Johnson
Johnson's title was revealed on "The Ellen DeGeneres Show" after the comedian politely roasted him for his early fashion choices.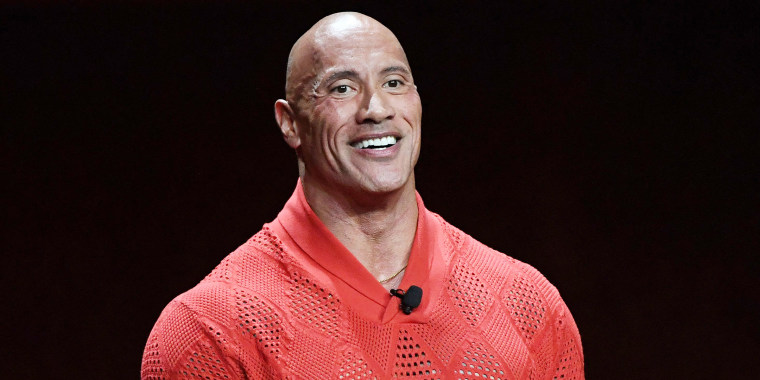 Johnson then said that the new title of Sexiest Man probably wouldn't change his day-to-day life much.
"I can tell you now that what this means is that I still have to drive in my pickup truck and change Jasmine's diapers, but now I'm just the Sexiest Man Alive (too)," he quipped to DeGeneres.
2017 — Blake Shelton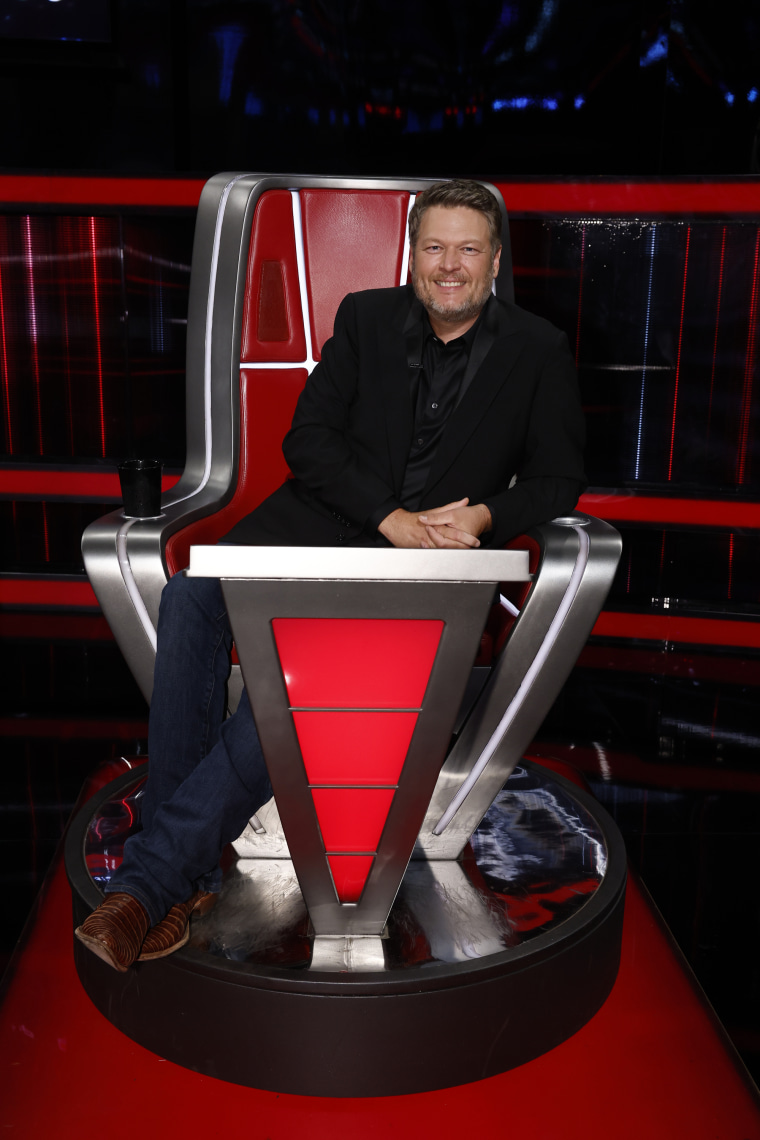 Country music star Blake Shelton was somewhat of a surprise choice for the title, many people at the time felt.
Initially, Shelton seemed to pick up on this, joking to People for the issue that he'd "been ugly my whole life. If I can be sexy for a year, I'm taking it!."
Later, he read mean tweets about himself aloud on an episode of "The Ellen DeGeneres Show."
His favorite, he said, was this:
"We may be living in a time of division and strife but at least People magazine has united us in our certainty that Blake Shelton is not the sexiest man alive."
2018 — Idris Elba
When Elba won his title, he told People that his children are his greatest joys and that he tries to live his life with as few regrets as possible.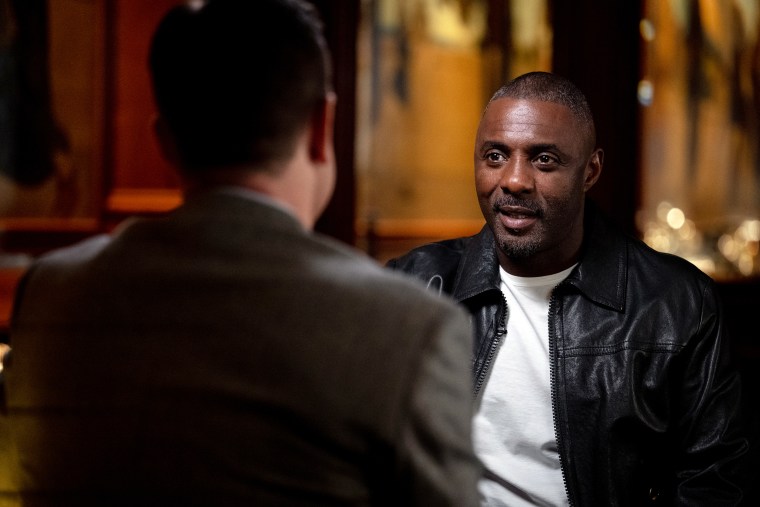 "Life isn't about thinking about what you should have done," Elba said at the time. "I think everyone should adopt the philosophy that tomorrow is not promised so just go for it today, man. You might as well do it to your heart's content."
2019 — John Legend
Legend, then a coach on NBC's "The Voice," revealed his new status as Sexiest Man Alive during, fittingly, an episode of the singing show.
At the time, Legend joked that after sitting next to Shelton while on the show, he "learned his sexy ways."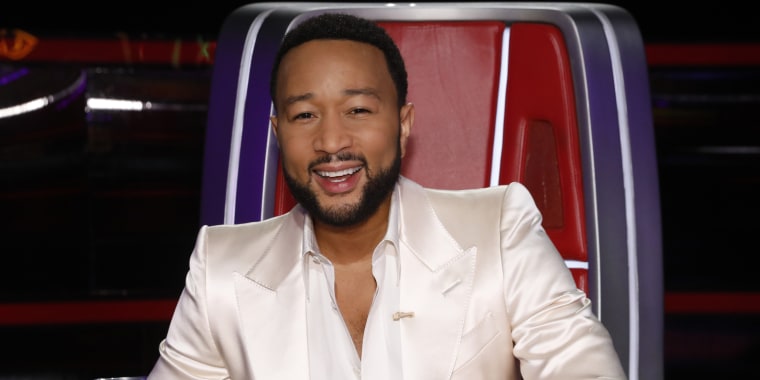 "I observed every move he made, every utterance that came from his mouth and I think some of it rubbed off on me," Legend quipped.
We should also mention that in addition to being considered sexy by People and online voters, Legend is one of the few artists who can be called an EGOT. He's won all four major showbiz awards — with an Emmy, several Grammys, a Tony and an Oscar to his name.
2020 — Michael B. Jordan
The then-33-year-old "Black Panther" star said it was his mom who was most excited about him winning the title, while his friends were going to roast him.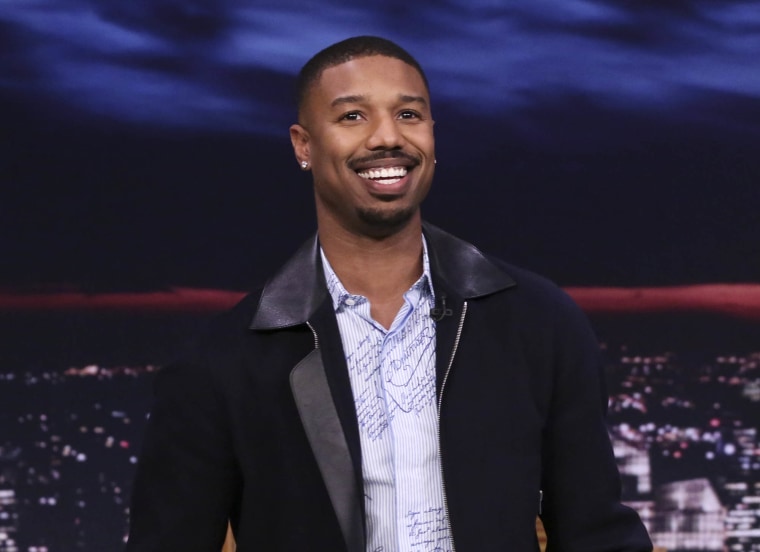 "Any one of my guy friends, everybody in the group chat — the group chat is gonna go crazy when this comes out. I mean the jokes aren't gonna stop so it's gonna be pretty... entertaining, trust me," he laughed in an interview with People TV. "I'll snap shot a couple of them and post them because they're brutal group chats."
2021 — Paul Rudd
Famous Hollywood nice guy Paul Rudd was named People's Sexiest Man Alive in 2021 at the age of 52.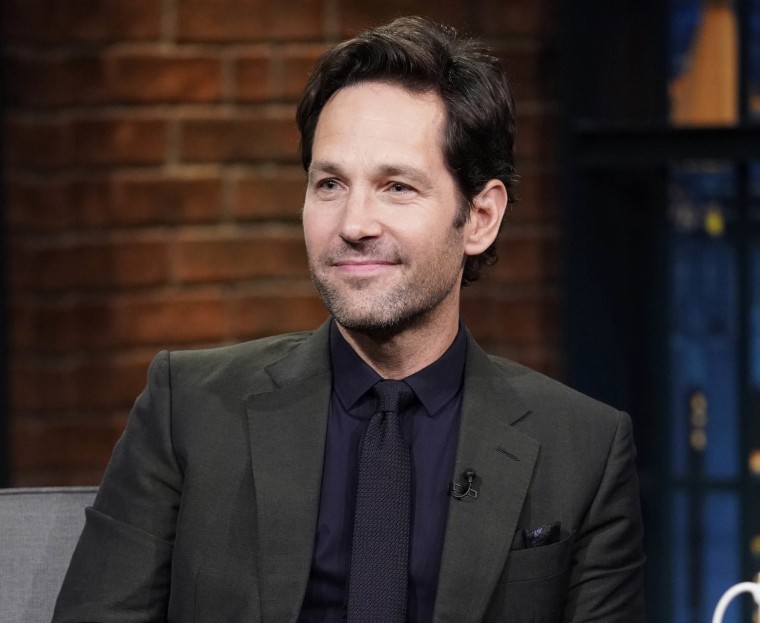 His new title was revealed on "The Late Show with Stephen Colbert" as part of an elaborate prerecorded scene in which Colbert acted as a "sexiness adjudicator" before finally announcing Rudd's new title.
In his cover story interview with People at the time, Rudd joked he is "going to lean into" his coveted new title. "I'm going to own this," he said.
He also said that his wife of 18 years, Julie, was the only person he told in advance of the big reveal and she was "stupefied."
2022 — Chris Evans
When Chris Evans won the title last year, he joked that his mom was the most thrilled to have bragging rights.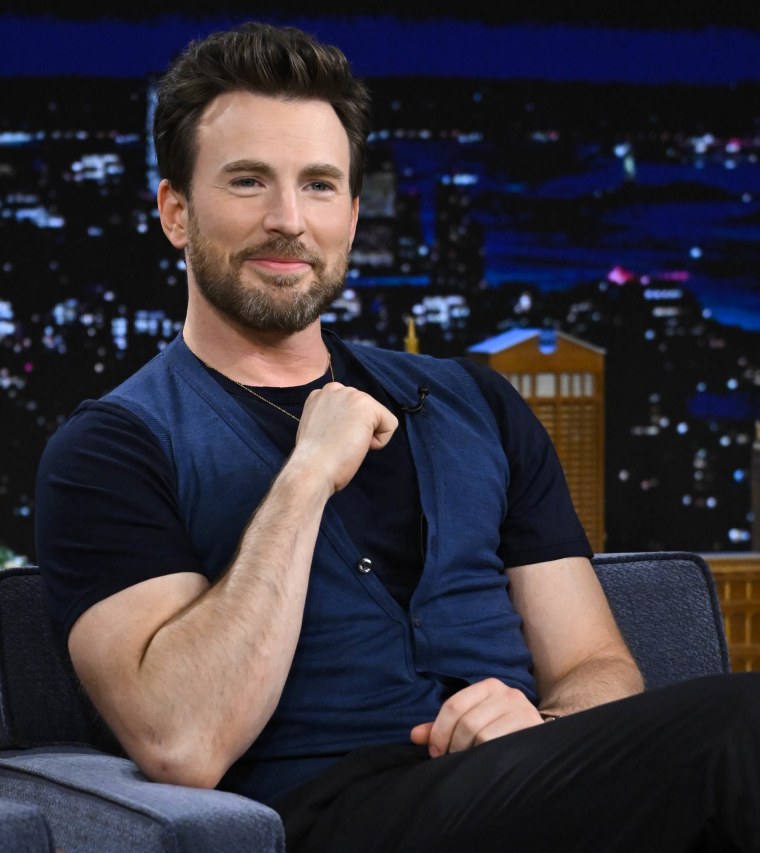 His mom told the magazine she was "not surprised at all" that her son was voted sexiest.
"Our family will be beside themselves," she told People at the time.
Evans himself thought the title would just become "a point of bullying."
"It's ripe for harassment," he said at the time. When the outlet asked him how he felt about using the word "sexy" to describe himself, he said that "It's something that as I become old and saggy I can look back on and say 'I remember then…' I'm lucky to be in the discussion in any capacity."
In his year as the sexiest man, he starred in three movies: "Red One" "Ghosted" and "Pain Hustlers."
He also married Portuguese actor Alba Baptista, to whom he'd been tied to since 2022.
2023 — Patrick Dempsey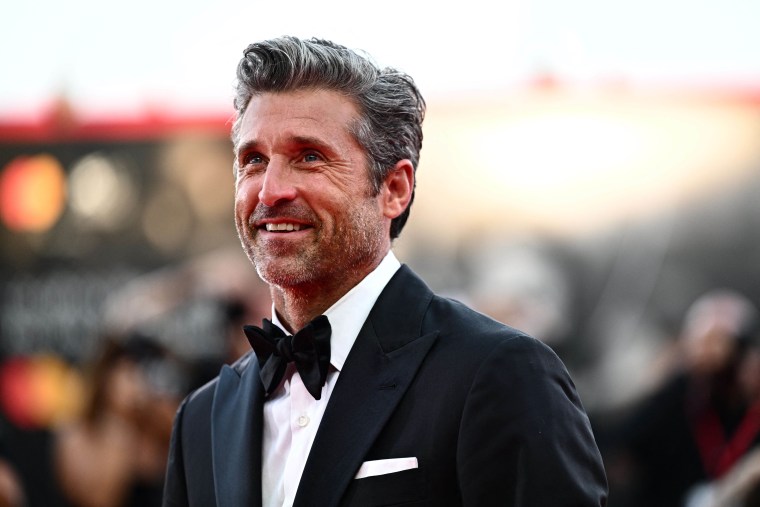 This year's Sexiest Man Alive was revealed on "Jimmy Kimmel Live" to be 57-year-old actor Patrick Dempsey.
"I'm glad it's happening at this point in my life," the former "Grey's Anatomy" star said to People. "It's nice to have the recognition, and certainly my ego takes a little bump, but it gives me the platform to use it for something positive."