Michael B. Jordan says there's one clear choice for this year's Sexiest Man Alive.
"I'm volunteering my man Jonathan Majors for the next Sexiest Man Alive," he said on the "Sherri" show in a clip posted to YouTube March 1.
"I think it's got to be Jonathan," he said unequivocally. "It's got to be."
The "Black Panther" actor would know. He held the sexist man title for 2020 and said his "Creed III" co-star is right on track for the honor.
"I don't think he needs any advice (from me)," Jordan said. "I think he's doing the best thing by staying off of social media and just focusing on the work."
The two actors have similar resumes: both had leading roles in Marvel and "Creed" films and were featured in fan favorite TV shows like "Lovecraft Country" and "The Wire," respectively.
Jordan said it was "a cool feeling" being the Sexiest Man Alive.
"Everybody always made that joke, 'Mike, this is the one thing you're probably not going to get,' he told People at the time. "But it's a good club to be a part of."
The "Fruitvale Station" actor said Majors' stellar acting career makes him a shoo-in for the title. Majors is already having a big year, starring as the antagonist in both "Ant-Man and the Wasp: Quantumania" and "Creed III." He also played the lead in "Magazine Dreams," which premiered at the Sundance Film Festival in January.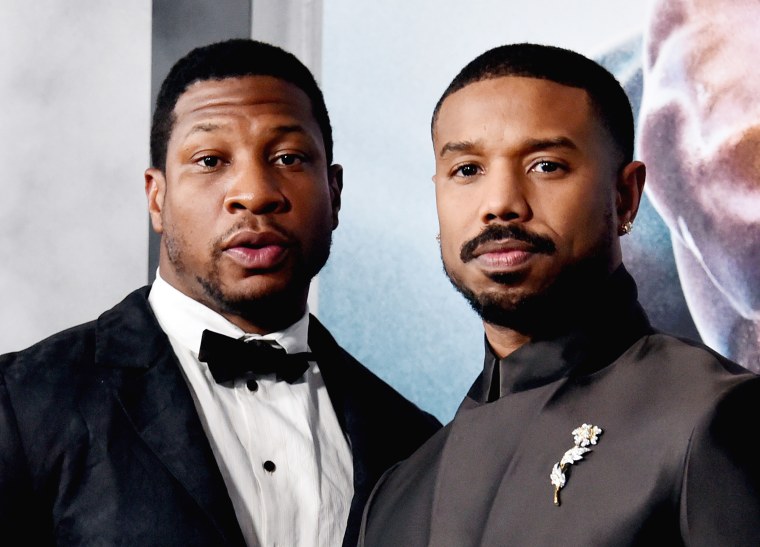 People magazine usually announces who the Sexiest Man Alive is in November of every year (Chris Evans, another Marvel actor, currently holds the title).
"As long as he does the work, he'll be fine," he said. "He'll be good and if he needs me — I'm right here."
Majors' steamy Ebony cover was shown on the TODAY show when he visited Feb. 22. During the fun segment, he awkwardly attempted to shield the cover as he walked to his seat. Co-host Sheinelle Jones asked him how he prepares for such a heartthrob moment.
"Show up," the "Devotion" star said without flinching. "It's a lifestyle. You just kind of go after it and live healthy and do your best."
"Nothing wrong with causing a ruckus," he quipped.