He's a country music superstar, a "Voice" judge and the boyfriend of pop star Gwen Stefani — and now Blake Shelton is also 2017's Sexiest Man Alive.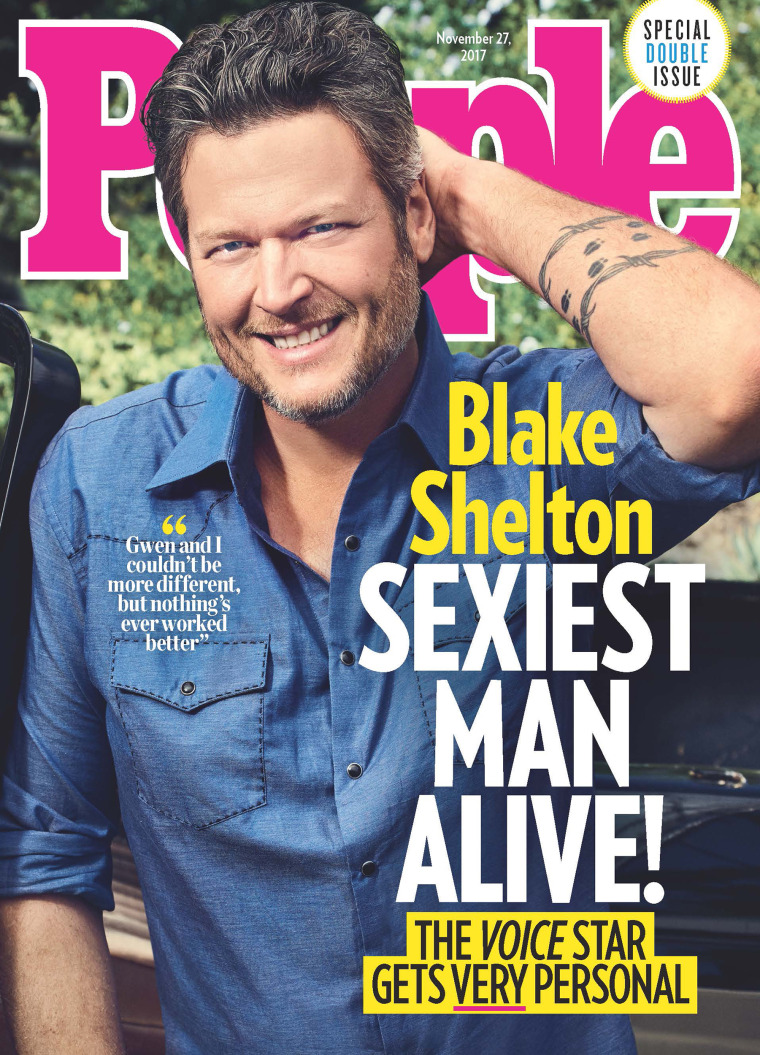 Shelton, 41, graces the cover of People's annual issue devoted to the men we love, and inside the magazine's pages, the 6-foot-5 Oklahoma-bred musician — who just released his new album, "Texoma Shore" — opens up about his heartthrob status.
"I've been ugly my whole life. If I can be sexy for a year, I'm taking it!" joked the singer, who appears in the special issue along with dozens of other Hollywood hotties, including the stars of "This Is Us," who nabbed Sexiest Cast honors.
Shelton also gets candid about his two-year relationship with Stefani, 48. The "Voice" co-stars leaned on each other while each was going through a painful divorce. Soon their bestie "bond" blossomed into romance.
"What's most important to Gwen is somebody who has her back and is a best friend, so that's kind of how it started, and it just kept snowballing into what it is now, and it just feels like it gets stronger all the time, you know? " he gushed.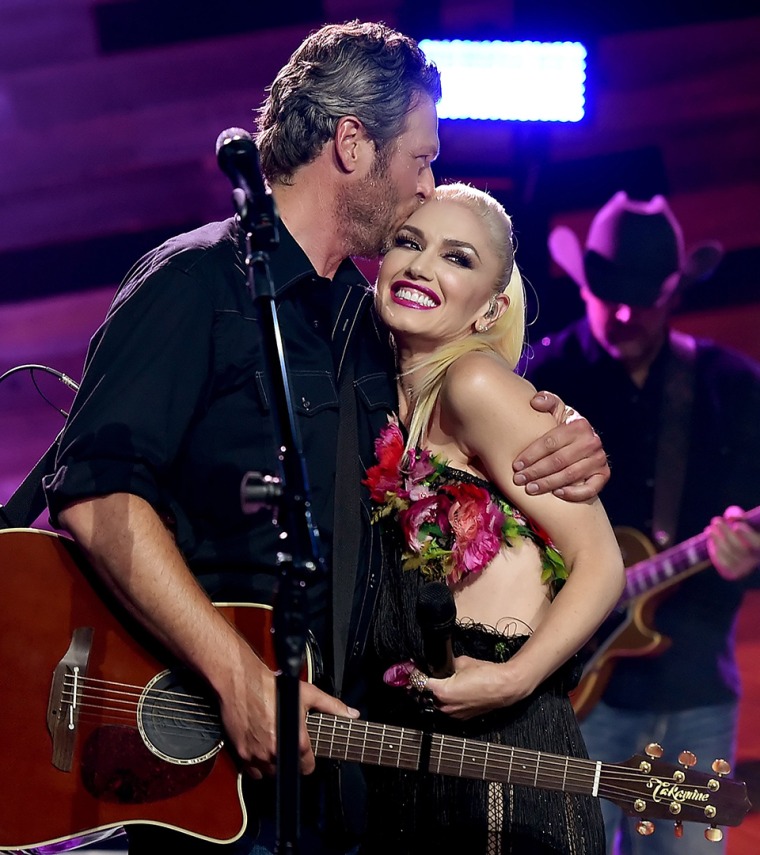 And, if you think the duo make an unlikely pair, well, Shelton gets that: "She and I, on paper we couldn't be more different, but in life nothing's ever worked better for me."
As for Stefani's three sons — Kingston, 11, Zuma, 9, and Apollo, 3 (with ex-husband Gavin Rosssale) — Shelton revealed he was at first unsure what his "place" was in their lives, but soon he and the boys were having a blast together.
"The best part for me, selfishly, is discovering a part of myself that I guess I never really knew was in there," he explained. "It's definitely an instinct that kicks in."
Shelton's favorite thing about winning the Sexiest Man Alive title? He can flaunt it in front of his "Voice" rival — and 2013 Sexiest Man Alive — Adam Levine.
"As proud as I am and honored that you guys asked me," he joked to People, "that's really the only thing I care about."
People's Sexiest Man Alive issue hits newsstands Friday.