Who knew Mandy Moore was once pals with Meghan, Duchess of Sussex?
The "This Is Us" star opened up about her "lifetime ago" friendship with the former Meghan Markle during a candid interview this week with Access.
During the chat, Moore, 34, was shown a surprise throwback pic that found her hanging out with a group of friends that included the now royal mom-to-be.
Turns out, Meghan's ex-husband, Trevor Engelson, was one of the producers of Moore's 2007 rom-com "License to Wed." During filming the two actresses hit it off.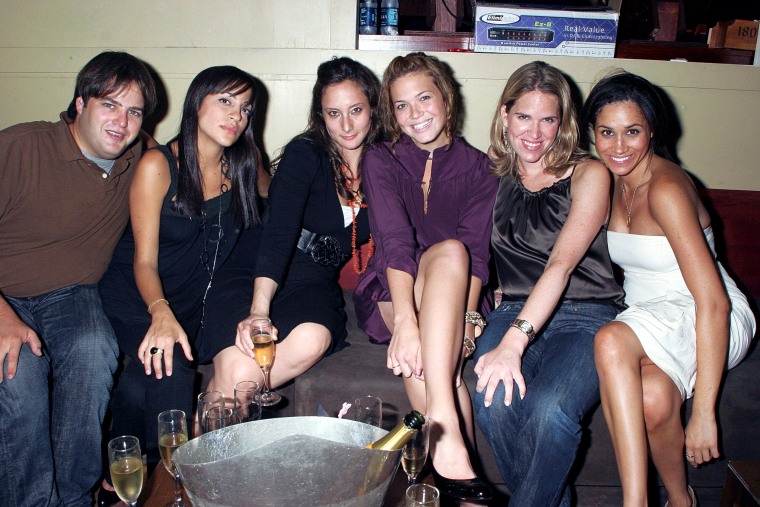 "Her ex-husband was a producer on a movie that I worked on, so I met her back in 2006 and spent a lot of time with them, a lot of time with her, and she is a lovely, generous woman," Moore explained.
"We spent a lot of time in Jamaica where some of the movie was shot," she recalled. "We spent quite a bit of time — I think we spent New Year's with them that year. We spent some time over the summer in the Hamptons with them."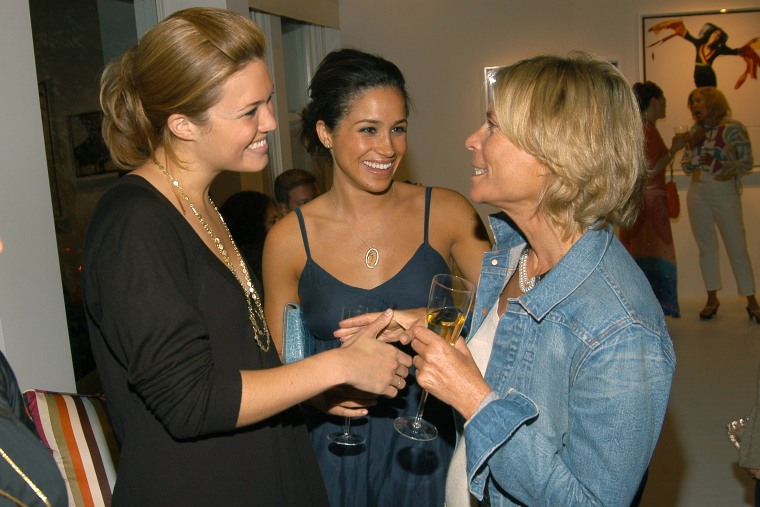 Though more than a decade has passed, Moore still has fond memories of the duchess, 37. "It was another lifetime ago for both of us, but she's wonderful," she said.
In fact, Moore was so "excited" when she heard her old friend was marrying Prince Harry, she reached out to congratulate her — and learned Meghan was a "This Is Us" fan!
"She was very kind and said that she really likes 'This Is Us.' She watches the show, so that was pretty cool," Moore shared, laughing. "She's just a normal, regular girl."