Meghan, Duchess of Sussex, has been making headlines for the flawless style choices she's made on her 16-day royal tour. That black-and-white gown! Those blazers! But her latest outfit has some wondering: Did the former Meghan Markle just experience a wardrobe malfunction?
For her final engagement of the royal tour, the duchess selected a beautiful, semi-sheer Givenchy skirt that she paired with a matching top and pumps. Gorgeous, as usual!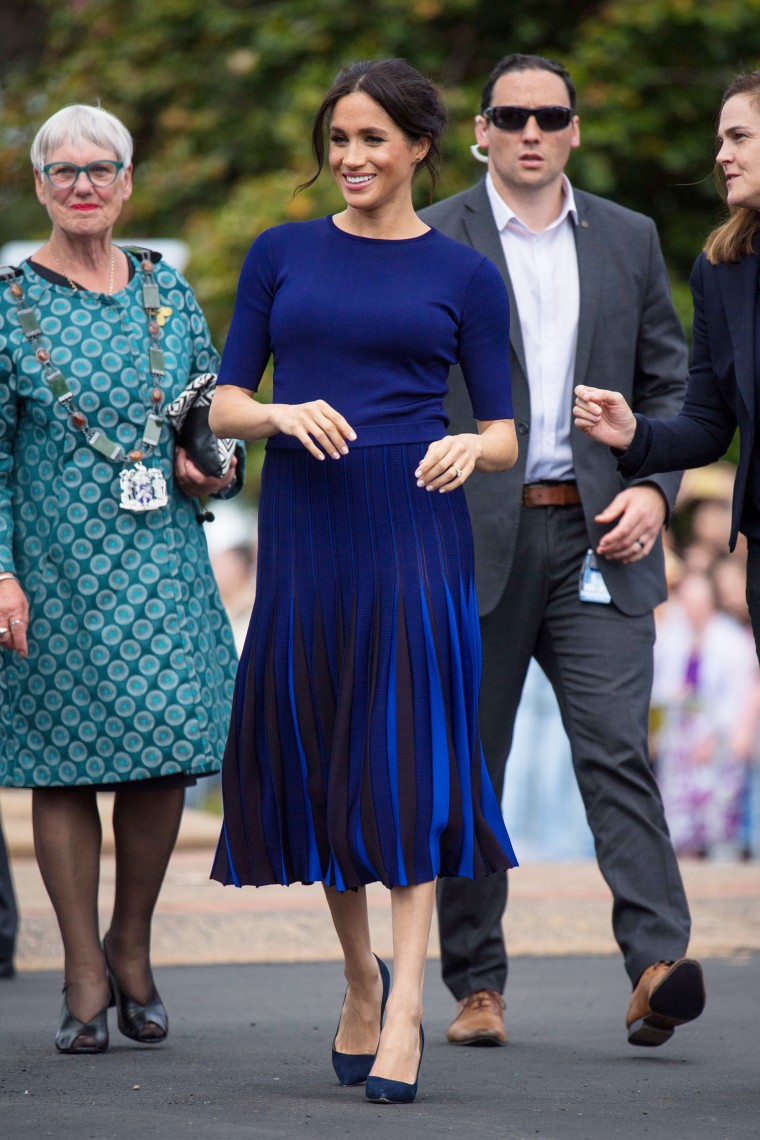 The only problem? The bold blue skirt appears to be see-through in some of the photos, making it look like the 37-year-old is flashing her legs and revealing her underwear.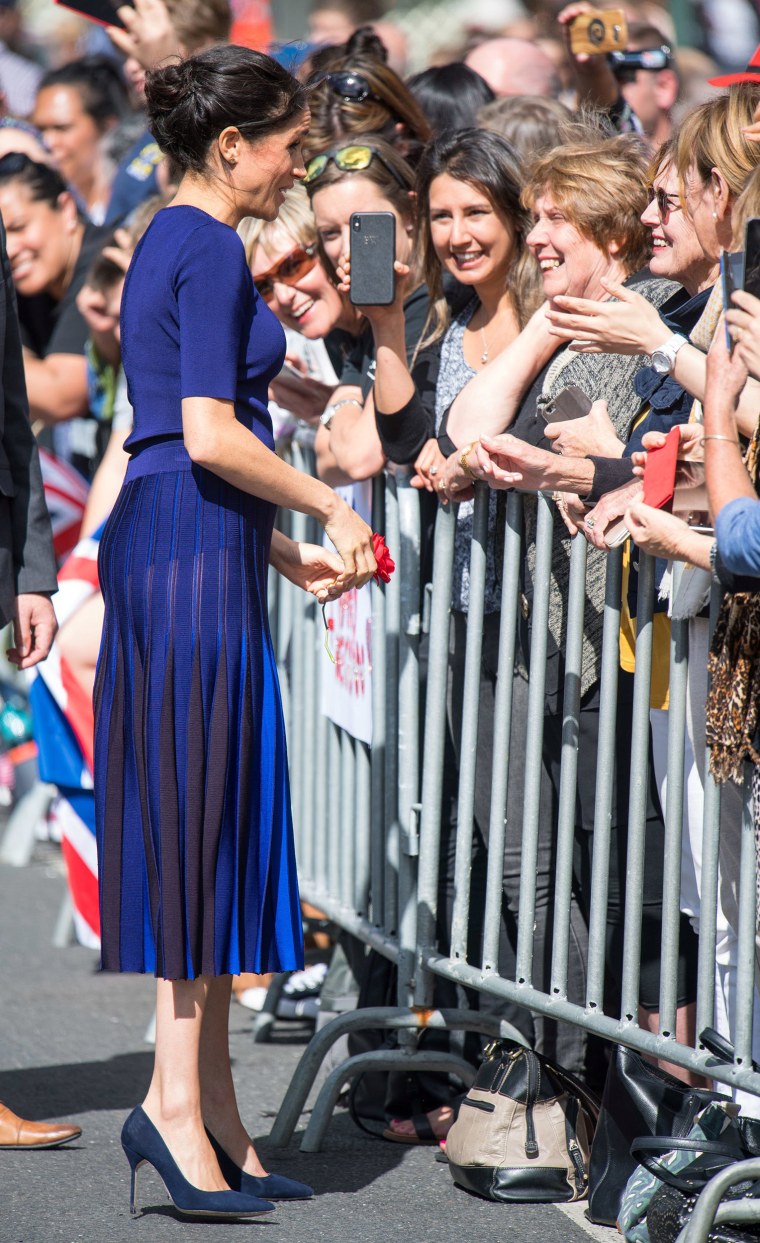 Before we get ahead of ourselves though, this "see-through skirt" is likely just an optical illusion. Royals have to follow some pretty strict clothing rules, so we highly doubt the mom-to-be would deliberately choose a transparent skirt.
And we all know how clothing can appear differently on camera and in real life from time to time. Remember #TheDress debate?
The optical illusion may just be due to the skirt's heavy woven fabric "strobing on camera," which made the it appear sheer.
"I believe the inner panels of the skirt were constructed with a stripe of a thin material that probably did not seem sheer when hanging in normal lighting. By looking at the photos, the direct sunlight obviously had a huge impact on the fabric transparency," said Adrienne M. Kronovet, founder and CEO of the workwear line Ameliora. "I would say it only appears to be see-through in certain lighting and is actually covered underneath."
Makes sense, right?
This isn't the first time a royal has appeared to suffer a wardrobe malfunction. In 1980, Princess Diana was photographed in a sheer lace skirt that revealed her legs underneath on a sunny day.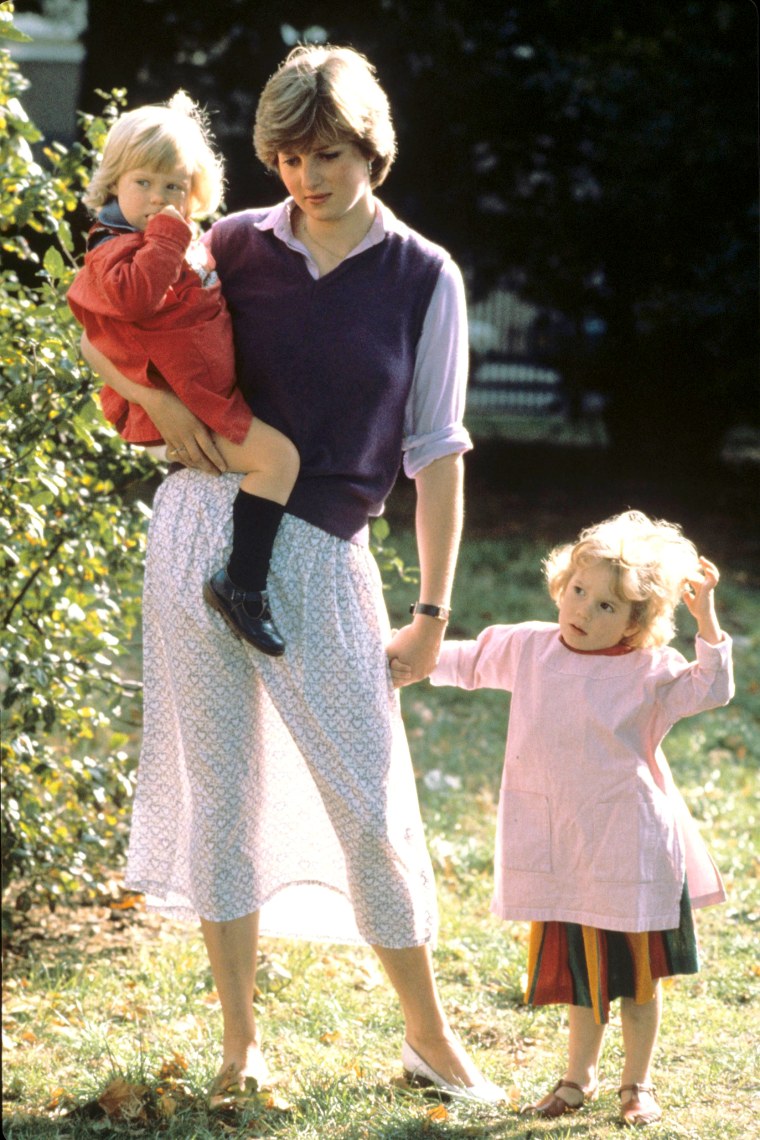 Just last week, the Duchess of Sussex also made a slight fashion faux pas when she forgot to take the tag off her brand new red dress in Tonga.
Whether her skirt was sheer or not, we can't help but love the duchess even more for being so relatable!