Break out the tissues — "This Is Us" is back!
While Tuesday night's premiere has fans eager to find out what's in store for each of the Pearsons in season three, Mandy Moore weighed in on whose story arc will be most unexpected.
"I think people will be the most surprised by Jack's storyline," Moore told TODAY at an event celebrating the fall cover of DuJour magazine this week. "We're kind of diving deep into the world of Vietnam, and I think there are some secrets that get uncovered that he's kept from his family."
As for her own character, Moore said her favorite qualities in Pearson matriarch Rebecca are "her sense of strength and allegiance to her family."
And what if she could swap roles with one of her castmates for an episode?
"I think it would be fun to play Toby, actually," she said.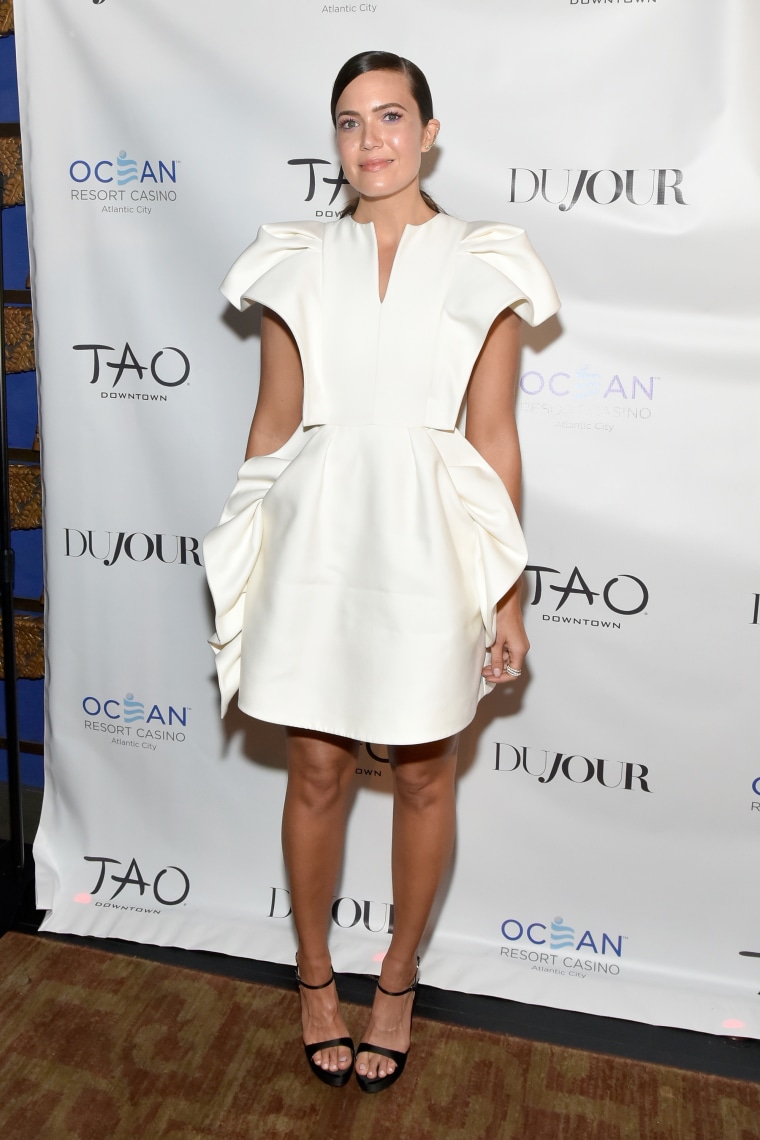 Looking back on season two, Moore said, "I think the most emotional moments were probably everything surrounding Jack's passing. And also the family therapy scene was intense and it was like 10 pages long, so it was one of those crazy long scenes to shoot. It was like a 10-minute take for us to get through the scene. But everyone was feeling it. It was a fun exercise."
The actress also shared her thoughts on her TV husband Jack's most romantic gesture in season two.
"Maybe when she thought that she was sick, him trying to get her mind off of that and bringing her to a tree that was near a payphone so that they could wait to hear from the doctor to take her mind off of waiting for the news," she said.
While Jack and Rebecca are relationship goals for many viewers, there's another Pearson couple who serves as such for Moore, who's currently engaged to musician Taylor Goldsmith.
"I think Beth and Randall are everybody's couples goals," she said. "They're mine, personally."