Mandy Moore hasn't found her perfect wedding dress yet, but the bride-to-be definitely knows what she won't be wearing on her special day: a traditional white dress.
"I'm kind of confident that it's not going to be the stereotypical white wedding dress, because it just doesn't feel the most me," Moore recently told People.
The "This Is Us" star got engaged to her fiancé, Taylor Goldsmith, in September 2017 after dating for two years, and the couple moved into a new Pasadena, Calif. home earlier this year. The actress seems to be taking wedding planning in stride, telling People she's sure her wedding "will just end up unfolding the way it's supposed to."
A lot of details for her wedding are still up in the air, and Moore is totally OK with that.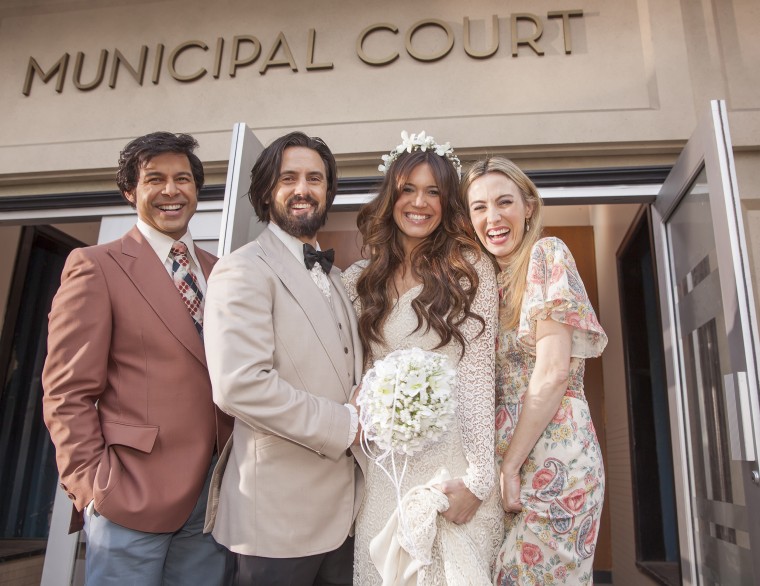 "I don't know what it's going to be quite yet," she said. "I never really had these grand ideas of what that day would look like. I need to get to the point where I can decide on something."
She does, however, want an intimate wedding that's a bit out-of-the-ordinary.
"It's going to probably be a little bit more nontraditional. I think the whole day will sort of feel a little bit more nontraditional, so the dress will sort of follow suit. I kind of want to feel like the best version of myself."
Considering this is her second wedding — Moore and rocker Ryan Adams got divorced in June 2016 — the actress just wants to keep things simple.
"This is my second go-round," Moore told People last year. "I feel like I eloped before and I think I'll probably keep it very small again. I've never been the girl that wanted to wear a white dress. No judgement, but it's not for me. I think it'll be just as small with family and friends. No bridal magazines for me."
And besides, she already got the chance to wear a pretty white dress while filming "This Is Us."