Mandy Moore may rely on prosthetics to play the older Rebecca Pearson on "This Is Us" — and, sure, she once dyed her eyebrows as a teen — but that's about as far as the actress has gone to alter her appearance.
During an interview with Popsugar, Moore, 34, laughed off rumors that she's had plastic surgery.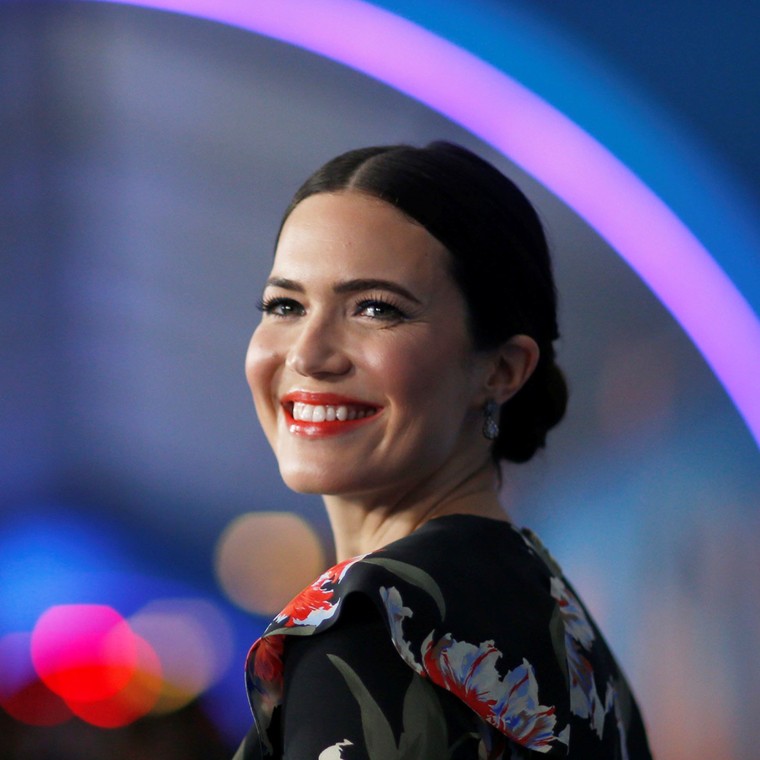 "I remember seeing some blog post that said I got a nose job," she recalled. "I was like, 'That's weird — my nose is pretty imperfect.' I have a crinkled part underneath the bridge of my nose and I remember laughing like, 'I feel like I would have fixed that had I had a nose job.'"
"I don't know, maybe it was just a weird picture or weird makeup or shading or something," she added.
Moore knows fans love speculating about celebs going under the knife. But, she says, sometimes all the gossip is just that — gossip.
"People think everyone in Hollywood has had a nose job or some work done, but it's not always true," she shared, adding, "People are going to believe what they want, and that's fine."
Even though she hasn't had cosmetic surgery herself, Moore says everyone should make that choice on his or her own.
"If having work done is going to make somebody feel better about themselves," said the star, "then more power to them."