Jonathan Scott knows how to make his girlfriend, Zooey Deschanel, feel special on her 43rd birthday.
On Thursday, Jan. 17, he shared a cool video montage of him and Deschanel over the years, which included a photo of the couple smiling in front of a Christmas tree, posing at red carpet events and enjoying their time together.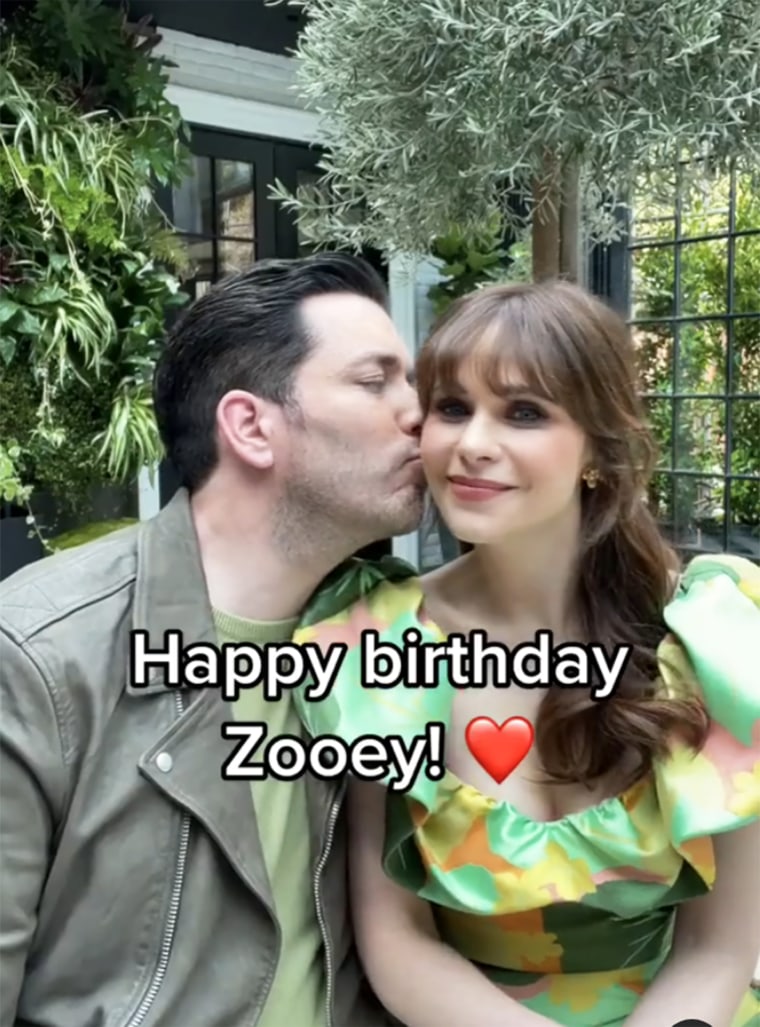 In the caption, Scott wrote, "You just keep getting even better 🥰. Happy Birthday Zooey ❤️," and Deschanel commented, "🥰🥰🥰 I'm the luckiest girl!"
Drew Barrymore also got in on the fun, too, and commented, "GOALS GOALS GOALS," while tagging the couple in her comment.
However, Scott's tribute for his girlfriend wasn't the only nice post that Deschanel received on her birthday. Scott's twin, Drew Scott, also shared a few photos of Deschanel, his brother and his wife, Linda Phan, together on Instagram.
"Happy bday to the woman who makes my brother so happy," he wrote. "Thanks for being an amazing human, @zooeydeschanel ☺️❤️."
In the comments, Deschanel wrote, "Aw thanks!!!"
In August 2019, Jonathan Scott and Deschanel met when they were filming a fun episode of "Carpool Karaoke." Two months later, they went Instagram official when they posted the same picture of themselves at a Halloween event.
In the snap, Scott adorably held Deschanel in his arms while they were surrounded by a group of people.
But after quarantining with one another during the coronavirus pandemic, the pair announced that they bought a home together in December 2021.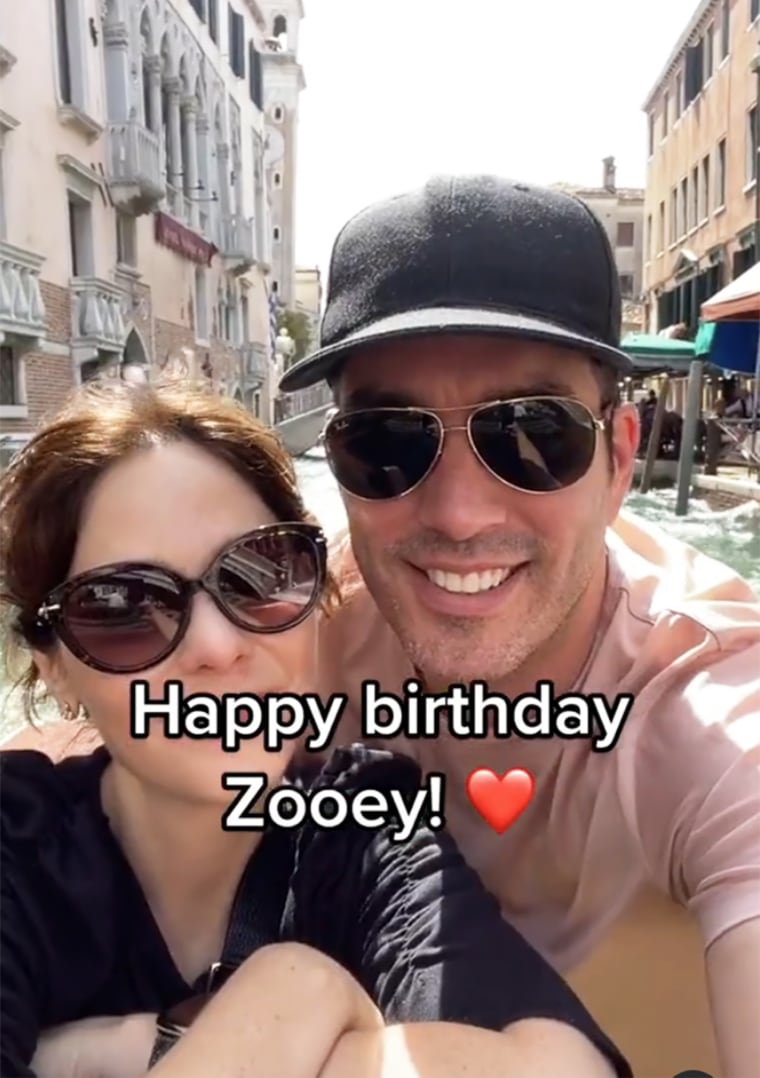 Scott has also gotten close to Deschanel's two kids, Elsie, 7, and Charlie, 5, over the years, whom she shares with ex-husband Jacob Pechenik.
"I always knew I would be a great dad — former clown, magician, I can build stuff — and it's been incredible," Scott told TODAY.com earlier this month. "You see your life transform, your priorities become your kids, and when they have a performance that they're doing at school, or working on some of their homework, or whatever it might be, it's a joy."