Little Haley Joy may only be 4 months old, but she already knows how to pick out the perfect gift!
Her proud mom, Hoda Kotb, shared on TODAY what she and Haley Joy were up to this Father's Day weekend. Of course, they both took time to celebrate the special man in their lives: Hoda's longtime boyfriend, Joel Schiffman.
Haley Joy even gave Joel a gift, according to Hoda: a mug that read, "Haley's dad." Someone got an advance on her allowance!
A mug is nice, but we're certain that Joel loves his quality time with Haley Joy even more. Take a look at this photo. This is the very definition of "awwwwww!"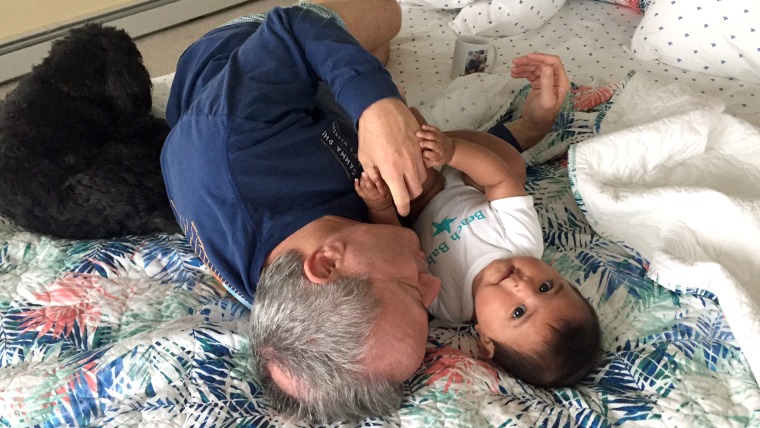 Hoda and her family spent Father's Day barbecuing and enjoying the nice weather. She posted a couple of pictures on her Twitter account yesterday, including this one of Joel with a stroller in one hand and a leash for the couple's dog, Blake, in the other.
Joel has shared plenty of wonderful moments with Haley Joy, whether it's in the house or out and about. He can now add Father's Day to the list!
We hope you enjoyed your big day, Joel!