The purple walls were cool in the '90s, but if "Friends" character Monica Geller-Bing still lived in her two-bedroom apartment in New York City today, things might look a little different.
The team at interior design startup Modsy had a vision of how the fictional character would have decorated the space in 2018. The company's director of style, Alessandra Wood, predicted that if Monica and Chandler hadn't moved to Westchester with the twins, they would have given the apartment a "rustic warmth" makeover.
While the Modsy team updated the walls to a neutral color, they kept the front door purple to pay homage to the space's history.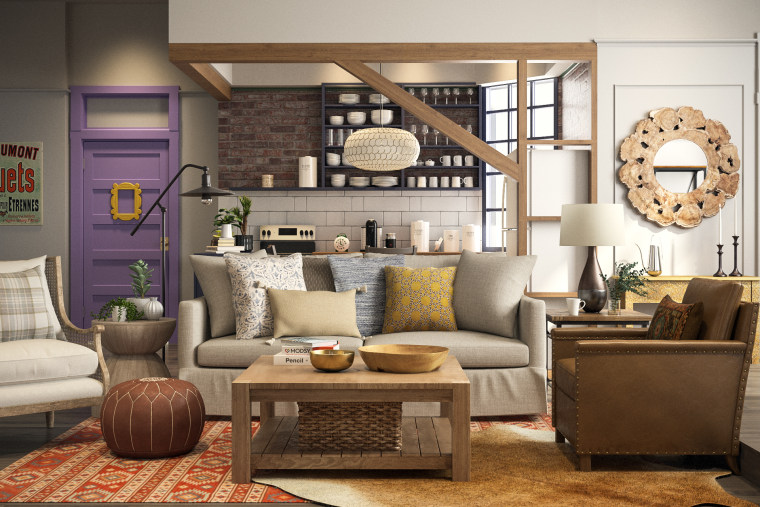 In the kitchen, one of Chef Monica's most frequented places in the home, they gave the teal cabinets a coat of dark paint, created a sleek white subway tile backsplash and added a more modern light fixture over the table.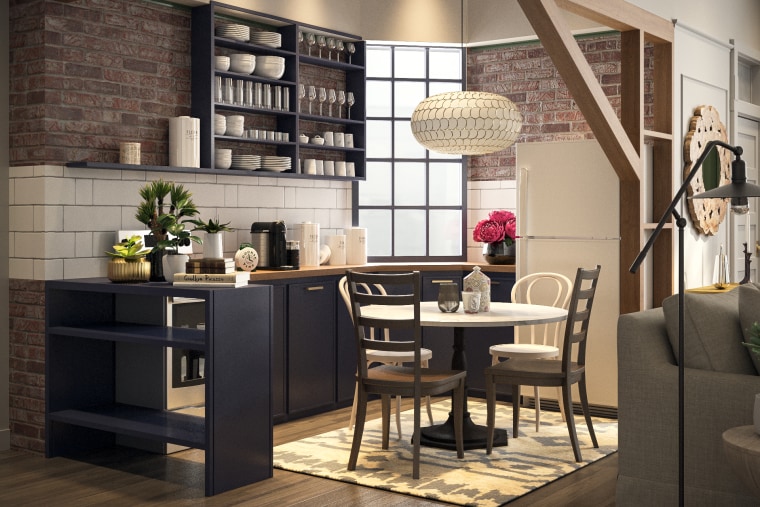 Did you notice Monica's "Jouets" print and pickle jar? Some decor pieces you just can't part with, even during a home update.
In the living room, contemporary furniture with rustic accents replaces the outdated items from the past. There are also plenty of plants and eclectic accessories to give the space even more interest.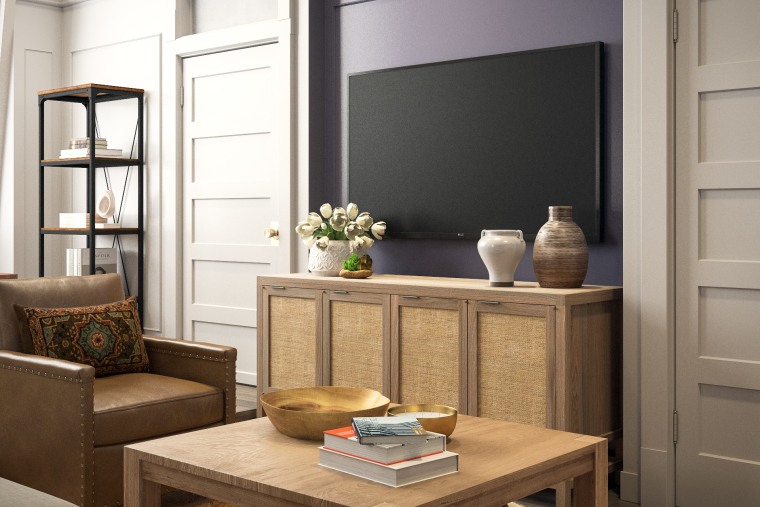 Even if Monica and Chandler did decide to leave, everyone knows you don't just give up such a big and beautiful rent-controlled place in Manhattan. That's why the team at Modsy came up with scenarios of other characters from the show taking over the lease.
If Rachel were to move in, she'd have a "less-is-more, chic" approach to style, according to Wood. The walls would be painted white while the furniture would be trendy, including a millennial pink couch, marble desk and plush black velvet footstool.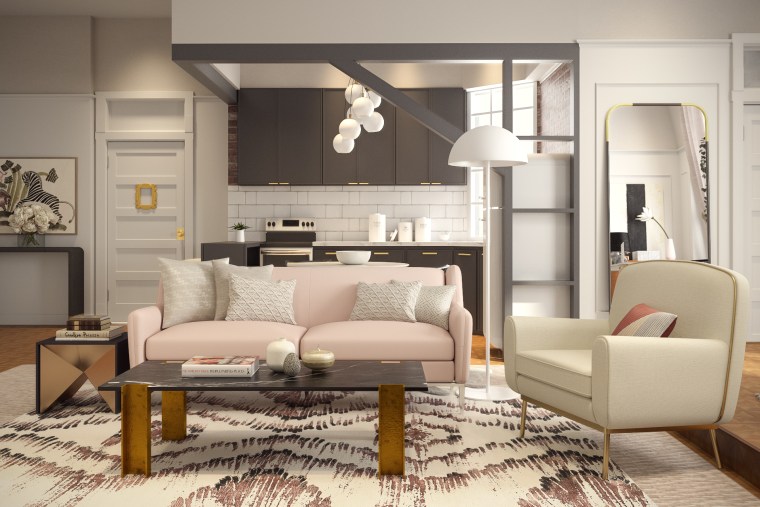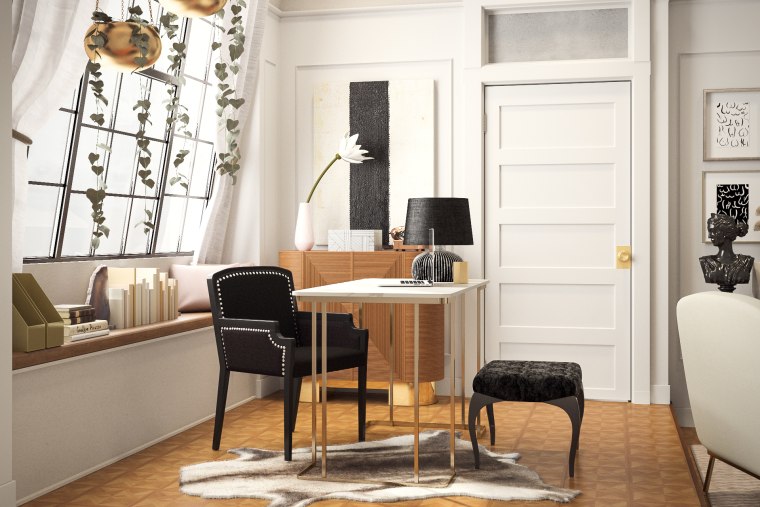 And if Joey were to jump on the chance to take over the apartment, Wood predicted he'd make it his bachelor pad with an "atomic industrial" style worthy of its own GQ profile.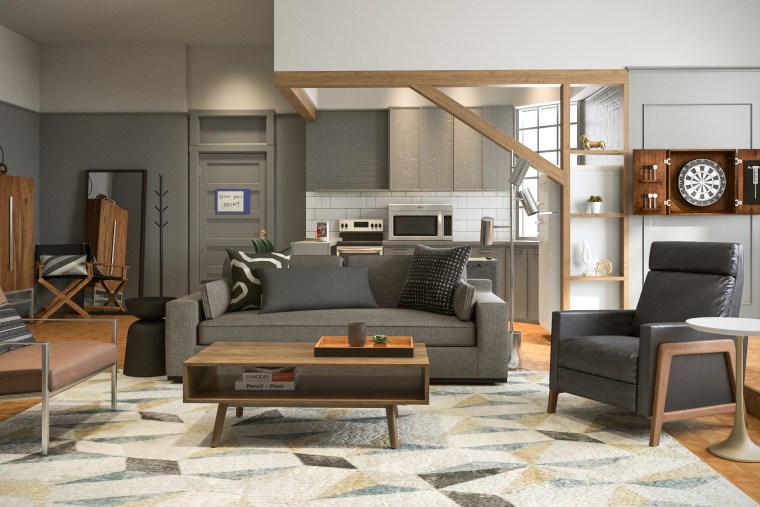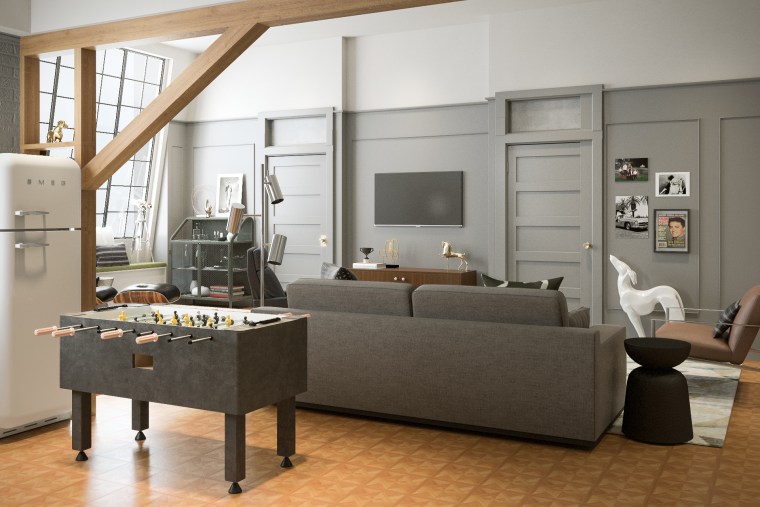 His famous foosball table and dartboard would be integrated into the place, which features mid-century modern furniture and a gray-and-wood color scheme.
All of these updated apartment designs make us want a "Friends" reunion even more!
To give your home a "Friends"-level upgrade, check out these articles:
This story was originally published May 9, 2018.