The key to a less stressful life is getting organized — and one of the most difficult places to organize has to be the kitchen.
Luckily, a true pro visited TODAY Wednesday to teach us how to whip any kitchen into perfect shape: Martha Stewart. In addition to taking time to de-clutter each year, Stewart has advice on how to organize junk drawers, file folders, cups and even spices!
1. Create an organizer using a radiator screen
The screens that make radiators a little easier to look at can have the same impact as a bulletin board. To create this look yourself, choose a cute brass cover and place it over a panel of linen-wrapped Masonite. Secure with grommets and screws.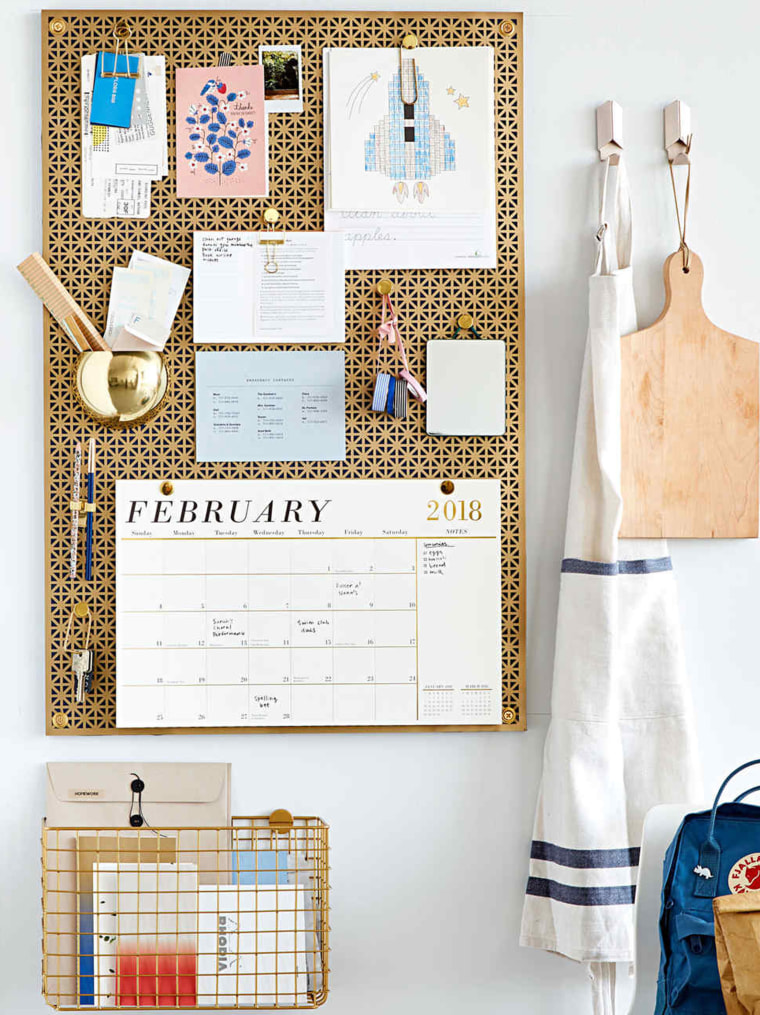 Use this cute fix for calendars, phone numbers and invitations. You can even add a clip for keys and a box for a magazine holder.
2. Designate a charging station
Get all of those cords and chargers out of the way once and for all by creating a designated charging station in a cute, but out-of-the-way location. Choose a pretty box that looks nice when closed and cut holes in the back to hide those pesky cords.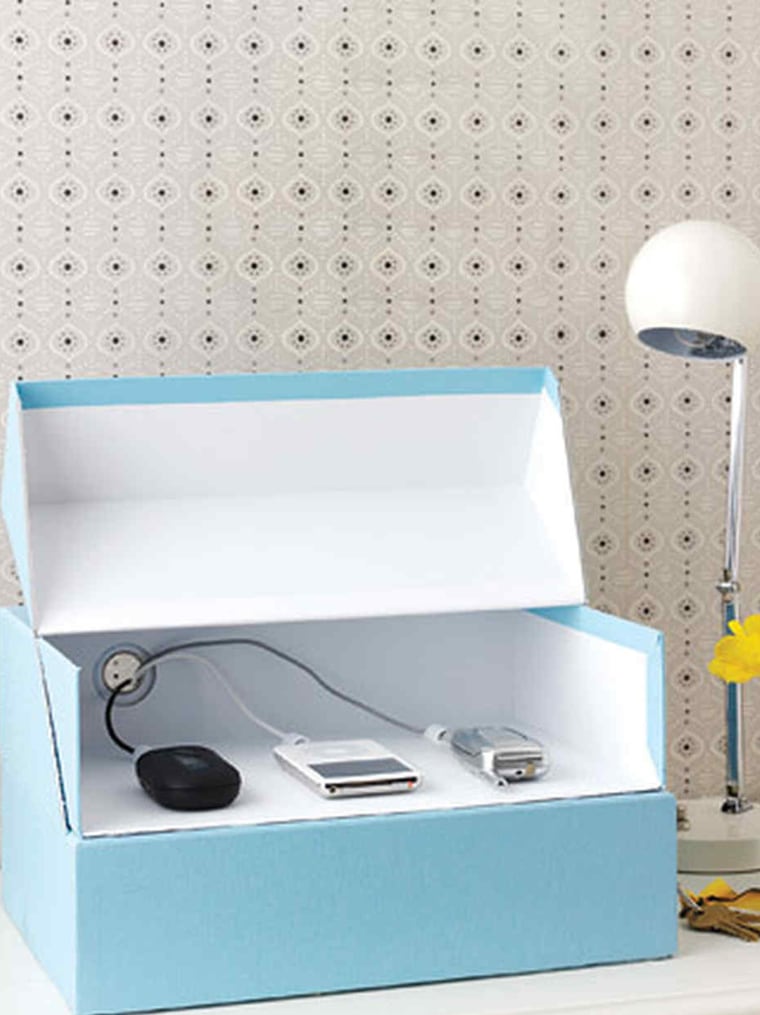 Pro tip: Leave the box open during re-charges so that you don't forget your phone on the way out the door!
3. Sort out those food containers
Stewart suggests buying in bulk and storing items in clear, labeled jars. For sugar and flour, decanters are the best storage option. The key? Stewart says every kitchen needs a label maker! This is the perfect solution for putting the date on spices.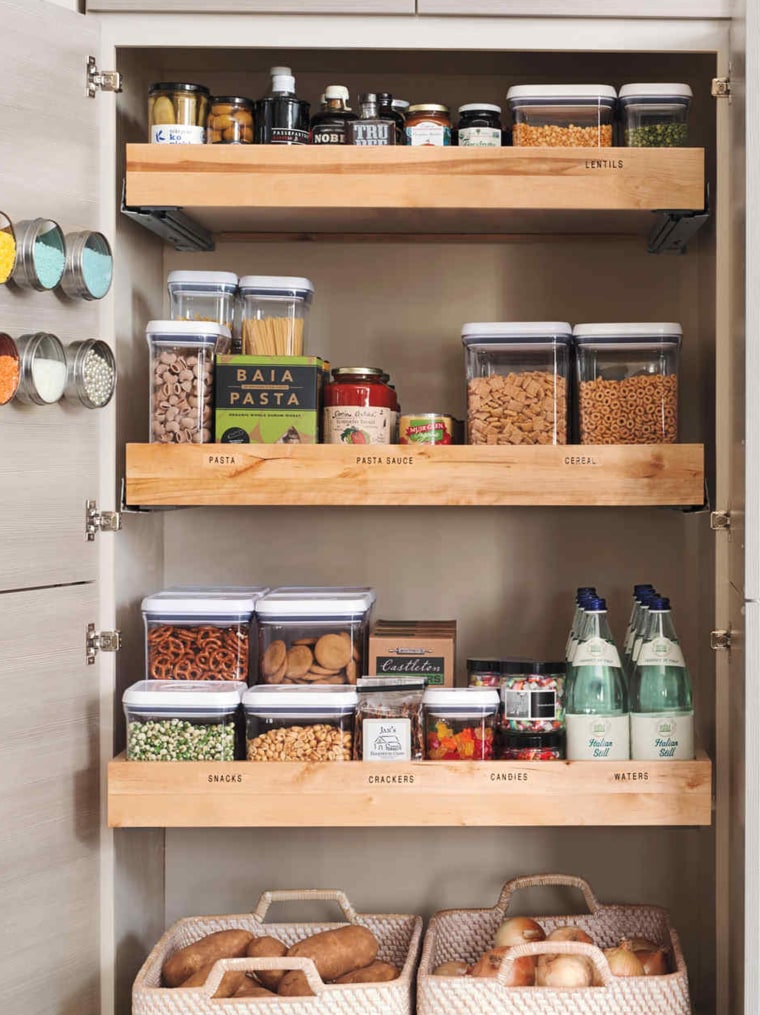 4. Organize the junk drawer
Everyone has that catch-all drawer filled with random batteries, pieces of mail and office supplies. Get all of those annoying, but necessary items organized with square and rectangular metal-mesh boxes.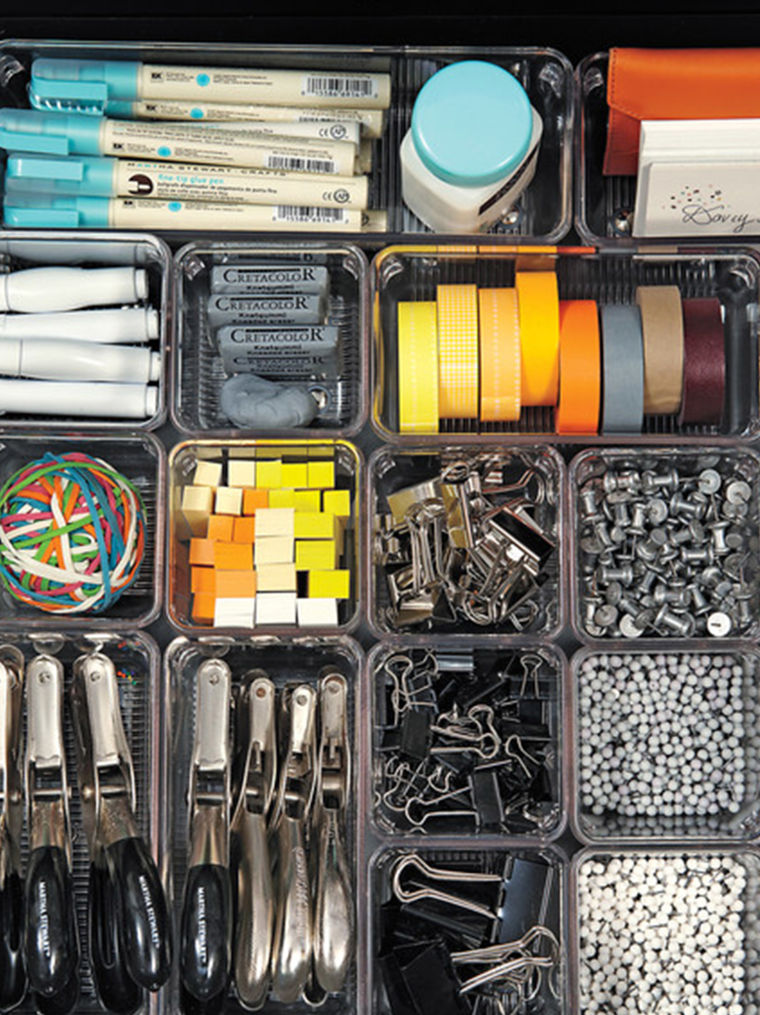 5. Clever storage for cups and saucers
When dealing with mugs that don't stack, Stewart suggests stacking cups over saucers in groups of no more than three or four.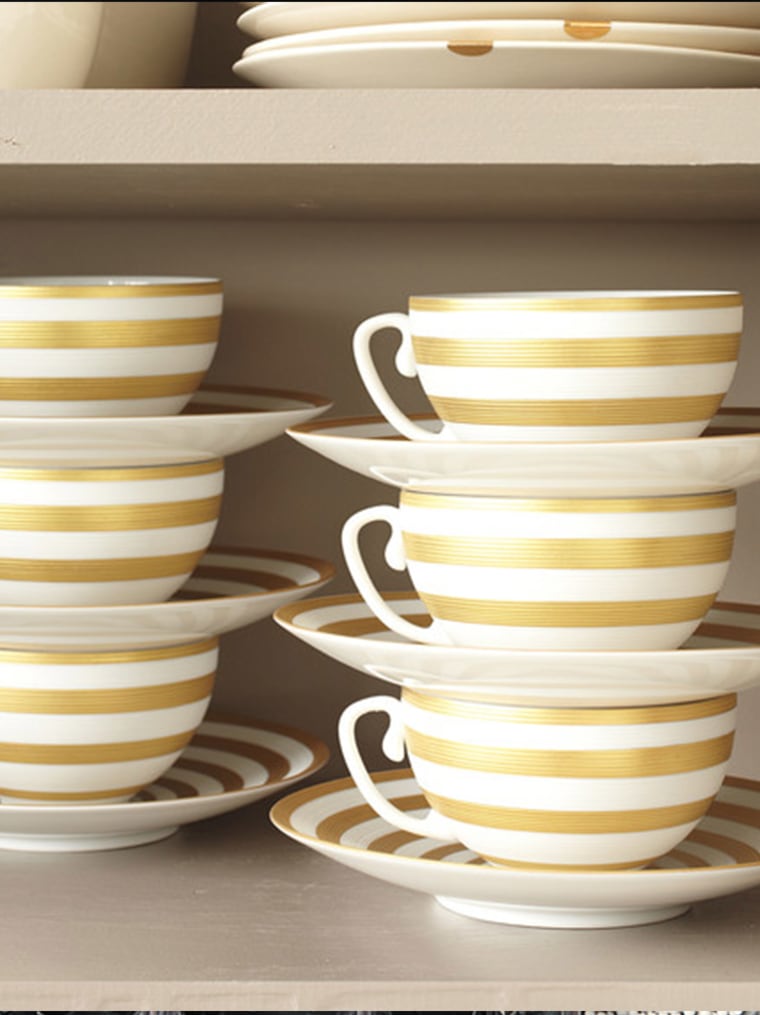 6. Use tray dividers
It's easy to increase cabinet space when using serving trays as shelf dividers. Search for trays that are about the width of the your cabinets' depth, add a piece of non-skid leather liner to the top and bottom. Sit it on top of glasses to create a shelf that doubles any cabinet's space!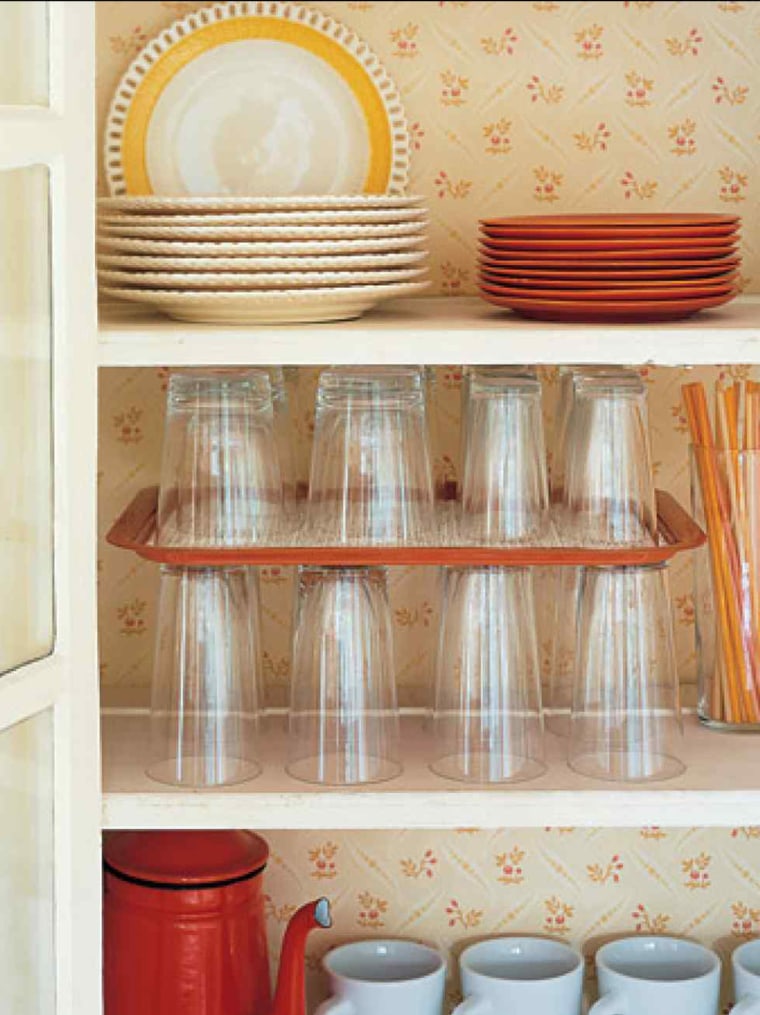 7. Take advantage of under-sink storage
Maximize the under-sink area to store sprays and home cleaners using a tension rod. Simply extend it to meet the sides of the cabinets and hang the spray bottles by their handles.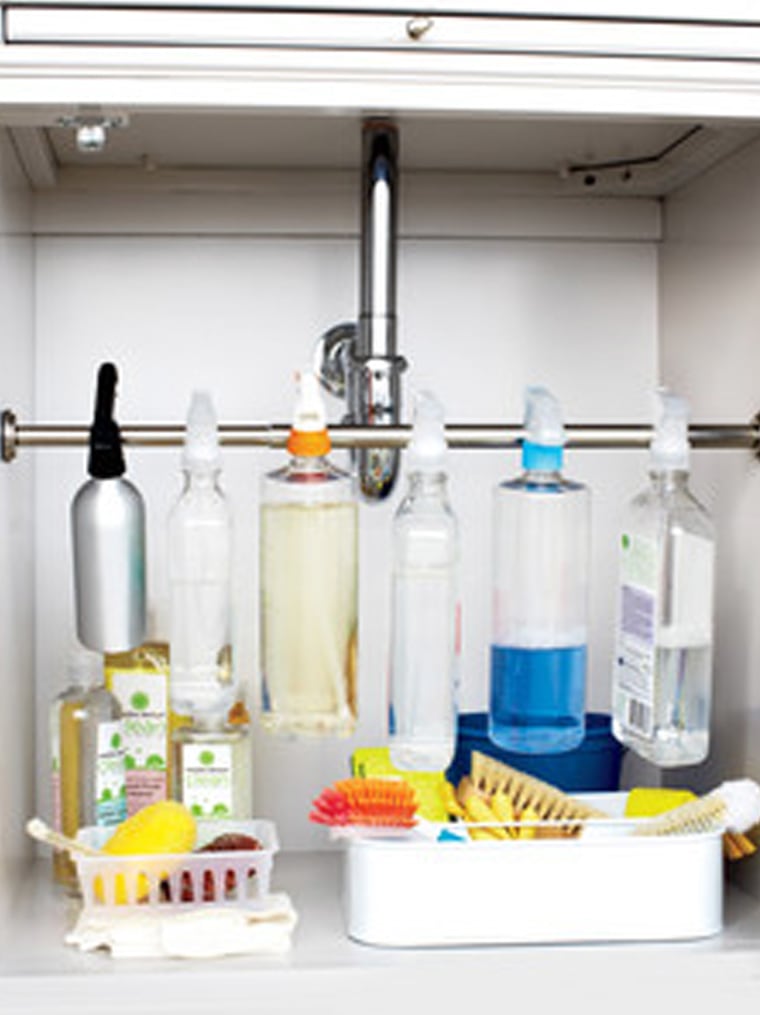 It's that simple! Martha Stewart really is the queen of clean.