We've got good news and bad news for "Friends" fans who've been longing to see the gang get back together again.
As for the good: The first trailer for the big-screen reunion you've been waiting for is here!
And the bad: It's totally fake.
But that's OK! After all, if the stars of the series are to be believed, it's unlikely that the cast will ever get back together for a real reunion. So this faux "Friends" fun is the closest we may ever come to seeing Rachel, Ross, Monica, Chandler, Phoebe and Joey all together again.
Called "The One With the Reunion," the trailer lacks glimpses of Central Perk or ridiculously spacious rent-controlled apartments, but it's packed with modern-day scenes of all the familiar faces.
The plot focuses on where the once close-knit group would be years after the 2004 series finale.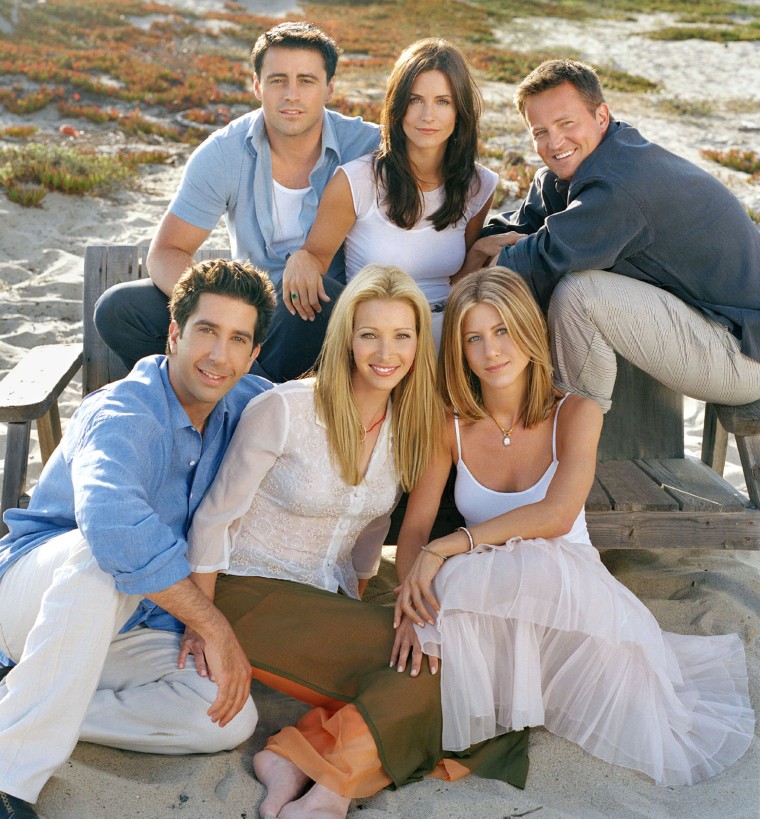 "This picks up a few years where the final season left off with (Ross' kids) Ben and Emma grown up," a description from creators at Smasher reads. "Mike and Phoebe have trouble with marriage, Monica and Chandler are getting a divorce, Joey couldn't find someone, and Ross and Rachel have trouble after many years of not being together! Filled with some surprise appearances by today's actors, along with some old friends (no pun intended), this movie will be an all-star extravaganza, while showing a lesson in being there for each other."
The clip is cobbled together from mini-reunions the stars have held on their own post-"Friends" projects — when Courteney Cox and Jennifer Aniston reunited on "Cougar Town" and when David Schwimmer paid a visit to Matt LeBlanc's "Episodes."
But in this case, the sum is greater than the parts, as almost 4 million views on YouTube and thousands of fan comments prove.