Matt LeBlanc is siding with his former "Friends" castmates who think a revival of the show is a bad idea.
During a visit to the "Steve" show on Monday, the 50-year-old "Man With a Plan" star explained to host Steve Harvey that reviving the beloved sitcom, which aired from 1994 to 2004 on NBC, would mean seeing the Central Perk gang at midlife.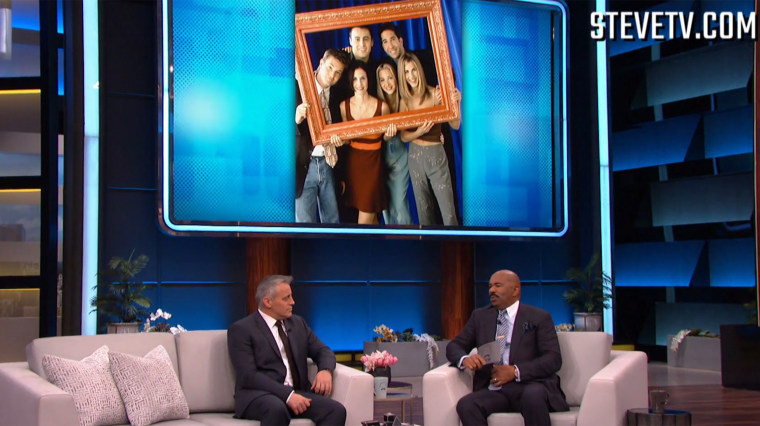 "Like, 'Old Friends'? Personally, I don't think so," said LeBlanc. "I've talked to the writers about it. That show was about a very finite period in your life, between 20 and 30, when you're out of school but your life hadn't really started yet and your friends are your family, and you're kind of finding your way. When that period is over, it's over."
Excitement about a reunion between Joey, Rachel, Ross, Monica, Chandler and Phoebe heated up again after a fan-made "Friends" movie trailer on YouTube quickly went viral in January.
But, while the actor's former co-star Jennifer Aniston teased "Friends" fans last month by suggesting that "anything is a possibility," LeBlanc thinks the whole idea is plain silly.
"All the characters have gone their separate ways," he told Harvey.
Besides, he said, Joey Tribbiani's life today wouldn't make for must-watch TV.
"I always have this standard go-to joke when people say, 'We want to see what Joey's doing now.' Nobody wants to see Joey at his colonoscopy! Nobody wants to see that," he said.