It's true that TV offers an escape from reality, but sometimes it goes far beyond what's possible. Special effects, medical miracles, huge and inexpensive apartments in New York City, etc. Case in point, Monica Geller's pad in "Friends."
The New York Post looked at some of the most coveted real estate on TV and revealed the going rate for similar properties in real life. And most of our favorite properties would cost a very pretty penny.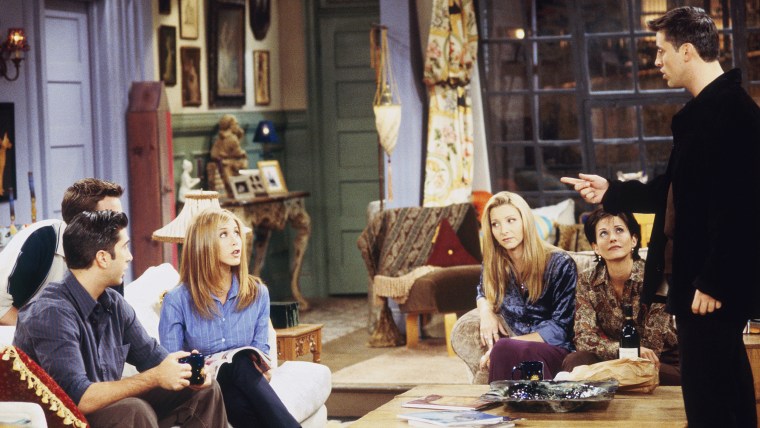 According to the article, Monica's two-bedroom, one-bath apartment with an open kitchen/living room and outdoor terrace in New York City's West Village would cost at least $4,500 a month.
Former interior designer Iñaki Aliste Lizarralde researched the fictional space, as well as properties in the area, to come up with the number. The average rent in the neighborhood is around $4,000, but anyone who watched "Friends" (and has done the real estate game in NYC) knows that the apartment would be considered a gem in the market — and a higher price tag would certainly come along with it.
The writers worked up a somewhat legitimate story line to make the 20-something TV chef and her roommates be able to afford the place on their salaries: a rent-controlled inheritance from her grandmother.
Just as "Friends" viewers walked away with a deep desire to find their "lobster," they also dreamed of the day a family member would bestow upon them an inexpensive apartment in the heart of the city.
The famous NYC dwelling wasn't the only place featured in the Post article. Here are the others:
Jerry Seinfeld's NYC apartment in "Seinfeld — $3,400/month
Carrie Bradshaw's NYC apartment in "Sex & The City" — $2,700/month
Sheldon and Leonard's California apartment in "Big Bang Theory" — $2,000/month
Main NYC apartment in "How I Met Your Mother" — $3,000/month
Will and Grace's NYC apartment in "Will & Grace" — $6,750/month
Lorelai Gilmore's home in "Gilmore Girls" — $500,000
The Simpsons' home in "The Simpsons" — $375,000
For the full article, click here.