Guess what? It's not too late to give some pretty awesome holiday gifts!
Style expert Chassie Post stopped by Studio 1A to share with Kathie Lee and Hoda gifts that will thrill even the pickiest people on your list. And the best part — order today and they will arrive by Christmas, and some will even ship for free! Make sure to read shipping details next to each brand and happy gifting!
If you missed our post from yesterday, you can find even more last-minute gifts with rush shipping through the 22nd, here.
Amazon
Amazon really delivers, pun intended! All the gifts selected below are available via Amazon Prime, and if you order today, will arrive at your door by Christmas.
Maria Shireen Hair Tie Bracelet, $45, Amazon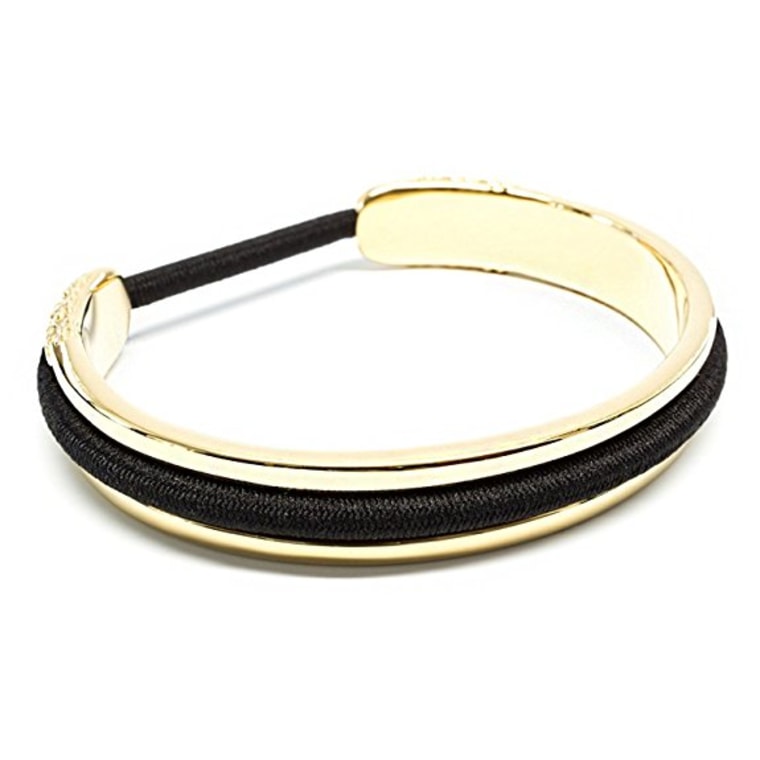 Maria Shireen's hair tie bracelets are the stylish answer to the question of what to do with those hair ties that constantly end up on your wrist! Her bracelets transform your hair tie into a fashionable bracelet. Just slip the hair tie into the bracelet's groove and volia! They come in several styles — you might have even seen them on the wrists of celebs like Alyssa Milano, Chrissy Teigen and more.
Dear Drew by Drew Barrymore Hair Tools, $50-$169, Amazon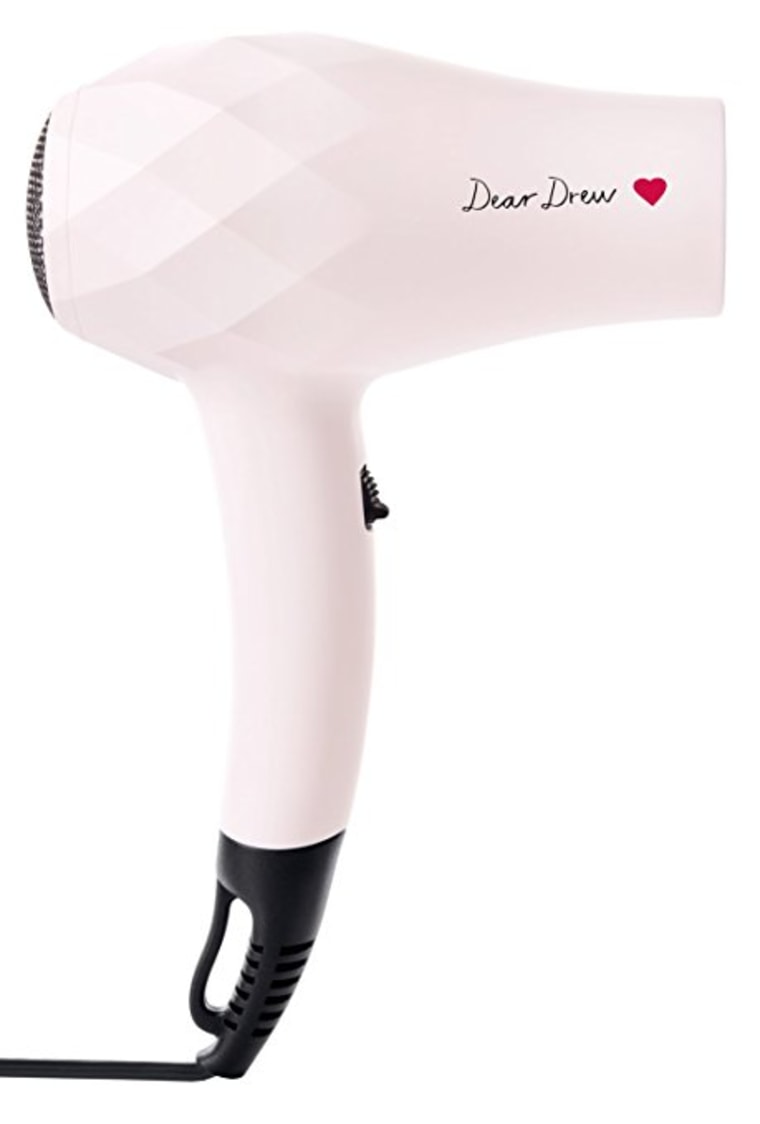 This is the "You are Powerful" Ionic Ceramic Dryer from Drew Barrymore's line for $171. When you need some power, this blush pink hair dryer will get the job done!
Drew Barrymore's just launched her new brand Dear Drew on Amazon and we are fans! Dear Drew includes everything from clothing, accessories to hair tools. And boy, does this brand channel what we love about Drew so perfectly. It is playful, thoughtful and empowering. We can't get enough of her hair tools with names proudly displayed on the boxes like "You are Adventurous" for her travel hair dryer ($50), "You are Playful" for her curling iron ($125) and "You are Sleek" for her ceramic fiber styling iron ($131). Plus, they are all blush pink. How adorable is that?
Tiny Arcade Space Invaders Miniature Arcade Game, $25, Amazon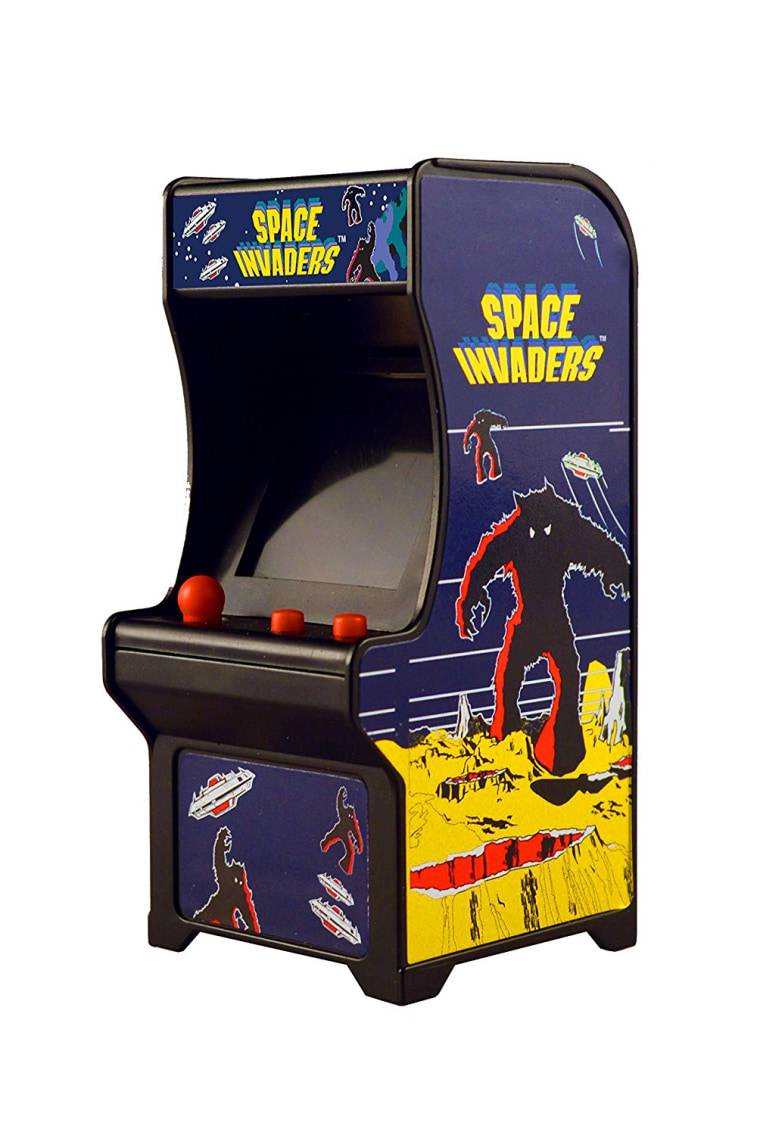 The universe has heard our collective plea for really, really, really small arcade games. To be more specific, Tiny Arcade is actually the company that heeded the call, and you guys won't believe how obsessed you will be with "world's smallest arcade games." From Tiny Space Invaders to Tiny Galaxian to Tiny Pac Man to of course, my favorite, Tiny Ms. Pac Man, there are so many options. And believe us, just because they are palm size (truly just inches) doesn't mean that they are any less addictive! They are fully functioning games with authentic sound and come with a key chain for easy carrying.
206 Collective Women's Pearson Shearling Moccasin Slipper, $60, Amazon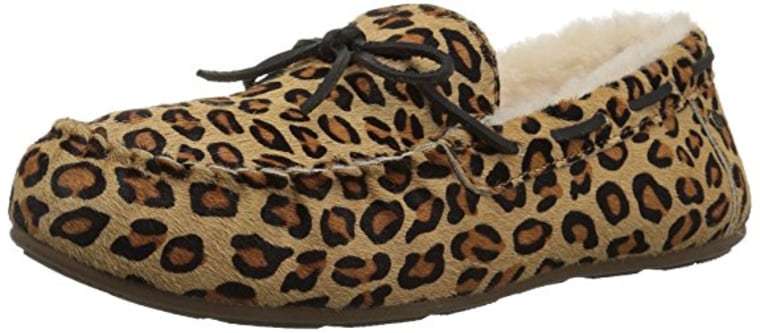 The Pearson Shearling Moccasin Slippers are the perfect gift for the gal who likes to lounge stylishly. These cosy slippers come in seven different styles, from tartan to pink suede to even leopard.
206 Collective Women's Roosevelt Shearling Slide Slipper, $50, Amazon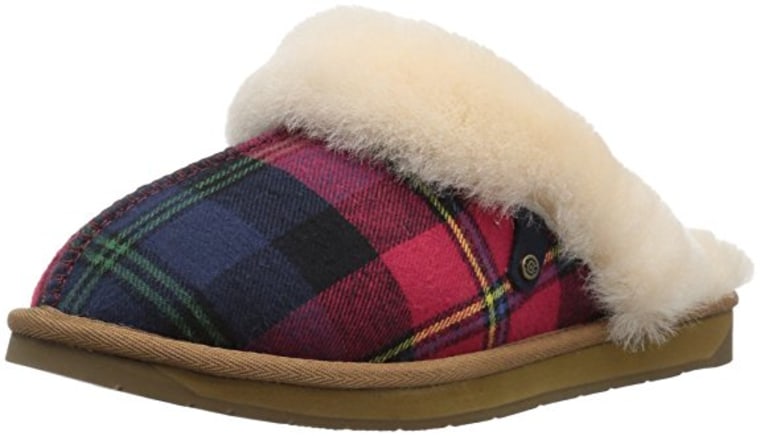 Three cheers for the 206 Collective Roosevelt Slide Slipper. Five different styles, each as comfy and cozy as the next. Trust us, you won't want to take these off. These also come in a men's version for $25, so there's no need for men to miss out in the luxuriously cozy slipper department.
206 Collective Men's Bower Collapsible Back Shearling Moccasin Slipper, $60, Amazon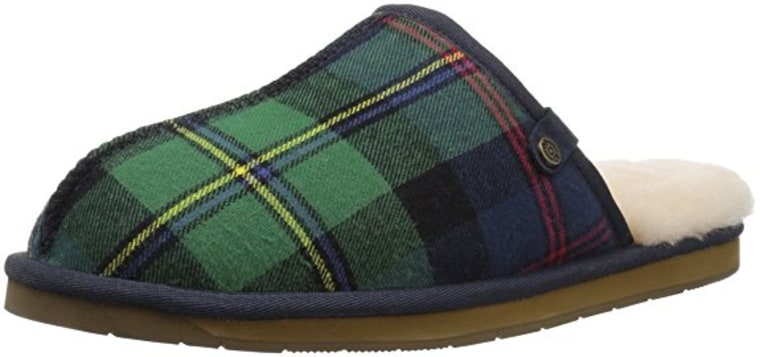 And if the slide slipper is not the fellow on your list's thing, the Bower Men's Collapsible Back Shearling Moccasin might do the trick. He can wear the slipper like a traditional moccasin or wear them as a slide, as the back collapses.
UNDER DESK Pedal Bicycle Exerciser, $40, Amazon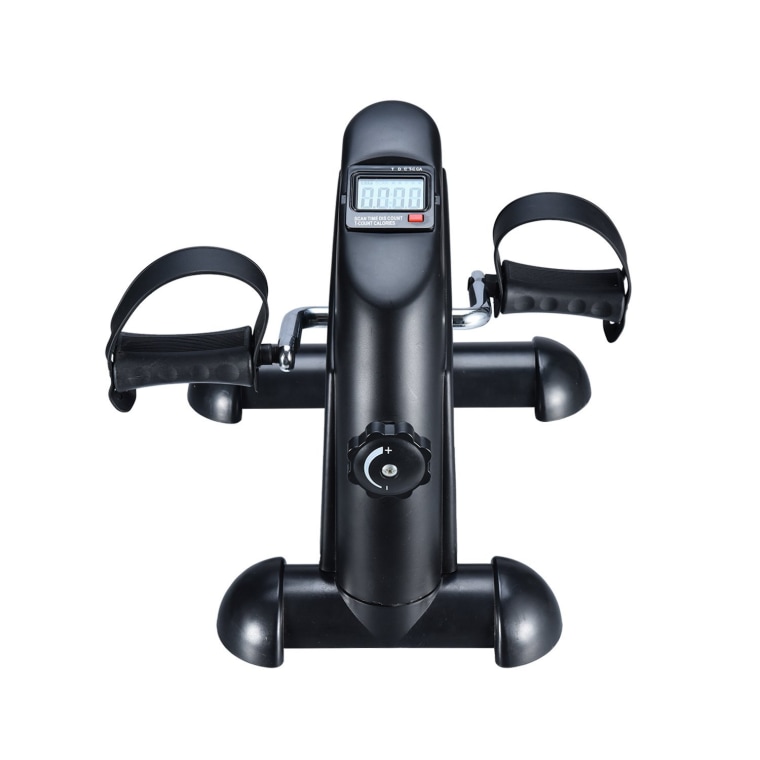 Make sure your giftee stays fit at the office (or the home office) with an under desk bicycle exerciser. Or get a little workout in while watching TV!
Bloomingdales
Bloomingdales is known for its wide array of fantastic and fashionable gifts. You are sure to find something for everyone at this venerable retailer's site. We found everything from sassy tassel earrings to to next-level travel pillows to even giant snow tubes. And if you order today by 5:00 pm EST your gift ships for free and will arrive in time for Christmas.
BaubleBar Gabriela Tiered Tassel Earrings, $48, Bloomingdales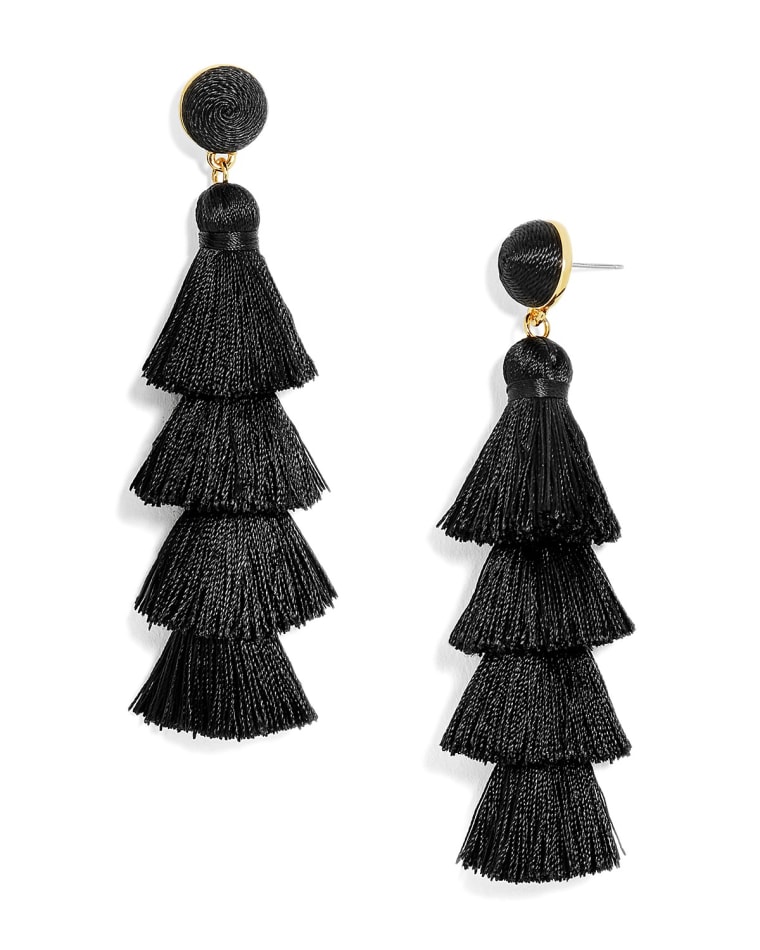 The tassel's still got it! No ear bib can match the festive nature of these tiered tassels. Choose one in every color to ensure that you make a statement this holiday season and beyond.
Evolution Travel Pillow, $40, Bloomingdales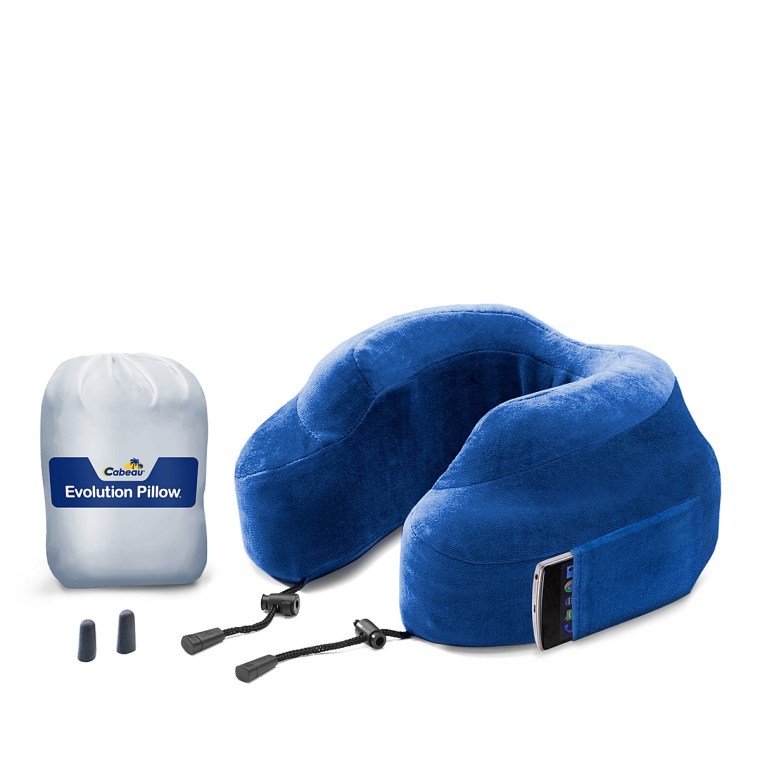 These pillows will have you traveling in incredible comfort! They weigh less than a pound and boast memory foam for premium support. There is also a washable cover.
Big Mouth Yeti Snowtube, $25, Bloomingdales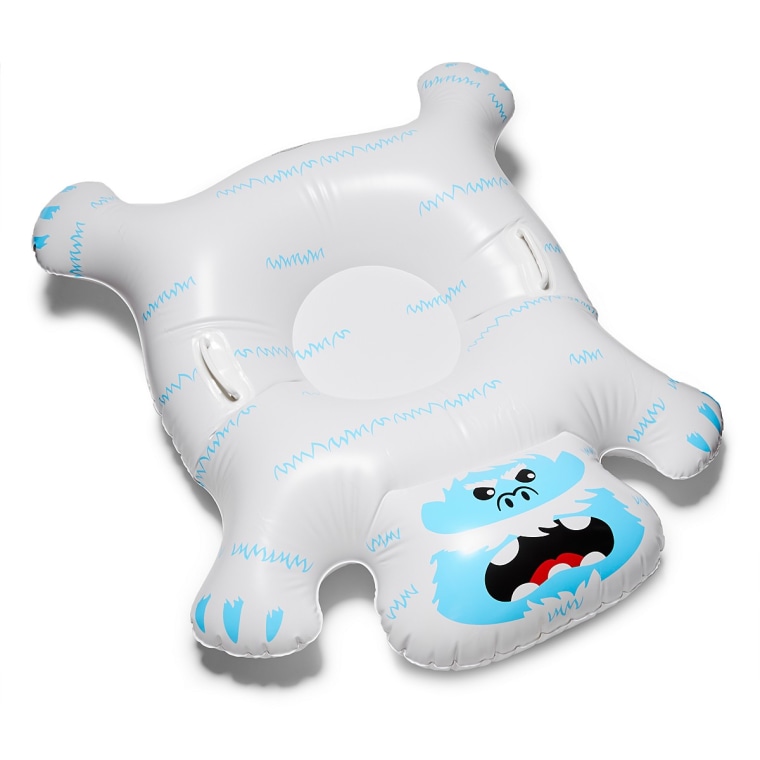 The ultimate gift for the kids (and kids at heart) who live in snowy climbs! These giant snow tubes will ensure that your giftee will be king of the hill at the next sledding adventure. And the fact that they will be sliding on a Yeti? High five all around!
Seedling Design Your Own Super-Hero Mask, $20, Bloomingdales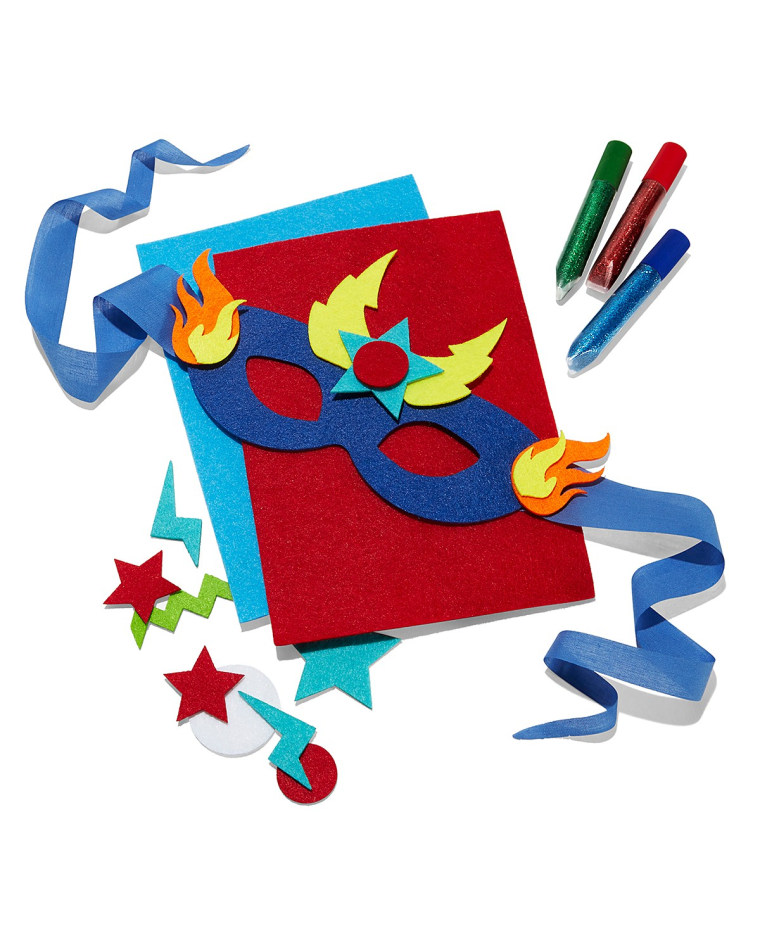 This is a fun DIY project that should occupy a creative crafternoon for the young superheroes in your life! Comes with everything they need to create a pretty impressive costume that will inspire leaping tall buildings in a single bound.
Draper James
With Draper James, Reese Witherspoon has created a lifestyle brand that is the embodiment of gracious Southern living. Named for and inspired by her grandparents, whom she says are her greatest influences, Reese brings us her family's signature and welcoming Southern style. From clothing to accessories, to home wares to pet accessories, giftables and more, you will find, as Reese might say, something for everyone, y'all!
Y'all Mittens, $45, Draper James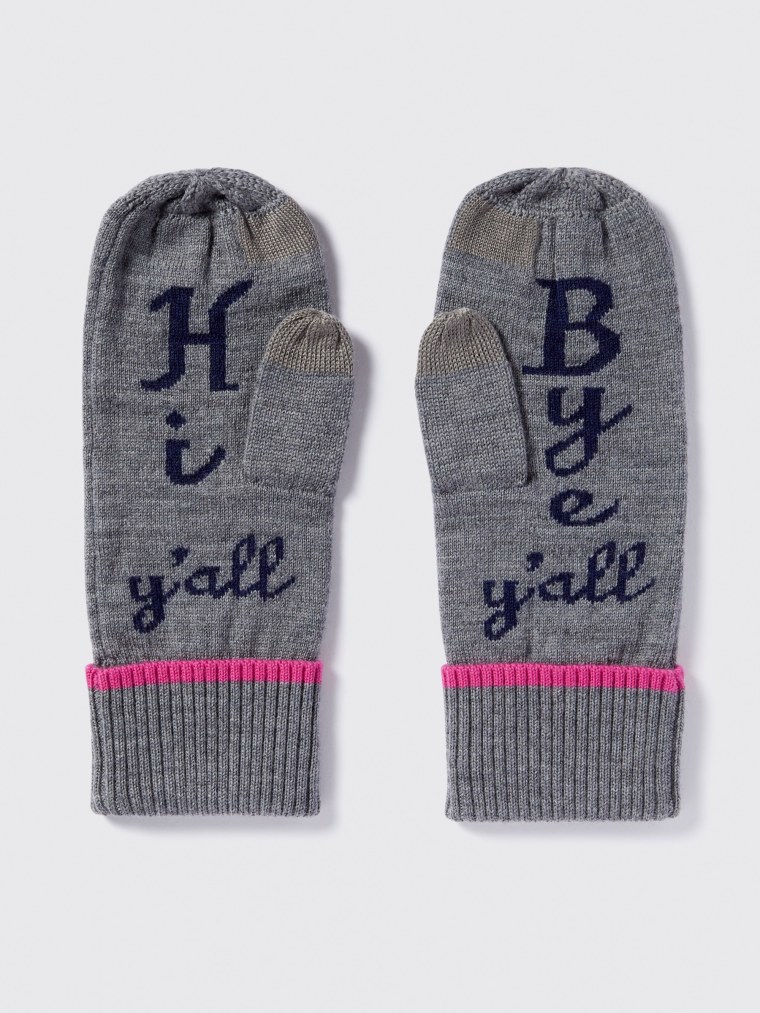 Too cute! One mitten says, "Hi y'all" and the other says, "Bye y'all." Our bases are covered.
Belle of the Ball Canvas Pouch, $30, Draper James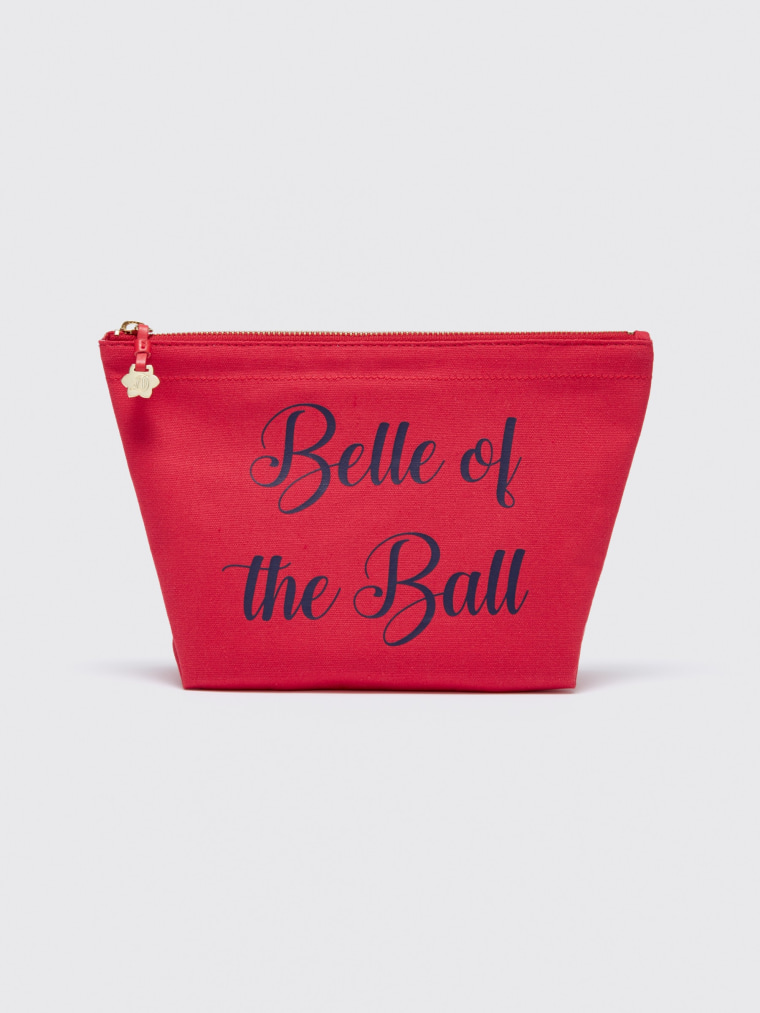 The perfect canvas pouch with spill-proof lining is perfect for cosmetics or just about anything at all. And it never hurts to have a sweet Southern phrase emblazoned across your little bag.
Spirit Cool It Y'all Tote, $68, Draper James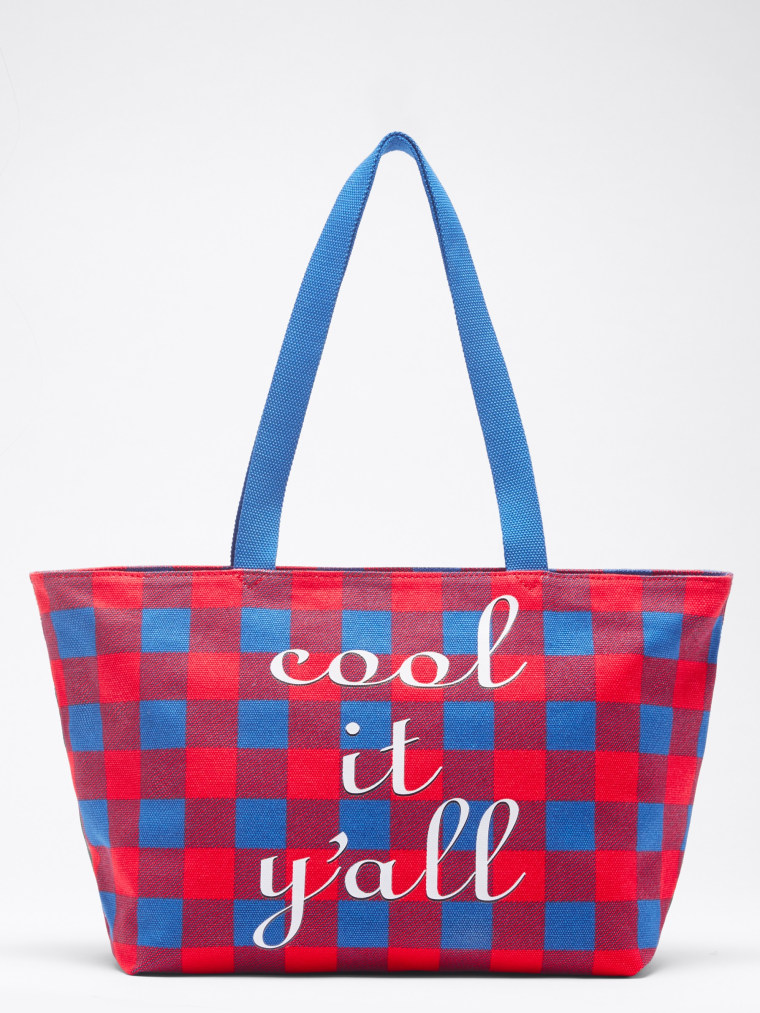 This cooler tote adorably keeps your picnic or favorite beverages cool while you are on the go. And we love the clever phrase!
What Would Dolly Do Tee, $38, Draper James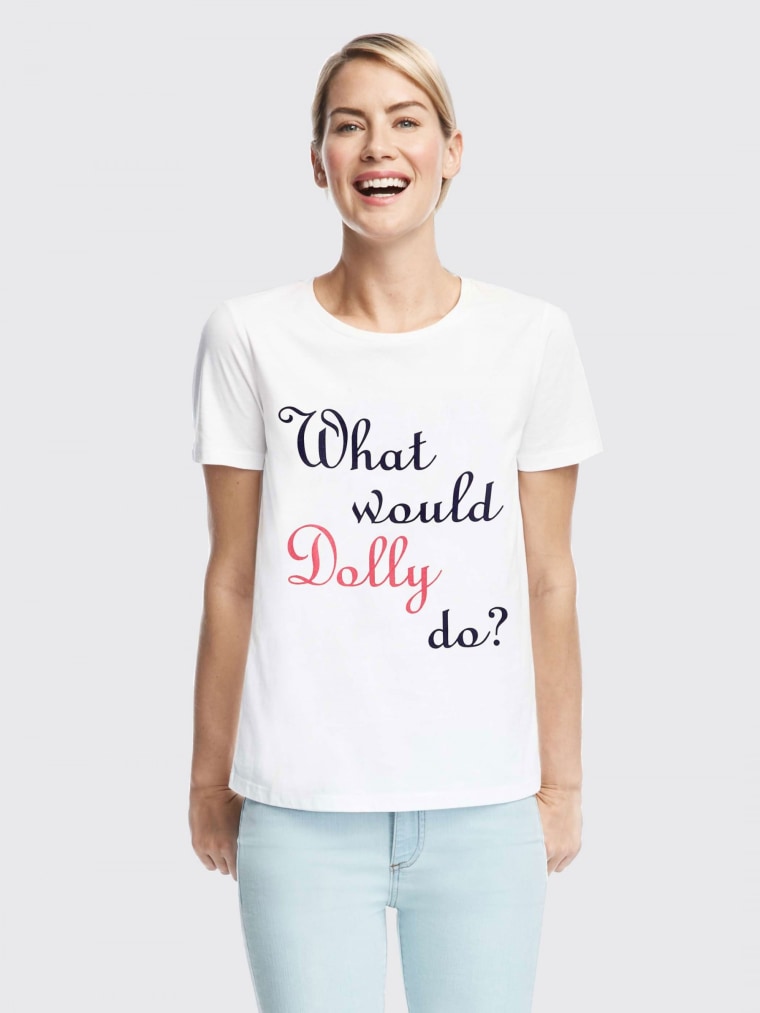 When in doubt, I think we could all benefit from pondering, "What would Dolly do?" This tee shirt can serve as a helpful reminder that inspiration in the form of the great Dolly Parton always awaits.
Keep It Merry Trinket Tray, $28, Draper James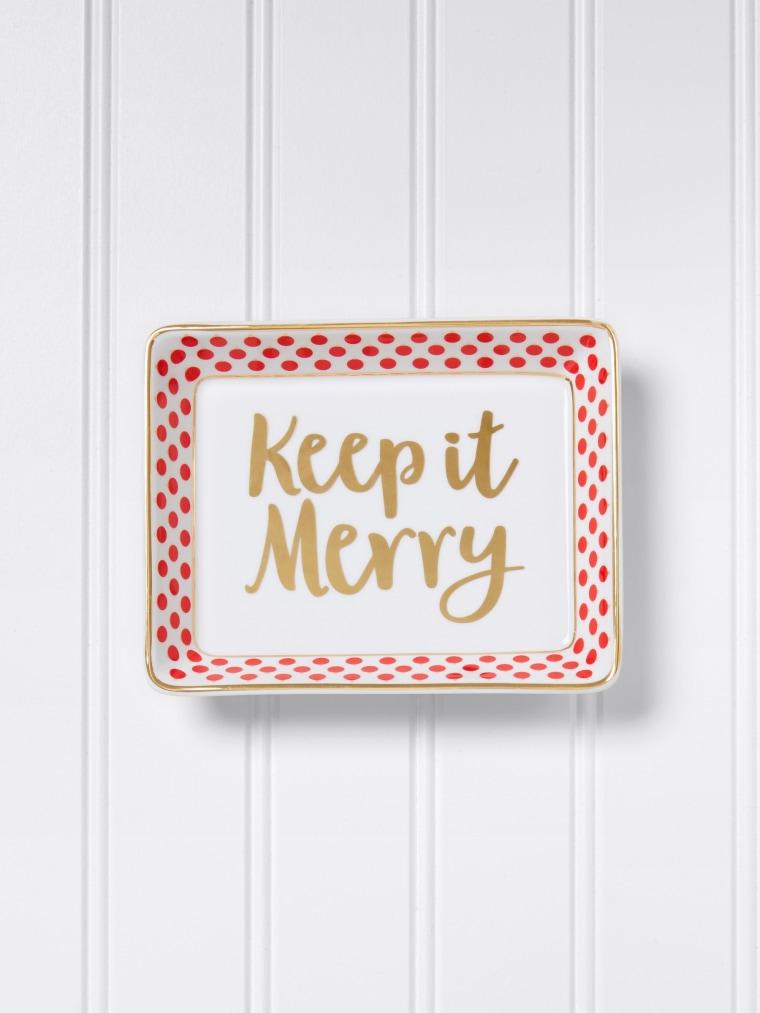 This festive little tray brightens up any surface with its holiday spirit and positive vibe.
Modcloth
Modcloth is known (and beloved) for its fabulously fun style and home decor offerings. This year, they really went all out in the gift department. Such quirk! Such pizazz! Such spirit! From T-Rex lamps to sushi socks, Modcloth will surprise and delight! And for delivery by Christmas, order by Dec. 20 using ASAP shipping for $21.
Planetarium Pop-Up Book By Chronicle Books, $25, Modcloth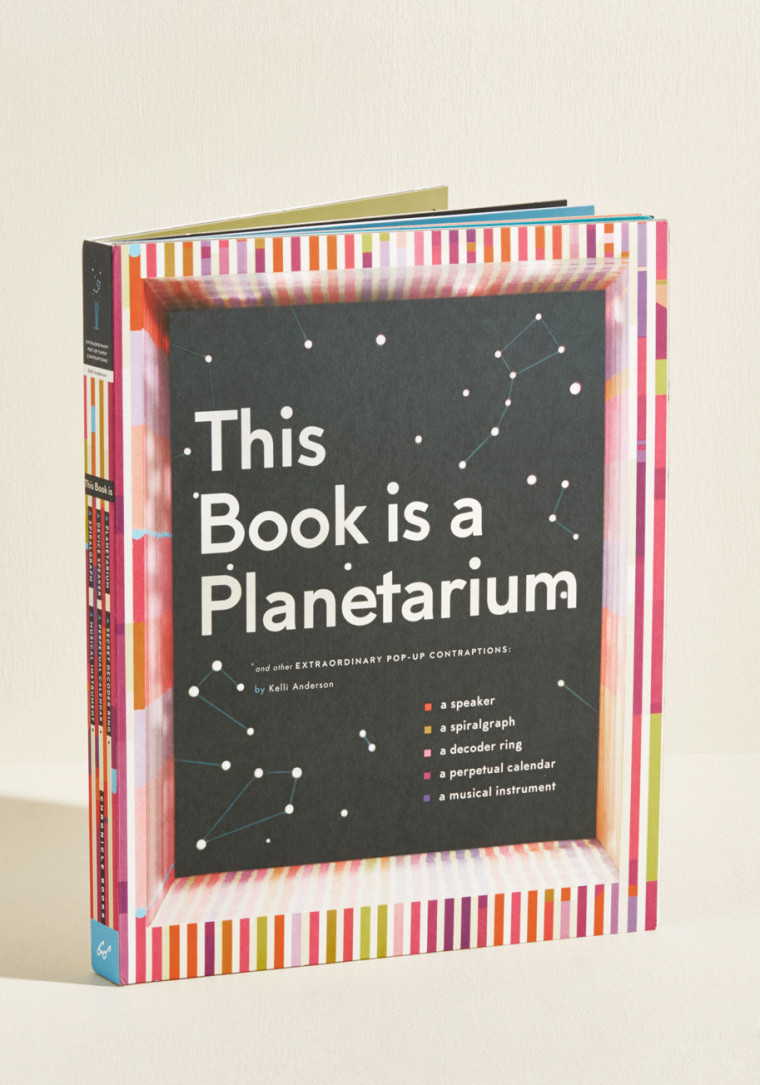 This pop-up book is not to be believed and is a work of paper art! Created by the talented Kelli Anderson, she tests the limits of paper while engaging us in planets and "Other Extraordinary Pop-Up Contraptions"!
I Came, I Spa Sheet Mask Set in Multi, $25, Modcloth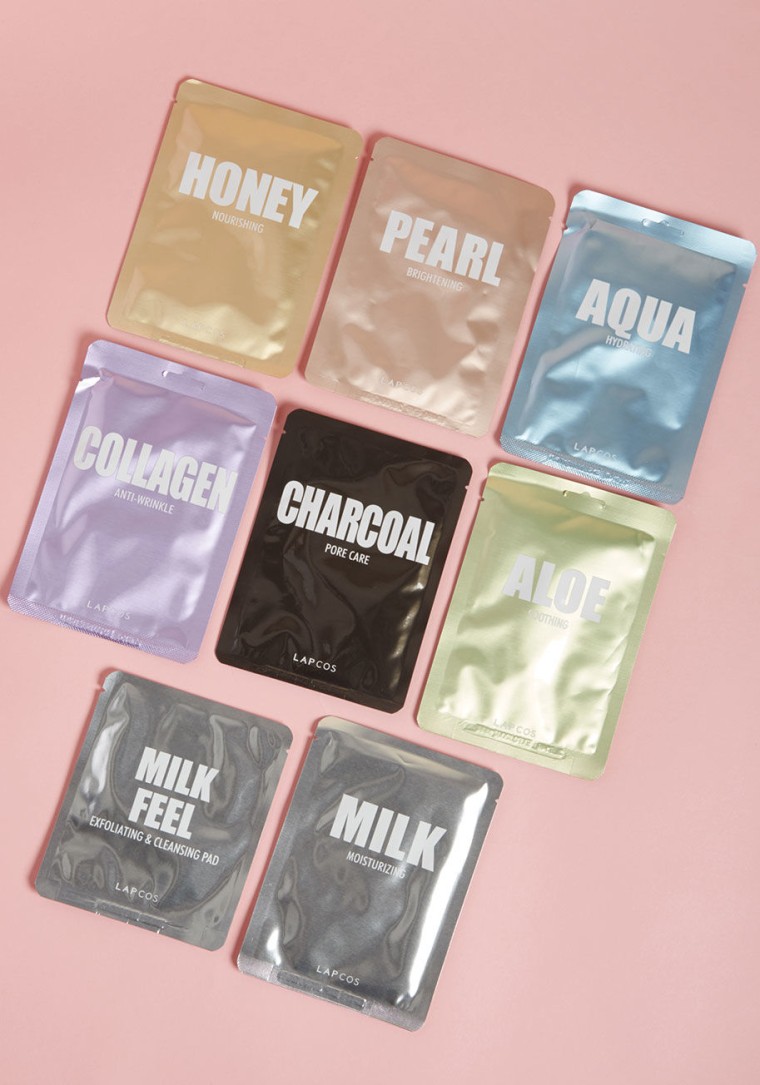 Sheet masks are an enormous trend in the beauty world these days, and this set comes with seven different options — one for each day of the beauty week your recipient will undoubtably plan.
Sea-son to Snuggle USB Foot Warmers, $39. Modcloth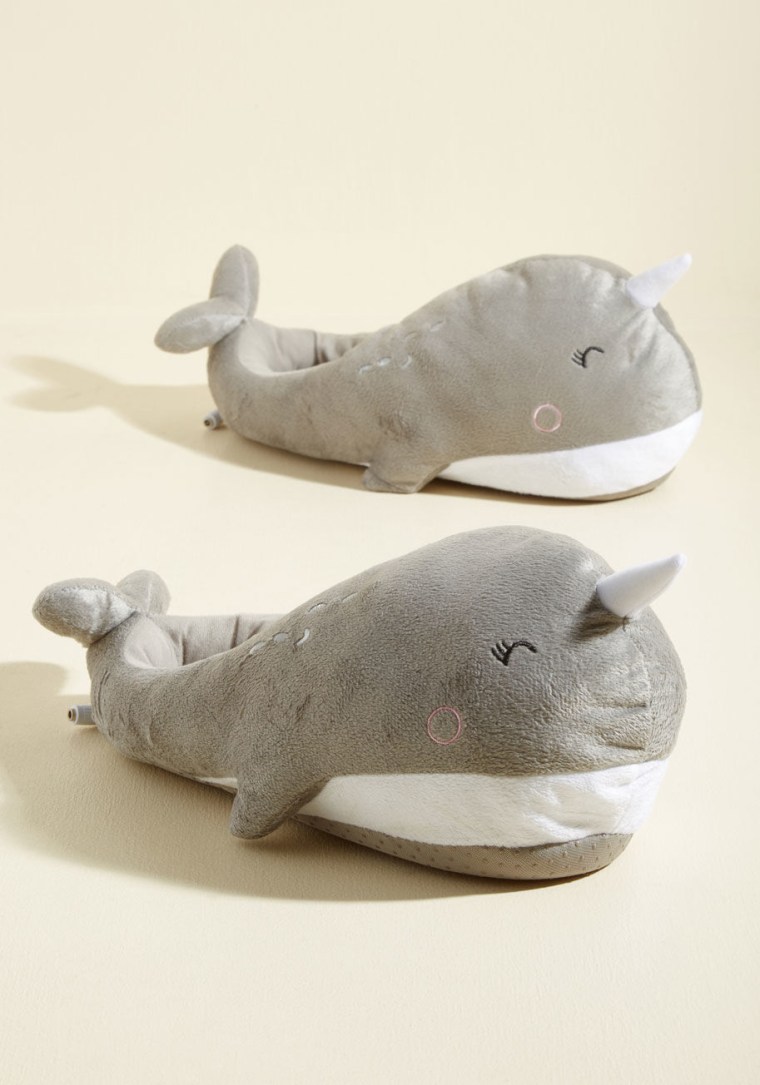 Look out, because these snuggly slippers are about to blow your mind! Not only is this fun, plush footwear a blast to relax in, but these slippers also keep your tootsies heated. They are powered by your computer, which is connected by a USB cord! Woah!
Sight for Saur Eyes Lamp in T-Rex, $39, Modcloth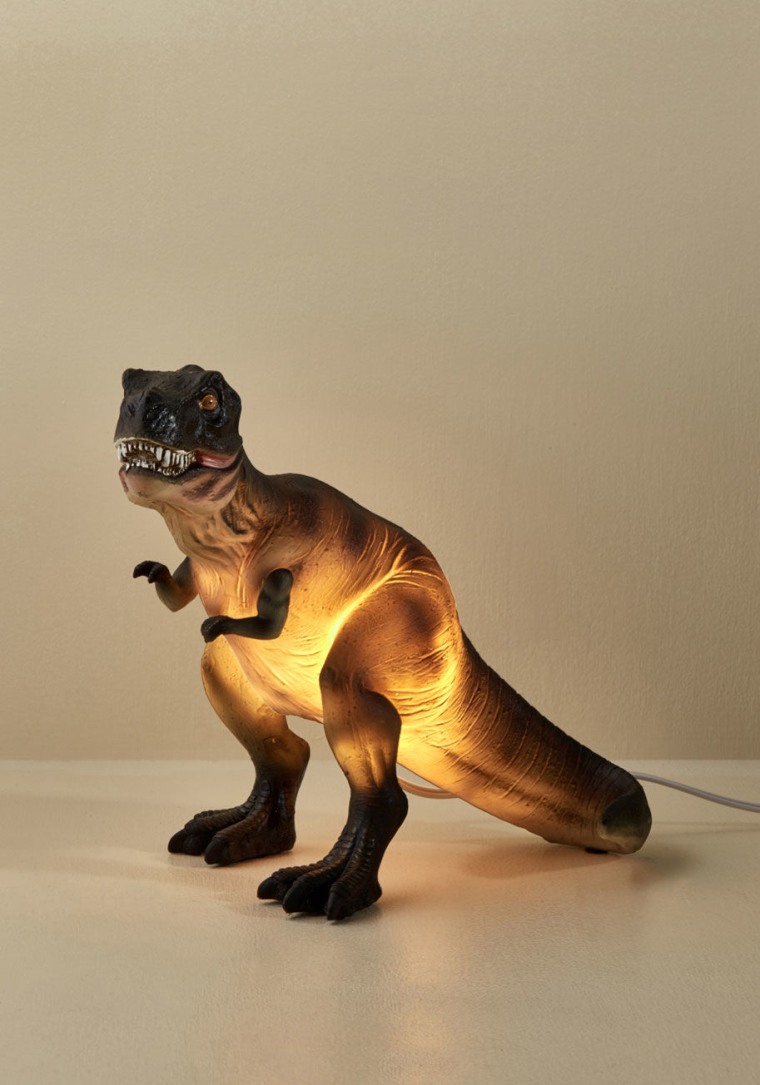 For the dino lovers in your life, these lamps come in three different versions from, T-rex to triceratops. They are oddly chic and a perfect statement item in the corner of a room or on a shelf.
Raw and Order Socks in Salmon Roe, $12, Modcloth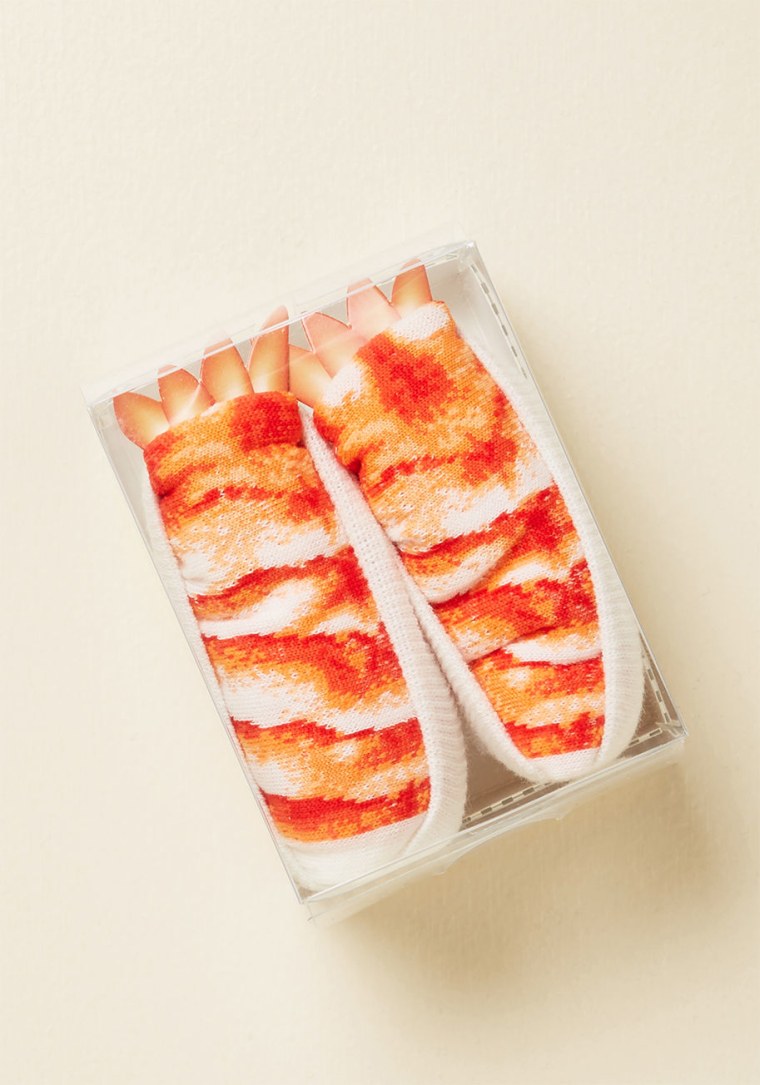 These hilarious socks make the perfect stocking stuffer for your sushi-loving friend. Right now, if you buy two pairs you get 30 percent off. Now that's a steal!
Just Hit Send
Just Hit Send is a fortuitous find for the last-minute gift shopper. Through thoughtful curation of gift boxes filled with exciting "artisanal discovery products" (and more!), Just Hit Send does the heavy lifting and searches for those cool gifts, so all you have to do is "Just Hit Send." From gifts designed to pamper, to gifts designed to entertain, to presents for your favorite four-legged friends, they've got the solution for the hard-to-shop-for person on your list. Order by 3:00 CST Wednesday for delivery by Christmas with a shipping price of $12.
The Entertainer, $95, Just Hit Send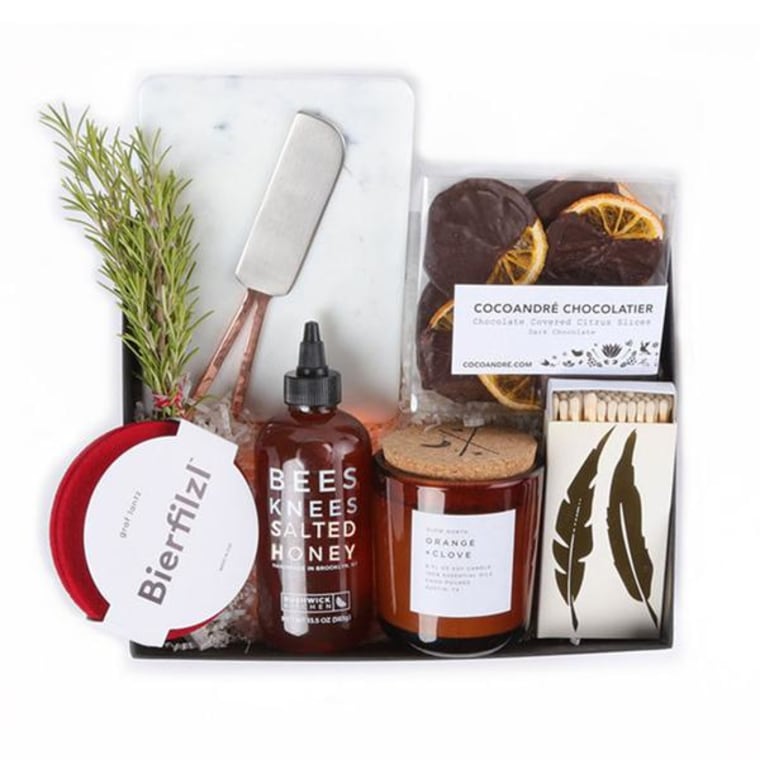 For the hostess with the most-ess, this gourmet box of treats also includes everything needed to put on quite the spread! From a cheeseboard and knife to coasters to salted honey and even a clove candle, this selection is perfect for celebrating the season.
Pamper, $70, Just Hit Send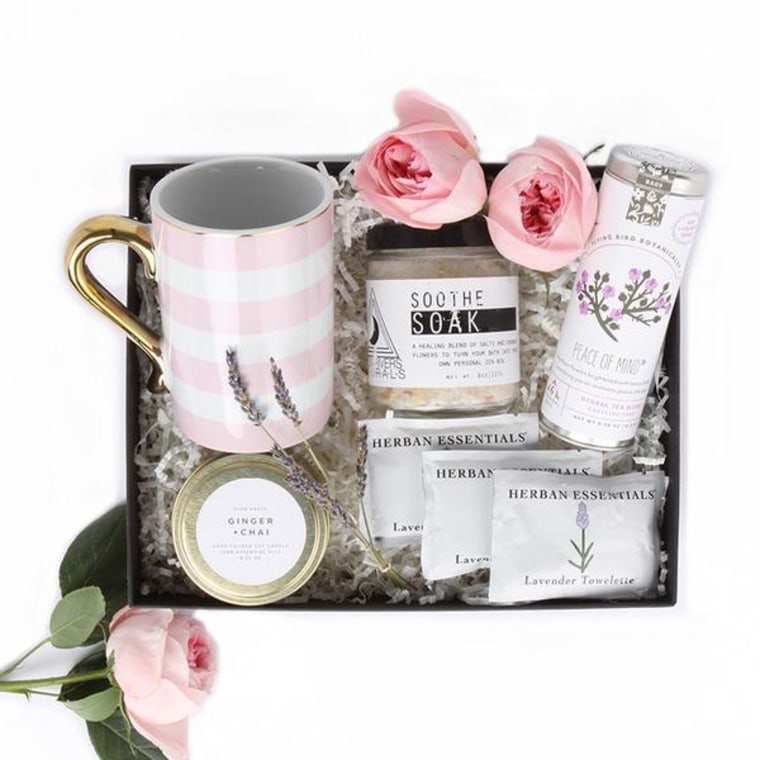 We all need a little pampering, and this curated box will deliver the gift of relaxation. It's got lavender towelettes, botanica tea and soothing bath salts just to get things started. This gift is a never-go-wrong option.
Best Furry Friend, $40, Just Hit Send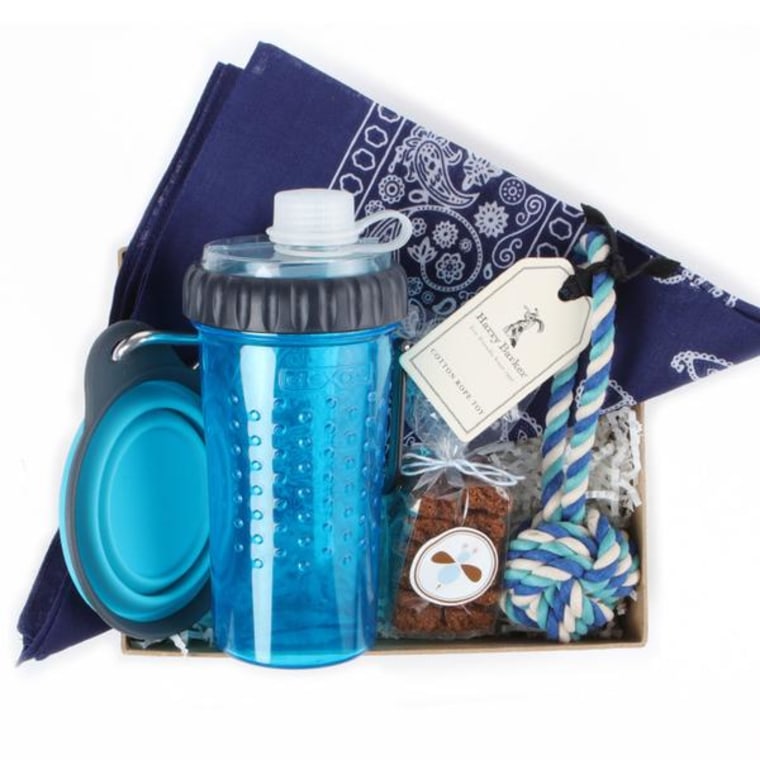 There's even a gift box for your four-legged friends! Just Hit Send is quite the thoughtful gift composer. Toys, bones, treats and collapsible bowls are just a few of the treasures that await your furry fave!