Don't get me wrong: I love summer. But my girls don't.
In fact, I'm not that keen on the sheen that is boob sweat either. It's uncomfortable and even worse, can lead to clogged pores. Since I don't have the patience for dealing with the acne on my face let alone dealing with body acne, I recently decided to try Soma's "Cooling" Wireless Bra.
It's a newer style so it only has 49 reviews (for comparison Soma's best-selling bra, the Vanishing Back Bra, has over 1,300 reviews). But it already has a 4.4-star rating and $54 didn't seem like too much to pay if it meant preventing that dreaded buildup of moisture that could otherwise ruin a beautiful summer day.
What is a "cooling" bra?
I've been wearing bras for almost 20 years now. But I've never heard of a cooling bra. To me, the descriptor conjures up images of gel. It sounded like a bra you put in the fridge before wearing. I was so curious in fact that I emailed Soma and asked what exactly makes the bra "cooling."
"The fabric of the bra is designed to transfer heat away from the body and has quick drying properties," the brand told TODAY. "Additionally, the bra stays cool after wash and offers breathable cups."
As for the body of this bra, it's 83% nylon and 17% spandex. Both materials are commonly used in activewear.
How is it different from my go-to bras?
I'm as active as I am flat chested so I usually live in sports bras, especially when I'm sweating. My moisture-wicking go-to's are Lululemon's classic Flow Y Bra and Icebreaker's Cool-Lite Meld Zone Bra. (My more well-endowed cousin swears by Title Nine's Tech Athena Sports Bra for working out.) But of course there are plenty of summertime occasions, such as weddings, when a sports bra simply won't do. The trick in that case is to find a normal bra that keeps you both cool and comfortable. Soma's Cooling Wireless Bra promised to deliver on both.
It earns major points for quality and color
While it's not the sexiest of lingerie, this bra has quality construction. Just by holding it in my hands and inspecting the impeccably finished seams (I used to sew when I was in 4-H), I knew it would be a smart investment for my underwear drawer. The material — especially the spandex cups — is incredibly soft. It reminds me of my favorite silk eye mask for sleeping. This bra doesn't necessarily feel cool to the touch, but you can immediately tell by looking at the vented wings and mesh padding that it allows for extra airflow. I ordered a 34A in Adobe Rose — a color that looks even better in person than it did on my computer.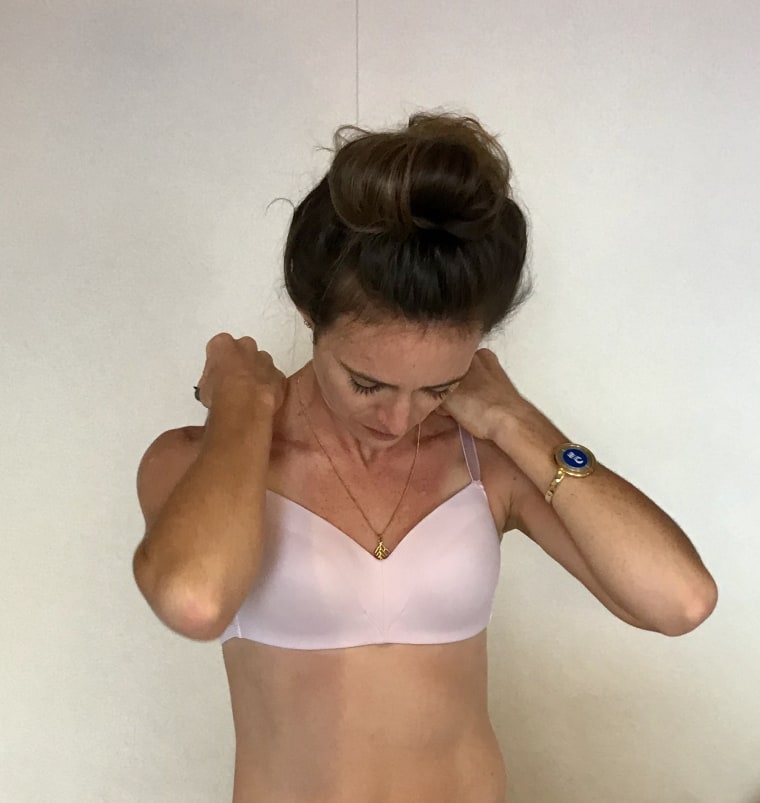 It's supportive without being constrictive
When I told one of my guy friends I was trying a new wireless bra, he asked me if that meant it was battery-operated. I laughed, but I envied him at the same time. Guys will never know what it's like to have wires digging into their rib cages. Saggy boobs are no good either, but in my experience, this bra's reinforced lining (basically a padded strip of fabric instead of a wire) at the bottom of each cup keeps the girls lifted without constantly needing to reminding them that they're wearing a bra. It's definitely the most comfortable non-sports bra I own.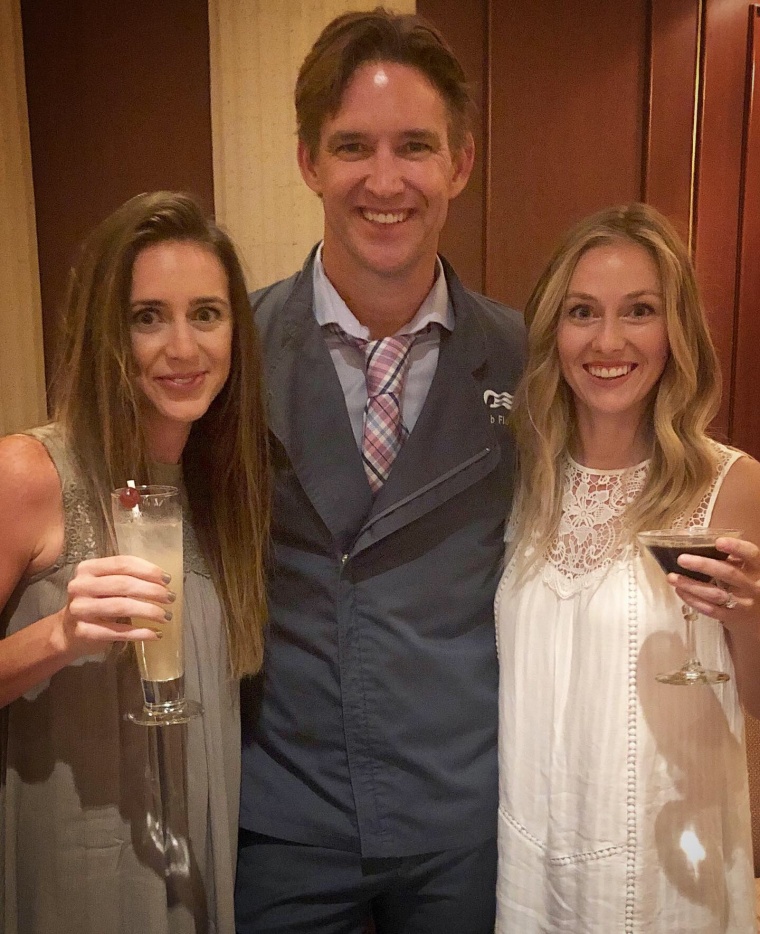 In terms of cooling, I got this bra at the perfect time because I'm currently traveling on a cruise with my cousin. Not only is it hot down here in the Caribbean, but thanks to falling asleep by the pool on the first day I'm rocking a sunburn that warrants a trip to the dermatologist when I get home. But because I still need to wear a bra with my dresses on formal nights, it helps having this one that doesn't trap heat. The bra offers full coverage and support. At the same time, however, it's super lightweight.
It's so comfortable I could sleep in it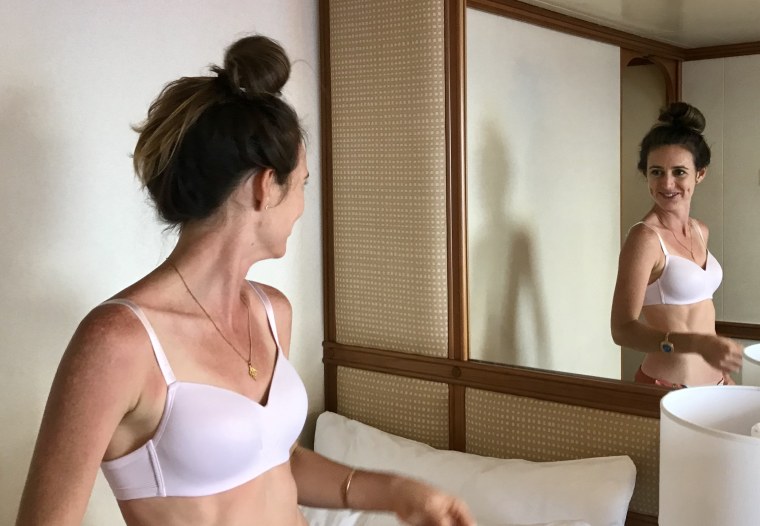 In my opinion, wearing Soma's Cooling Wireless Bra is similar to wearing a pair of Crocs. You have full mobility but you also sometimes forget you're even wearing anything at all because it's that comfortable. I never thought I'd find a bra that I wouldn't want to tear off the second I pulled into my driveway, especially during the summer months. However, I can easily see myself falling asleep in this bra. (Hopefully, for the sake of my fair skin, it doesn't happen by the pool this time.)
For more budget-friendly bra recommendations, check out:
To discover more deals, shopping tips and budget-friendly product recommendations, download the new TODAY app and subscribe to our Stuff We Love newsletter!