Here's all you need to know about Amanda Seyfried.
The first thing the star of "Mamma Mia! Here We Go Again" does, after finishing a television interview, is kick off her stilettos and slip on comfy black slides. And let out a very relieved sigh. No wonder, because the actress is decidedly low-key off-camera.
She feels the most beautiful "after an incredible workout. It's true. You know why? Those endorphins. It's after I do a hot yoga class, and after a meditation, you just feel calm," she said.
In her new film (being released by our sister company, Universal), Seyfried's Sophia is pregnant and running her mother's (played by Meryl Streep) villa on a Greek Island. In real life, Seyfried is raising a daughter with her husband, actor Thomas Sadoski. If you don't follow him on social media, you should, if only for his heartfelt and heart-melting odes to his spouse.
Speaking of Seyfriend, she's been shutting it down on this press tour, her hair and makeup being utter perfection. So we couldn't help but wonder: what products does she use in real life? Turns out, she's just as relatable, and relaxed, as you'd expect.
Maybelline Great Lash Waterproof Mascara, $5, Amazon
"I can't live without mascara. I have super-blonde lashes. I would want to accentuate my eyes. I go to CVS and buy Maybelline. I'm also addicted to Cle de Peau waterproof mascara."
You can also score this at CVS and Walmart.
Cle de Peau Perfect Lash Mascara, $50, Nordstrom
You can also get this at Neiman Marcus.
Edens Garden Yuzu Essential Oil, $31, Amazon
"I cannot live without essential oils. Now I really like yuzu. It's just an oil, a flower, through the diffuser. Before I go to sleep, I do a lavender calendula mix under my nose. Citrus in the shower to wake me up. It's just happy."
We love this essential oils diffuser, which also has solid reviews on Amazon.
Vita Coco Organic Virgin Coconut Oil, $19, Amazon
"I love coconut oil. You can get it anywhere. It's natural. It takes your makeup off."
Walmart sells this as well.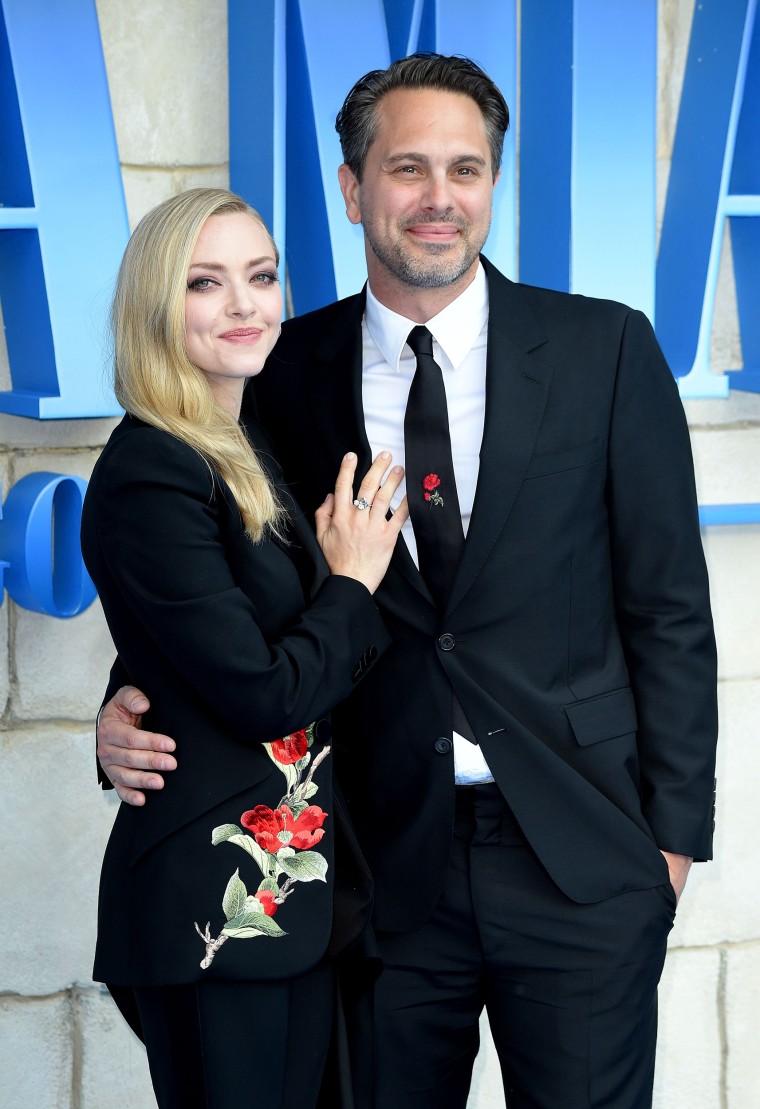 As for her daughter, Seyfriend has one go-to product:
Burt's Bees Baby 100% Natural Dusting Powder, $13, Amazon
"Burt's Bees baby powder smells incredible. It's compact. It's what I prefer to use on her."
Grab this at Walmart as well, or at Target.
More celeb beauty boosts: