We thought it was Gretchen Wieners and her hair that were full of secrets ... but lately, fellow "Mean Girl" Karen Smith (er, actress Amanda Seyfried) is giving her a run for her money!
One week after news of the secret wedding between Seyfried and actor Thomas Sadoski broke, the couple has announced the birth of their first child, a girl. A representative for Seyfried confirmed the good news to TODAY on Saturday afternoon.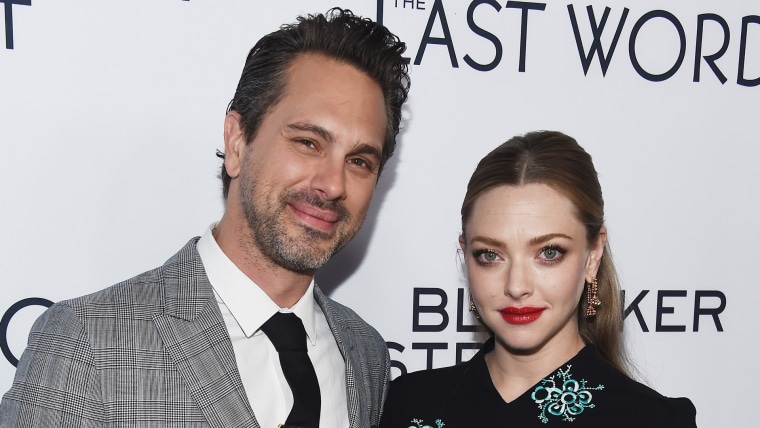 OK, fine, so this latest reveal wasn't really a secret — Seyfried announced her pregnancy in November. But still, it's been a big month for the 31-year-old, after her new husband recently disclosed on "The Late Late Show" that they'd eloped.
In 2015, Seyfried revealed her desire to start a family, telling Marie Claire UK, "I want a child. Badly."
More recently, she broached the subject of motherhood (and marriage) with Vogue Australia earlier this year, saying, "I've never been excited by anything more in my life — and ready."
She already considers herself a devoted "dog mom" to pup Finn. She told TODAY last year that Finn has "changed my life."
So if raising a dog has transformed her, we can only imagine what the joys of motherhood will bring!
RELATED: Surprise! Amanda Seyfried got married in secret ceremony
Thus far, Seyfried has been mum on her social media accounts, so we'll have to wait for more details ... like the baby's name, and whether or not she shares her mom's china doll looks.
Until then, we're hoping you soak up every blissful minute of long-awaited motherhood, Amanda!