When looking for a versatile shoe that you can take from the office to a night out on the town — without sacrificing comfort — you seriously can't go wrong with a ballet flat. However, finding the perfect pair can be a challenge. They need to be designed for long-term wear, yet sleek enough to slip-on when you're on the go.
While there are plenty of stylish options available from popular brands, Amazon customers seem to have found a hidden gem at a fraction of the price of other picks.
If you're looking for footwear you can last all day in, these ballet flats have features that should keep your feet happy for hours. Not only are they said to be constructed with an elasticized topline, a padded insole and flexible and sweat-absorbent materials, but they're also designed with padded memory foam for added comfort.
They also come in multiple color varieties and patterns — including purple, navy and leopard — and are available for less than $30.
The popular shoe has nearly 4,000 five-star ratings and is consistently ranked on the online retailer's bestsellers list for Women's Flats.
"These shoes are adorable, comfortable, and [the] fit is fantastic," one reviewer wrote. "Every time I wear them, I get compliments. Can't ask for much more!"
Another reviewer raved that these ballet flats felt more comfortable than they expected. "I usually get a blister on my heel when wearing new flats, and these were so comfortable, I never got one! I will definitely be getting more of these."
Some reviewers noted that the shoes feel narrow, so they may be better suited for those with narrow feet. But if you're worried about them being tight, we suggest grabbing one of the wide sizes. The brand also recommends ordering them in a half size larger than you normally would.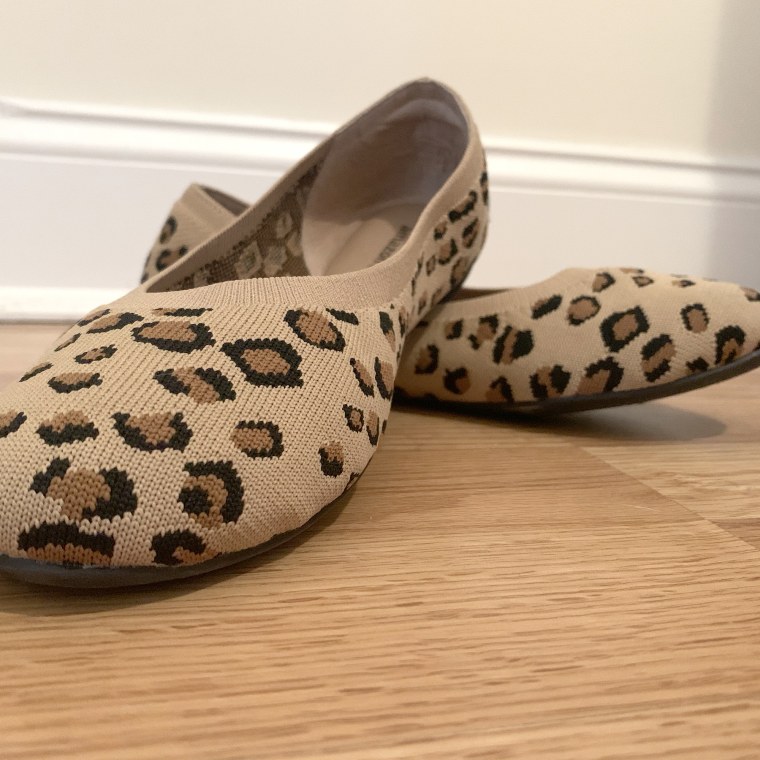 We recommend pairing these bestselling shoes with a popular crossbody bag and a casual T-shirt dress for a whole new outfit that won't break the bank!
While these casual-chic flats seem like they would make for a year-round wardrobe staple, there are also similar options — in both price and customer ratings — you can shop on Amazon right now.