While some people plan their Halloween costume months in advance with plenty of intricate details, others are looking for something a little less elaborate.
The key to this type of look is to find something that's unobtrusive, yet still makes it clear that you're participating in all the Halloween festivities. While you could always go full "Mean Girls" and opt for a simple pair of mouse ears, we've found a slightly more unique option that will help you stand out without much effort.
These flowing butterfly wings feature straps that fit over your shoulders, while a loop on the end of each ring allows you to extend the wing as you raise your arm for a dramatic effect. It's currently offered in several patterns, with some of them still available for two day Prime shipping!
We haven't had a chance to try the wings ourselves, but over 200 people have left a five-star review on Amazon so far.
"This is a super easy costume for anyone. I would especially suggest for teachers or if your office dresses up for Halloween," one reviewer wrote. "Lazy costumes are the best costumes, plus it's adorable and comes with a cute mask."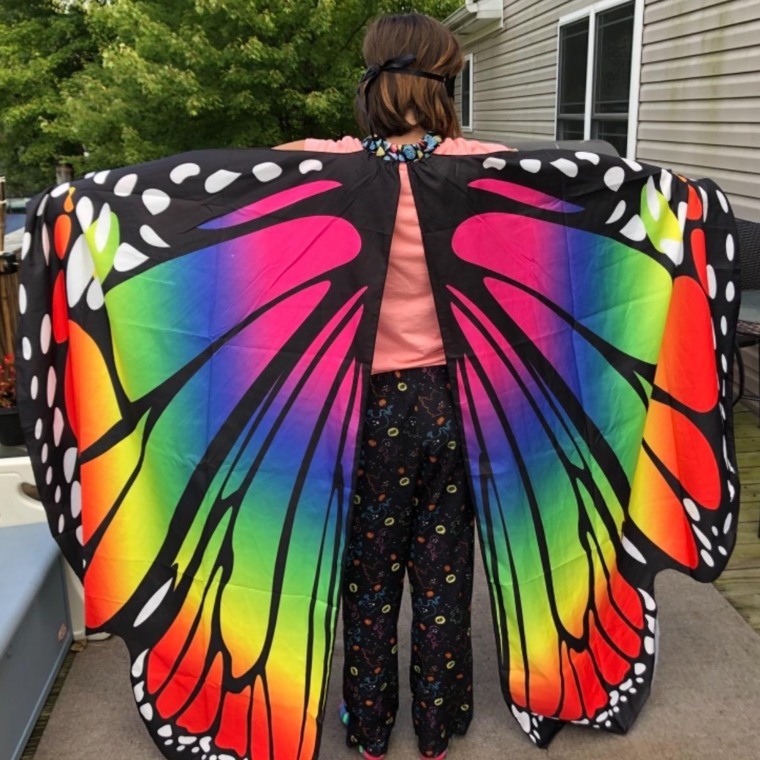 If you're looking for another option, these wings by Hitop are currently an Amazon bestseller and come in tons of styles, with some also available with Prime shipping.
If you have a bit more time on your hands and want something even more affordable, these wings from Fun World sell for as low as $9 and also have some rave reviews.