If you're a makeup lover, you most likely have a few go-to beauty staples always stashed away in your cosmetic bag for simple touch-ups, such as your favorite mascara or concealer. But sometimes there are days when you want to venture outside of your everyday look or comfort zone, whether that's adding a bold lip, defining your cheekbones with a little highlight or, for a more striking look, sculpting with contour.
If you're new to the latter, you might find applying a darker shade to your foundation a bit intimidating, no matter how many tutorials you watch. Thankfully, a number of makeup brands have been changing the contour game with innovative products, ultimately making the application process a little easier (and less like an elaborate face-painting project).
When Tarte announced that it was launching a new contour product to join the bestselling Shape Tape collection, everyone in the makeup community couldn't wait to get their hands on it. And since its launch in early January, Sculpt Tape has joined its counterpart, Shape Tape concealer, and gone completely viral. If you search #sculpttape or #tartecontourwand on TikTok, you'll see they have 9.3 million views and 20.2 million views, respectively.
Then, Tarte sent us a few shades to try, and we knew we had to see if it lived up to the hype. So, we rounded up four Shop TODAY staffers with different skin tones to find out if the contour wand could really help us achieve the cheekbones of our dreams.
Shannon Garlin, editorial assistant, soft bronze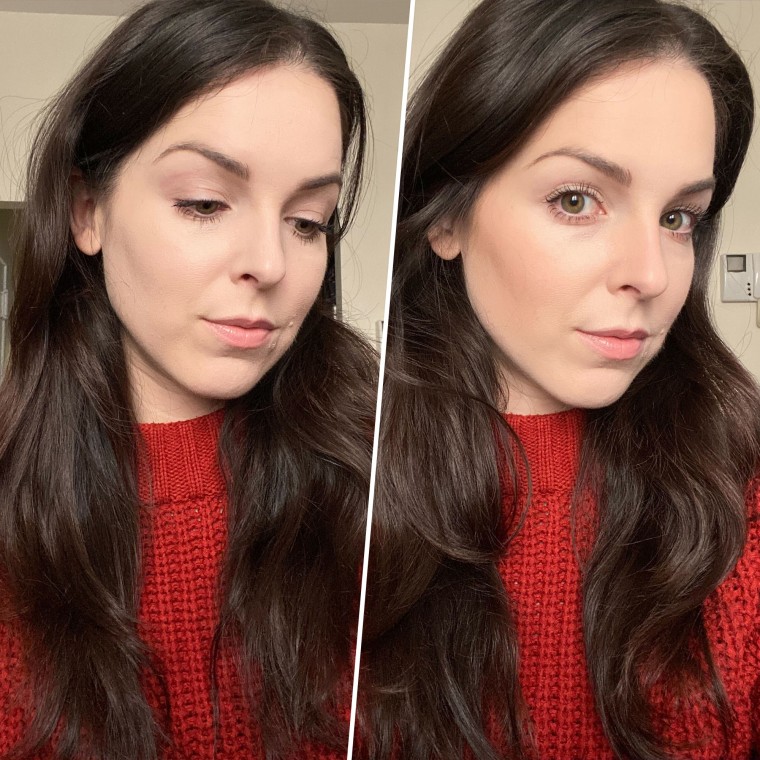 I've tried to contour so many times, but it was always a huge fail. No matter how much I blended, I always ended up looking like I rubbed dirt on my face. And to make matters worse, I never knew how dark I should venture from my actual foundation color, so I just gave up altogether — until this product landed on my radar.
I love that Sculpt Tape is designed solely for contouring, so you don't have to buy a darker foundation or concealer, and the website makes it easy to choose the shade that's best for your skin color, thanks to a virtual try-on feature. Since I am extremely pale, I went with the "soft bronze," which is designed for "very fair to fair-light skin tones."
Besides the creamy, lightweight formula, the sponge applicator might be the best part because it makes applying so easy. I followed the website images and applied three dots below my cheekbone and on my temples, then patted them in with the face sponge I used for my foundation. It initially shows up a little dark, but don't panic; the formula blends effortlessly. I was happy to see the definition on my cheekbone instead of just my usual ghostly winter complexion.
After using the product a few times, I felt more confident in my contouring skills, so much so that I even contoured my nose! The brand says this product is "goofproof," and I really couldn't agree more.
Tyler Robin, NBC page, rich bronze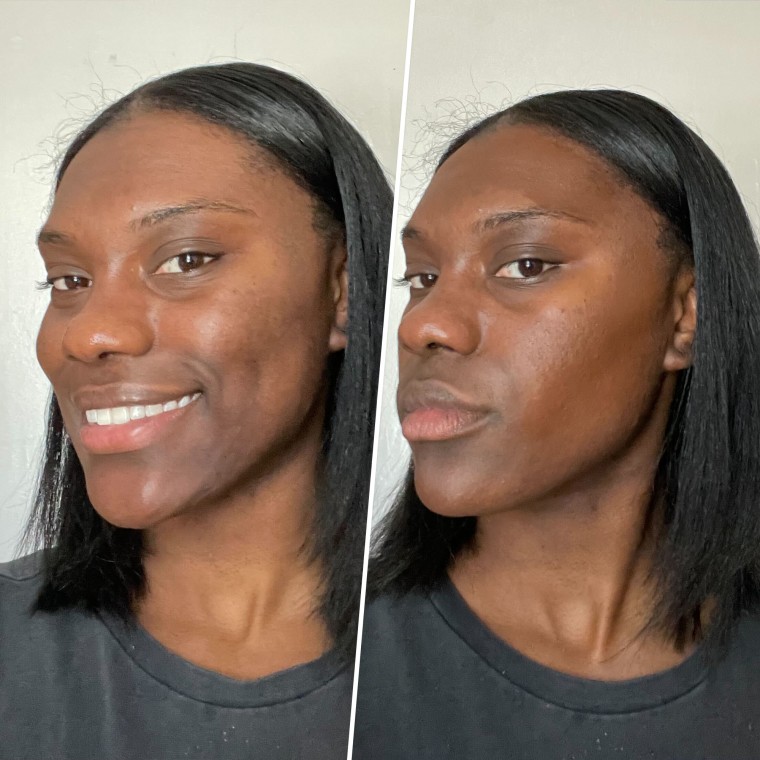 Believe it or not, this is my first time trying a product from Tarte's makeup line. But it won't be my last because this contour wand is now a staple in my makeup regimen. As someone who has acne-prone skin, I love how light this product feels on my face. The medium coverage is perfect for everyday wear, and it does a great job accentuating my cheekbones. And I love how the sponge tip makes application very easy.
One thing I suggest is to make sure you store it in a place where the tube won't accidentally squeeze since it can leak and easily become messy. Other than than, I'm a fan!
Camryn Privette, production coordinator, warm bronze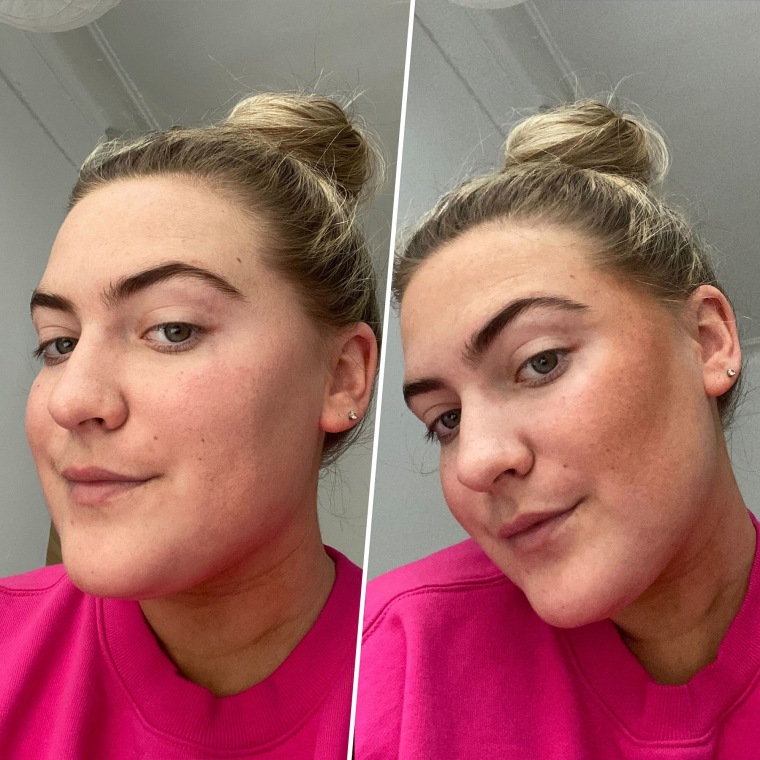 With liquid contour and blush being so popular right now, I was really excited to try this contour wand. But I couldn't help but also feel hesitant since I have always been a powder formula type of girl. Now, I can confidently say that I'm 100 percent on the liquid contour train because this stuff is the real deal. It gives me a great glow and blends flawlessly into my skin (no harsh lines here!). Overall, I'm super impressed and have continued to reach for this over other similar products.
The brand also sent a Sculpt Tape Brush to blend the contour with, which was new to me since I normally use sponges. But, unsurprisingly, the brush is also amazing. It is soft and sturdy enough to blend the product around without absorbing too much of it.
Francesca Cocchi Zabloudil, branded commerce editor, cool bronze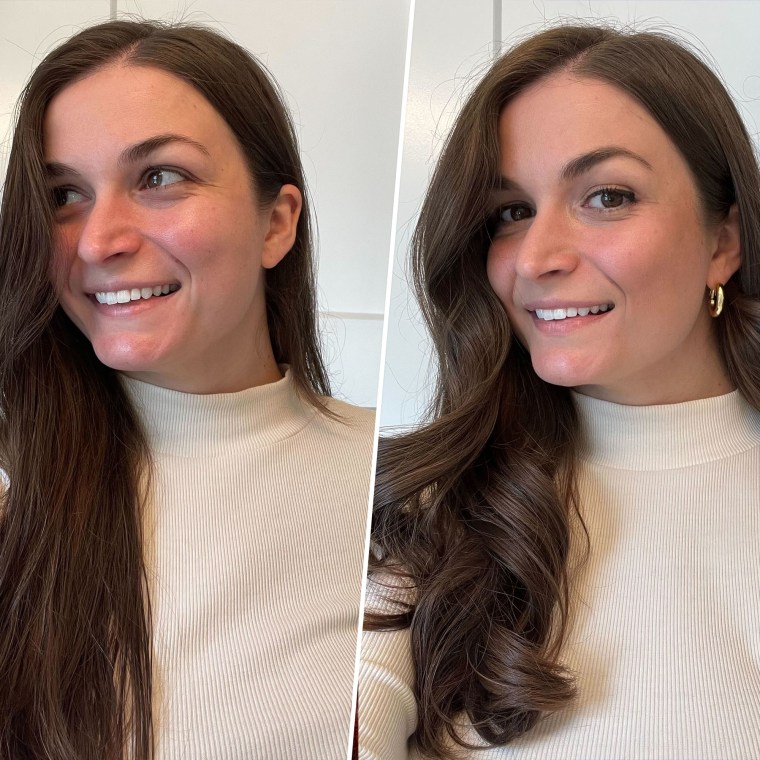 I'm a contouring newbie, so I was a little intimidated to try this product. However, it really was easy to use! After applying my usual primer and foundation, I used the Sculpt Tape to sculpt my cheeks. The product blended well, and I definitely noticed a difference in my final look. My cheekbones looked more defined.
I won't use this product every day since I usually prefer a more natural, minimal makeup look, but I'm excited to incorporate it into my routine for date nights and special occasions!