My eyelashes have never had a long-term relationship with any mascara. I blame my genetically stick straight hairs, which cannot hold a curl for the life of them. From drugstore to even high-end brands, nothing will take. It's a common issue I share with many other Asian women in my life, who also have naturally short and stubbornly straight lashes that refuse to lift or lengthen no matter what we do.
But it's not for lack of trying. My fellow Asian friends and I have tried an array of mascara formulas, only to be let down by smudging or watching our lashes slowly deflate post application. I've even tried semi-permanent solutions such as lash lifts and extensions, but find that these treatments often leave my lashes feeling damaged or brittle due to the harsh chemicals involved. Plus, the upkeep is much too expensive to maintain.
Last spring, while searching for a solution on TikTok via the hashtag #japanesebeauty (which boasts over 51 million views), I discovered there was an entire following dedicated just to Japanese mascaras. I must have scrolled through dozens of videos, and practically every one of them featured creators raving about one single product: the Heroine Make Long and Curl Mascara. I wish I could say it was love at first sight, but I had been scorned by many others before. So, I decided to put it to the test.
It ended up being one of the best beauty decisions I'd ever made. I wore the Heroine Make mascara all through 2022's humid, sweaty New York City summer and well into an unpredictably rainy and windy fall and winter. But even the harshest weather conditions couldn't budge the curl and lift this mascara offered.
This formula gives my lashes major length after just a single coat, which is a game-changer for me since other brands require at least 2-3 coats. According to the product description on Amazon, the mascara helps lashes retain a curl by using "shape memory" polymers as well as fibers that work to lengthen each hair. But these fibers don't flake of create black smudges under my eyes. The formula is also buildable while still feeling lightweight and soft on my lashes.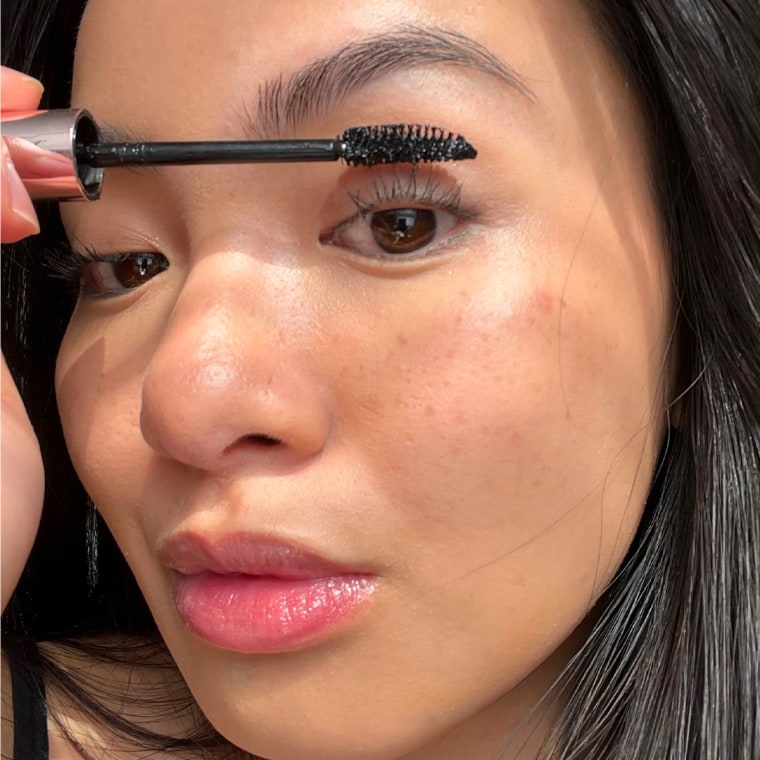 There's also something about this mascara's design that helps give my eyelashes that extra boost. The curved wand lifts the lashes up while, at the same time, the bristles brush through each hair to prevent the formula from clumping or overburdening the hairs. I imagine this has something to do with the volume separate powder in the formula, which works to separate the hairs and gives them volume, says the brand.
After nearly a year, it's still a staple in my everyday makeup routine. I typically start my day around 7:30 a.m. and am out the door by 8:30 a.m. to commute to work. Dinner is around 6:30 p.m., and I'm unwinding for bedtime and washing my face around 10 p.m. Luckily, the Heroine Make formula can hold for over 12 hours. And although I'm not proud of it, as someone who has definitely fallen asleep with their mascara on once or twice, my curled lashes have proven to hold into the next morning.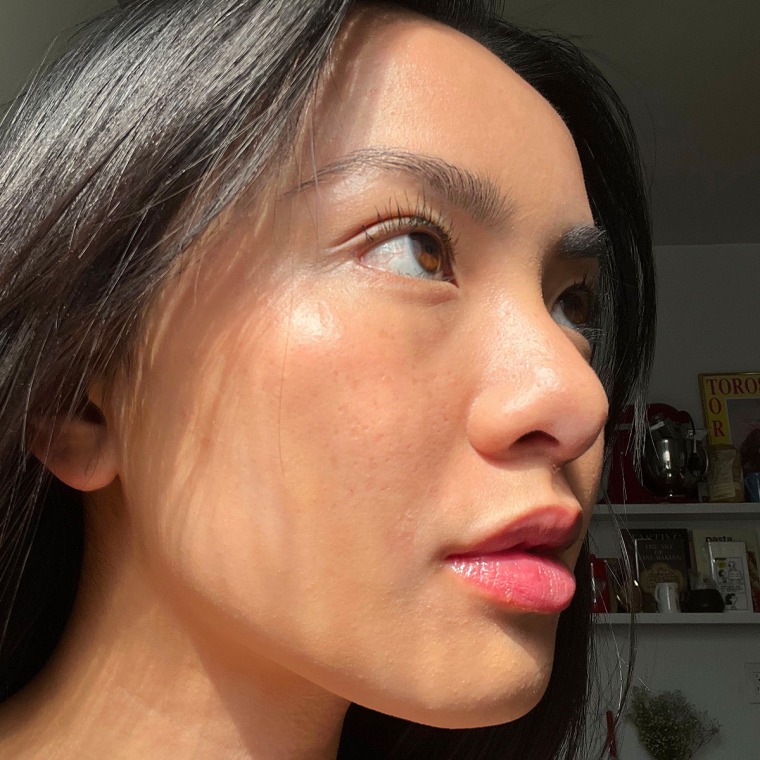 When I first tried to remove it, I realized the waterproof claim was no joke. I found it challenging to remove it with just face wash, but eventually discovered my oil-based makeup remover did the job pretty easily. However, the brand also has its own remover that shoppers and fans of the mascara seem to also recommend.
Since making my Heroine Make mascara discovery, I've recommended it to everyone experiencing similar lash woes. My younger cousin, who is also blessed with short lashes, recently made the switch and she loves it. Currently, I am on my third tube, and I'm not looking back. After all these years of searching, I am happy to say that I have finally found my mascara match made in heaven.
If you're still on the hunt for your perfect match, we've rounded up a few Shop TODAY editor-favorite mascaras that have given our team longer, fuller and more volumized lashes.
This Essence must-have is not only loved by Amazon shoppers (it's the online retailer's No. 1 bestselling mascara) but by Shop TODAY editors as well. "For just $5, I can't believe how well this formula performs," says Associate Commerce Editor Danielle Murphy. "It volumizes and lengthens my lashes flawlessly, but won't flake halfway through my wear time. I'd recommend to anyone on a budget — or not.
One Shop TODAY contributor said this under-$10 mascara helped save her hundreds of dollars on lash extensions and "took my lashes from just hanging out on my face to completely commandeering my makeup look."
Another Shop TODAY contributor says she can't stop batting her lashes after trying this Age Perfect Magnifying Mascara. "My natural lashes are short and thin, but this formula made them look fuller, thicker and more elongated," she said. "I was stunned."