Another summer is coming to a close, which can only mean one thing — back-to-school season is here. While most of us are past the days of school supply shopping, the start of fall always feels like a fresh start. It's a great time to get organized and streamline your routine, and Target has everything you need to kickstart your shopping. Plus, teachers and college students can save 20% on one shopping trip through Aug. 26 with a free Target Circle account.
As part of our Shop This List series, organization expert Janelle Cohen stopped by TODAY to give us a master class in back-to-school organizing for all ages. Her curriculum of shoppable favorites includes closet hacks to make getting dressed a breeze and chic lunch boxes for easy meal prep. Plus, she teaches us the merits of a TikTok-viral water bottle and a super smart reusable notebook.
If you're seeking inspiration to get organized this season, consider class in session. Ahead, we've rounded up all of Cohen's essentials, which start at less than $10. If you like everything you see, you can click on our A+ shopping feature below and add everything to your cart, or keep scrolling to shop your favorites individually. As if they needed the extra credit, Target also offers free shipping on orders of $35 and more.
TODAY earns a commission on purchases through these links.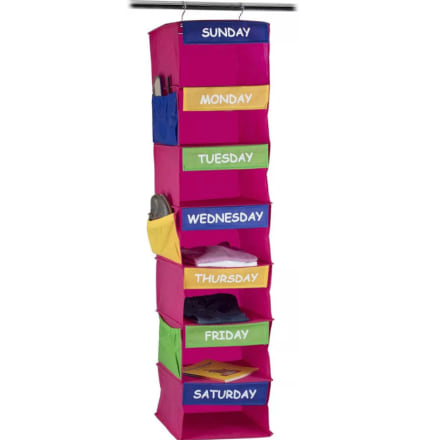 1 of 7
Kids Closet Organizer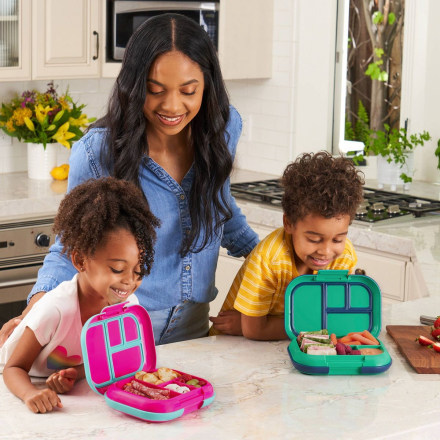 2 of 7
Kids Chill Leak-Proof Lunch Box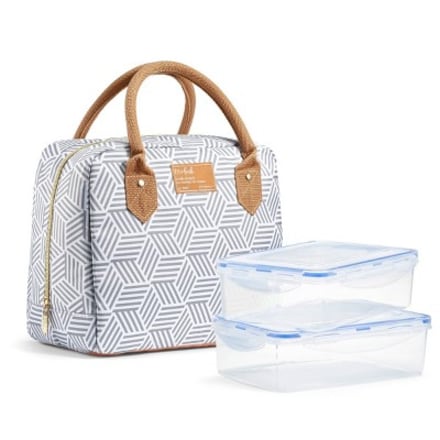 3 of 7
Bloomington Lunch Bag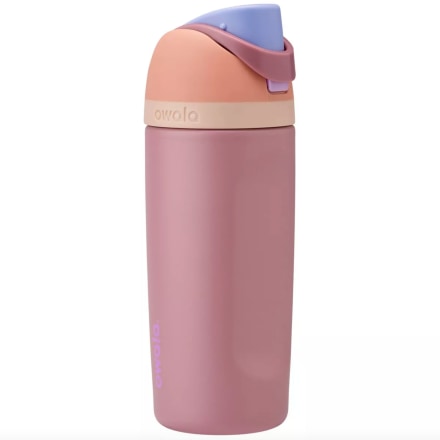 4 of 7
Owala 16oz Kids' Free Sip Stainless Steel Water Bottle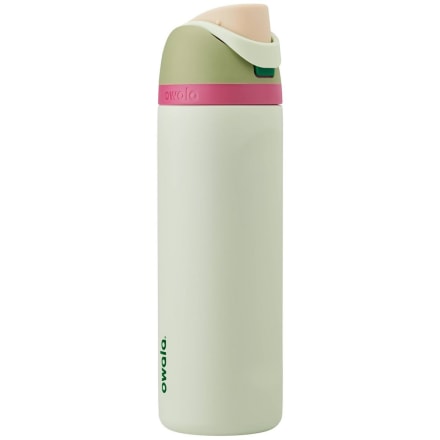 5 of 7
Owala FreeSip 24oz Stainless Steel Water Bottle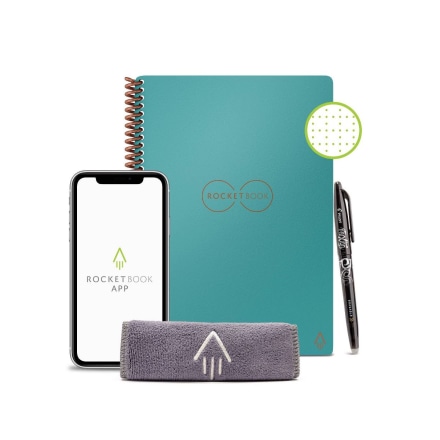 6 of 7
Rocketbook Smart Spiral Reusable Executive Size Notebook
Starting at: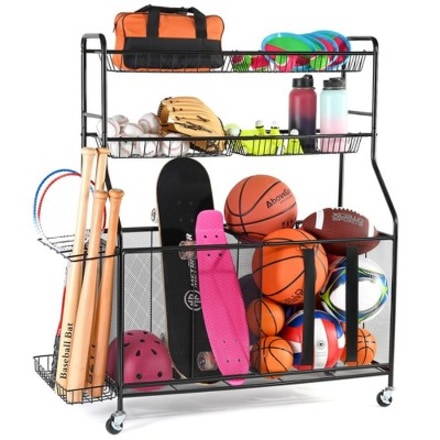 7 of 7
Indoor & Outdoor Large Garage Sports Equipment Organizer
Getting ready for school in the morning can be a little chaotic, but this hanging closet organizer is a total game changer. It will make getting dressed easier while also empowering your kids to get ready on their own. Cohen suggests you prep this with them over the weekend, putting each outfit and accessory in their respective daily slot.
This Bentgo lunchbox makes prepping meals so much easier. You can use each little section to portion out and separate sandwiches, snacks, fruits, veggies and more, which makes it a breeze to pack — and up to snuff for the picky eaters who don't like their different foods touching. Plus, it has removable ice packs and is leak-proof, according to the brand.
For the adults in search of an equally cool meal storage solution, Cohen recommends this chic option. It honestly looks more like a cute purse than a lunch box, making it perfect for bringing to work. It even comes with two snap-lid containers that fit neatly inside.
If you haven't tried the Owala water bottle yet, Cohen says you're missing out. People who love them swear that they are the best because of the ability to sip from the hidden straw or tip the bottle back and swig. They have a built-in handle, are leak-proof and come in all different colors and sizes, like this kid-friendly 16-ounce bottle.
For the adults, we like the slightly bigger 24-ounce size. It's got all the same standout features as the 16-ounce version, like double-wall insulation, which the brand claims keeps drinks cold for up to 24 hours. Don't just take our word for it, though — this shopper favorite has racked up more than 10,000 guest ratings on Target's website.
Editor's Note: This pick has sold out, but we found a similar option below.
This just might be the only notebook you'll ever need to buy. The smart writing pad is reusable and comes with an erasable pen that you use to write in like normal paper. As you jot things down, all of your work gets saved to the cloud on the brand's free app, so you can keep the pages forever and just wipe the book clean to start again. The brand says there are a bunch of different page styles to choose from, including to-do lists, weekly planners, monthly calendars, dot-grid and lined pages.
Editor's Note: This pick has sold out, but we found a similar option below.
We also love the brand's super portable, under-$10 mini notepad for grocery lists, jotting down notes and more. Thanks to the small size, it's purse-friendly and perfect for on-the-go checklists. Like the larger version, all of your work is saved to an app on your phone, so you'll never lose your brilliant ideas.
This executive size smart writing pad has all of the same great features as the other Rocketbook notebooks, but this version has a spiral-bound spine. It's still in stock, but these are selling fast — we suggest that you add yours to cart while you can!
Direct your fall organizing attention to your garage and get all of your fitness gear and sports supplies under control. You can put all kinds of different dumbbells, resistance bands and other gear on the top rack, while yoga mats, tennis rackets and more can stand upright in the bottom portion.
More Target shopping guides: