College marks huge milestones in many young adults' lives, from choosing a major for their future career to living away from home for the first time. And while dorm life can be a fun and exciting experience for any incoming student, getting everything they need can be overwhelming and often pricey.
When shopping for dorm essentials, one retailer that comes to mind (and probably the pioneer of college checklists) is none other than Target. If you're just getting started on a college packing list, we're here to help! As part of our series Shop This List TODAY we put together the ultimate college checklist filled with hand-picked dorm essentials. This list has everything students will need, including a twin extra-long comforter and sheet set for under $30, a small table lamp that won't disturb sleeping roommates during late-night study sessions and wireless headphones for both online classes, homework and entertainment. And the price is right: Each of these college must-haves is currently priced at under $50, and they start at just $5.
Does Target offer college discounts?
The retailer has tons of perks for incoming and current students, which makes it easier than ever to get everything needed for dorm rooms and school supplies. There's even an option to create custom college registry to keep the checklist organized and available to family and friends who are looking for gifts for students. And that's not all, with a Target Circle membership, college students can score 20% off one storewide purchase through Aug. 28; all they need to do is create a free Target Circle account and upload their student ID, class schedule or tuition receipt. On top of that, Target offers free shipping on orders on $35 and more.
If you like everything you see below, you can knock out the entire shopping list and add everything to cart in one click. Or, keep scrolling and shop the individual products in this list.
TODAY earns a commission on purchases through these links.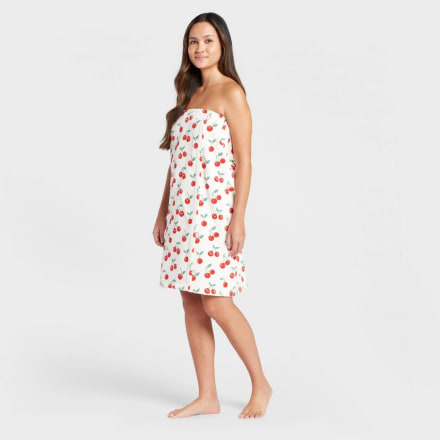 1 of 15
Bath Body Wrap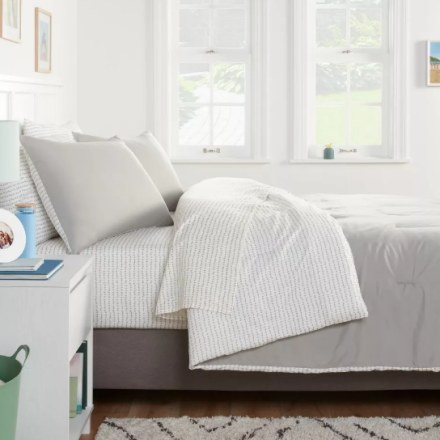 2 of 15
Twin XL Comforter & Sheets Set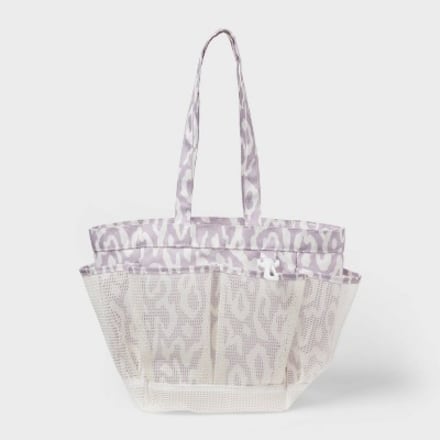 3 of 15
Mesh Shower Caddy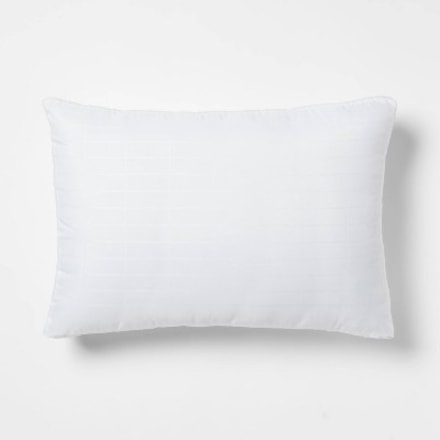 4 of 15
Standard/Queen Plush Bed Pillow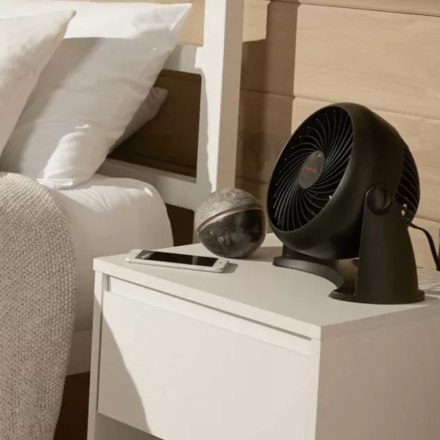 5 of 15
Table Air Circulator Fan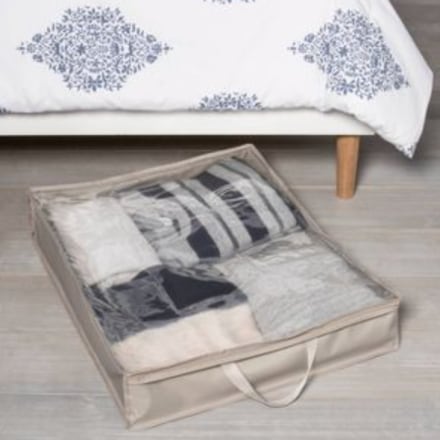 6 of 15
Underbed Storage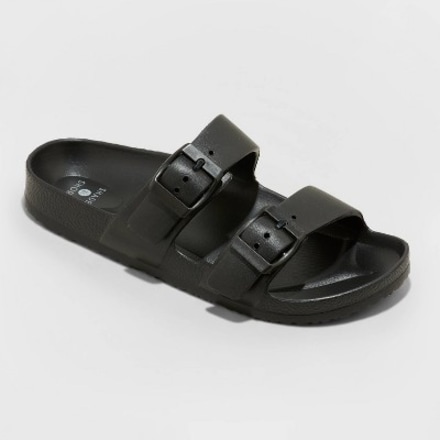 7 of 15
Two Band Footbed Slide Sandals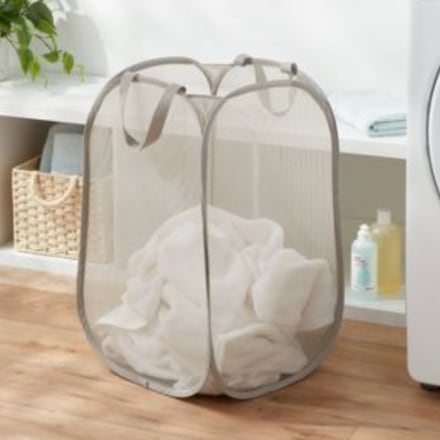 8 of 15
Pop-up Mesh Hamper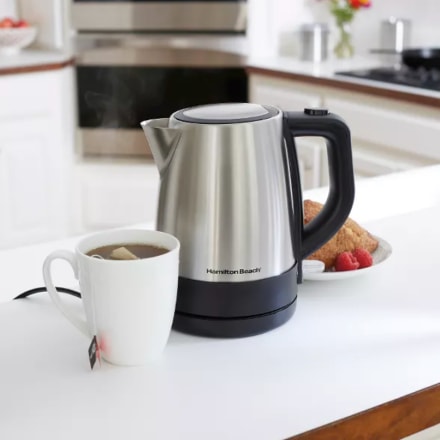 9 of 15
Electric Kettle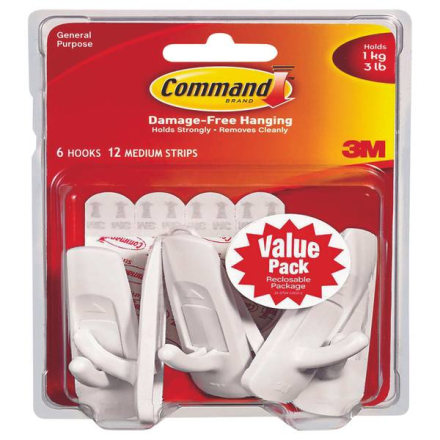 10 of 15
Command Hooks Value Pack (Pack of 6)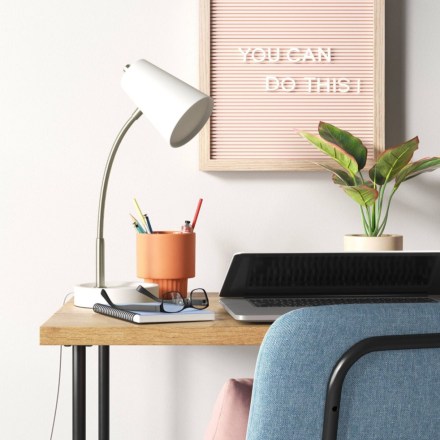 11 of 15
Task Table Lamp (Includes LED Light Bulb)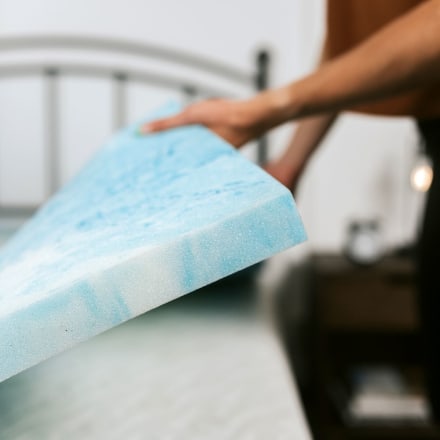 12 of 15
Twin Extra Long Gel Foam Mattress Topper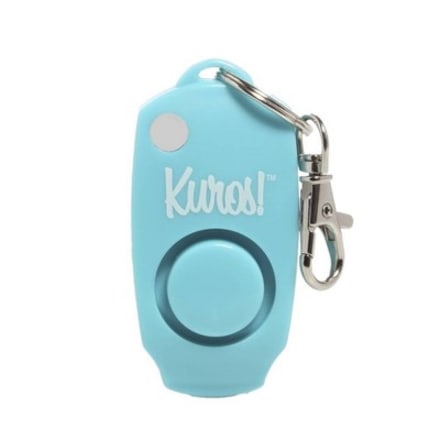 13 of 15
Personal Alarm Keychain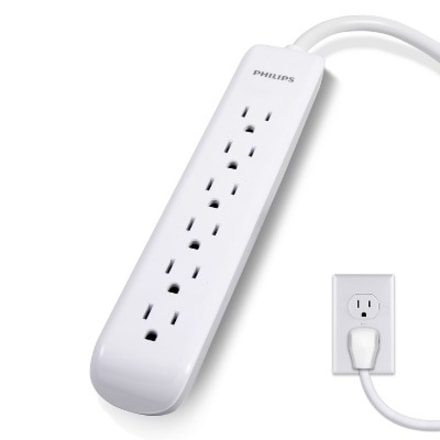 14 of 15
6-Outlet Surge Protector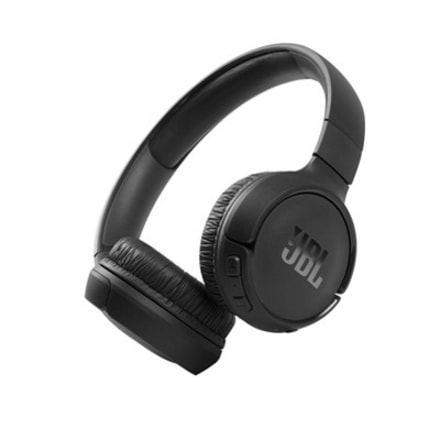 15 of 15
Wireless On-Ear Headphones
On sale for just $8, this towel wrap has a velcro closure to ensure it won't fall off while coming and going to the bathroom and an adjustable closure long enough to accommodate any size fit. Of course, this towel is not just for dorm residents. Satisfied customers are impressed by how durable and absorbent the terry cloth is. This towel is wonderful for trips to the pool or as a gift for those "who like to lounge fresh out of the shower," as one reviewer says.
In case you didn't know, the standard American dorm room houses a twin extra-long bed — and no, regular twin sheets won't stretch enough to fit (we've tried). This five-piece Room Essentials set has everything necessary for a comfortable night's sleep, including a flat sheet, fitted sheet, comforter, pillow case and pillow sham — all for under $30! And that's not all, the soft microfiber is reversible in case they want to change up their aesthetic mid-semester.
Shower in style with this shower caddy that slings over the shoulder like a bag. It's perfect for easy transportation and hanging up to keep the shared space organized. Its mesh material allows for easy drying, and it has many pockets that come in various sizes suitable for larger bath items like towels or liquid soaps. The smaller pockets will keep supplies like toothbrushes and razors safe and sound. Plus, the compact design is sure to help save space — and it's on sale!
Editor's note: This product is sold out for shipping, but it's still available for pickup and delivery depending on store stock.
Good sleep is essential for any college student, and the right gear can take a dorm bed from basic to a plush paradise. It's rare to find a pillow rated this high for such a low price. The brand says it's made with hypoallergenic microfiber and has an extra-firm density. Though sleepers of all styles can use this pillow, the brand especially recommends it for back sleepers.
The general rule of thumb (according to our Shop TODAY interns) is that if a dorm building doesn't have an elevator, it probably doesn't have air conditioning either. The brand boasts that this highly-rated, compact table fan comes with three speeds and a 90-degree pivoting capability. Customers agree that the fan is powerful despite its small size and say it's surprisingly quiet.
Organization is key when it comes to living in a small dorm space. Whether they're storing out-of-season clothing, shoes or possessions that simply don't fit anywhere else, this zippered storage bag is a must. The compact design means they can stow multiple units under their bed, and it features a handle and clear top so they can slide it out and see what's inside without digging around.
There isn't much that students can do about the communal bathrooms next semester, or the dreaded journey to the laundry room, but we can make sure they're prepared. Slip on these two-band sandals, which are made of 100% plastic with textured soles suitable for slippery surfaces. The material is easy to clean, according to the brand, and they are a definitely step up from the common flip-flop in terms of style and security.
Come laundry day, an easy-to-carry hamper with handles is a must. The mesh design on this one makes it easy to see the clothes inside — no need to scatter everything in order to find that other sock. When move-out day comes, this hamper folds flat for easy storage. Plus, it's just $6.
This highly-rated electric kettle is a college staple and ideal for avid tea drinkers as well as students who lean on instant meals. Contrary to popular belief, electric kettles are faster than microwaves and stoves and can be safer too, according to the brand. This one shuts off automatically when finished boiling and features a stay-cool handle.
College Living Guide 101 clearly states: A dorm room is only as good as its decorator. Once the basics are out of the way, establishing their vibe becomes a main priority. These strips and hooks will keep posters, frames and personality attached to the walls, but not too attached, because they're remove quite easily without spoiling the paint or leaving residue. Ordinary tape may end up ruining walls and decorations in the long run (and costing you extra on move-out day).
This desk lamp will come in handy for late-night studying. It's designed to illuminate certain areas efficiently without affecting the entire room (or waking up your sleeping roommate). According to the brand, the neck of the lamp is adjustable, meaning that the light can be directed in any and every direction. It comes with its own LED bulb and a five-foot cord that can reach the trickiest outlets.
Dorm beds are famously uncomfortable, and a good night's sleep is crucial for college success, so it might be wise to bring a mattress topper. According to the brand, this memory foam topper will help regulate body temperature and relieve pressure points for a better night's sleep. And shoppers say it exceeds expectations; one reviewer wrote, "This topper is pretty, and it's super comfortable to sleep on- firm but also soft somehow. We love it."
One thing to note is that the product will arrive tightly wrapped, which makes it easy to carry for moving day. But the brand says it will need a few hours to expand to its true size before usage.
It's important to feel safe on campus, especially when walking home from classes at night. This keychain emits a powerful alarm sound that will signal for help or could be used to help hinder potential threats, according to the brand. The alarm goes off with the simple push of a button and can be turned off easily as well. This product was made for those on the go and even comes with its own batteries.
Surge protectors are highly encouraged and sometimes required at certain colleges. On any given day, lots of technology will be used in a single dorm room. It's useful to have extra outlets on hand, especially if the ones provided in the room are hard to access. In the event of a power outage, surge protectors can also prevent electronics from being destroyed or potentially catching fire. Simply put, they are designed to be convenient and safe.
Many people say that hearing and listening are not the same thing, but there's no reason why you can't do both at the same time. In this digital age, more and more students find themselves being assigned films or podcasts for homework, so a good pair of headphones is necessary. JBL is renowned for its high-quality speakers that specialize in deep bass, and according to the brand, their Bluetooth headphones offer the same quality. With up to 40 hours of sound, compatibility with both Apple and Google virtual assistants and an easy-to-fold design, these headphones would be of great service to any college student.
More Target shopping guides: