When it comes to our nightly routines, we all have our own particular habits and rituals. Thirty minutes of reading time before bed. Writing a to-do list for the next day. Just one more episode. While many of these are great ways to unwind, there's one practice that everyone should add to their end-of-day checklists: a nightly skin care routine.
For beauty gurus and skin care enthusiasts, you already know how important it is to wash away the day and treat your face before hitting the pillow. For others, who maybe have only gotten as far as scrolling through "Get Unready With Me" TikTok videos in their skin care journeys, it's important to know that these trendy clips are as much about getting a radiant, dewy complexion as they are garnering views. The way to do it is making sure you have the right products to apply after the sun sets that will give your skin a boost by the time it rises again.
We connected with board-certified dermatologist Dr. Michelle Henry via email to get her professional insight on what goes into a nightly skin care routine. She says that in addition to choosing quality products that work well with your skin, it's important to follow a specific order and to be vigilant with your application cadence.
"Most products in a nighttime routine are recommended for daily use, especially cleansers, toners, and moisturizers." she says. "However, treatment products like serums or retinol may initially be advised for every other day or a few times a week to allow the skin to adjust, particularly if you're introducing them for the first time."
Henry also says cadence may change with each product and recommends always following the instructions provided by each product for the best results.
And if you're not sure how to create a routine that differs from what you do in the morning, Henry says it's all about your specific skin goals. "The main distinction between morning and nighttime routines lies in the specific needs and goals of each time of day. Morning routines prioritize protection, hydration, and preparing the skin for the day ahead, while nighttime routines focus on repair, rejuvenation, and addressing specific skincare concerns."
Luckily, you can find everything you need to create a complete, affordable skin care routine right at Target. From one-swipe cleansing towelettes to powerful $6 serums, the retailer is flush with finds that will bring new meaning to the term "beauty sleep." For this next installment of the Shop This List series we've included Henry's top six recommended products to add to your nightly routine, as well as a few of our favorites finds.
Keep scrolling to check them out below or click the button to add them all to your cart at once!
TODAY earns a commission on purchases through these links.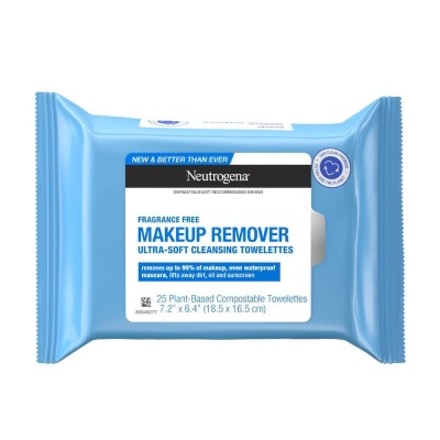 1 of 12
Makeup Remover Cleansing Towelettes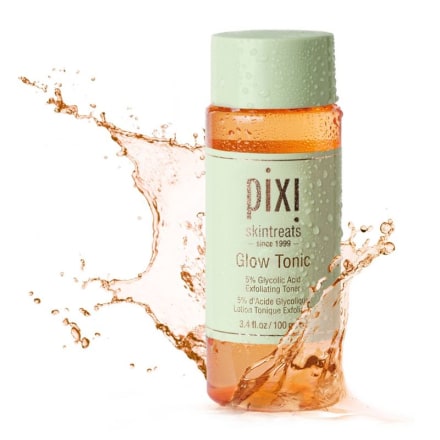 2 of 12
Skintreats Glow Tonic Glycolic Acid Exfoliating Toner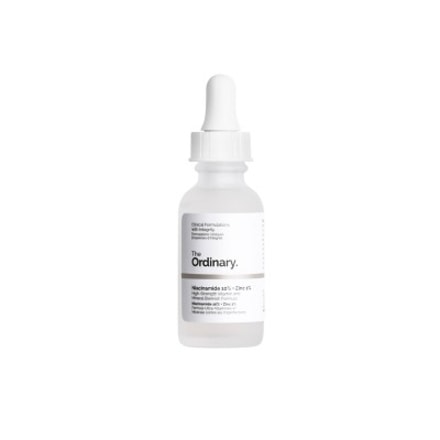 3 of 12
Niacinamide 10% + Zinc 1%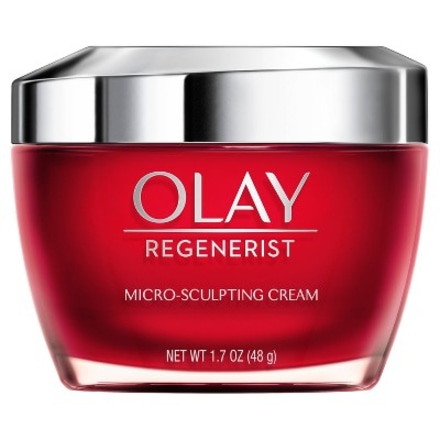 4 of 12
Regenerist Micro-Sculpting Cream Face Moisturizer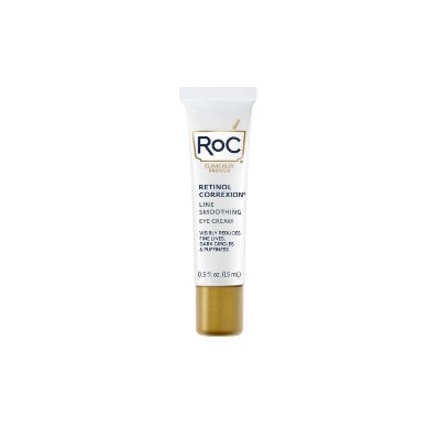 5 of 12
Retinol Correxion Line Smoothing Anti-Aging Wrinkle Eye Cream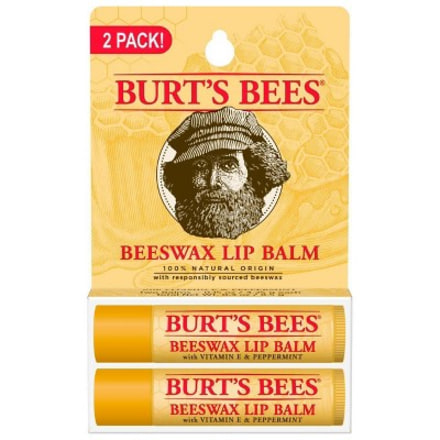 6 of 12
Beeswax Lip Balm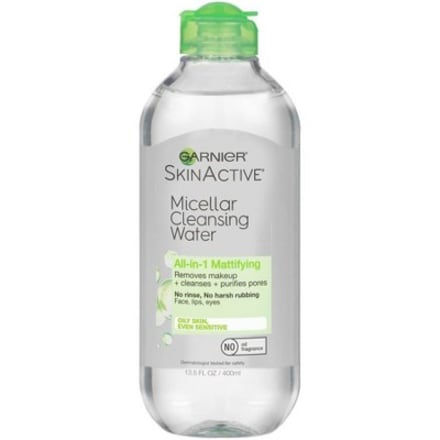 7 of 12
SkinActive Micellar Cleansing Water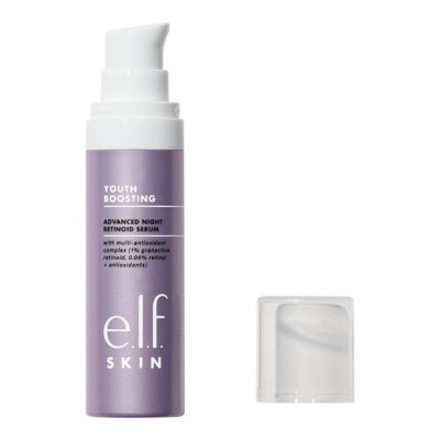 8 of 12
Youth Boosting Advanced Night Retinoid Serum
9 of 12
Holy Hydration! Eye Cream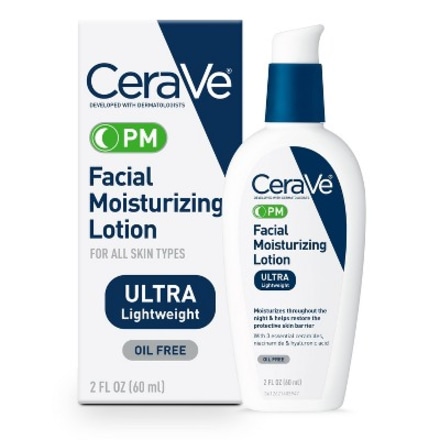 10 of 12
PM Facial Moisturizing Lotion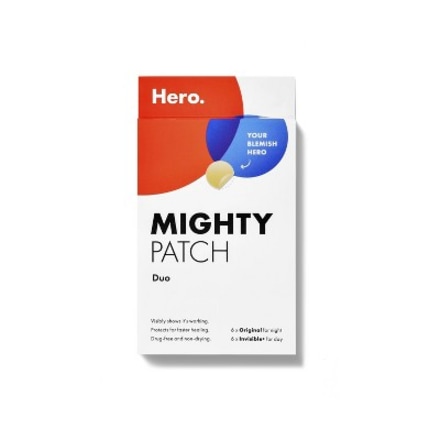 11 of 12
Mighty Acne Pimple Patch Duo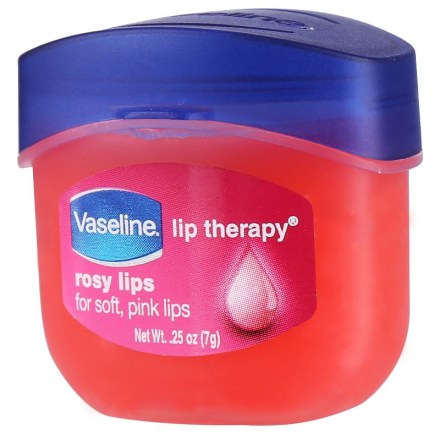 12 of 12
Rosy Lip Therapy
Putting skin care onto a dirty face is just a waste of time and product, so you always want to start your night routine with a clean complexion. Henry says these cleansing towelettes are one of her favorite cleansers for removing makeup, sunscreen, dirt and more, calling them "gentle and convenient." According to the brand, these wipes will remove up to 99% percent of makeup (including waterproof formulas!).
"After cleansing, apply a toner to rebalance the skin's pH levels and prepare it for the next steps," says Henry. "Toners often provide hydration and soothing benefits. Look for ingredients such as hyaluronic acid, rose water, glycolic acid or witch hazel."
Henry is a big fan of Glow Tonic by Pixi for its hydration benefits. One of the key ingredients is glycolic acid, which means this toner will also act as a gentle exfoliant.
For your "treatments" step, Henry says these products "typically contain active ingredients like vitamin C, retinol, or niacinamide to address specific concerns like hyperpigmentation, aging, or acne." Though, she recommends this budget-friendly serum from The Ordinary for its matte-ifying and acne-reducing benefits, as well as its affordable price point.
The serum is formulated to work for all skin types, from overly dry to super oily. The brand says its ingredients can help to control sebum, reduce congestion and improve the appearance of "textural irregularities." That's a whole lot of good for just $6.
"Next, apply a moisturizer suitable for your skin type to provide hydration and lock in the previous products. Look for moisturizers with ingredients like hyaluronic acid, ceramides or peptides. These ingredients improve the skin's moisture barrier, elasticity, and overall hydration," says Henry.
For a rich moisturizer that absorbs quickly and "plays well with other products," Henry recommends picking up Olay Regenerist's Micro-Sculpting Cream, which contains loads of skin-loving ingredients like hyaluronic acid, peptides, and niacinamide.
Next up? Eye cream. "Gently apply a small amount of eye cream around the delicate eye area," says Henry. "Eye creams often contain ingredients like peptides, caffeine, or hyaluronic acid, which help reduce puffiness, hydrate, and address fine lines and wrinkles. Use your ring finger to pat the product into the skin." Henry recommends RoC Retinol Correxion Eye Cream because it "contains gentle, well-tolerated retinol that improves fine lines and wrinkles as well as hydrates this delicate area."
Finally, you'll want to pay attention to your pout while rounding out your nightly skin care routine.
"Complete your routine by applying a lip balm or lip treatment to keep your lips hydrated and prevent dryness, which is common after eight hours of sleep. Look for ingredients like shea butter, vitamin E, or beeswax, which nourish and protect the lips. Burt's Bees Beeswax Lip Balm is a great choice that comes in many fun flavors," says Henry.
More nighttime skin care products
At the end of a long day, who knows how much grime (visible or not) is left on your face. And if you wear makeup, that's an added layer that needs to be removed. With this micellar water, you can cleanse your skin of dirt and excess oils without drying it up. According to the brand, it doesn't require harsh rubbing and won't leave you with that post-application greasy feeling. Plus, nearly 90% of almost 1,000 reviewers say they would recommend it.
According to experts, retinol is a key ingredient for an anti-aging skin care routine, especially if you want a glowing complexion. This Target exclusive product is designed to reduce the appearance of fine lines and keep skin glowing and feeling smooth. And the proof is in the pudding, aka reviewer results: According to the brand, "94% woke up to visibly renewed skin overnight" and "97% saw a visible improvement of fine lines and wrinkles in just 4 weeks."
If you want to stop waking up with dry, puffy eyes in the a.m., you're going to need to put in the work during the p.m. With this eye cream, you have a better chance of also avoiding dark circles and giving your skin a fresher, glowier look. The formula is packed with skin-loving ingredients like hyaluronic acid, peptides and glycerin.
Lock everything in with this CeraVe lotion, specifically designed to protect and restore your skin barrier at night. The non-comedogenic and dermatologist-tested formula is said to work well on sensitive skin and provide hydration while you sleep. Nearly 2,500 Target shoppers have given this must-have a five-star rating, with many of them calling it lightweight, non-greasy and a "10/10" recommendation.
Nothing's worse than seeing a new pimple in the mirror right before bed. However, with these pimple patches, you can heal blemishes overnight. The award-winning patches include medical-grade hydrocolloid (which helps to pull out that pus and gunk) and no harsh ingredients, says the brand. Plus, they're a smart way to avoid any picking temptations.
If you think lathering up your face with serums and moisturizers means you're finished with your routine, you'd be wrong. You can't forget about the lips! Show your pout some love with this lip treatment, which provides long-lasting moisture — and a serious shine your bedtime partner is sure to appreciate.
More Target shopping guides: