When it comes to setting the fashion standard, TikTok has firmly cemented itself as the go-to platform to discover what's "in." It's where the cozy-chic coastal grandmother trend skyrocketed; it's the reason belt bags and other 90s apparel are making epic comebacks; and let's not forget about the resurgence of the highly debated "mom jeans."
But the viral trend we're most thankful for has to be the hybrid of loungewear and activewear that has taken over most of our year-round wardrobes: athleisure. The style has gained major popularity for its comfort and versatility, becoming a staple for a variety of situations — from remote working to working out (or just as importantly, not working out).
Lately, TikTokers have been raving about the athleisure they've discovered from everyone's favorite catch-all retailer, Target. From cute tennis-inspired skirts to matching sets to leggings that seamlessly form to every curve, there seems to be unlimited choices hidden among its online racks. Well, not so hidden, considering the hashtags #targetactivewear and #targetloungewear have grown to 1.1 million and 2.2 million searches, respectively.
So, for the latest edition of our Shop This List TODAY series, we did some major scrolling to track down the trendiest Target athleisure popping up on our "For You" pages. We guarantee these cozy, budget-friendly finds will become your new daily go-tos, whether you plan to hit the gym, take a walk or just channel your inner couch potato. Shop individual items below or add all seven to your cart at once and check out directly at target.com. You can even score free shipping on orders $35 and up, or with a Target RedCard.
TODAY earns a commission on purchases through these links.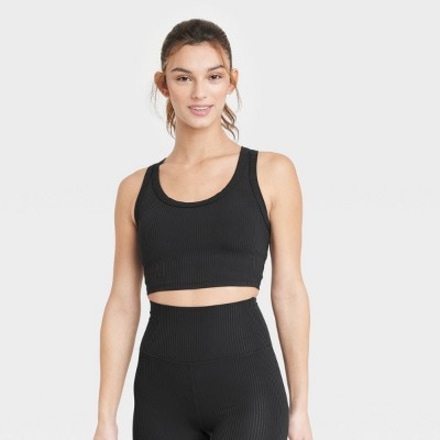 1 of 7
Light Support Rib Racerback Longline Sports Bra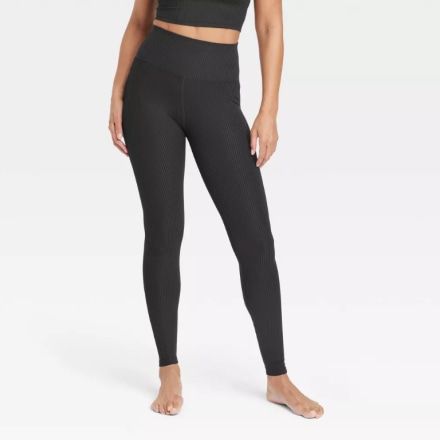 2 of 7
Rib Curvy Leggings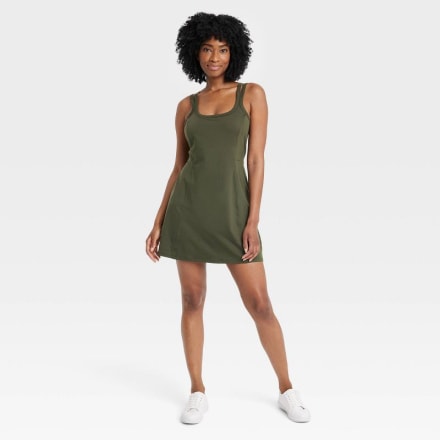 3 of 7
Lined Knit Dress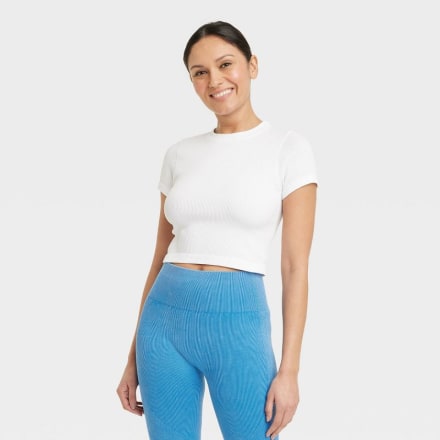 4 of 7
Seamless Baby T-Shirt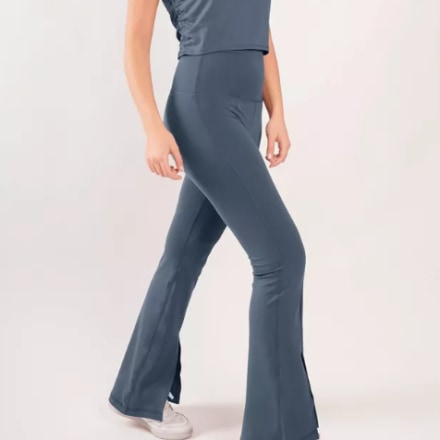 5 of 7
Nude Tech Hi Rise Flare Yoga Pant with Front Splits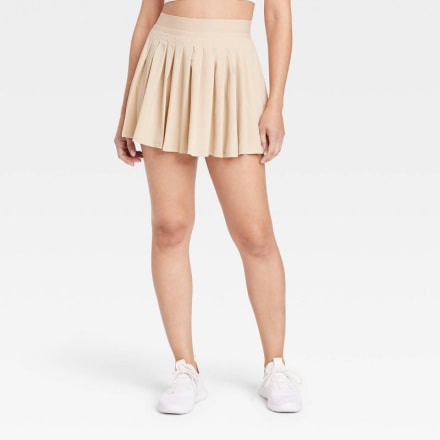 6 of 7
Flex Pleated Skorts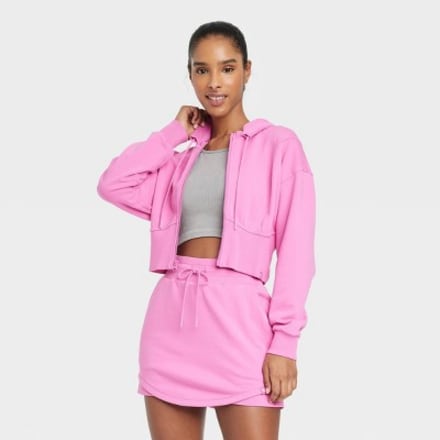 7 of 7
Full Zip French Terry Cropped Hooded Sweatshirt
If there's one brand dominating Target's athleisure game, it's All in Motion. TikTokers have been flocking to the store to shop the in-house brand's many colorful and comfortable styles. One piece we're noticing making the social media rounds is this racerback sports bra that comes with all the fixin's: moisture-wicking fabric, UPF 50+ sun protection, removeable cups and a mesh liner. Choose from six color options.
Snag the sports bra above and make it a matching set with All in Motion's curvy leggings, which come in six different shades, including the all-black color featured above (plus, #matchingset currently has over 281 million views on TikTok, so clearly monochrome looks are the move.) These feature the same ribbed material that is said to be lightweight and quick-drying. If you're a high-waist girly who won't stand for waistbands that constantly fall down, the brand says this pair is designed to fit to your curves and stay put.
The exercise dress trend is alive, well and not going anywhere. And while "exercise" may be in the name, the style is gaining more popularity for being an easy, one-done-choice for lounging, traveling and every occasion in between. This knit version will elevate your everyday wear, thanks to its flattering knee-length hem, warm-weather-ready tank sleeves and built-in side pockets for storing essentials.
The "basic" white tee is anything but basic. This style from JoyLab is designed to pair well with pretty much anything in your closet — from joggers to jeans. According to the brand, it offers just the right amount of stretch to create a flattering silhouette but still move with your body comfortably, no matter what activity you wear it for. The piece sports a round neckline, ribbed material and comes in three neutral shades.
Whether you're dressing for a yoga class or an hours-long Netflix binge, you can't go wrong throwing on these flare pants. Yes, flare is back (thanks to, you guessed it, TikTok), but instead of channeling the trend through a stiff pair of jeans, these leggings can offer you a better balance of style and comfort. The brand describes them as "buttery soft," "breathable" and having a "timeless" fit. Don't mind us as we add several pairs to cart to see for ourselves.
You don't need Serena Williams-level skills to wear this tennis skirt. The style (#tennisskirt) has racked up nearly 165 million views on TikTok, influencing many users to run to Target's site to get their hands on this All in Motion skort. Among its many eye-catching features, our favorites have to be the four-way stretch, SPF 50+ protection and cute pleated design.
Perfect for those upcoming cool spring days, this cropped sweatshirt has everything you need to stay warm and fashionable. Even better, the zip-up is made from a French terry fabric that is said to be super soft and comfortable. Grab one of the neutral black or gray colors to pair with your basics or add a pop of color to your athleisure outfit with the shades berry pink or light blue.