When I think fall footwear, I think cute ankle booties. But on days when I'm working from home, I don't really have the need for new boots. So instead, I decided to treat my feet to new slippers.
In the summer, I wear flip-flops around the house. In the winter, I prefer cozy faux-fur mules. The former aren't warm enough for autumn, while the latter are too toasty. However, I think I found a fleece open-toed slipper that is just right for fall days at home.
Thousands of reviewers approve of them
These slippers boast five-star ratings from more than 23,000 reviewers. Plus, they're only around $24 (but are currently on sale for just $22). The plush pair comes in more than 10 unique colors and is ranked on Amazon's list of Bestsellers in Women's Slippers. Needless to say, I immediately added these to my cart.
Order one size up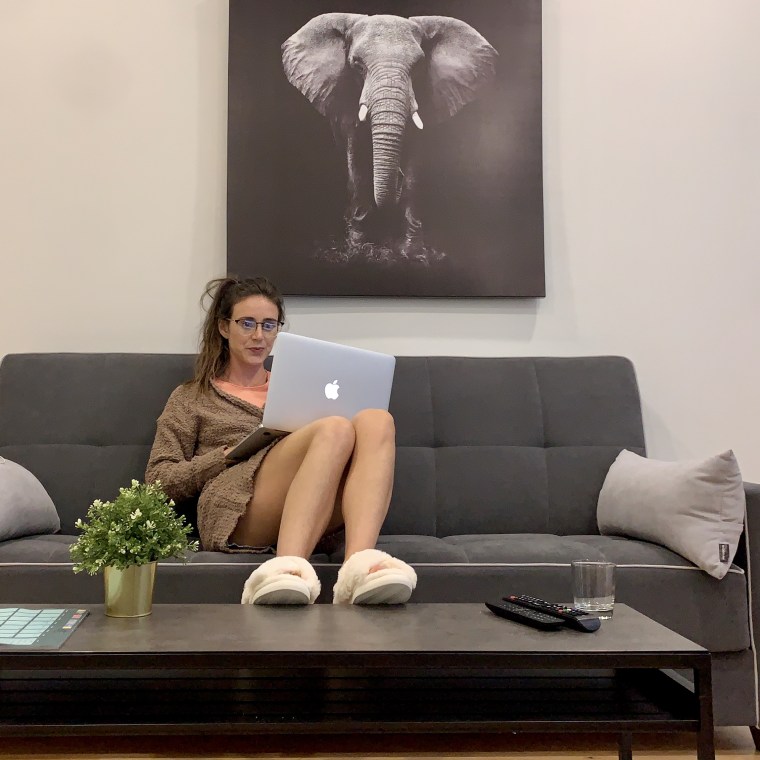 The shoes come in four sizes: small, medium, large and extra-large, and there's a handy sizing chart that will help you figure out which one is best for you. I ordered large, which is said to be equivalent to my usual size (9 to 10), and while these slippers fit well enough that I won't send them back, I wish I had ordered one size up like the brand recommends because I have really wide feet. That said, these slippers are like a pair of jeans — they stretch out a little after a few wears. And regardless, they're the most comfortable shoes I've ever worn "to work." Granted, I am working from home.
How can slippers be this soft?
Is it wrong to feel like you're wearing a stuffed animal? If it is, then I don't want to be right. These slippers, which are advertised as fleece but feel more like faux fur to me, are the softest things I've ever slipped my feet into. (And as a travel writer, I've reviewed plenty of luxury hotels and spas.) While these slippers are cozy, my feet don't sweat. Thanks to the genius cross band upper design, there is the perfect amount of air circulation between the toes. One thing to note: While I didn't have any issues with this, some reviewers have said that the shoes tend to shed.
They have a memory foam insole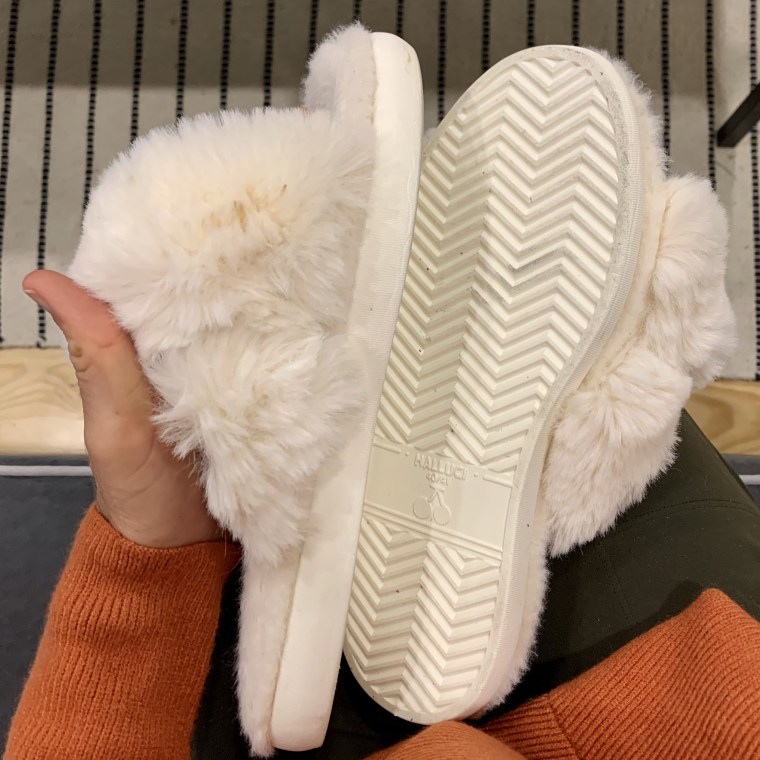 The memory foam insole is described as being "solid high density" which "relaxes your foot after a long day of hardworking." I love memory foam everything — from beds to bathmats — so the insole was a big reason why I picked this slipper. I love how they're cushiony enough that my feet sink in just a little, but they're supportive enough that I don't feel like I'm wearing those fluffy slippers of my childhood. Those were cute but not that comfortable to walk in.
I can even wear them outside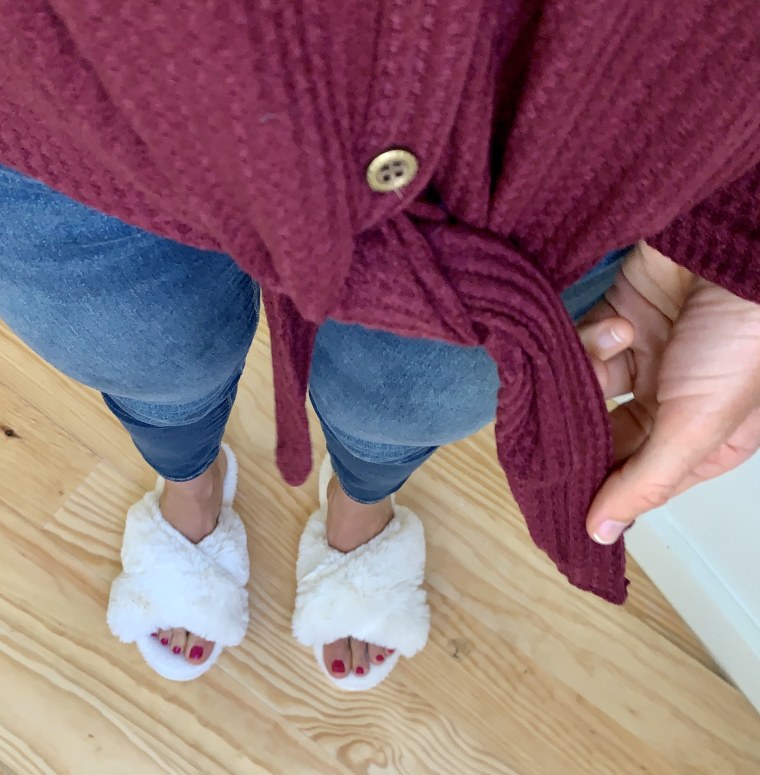 Since these slippers have a waterproof, anti-slip sole, I can even wear them outside. The soles are said to be made of EVA, which is the same material used in the bottom of sneakers. That said, I probably won't be wearing them outside that much — I got the wrong color for that. But for now, I'm happy staying indoors as long as I have these on my feet.